Epson T2632 Druckerpatrone
Mit Epson T2632 Druckerpatronen brachte Epson im zweiten Halbjahr 2012 eine vollkommen neue Druckergeneration auf den Markt. Die ersten Drucker, die mit den Epson T2632 Patronen arbeiten haben die Bezeichnung Epson Expression Premium XP 800, XP 700, XP 600. Weitere Druckermodelle werden sicherlich folgen. Das Nachfüllen dieser Epson Druckerpatrone wird sicherlich wieder etwas komplizierter. Bis dahin, und darüber hinaus, haben Sie wie immer die Möglichkeit die Epson T2632 Originalpatronen über Octopus-Office.de zu beziehen.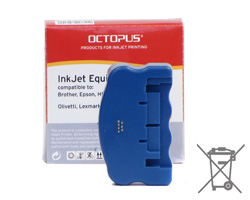 Chip resetter (non-OEM) for Epson 16, 18, 24, 26 cartridges (battery-operated)
Reset your original Epson 16, 16XL, 18, 18XL, 24, 24XL, 26, 26XL cartridges with this chip resetter as often as you want to.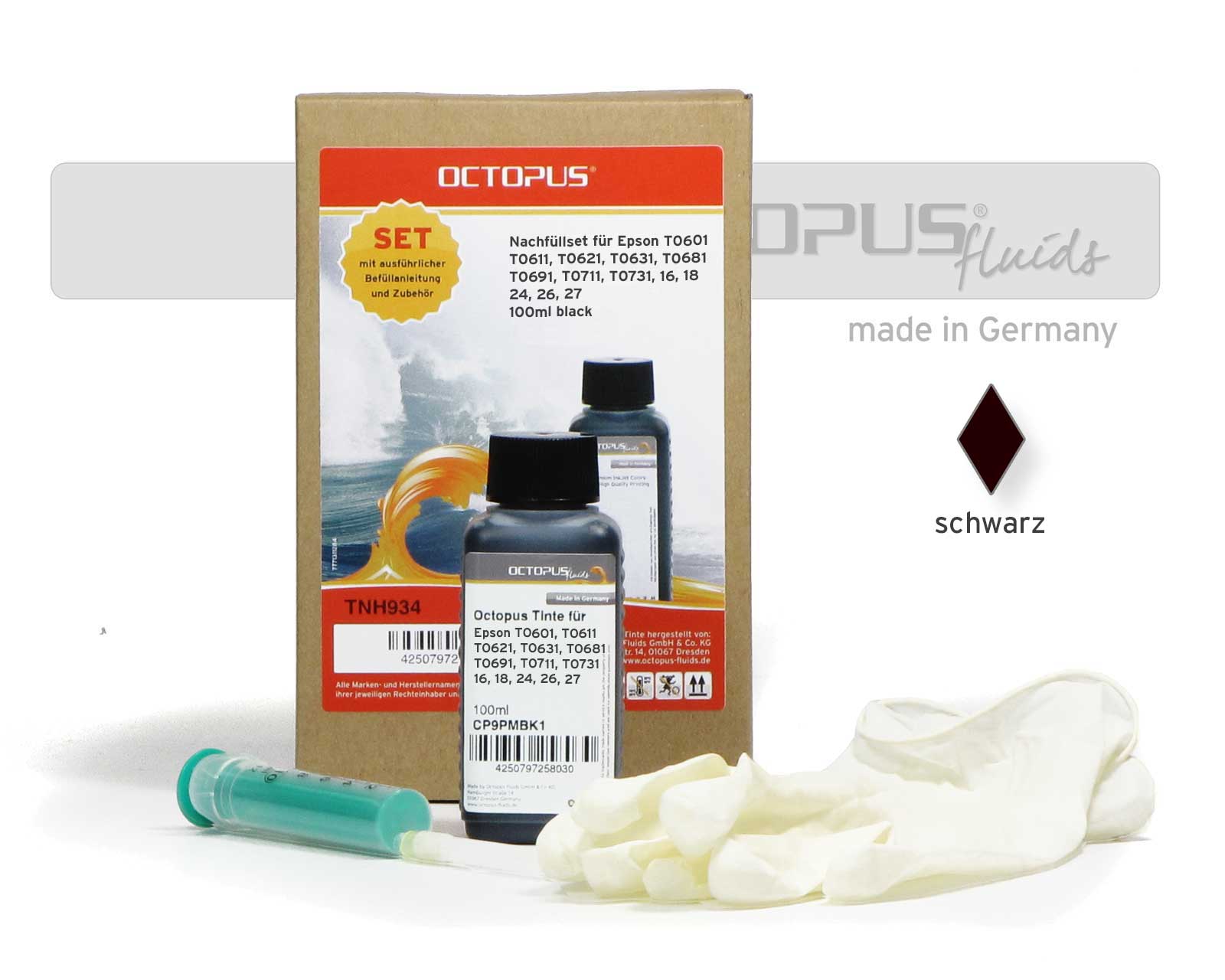 Ink Refill Kit (non-OEM) T0611, T0711, 16, 18, 26, 27 pigmentiert black for Epson
This refill kit comprises everything you need to refill Epson cartridges.
Ink refill kit (non-OEM) 18, 24, 26 color for Epson
Ink refill kit with 50ml each of coloured ink for Epson 18, 24, 26 cartridges.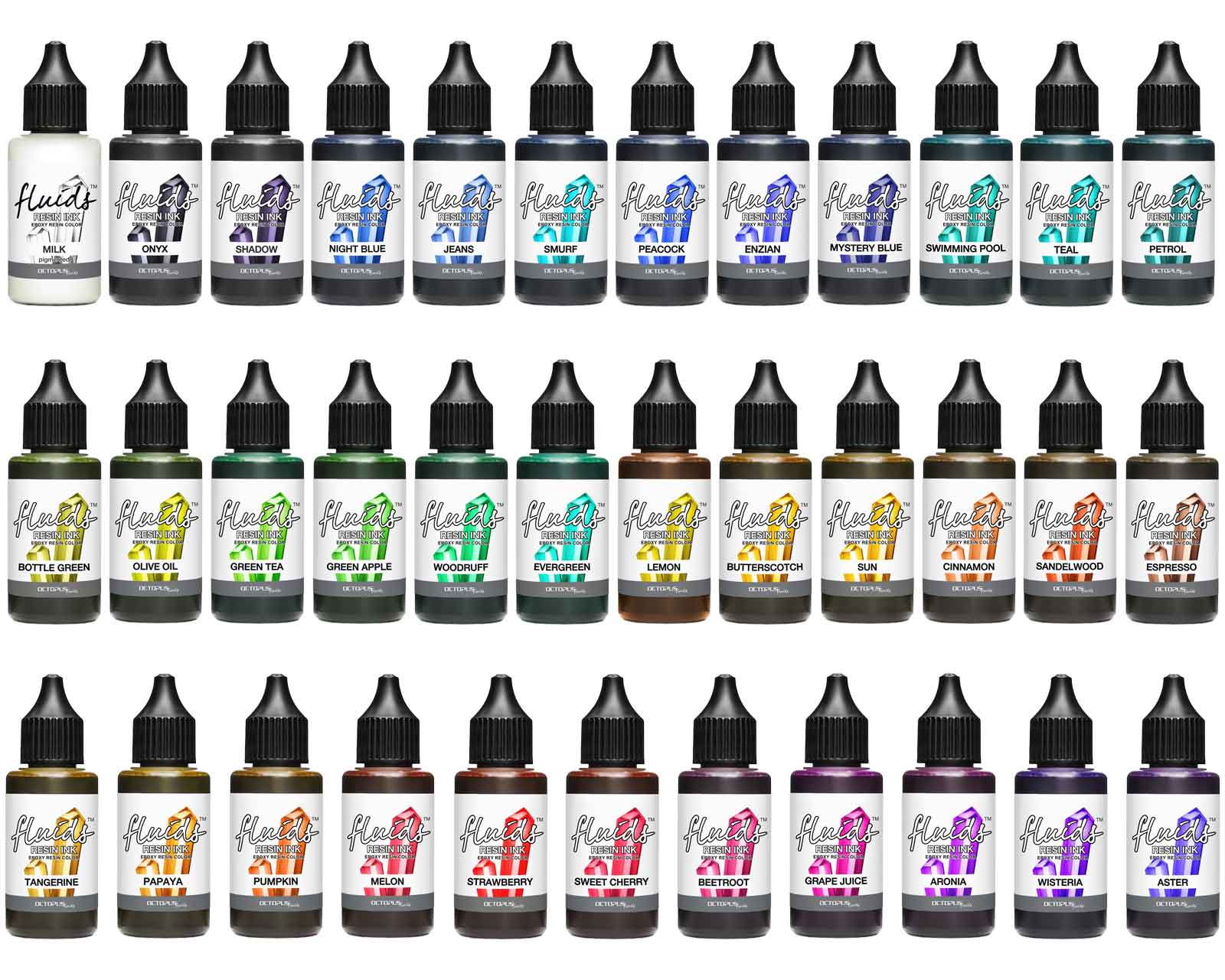 35x 30 ml Octopus Fluids Resin Ink Set, Alcohol Ink for Epoxy Resin and UV Resin
Colour-intensive alcohol ink for colouring epoxy resin and UV resin. Colour-faithful and without brown tint. 35 radiant epoxy resin colours in an economy set.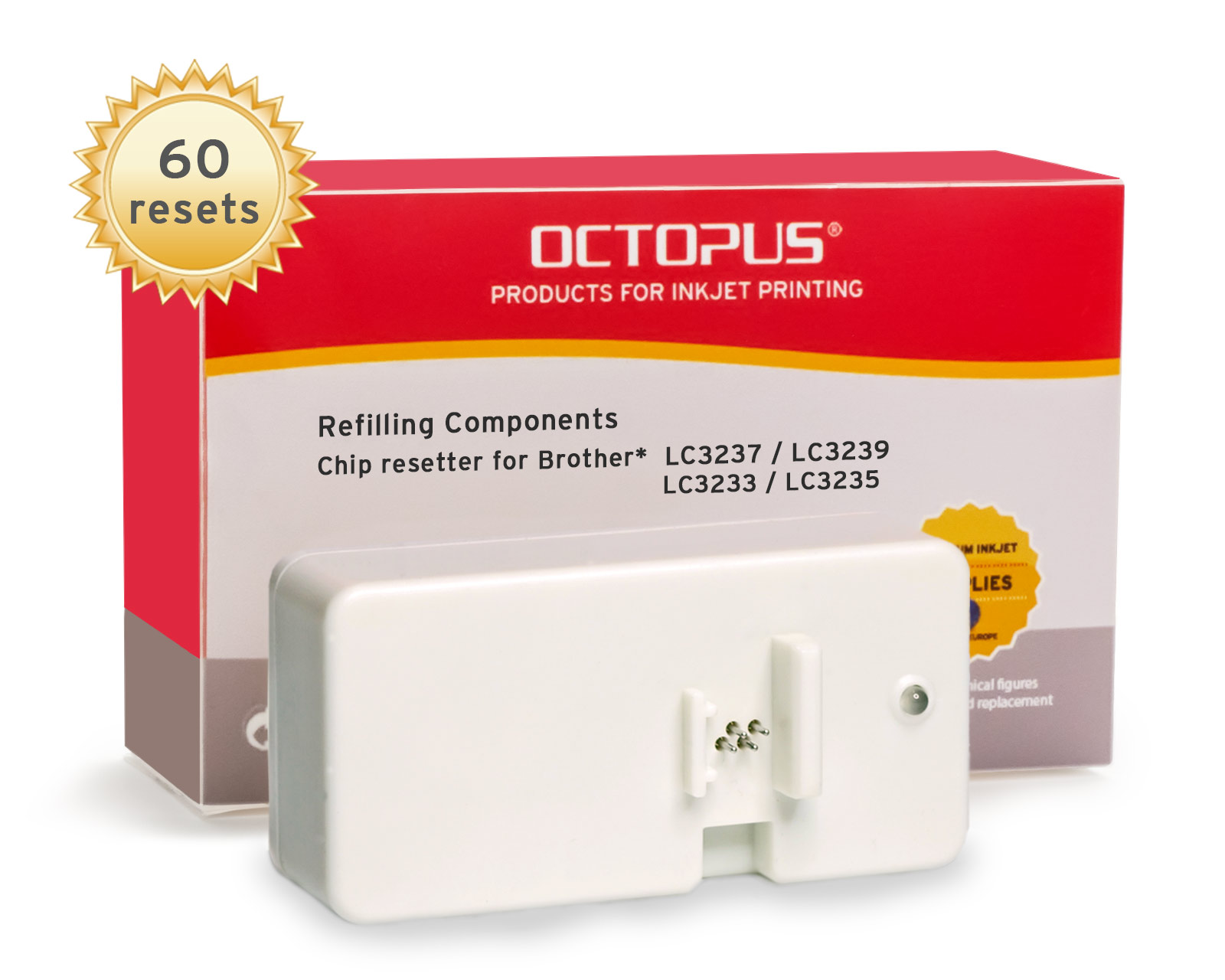 Chipresetter for Brother LC-3237, LC-3239, LC-3233, LC-3235 inkjet cartridges, for 60 Resets
Chip Resetter for resetting Brother LC-3237, LC-3239, LC-3233, LC-3235 und Brother DCP-J 1100, HL-J 6000, HL-J 6100, MFC-J 1300, J 5945, J 6945, J 6947 cartridges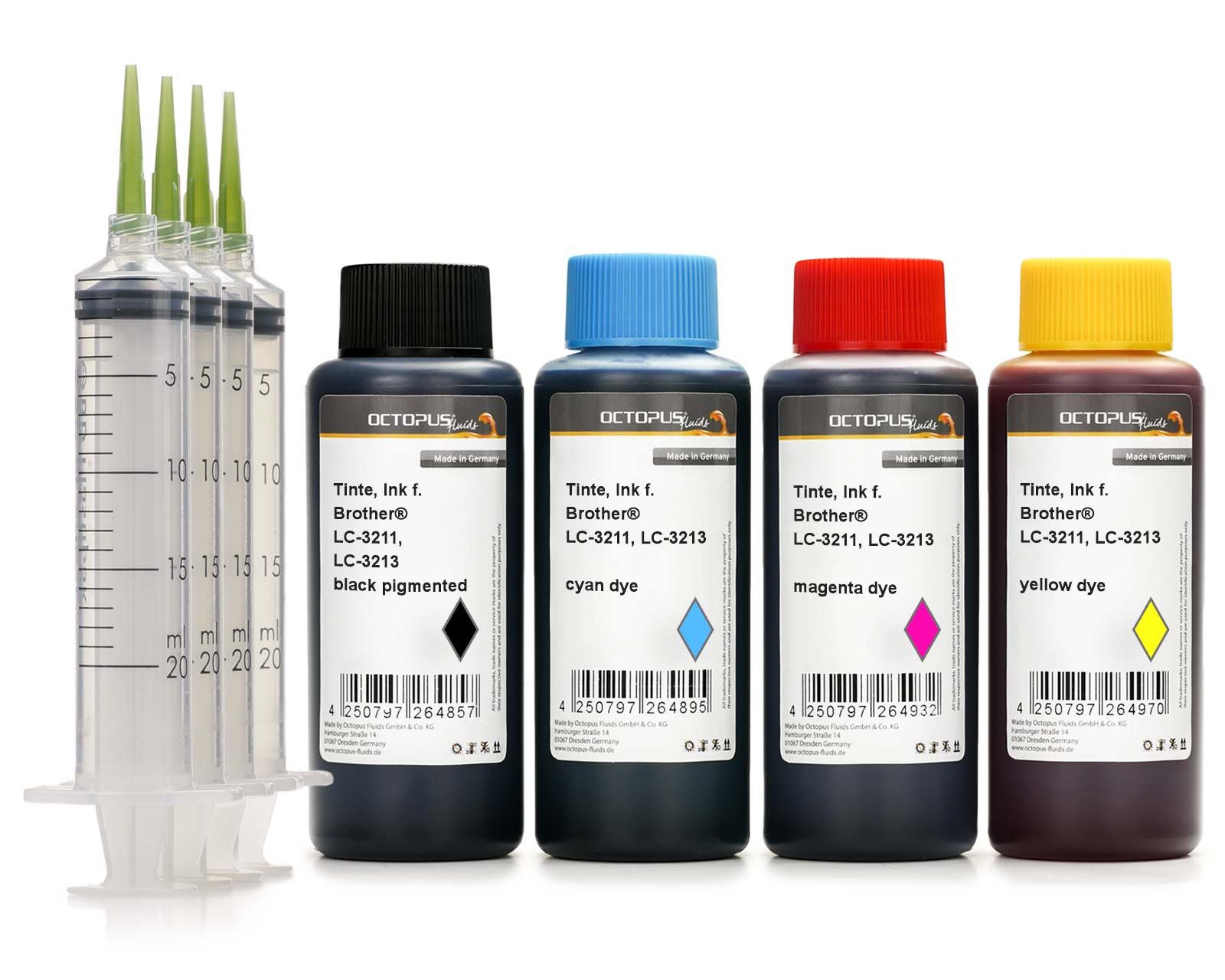 Refill Ink set for Brother LC-3211, LC-3213 cartridges, CMYK
Set for Brother LC-3211, LC-3213, Brother DCP-J 572, DCP-J 770, DCP-J 772, DCP-J 774, MFC-J 490, MFC-J 491, MFC-J 497, MFC-J 890, MFC-J 895 a.o.
Refill ink kit for Canon PGI-580 PGI-280, CLI-581, CLI-281 inkjet cartridges
Original Printer Cartridge Lexmark 34 xl black.
Refill ink kit for Epson 33, Expression Premium XP-530, XP-630, XP-830 CMYK
Refill inks specifically for Epson 33, Epson Expression Premium XP-530, XP-540, XP-630, XP-635, XP-640, XP-645, XP-830, XP-900, XP-7100 printers. Set comprising 5 ink colours and refill syringes.