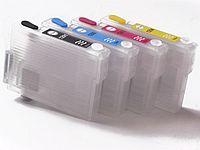 Wir alle kennen das Problem leere Epson Patronen zu befüllen. Durch den komplizierten Aufbau im Patroneninneren ist es ohne professionelle Refilltools fast unmöglich, diese zu befüllen. Der Chip an der Patrone tut sein Übriges. Um weiterdrucken zu können, muss er resettet werden. Hierfür benötigt man einen Chipresetter.
Die Lösung des Problems sind unsere Epson Leerpatronen. Die Epson Leerpatronen werden von Haus aus ohne Tinte ausgeliefert. Sie sind also leer. Der Clou an den Leerpatronen ist, dass sie über eine Tinteneinfüllöffnung mit Gummistopfen verfügen. Zieht man den Stopfen raus, kann man kinderleicht Tinte einfüllen. Durch den durchsichtigen Patronenkörper sieht man ob die Patrone voll oder leer ist. Die Epson Leerpatrone wird deshalb auch Fill In Patrone genannt.
Ein weiterer Vorteil ist der Autoresetchip an den Epson Leerpatronen. Dieser ersetzt das Resetten komplett. Denn er resettet sich ständig selbst. Befüllen Sie also Ihre Tintenpatrone einfach und drucken Sie so viel Sie wollen.
Hinweis: Die Leerpatronen sind kein Produkt des Druckerherstellers Epson. Alle Hersteller und Markennamen dienen nur zur Kenntlichmachung der Kompatibilität und sind Eigentum der jeweiligen Rechteinhaber.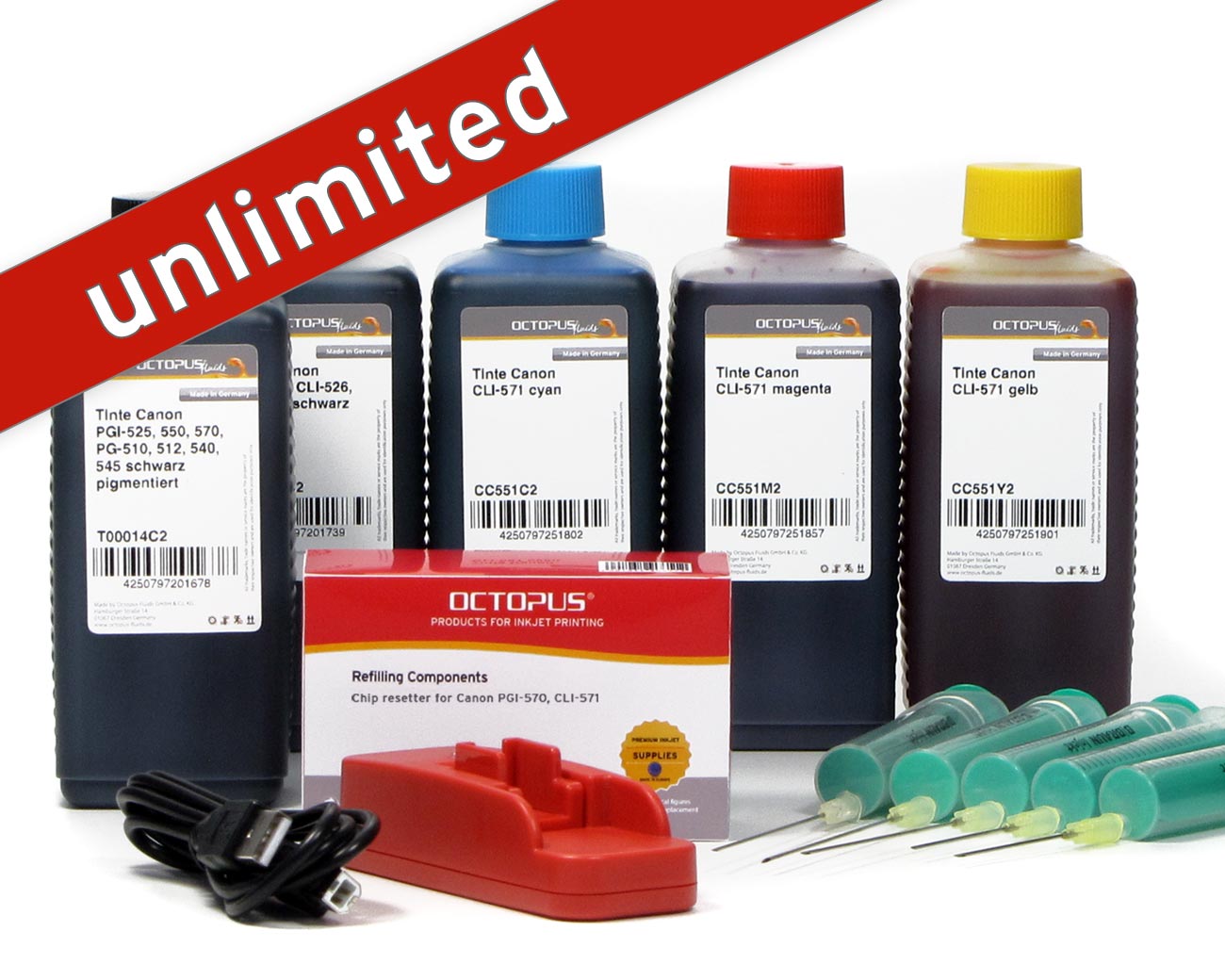 Set with chip resetter for Canon PGI-570, CLI-571 inkjet cartridges and 5x refill ink
Der Canon Chipresetter für PGI-570 und CLI-571 mit Tinte für Pixma MG 5700, MG 6800 und TS 5000, TS6000 Drucker
Chipresetter for Canon PGI-550, CLI-551 inkjet cartridges with 5x refill ink
Der Canon Chipresetter für PGI-550 und CLI-551 mit Tinte für Pixma IP, IX, MG und MX Drucker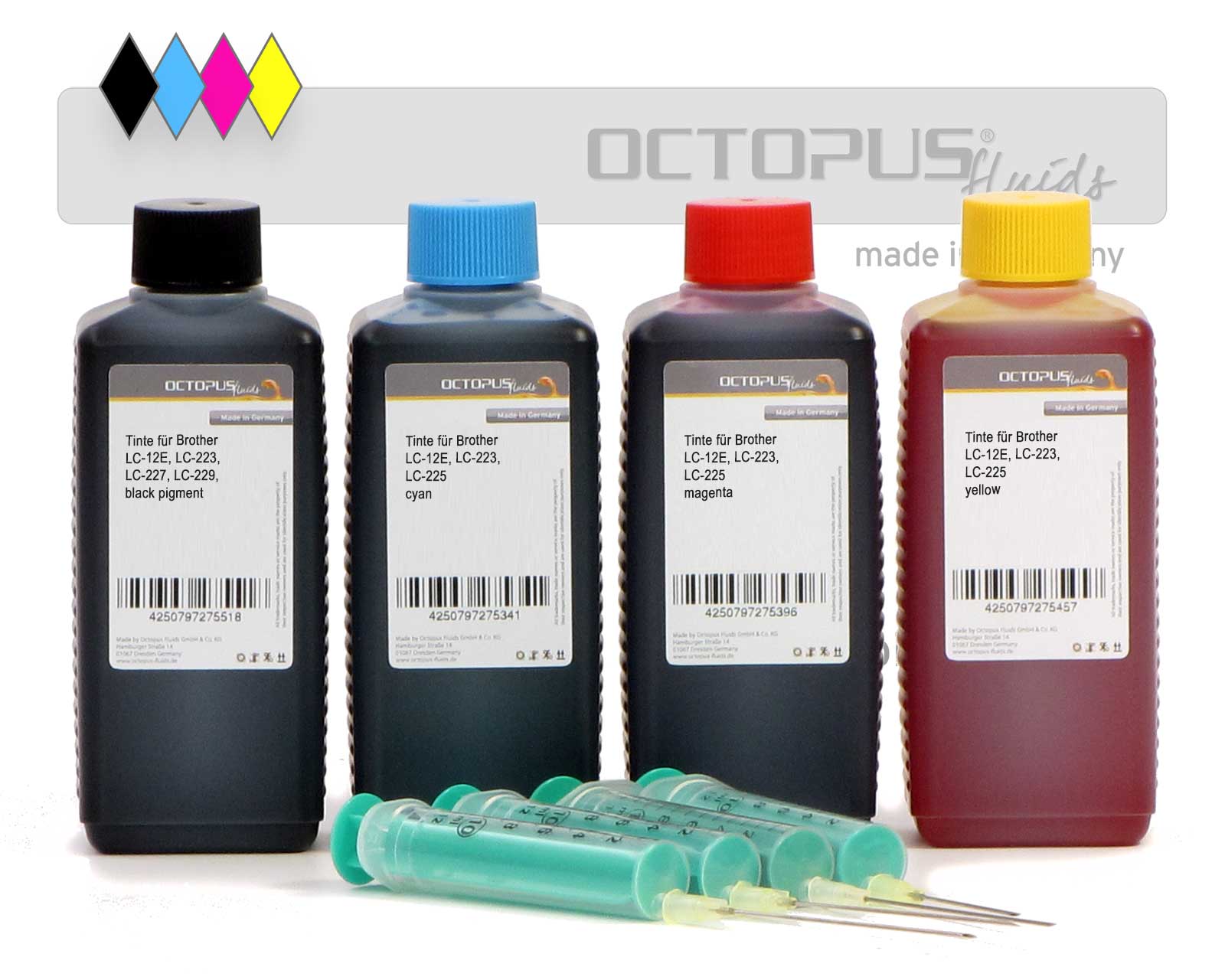 Ink set Brother LC-223, LC-225, LC-227, LC-229, LC-12E
Set comprising four ink colours and refill syringes.
Set of refillable cartridges for Brother LC-227, LC-225 with ink refill kits
Complete kit for Brother LC-227, LC-225, DCP-J 4120, MFC-J 4420, MFC-J 4425, MFC-J 4620, MFC-J 4625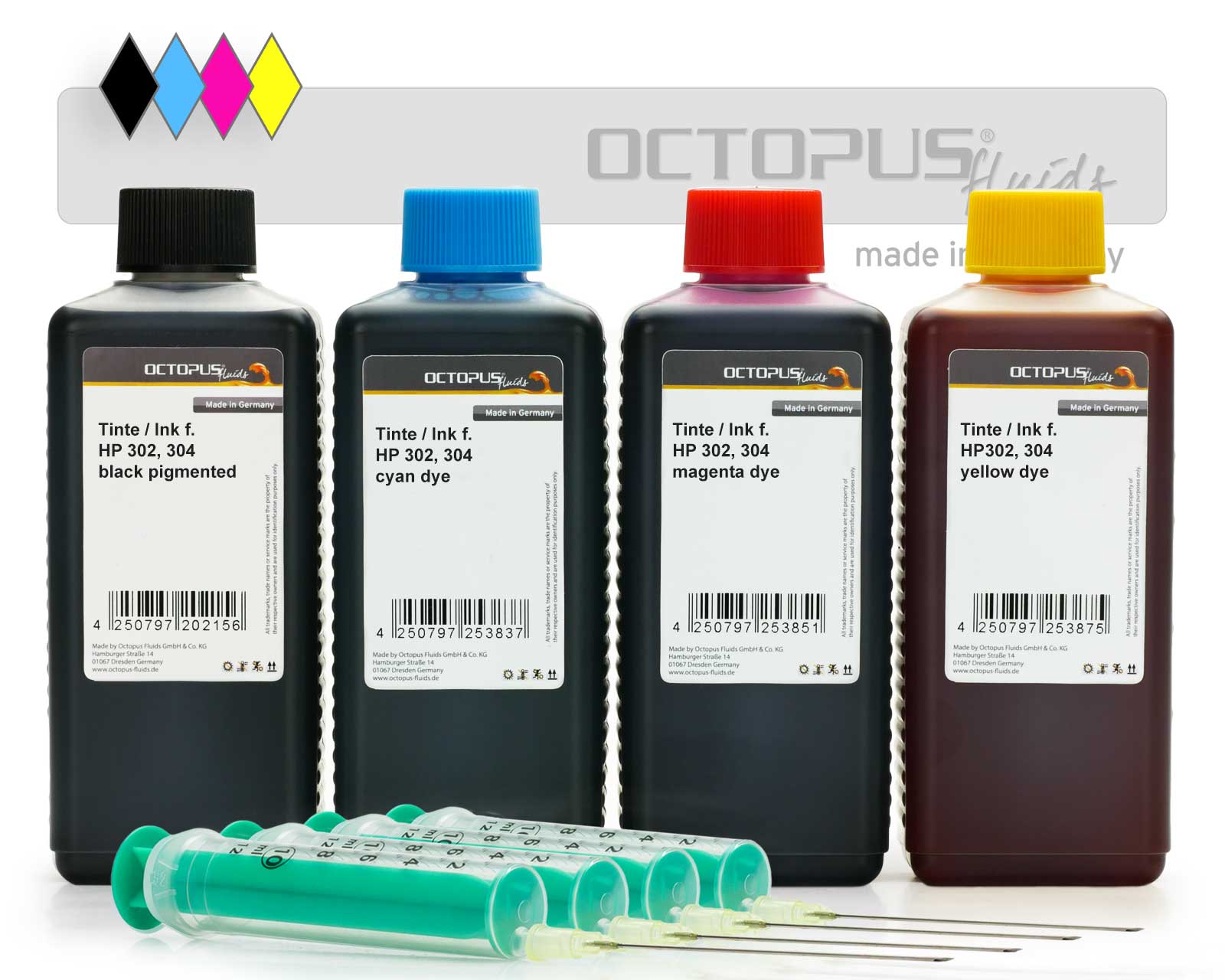 Refill ink kit for HP 302, HP 304 four colours
Druckertinten Komplettset für HP 302, HP 304, F6U68AE, F6U66AE, F6U67AE, F6U65AE, N9K08AE, N9K06AE, N9K07AE, N9K05AE