Der Fill Bill FOCUS™

Man könnte sagen, das Octopus-Team ist nahezu versessen darauf, zu tüfteln und zu entwickeln. Wir sind bestrebt, den Refill für Druckerpatronen so einfach wie möglich zu gestalten. Wir wissen von Ihnen, dass Sie das Nachfüllen von Druckerpatronen ohne größere "Sauerei" mit Tinte sehr schätzen.
Mit dem Fill Bill FOCUS™ haben wir ein Tool entwickelt, welches Sie für die Befüllung von Canon, HP und Primera Patronen nutzen können. Mit verschiedenen Modellen des Fill Bill FOCUS™ und den entsprechenden Aufsätzen sind Bohren und Kleben bei der Befüllung von Tintenpatronen nicht mehr nötig. Es gibt fünf verschiedene Modelle des Fill Bill FOCUS™. Jedes konzentriert sich auf einen anderen Patronentyp. Daher auch der Name für unser neuestes Gerät.
Folgende Patronen lassen sich mit der Fill Bill FOCUS™ Reihe nachfüllen:
Modell "CP550" für Canon PGI-550, CLI-551
Modell "CP525" Canon PGI-525, CLI-526, PGI-520, CLI-521
Modell "H364" HP 364, HP 920
Modell "P5C8" Canon PGI-5, CLI-8, CLI-42, BCI-3, BCI-6
Modell "PLX9" Primera LX 900
>> Übersicht aller Fill Bill FOCUS™ Modelle
Das Nachfüllen der Patronen dauert mit dem Fill Bill FOCUS™ nicht mal eine Minute. Die Patronen werden eingespannt, die mit Tinte aufgezogene LuerLock Spritze wird auf das Gerät aufgeschraubt, der Kolben der Spritze wird nach oben gezogen und die Tinte strömt dank des entstandenen Unterdrucks in die Patrone.
Eine genaue Anleitung des Fill Bill FOCUS™ finden Sie HIER.
Wir möchten Ihnen hiermit lediglich einen ersten Eindruck verschaffen. Wenn Sie Wünsche, Fragen oder Anregungen haben sprechen Sie uns gern an.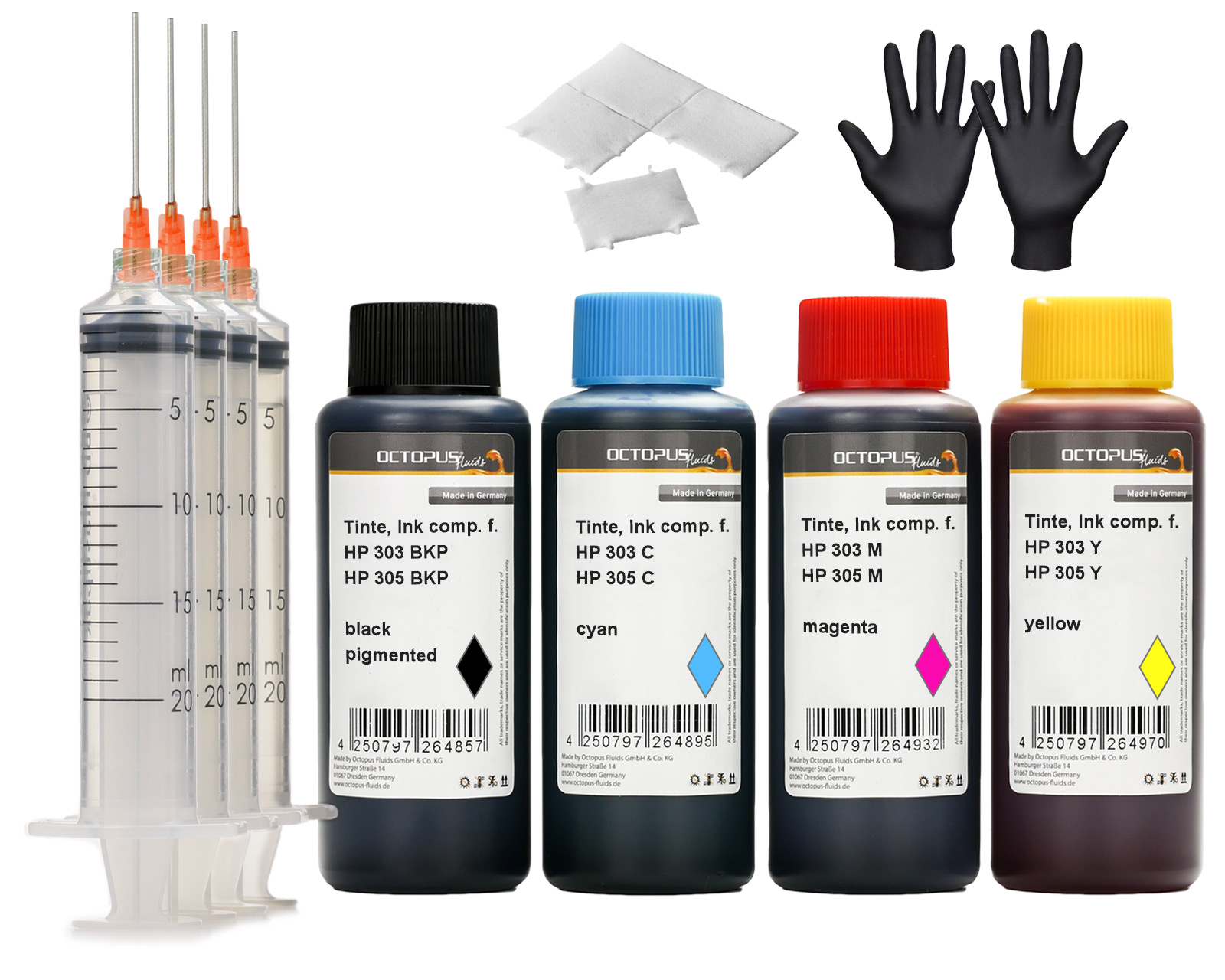 Printer Ink Set for HP 303 and HP 305 Ink cartridges
Printer ink for HP ENVY, Photo 7130, 7134, 6232, 7830, 6230, 6234, 6220, Tango, DeskJet 2700 Series, DeskJet Plus 4100 Series, Envy 6000 Series, Envy Pro 6400 Series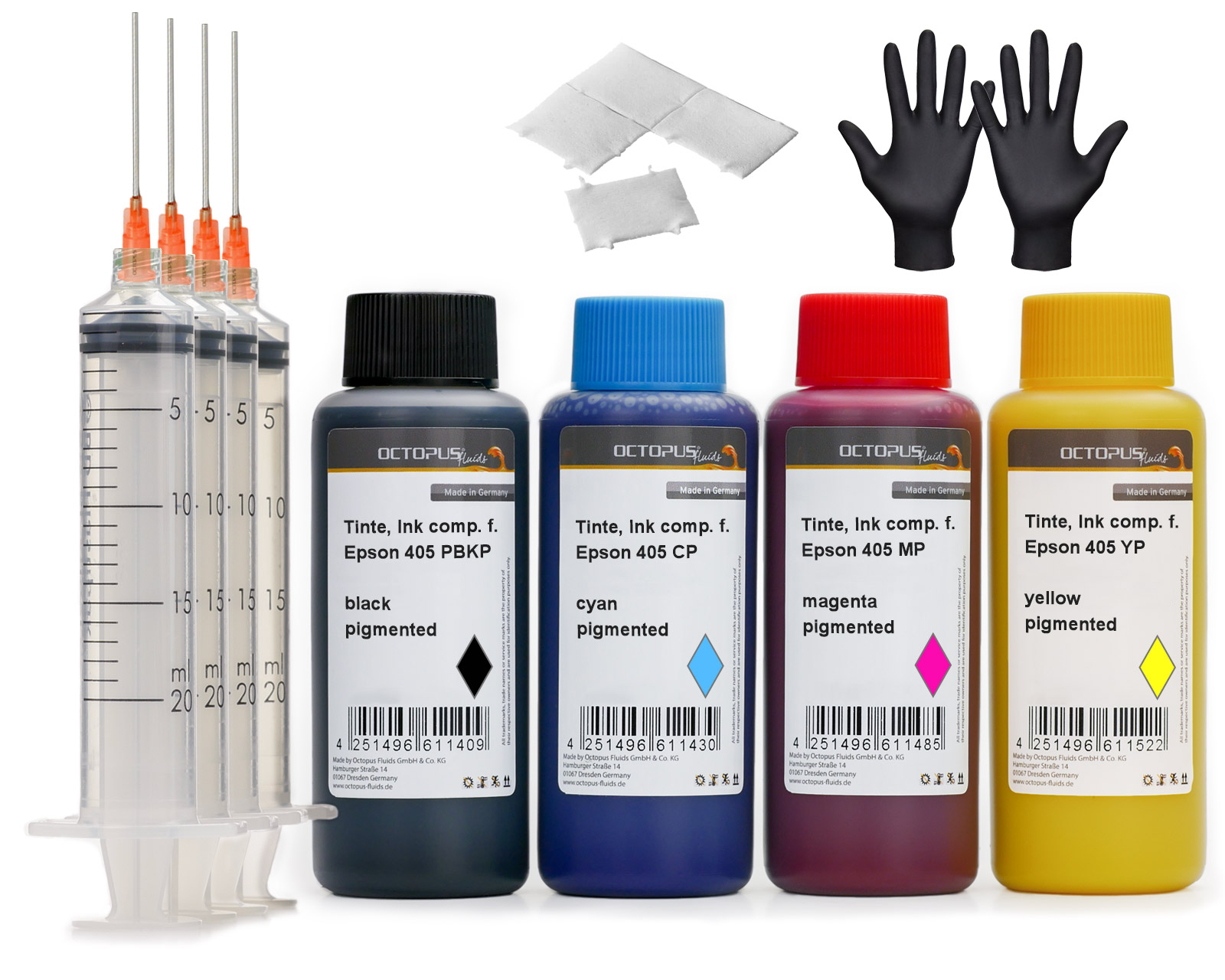 Printer ink set for Epson 405 ink cartridges, WF-3820, WF-4820, WF-7830
Printer ink for Epson WorkForce EC-C 7000, Pro WF-3820, WF-3825, WF-3830, WF-4820, WF-4825, WF-4830, WF-7830, WF-7835, WF-7840, WF-7310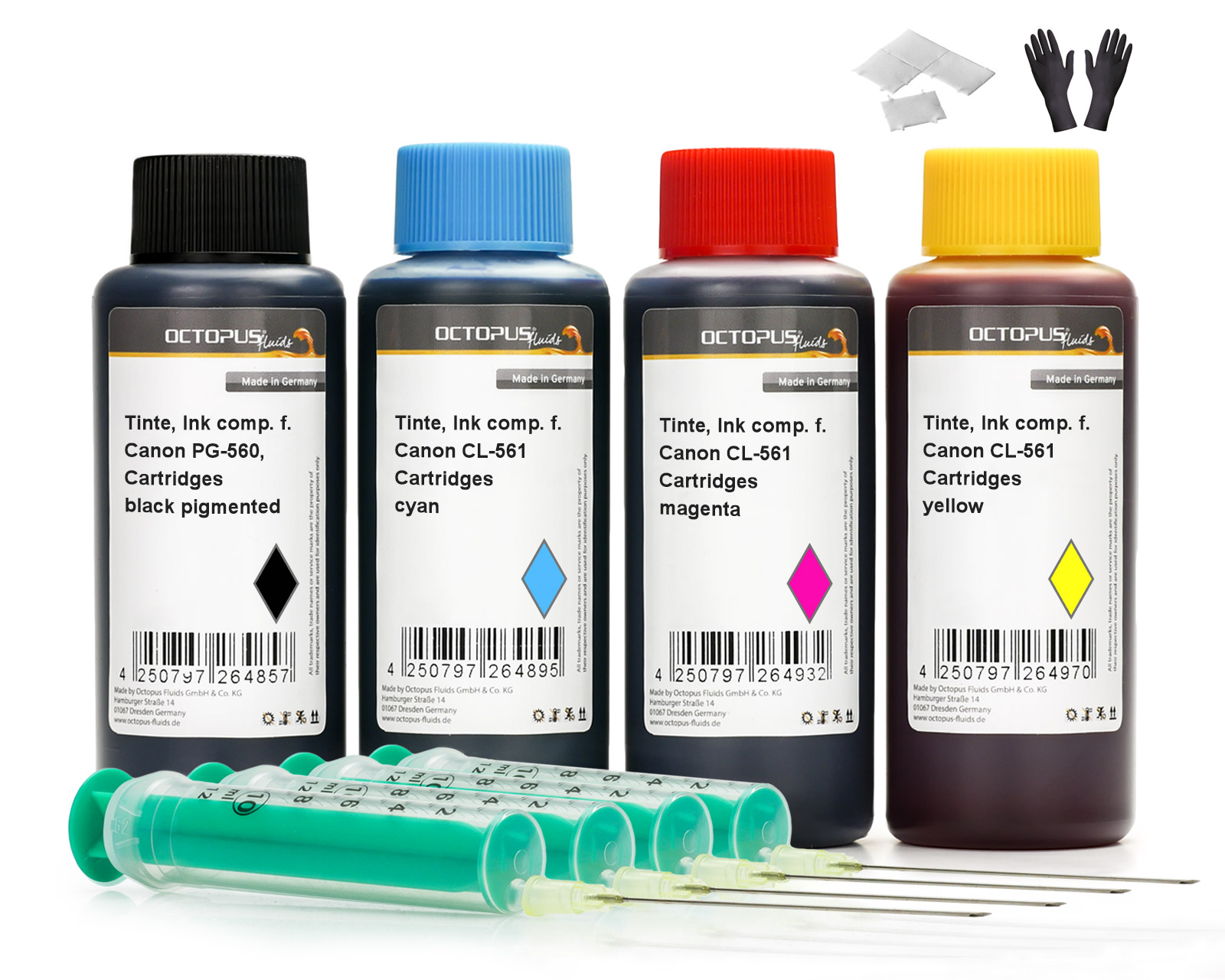 Octopus printer ink set compatible for Canon PG-560, CL-561 ink cartridges, Canon Pixma TS 5300, 7400
Druckertinte für Canon Pixma TS 5300, TS 5350, TS 5350, TS 5351, TS 5352, TS 5353, TS 7400, TS 7450, TS 7450, TS 7451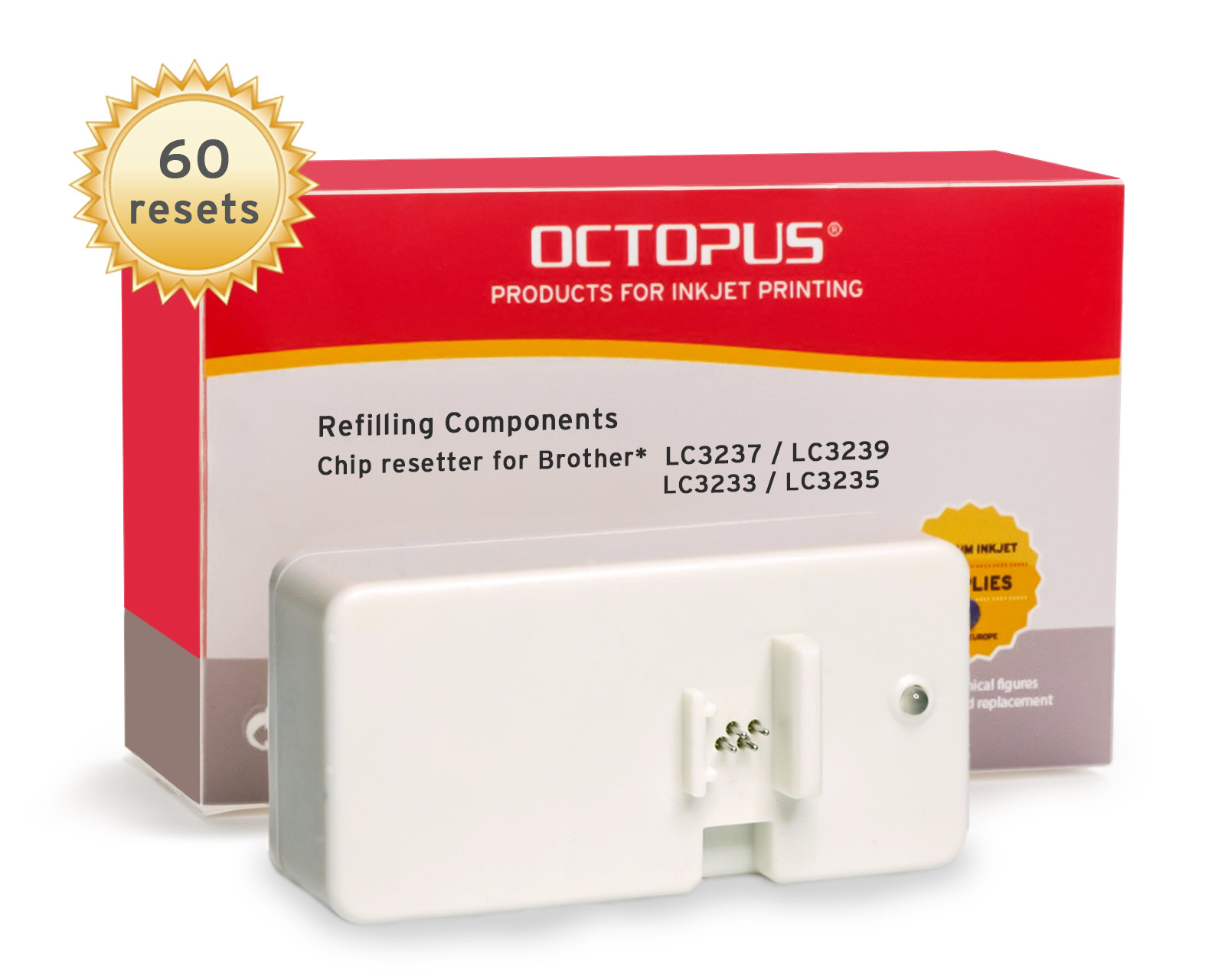 Chipresetter for Brother LC-3237, LC-3239, LC-3233, LC-3235 inkjet cartridges, for 60 Resets
Chip Resetter for resetting Brother LC-3237, LC-3239, LC-3233, LC-3235 und Brother DCP-J 1100, HL-J 6000, HL-J 6100, MFC-J 1300, J 5945, J 6945, J 6947 cartridges
5 x 30 ml Octopus Fluids Alcohol Ink Complete Kit GOLDEN EVE with Blending Solution, Alcohol Ink Paper and accessoreies for fluid art
Start now with Alcohol Ink painting with the complete set Octopus Fluids alcohol inks from Germany. 5 colours Alcohol Ink, Blending Solution and all accessories in a set.