Eine Fixiereinheit (engl. Auch Fuser oder Fuser unit genannt) ist ein sehr wichtiges Bauteil von Laserdruckern und Kopierern. Sie sorgt dafür, das auf dem Papier aufgetragene Tonerpulver endgültig zu fixieren. Dazu wird das Papier direkt nach dem Tonerauftrag von der Anpresswalze mittels einer Federung an die Fixierwalze gedrückt.
Die Fixierwalze besteht wiederum aus zwei Bauteilen: einem Heizelement (aus Keramik oder in Form einer Halogenlampe) und einer Ummantelung aus Silikon oder Ähnlichem.
Das Heizelement erhitzt nun den Toner auf ca. 180°C und bringt ihn somit zum Schmelzen. Nun kann er eine feste Verbindung mit dem Papier eingehen.
35x 30 ml Octopus Fluids Resin Ink Set, Alcohol Ink for Epoxy Resin and UV Resin
Colour-intensive alcohol ink for colouring epoxy resin and UV resin. Colour-faithful and without brown tint. 35 radiant epoxy resin colours in an economy set.
Chipresetter for Brother LC-3237, LC-3239, LC-3233, LC-3235 inkjet cartridges, for 60 Resets
Chip Resetter for resetting Brother LC-3237, LC-3239, LC-3233, LC-3235 und Brother DCP-J 1100, HL-J 6000, HL-J 6100, MFC-J 1300, J 5945, J 6945, J 6947 cartridges
Refill Ink set for Brother LC-3211, LC-3213 cartridges, CMYK
Set for Brother LC-3211, LC-3213, Brother DCP-J 572, DCP-J 770, DCP-J 772, DCP-J 774, MFC-J 490, MFC-J 491, MFC-J 497, MFC-J 890, MFC-J 895 a.o.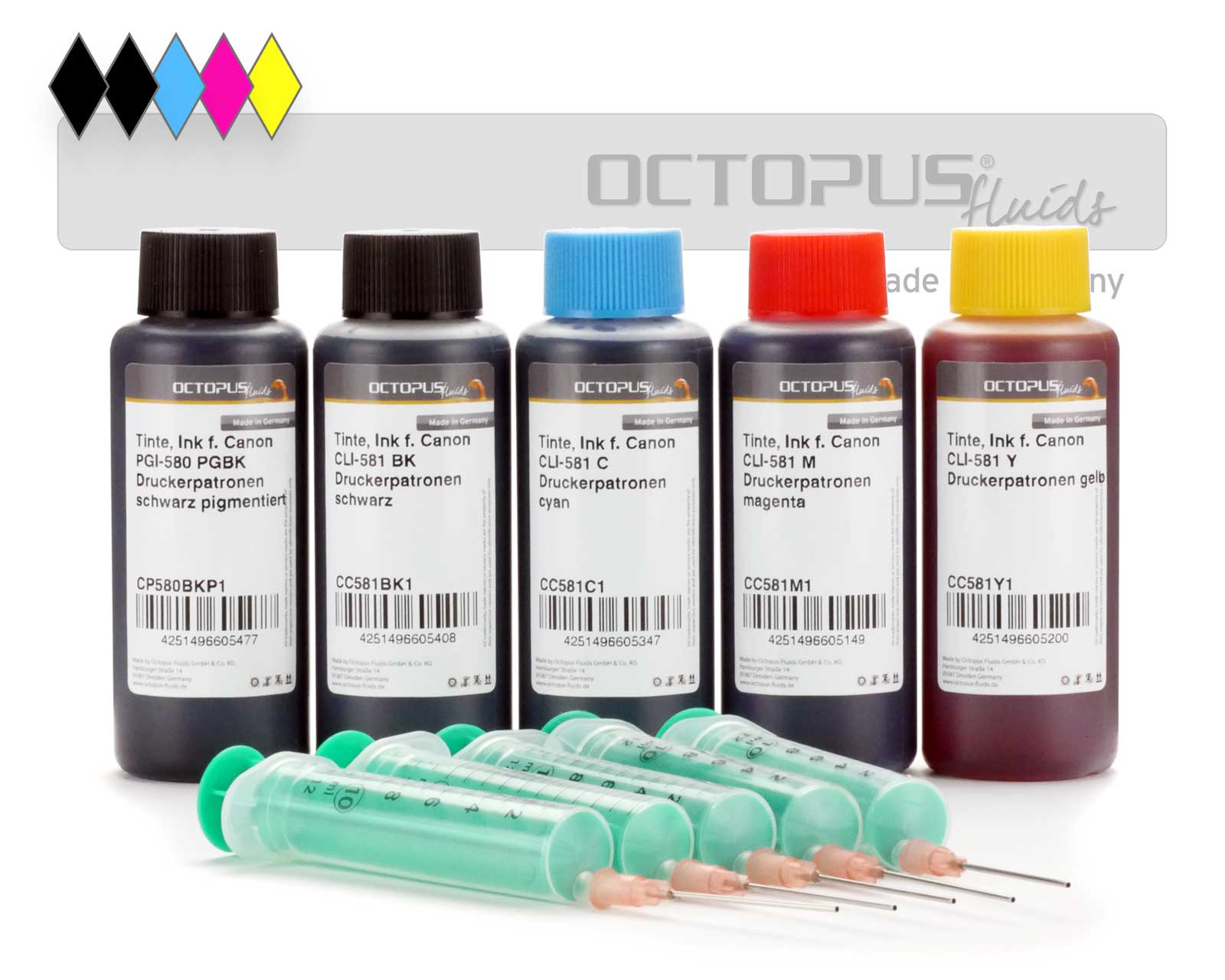 Refill ink kit for Canon PGI-580 PGI-280, CLI-581, CLI-281 inkjet cartridges
Original Printer Cartridge Lexmark 34 xl black.
Refill ink kit for Epson 33, Expression Premium XP-530, XP-630, XP-830 CMYK
Refill inks specifically for Epson 33, Epson Expression Premium XP-530, XP-540, XP-630, XP-635, XP-640, XP-645, XP-830, XP-900, XP-7100 printers. Set comprising 5 ink colours and refill syringes.