Eine Fixiereinheit (engl. Auch Fuser oder Fuser unit genannt) ist ein sehr wichtiges Bauteil von Laserdruckern und Kopierern. Sie sorgt dafür, das auf dem Papier aufgetragene Tonerpulver endgültig zu fixieren. Dazu wird das Papier direkt nach dem Tonerauftrag von der Anpresswalze mittels einer Federung an die Fixierwalze gedrückt.
Die Fixierwalze besteht wiederum aus zwei Bauteilen: einem Heizelement (aus Keramik oder in Form einer Halogenlampe) und einer Ummantelung aus Silikon oder Ähnlichem.
Das Heizelement erhitzt nun den Toner auf ca. 180°C und bringt ihn somit zum Schmelzen. Nun kann er eine feste Verbindung mit dem Papier eingehen.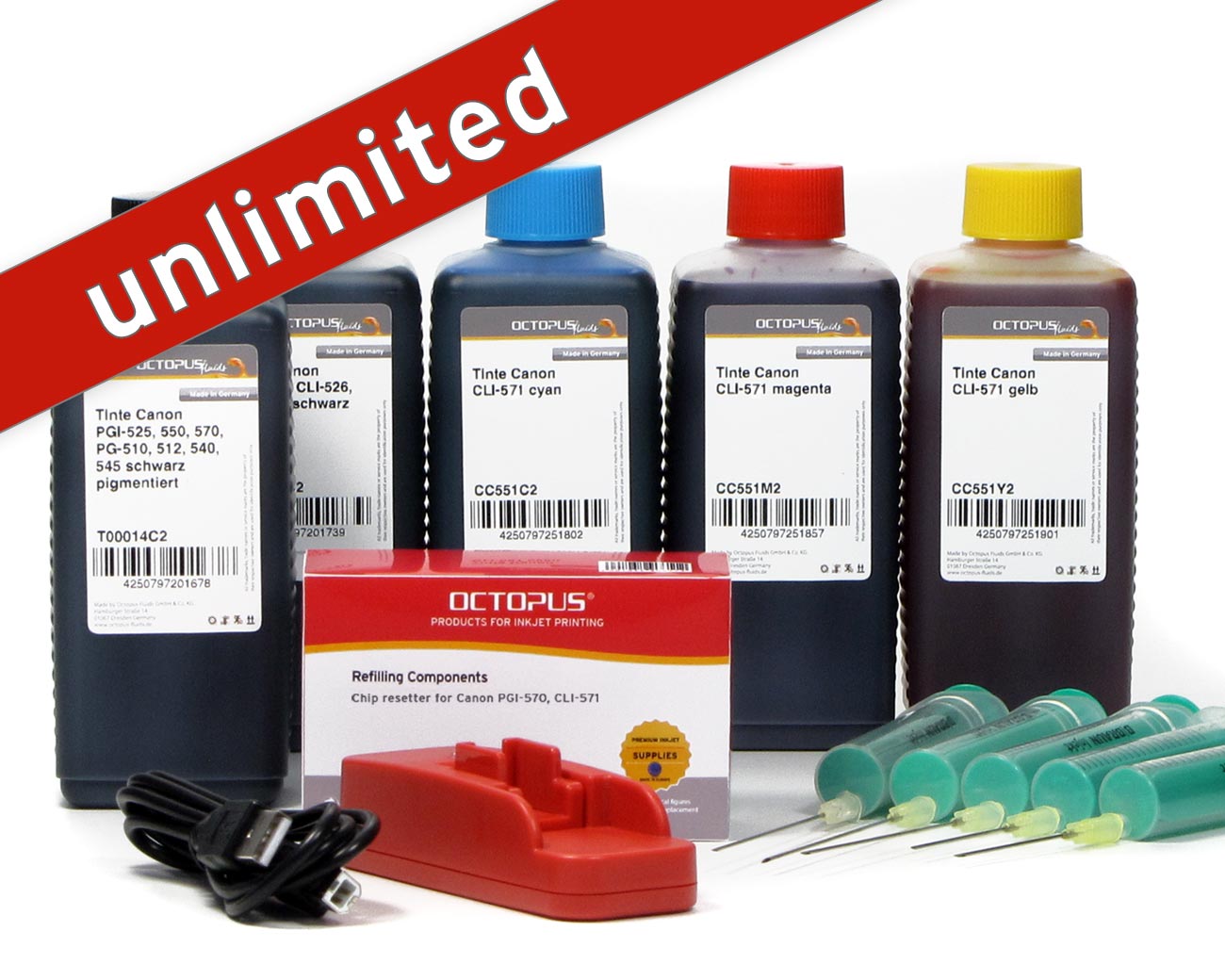 Set with chip resetter for Canon PGI-570, CLI-571 inkjet cartridges and 5x refill ink
Der Canon Chipresetter für PGI-570 und CLI-571 mit Tinte für Pixma MG 5700, MG 6800 und TS 5000, TS6000 Drucker
Chipresetter for Canon PGI-550, CLI-551 inkjet cartridges with 5x refill ink
Der Canon Chipresetter für PGI-550 und CLI-551 mit Tinte für Pixma IP, IX, MG und MX Drucker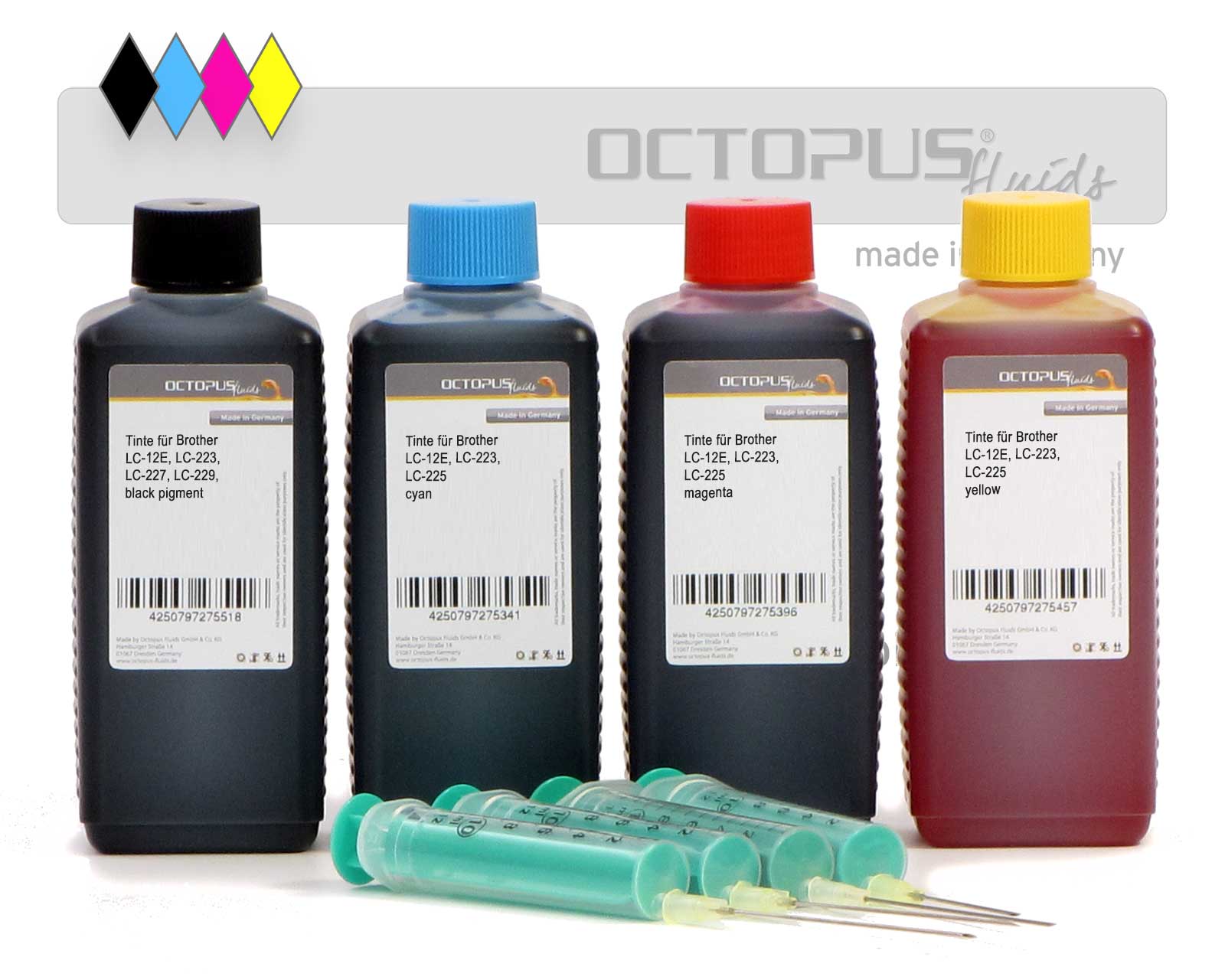 Ink set Brother LC-223, LC-225, LC-227, LC-229, LC-12E
Set comprising four ink colours and refill syringes.
Set of refillable cartridges for Brother LC-227, LC-225 with ink refill kits
Complete kit for Brother LC-227, LC-225, DCP-J 4120, MFC-J 4420, MFC-J 4425, MFC-J 4620, MFC-J 4625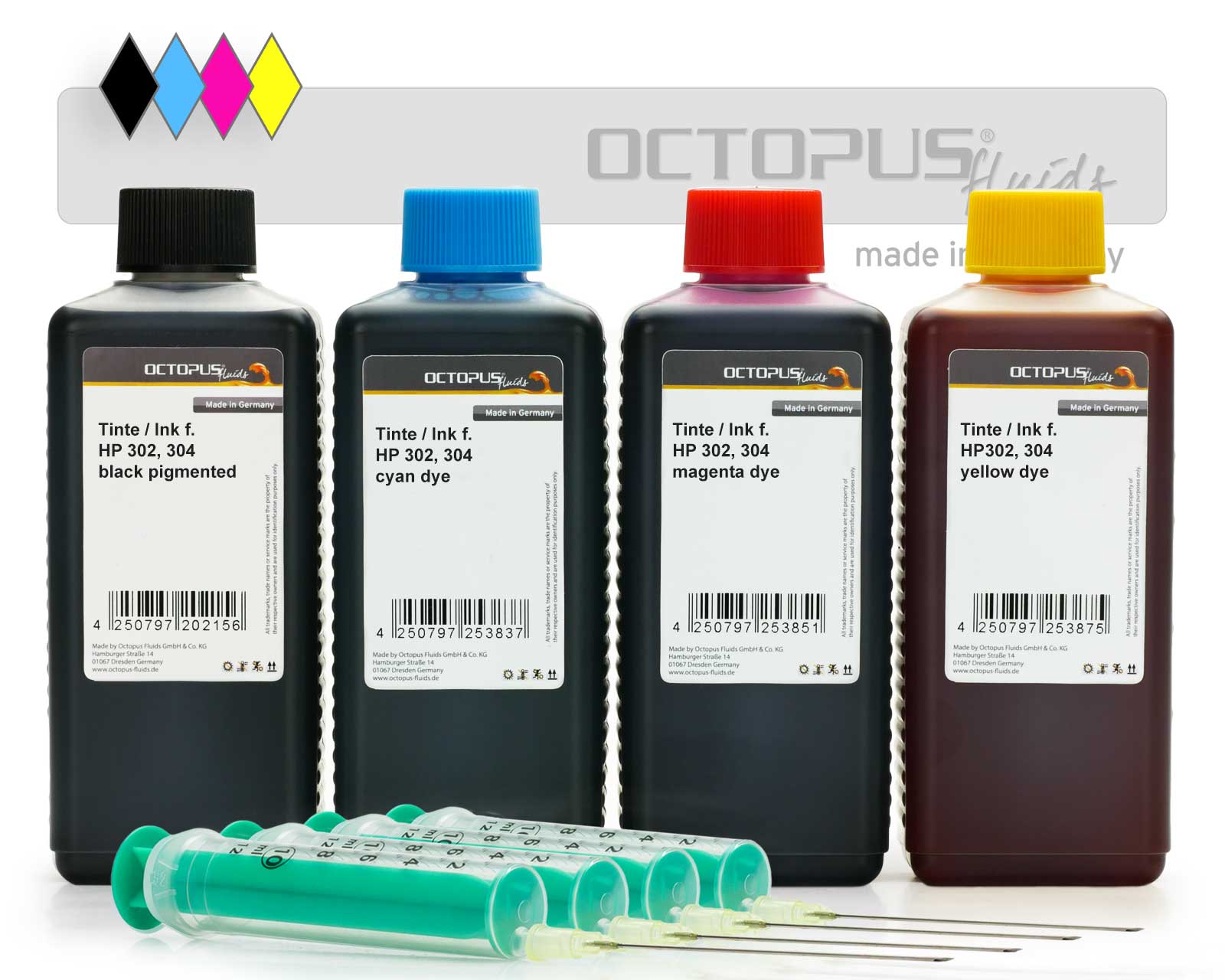 Refill ink kit for HP 302, HP 304 four colours
Druckertinten Komplettset für HP 302, HP 304, F6U68AE, F6U66AE, F6U67AE, F6U65AE, N9K08AE, N9K06AE, N9K07AE, N9K05AE