FRANKIT, der Standard der Deutschen Post AG
FRANKIT-Standard ist die digitale Frankiertechnologie der Deutschen Post. Alle zum Frankieren relevanten Daten wie etwa Sendungs- und Frankiermaschinen- Modellnummer sind in einem zweidimensionalen Matrixcode verschlüsselt. Darüber hinaus erlaubt der digitale Fingerabdruck auch das Freimachen von Postsendungen mit Zusatzleistungen wie beispielsweise Einschreiben und Rückschein. Das manuelle Aufbringen von Aufklebern entfällt, da ein zusätzlicher Aufdruck anstelle des Werbebanners aufgedruckt werden kann. Das spart Zeit und Geld.
Ein weiterer Vorteil ist die hohe Sicherheit, da im Matrixcode alle Datenangaben zur Rückverfolgung der Postsendung enthalten sind. Außerdem wird das Frankieren einfacher, weil der Anwender sich die Vielzahl der unterschiedlichen Postprodukte nicht merken oder nachschlagen muss. Die zu frankierende Sendung wird einfach an der Maschine ausgewählt und das System stellt automatisch den richtigen Wert ein.
Mehr Informationen erhalten Sie unter www.deutschepost.de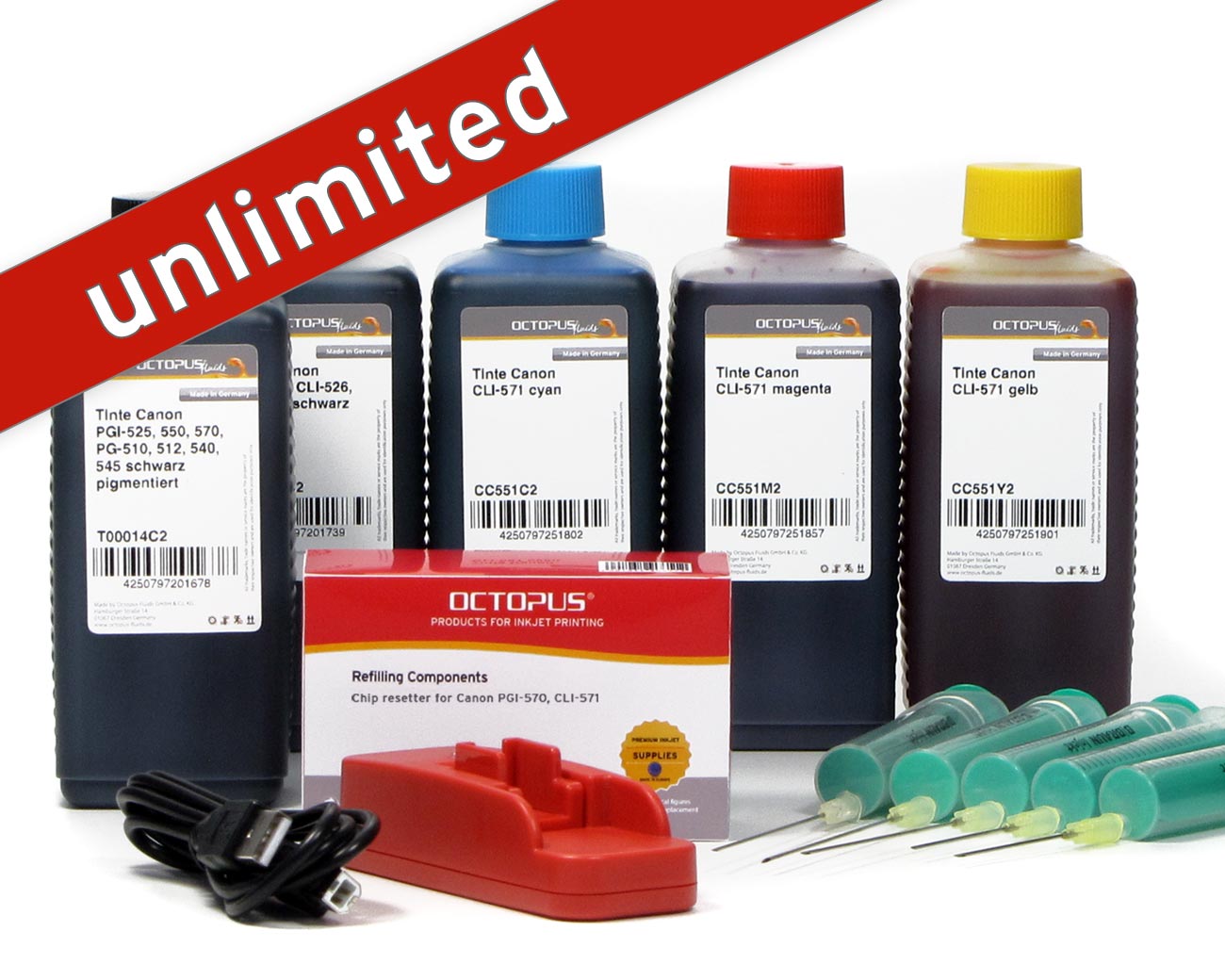 Set with chip resetter for Canon PGI-570, CLI-571 inkjet cartridges and 5x refill ink
Der Canon Chipresetter für PGI-570 und CLI-571 mit Tinte für Pixma MG 5700, MG 6800 und TS 5000, TS6000 Drucker
Chipresetter for Canon PGI-550, CLI-551 inkjet cartridges with 5x refill ink
Der Canon Chipresetter für PGI-550 und CLI-551 mit Tinte für Pixma IP, IX, MG und MX Drucker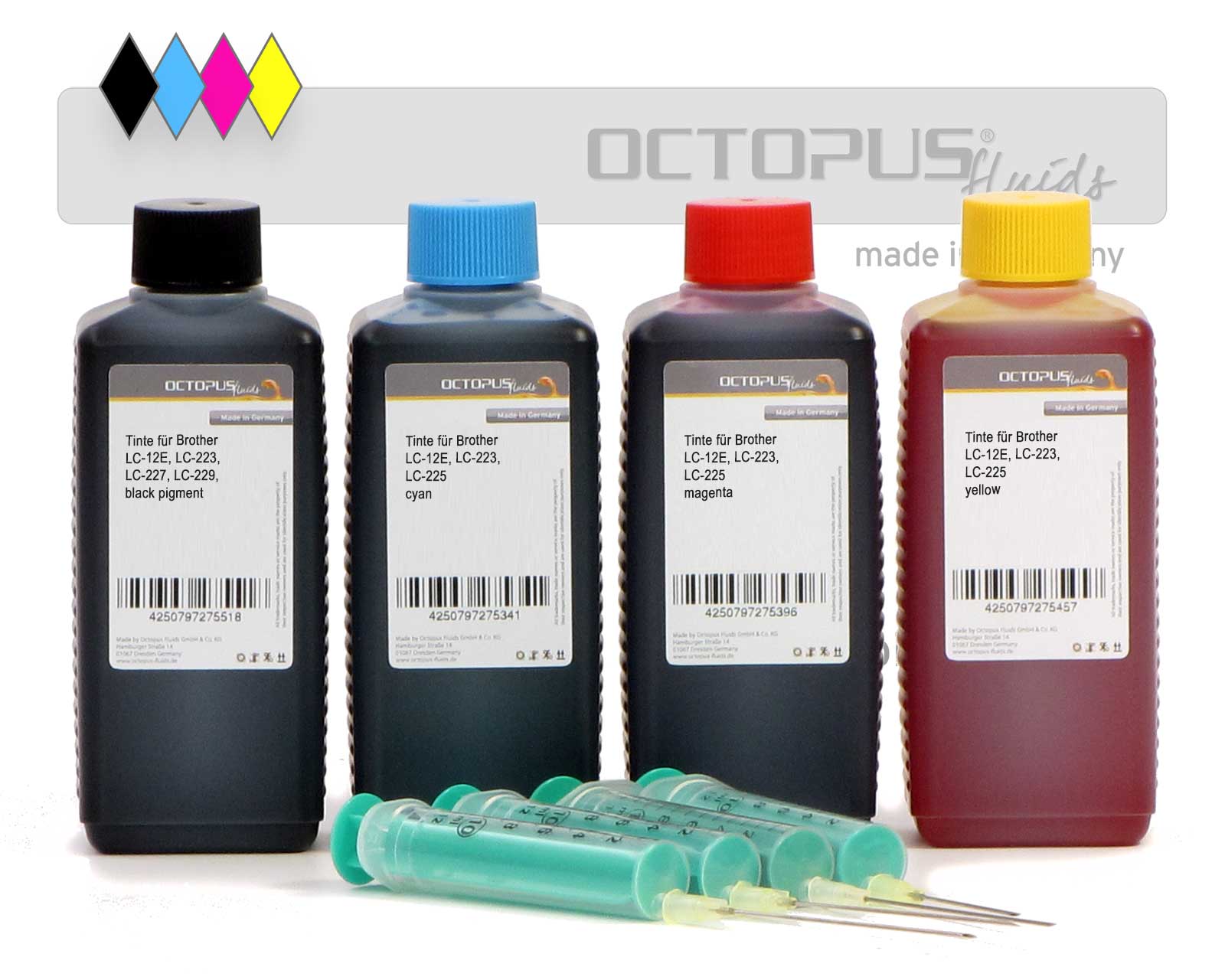 Ink set Brother LC-223, LC-225, LC-227, LC-229, LC-12E
Set comprising four ink colours and refill syringes.
Set of refillable cartridges for Brother LC-227, LC-225 with ink refill kits
Complete kit for Brother LC-227, LC-225, DCP-J 4120, MFC-J 4420, MFC-J 4425, MFC-J 4620, MFC-J 4625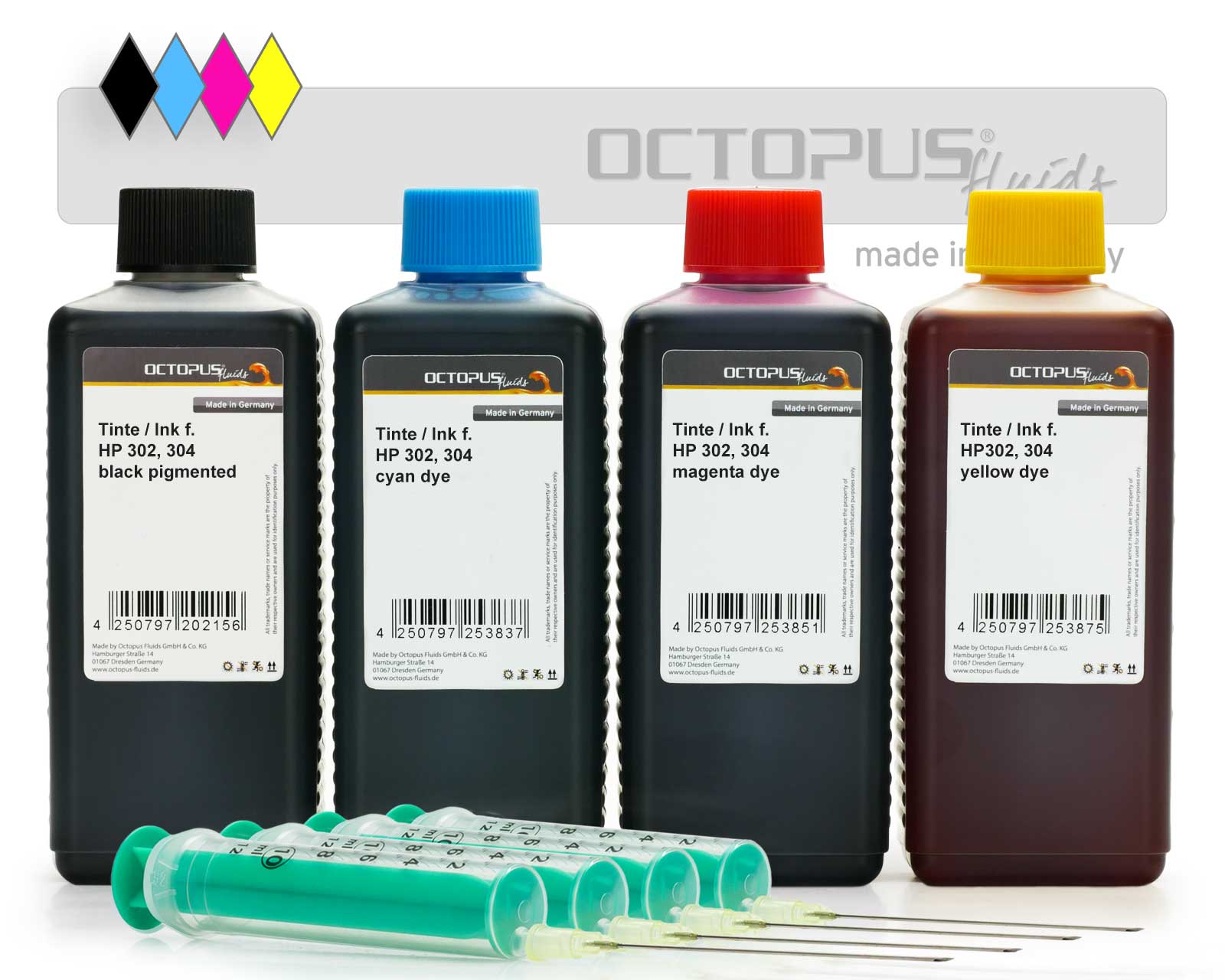 Refill ink kit for HP 302, HP 304 four colours
Druckertinten Komplettset für HP 302, HP 304, F6U68AE, F6U66AE, F6U67AE, F6U65AE, N9K08AE, N9K06AE, N9K07AE, N9K05AE