FRANKIT, der Standard der Deutschen Post AG
FRANKIT-Standard ist die digitale Frankiertechnologie der Deutschen Post. Alle zum Frankieren relevanten Daten wie etwa Sendungs- und Frankiermaschinen- Modellnummer sind in einem zweidimensionalen Matrixcode verschlüsselt. Darüber hinaus erlaubt der digitale Fingerabdruck auch das Freimachen von Postsendungen mit Zusatzleistungen wie beispielsweise Einschreiben und Rückschein. Das manuelle Aufbringen von Aufklebern entfällt, da ein zusätzlicher Aufdruck anstelle des Werbebanners aufgedruckt werden kann. Das spart Zeit und Geld.
Ein weiterer Vorteil ist die hohe Sicherheit, da im Matrixcode alle Datenangaben zur Rückverfolgung der Postsendung enthalten sind. Außerdem wird das Frankieren einfacher, weil der Anwender sich die Vielzahl der unterschiedlichen Postprodukte nicht merken oder nachschlagen muss. Die zu frankierende Sendung wird einfach an der Maschine ausgewählt und das System stellt automatisch den richtigen Wert ein.
Mehr Informationen erhalten Sie unter www.deutschepost.de
35x 30 ml Octopus Fluids Resin Ink Set, Alcohol Ink for Epoxy Resin and UV Resin
Colour-intensive alcohol ink for colouring epoxy resin and UV resin. Colour-faithful and without brown tint. 35 radiant epoxy resin colours in an economy set.
Chipresetter for Brother LC-3237, LC-3239, LC-3233, LC-3235 inkjet cartridges, for 60 Resets
Chip Resetter for resetting Brother LC-3237, LC-3239, LC-3233, LC-3235 und Brother DCP-J 1100, HL-J 6000, HL-J 6100, MFC-J 1300, J 5945, J 6945, J 6947 cartridges
Refill Ink set for Brother LC-3211, LC-3213 cartridges, CMYK
Set for Brother LC-3211, LC-3213, Brother DCP-J 572, DCP-J 770, DCP-J 772, DCP-J 774, MFC-J 490, MFC-J 491, MFC-J 497, MFC-J 890, MFC-J 895 a.o.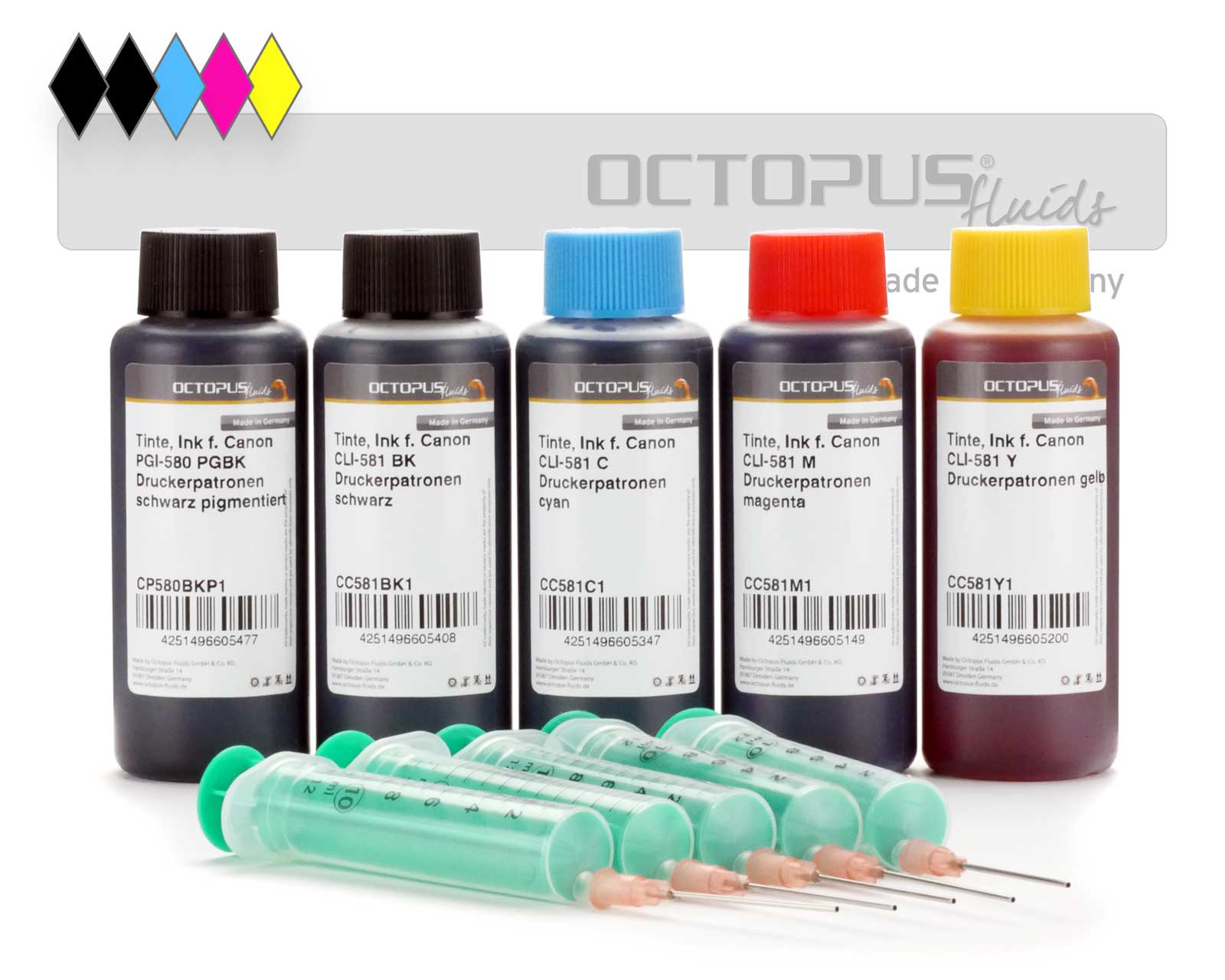 Refill ink kit for Canon PGI-580 PGI-280, CLI-581, CLI-281 inkjet cartridges
Original Printer Cartridge Lexmark 34 xl black.
Refill ink kit for Epson 33, Expression Premium XP-530, XP-630, XP-830 CMYK
Refill inks specifically for Epson 33, Epson Expression Premium XP-530, XP-540, XP-630, XP-635, XP-640, XP-645, XP-830, XP-900, XP-7100 printers. Set comprising 5 ink colours and refill syringes.