Das Druckwerk eines Laserdruckers kann nur mit speziellen Rasterdaten etwas anfangen. Diese werden durch den Raster Image Processor (RIP) erzeugt.
Vor allem preisgünstige Drucker nutzen das Betriebssystem des ansteuernden Computers für die Erzeugung des Rasterbildes. Solche Geräte werden als GDI-Drucker bezeichnet und sind aufgrund des fehlenden Bild-Prozessors, der fehlenden CPU und des eigenen Speichers, erheblich günstiger als Geräte mit eingebautem RIP. Der Nachteil der GDI-Methode besteht darin, dass die Drucker nur mit einem speziellen Gerätetreiber funktionieren, welcher vom Druckerhersteller geliefert wird. Viele dieser Drucker funktionieren daher nur mit populären Betriebssystemen, weil der Hersteller für Nischenlösungen keine Treiber bereitstellt. Aus diesem Grund sollte man bei hochwertigen Druckern auch darauf achten, eher zu Druckern zu greifen, die PCL oder Post-Script beherrschen. Bei diesen Geräten ist es äußerst wahrscheinlich, daß bei einer Umstellung der Betriebssystem-Landschaft (wie z. B. gerade von Windows XP auf Vista) auch unter dem neuen Betriebssystem Treiber zur Verfügung stehen. Bei GDI-Druckern ist dies nicht häufig der Fall, so daß man dann u. U. gezwungen ist dank mangelnder Treiberunterstützung einen ansonsten voll funktionsfähigen Drucker auszumustern.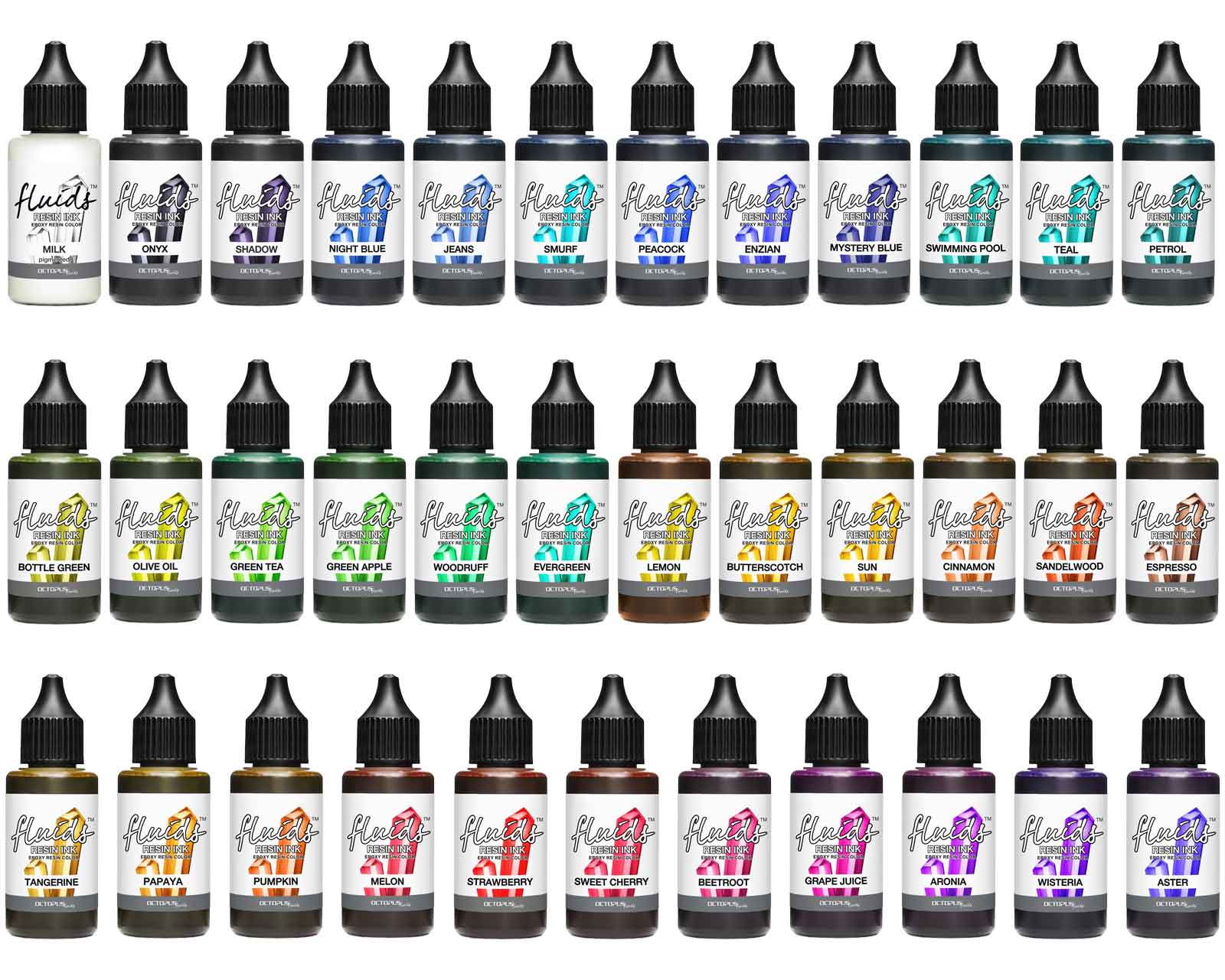 35x 30 ml Octopus Fluids Resin Ink Set, Alcohol Ink for Epoxy Resin and UV Resin
Colour-intensive alcohol ink for colouring epoxy resin and UV resin. Colour-faithful and without brown tint. 35 radiant epoxy resin colours in an economy set.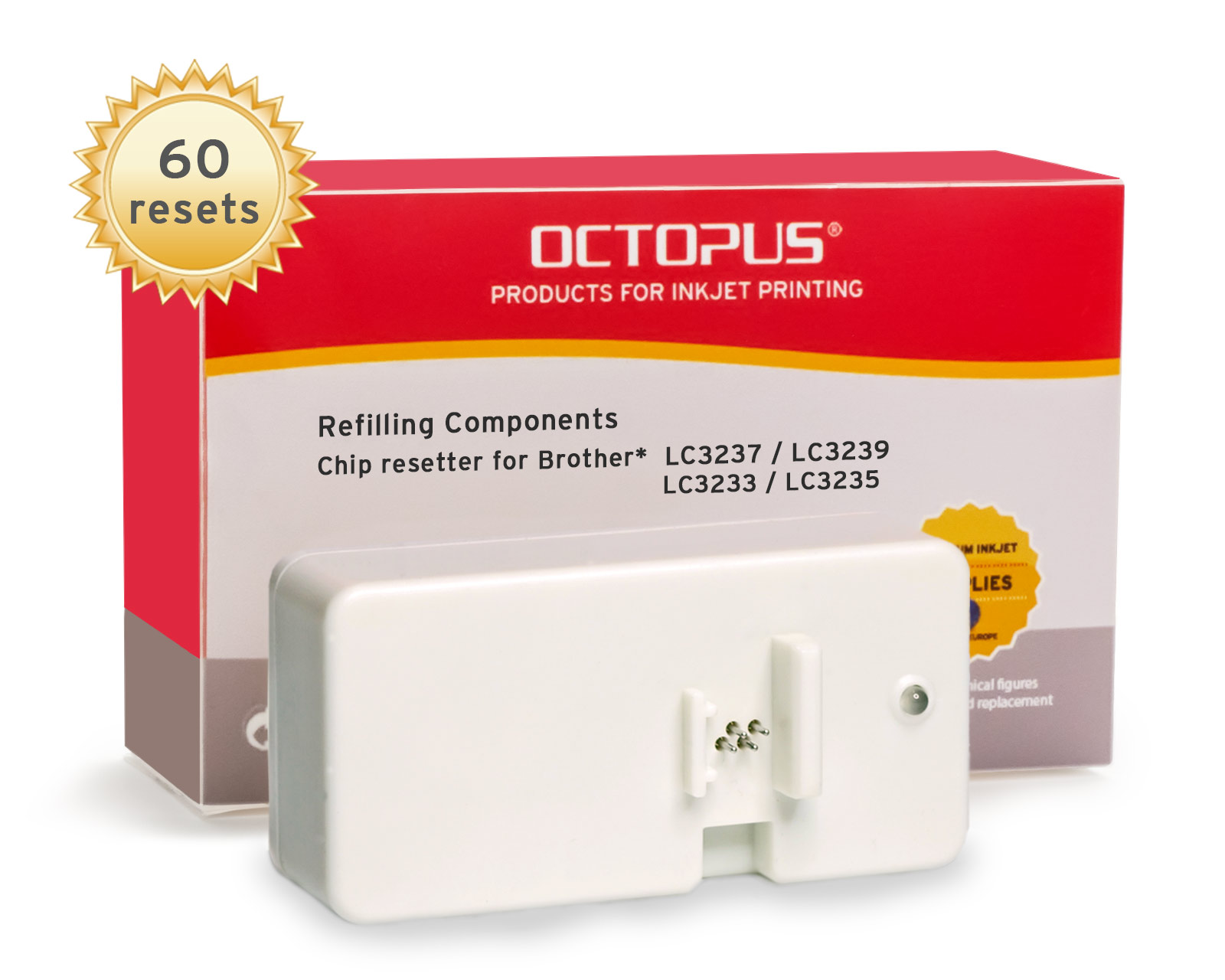 Chipresetter for Brother LC-3237, LC-3239, LC-3233, LC-3235 inkjet cartridges, for 60 Resets
Chip Resetter for resetting Brother LC-3237, LC-3239, LC-3233, LC-3235 und Brother DCP-J 1100, HL-J 6000, HL-J 6100, MFC-J 1300, J 5945, J 6945, J 6947 cartridges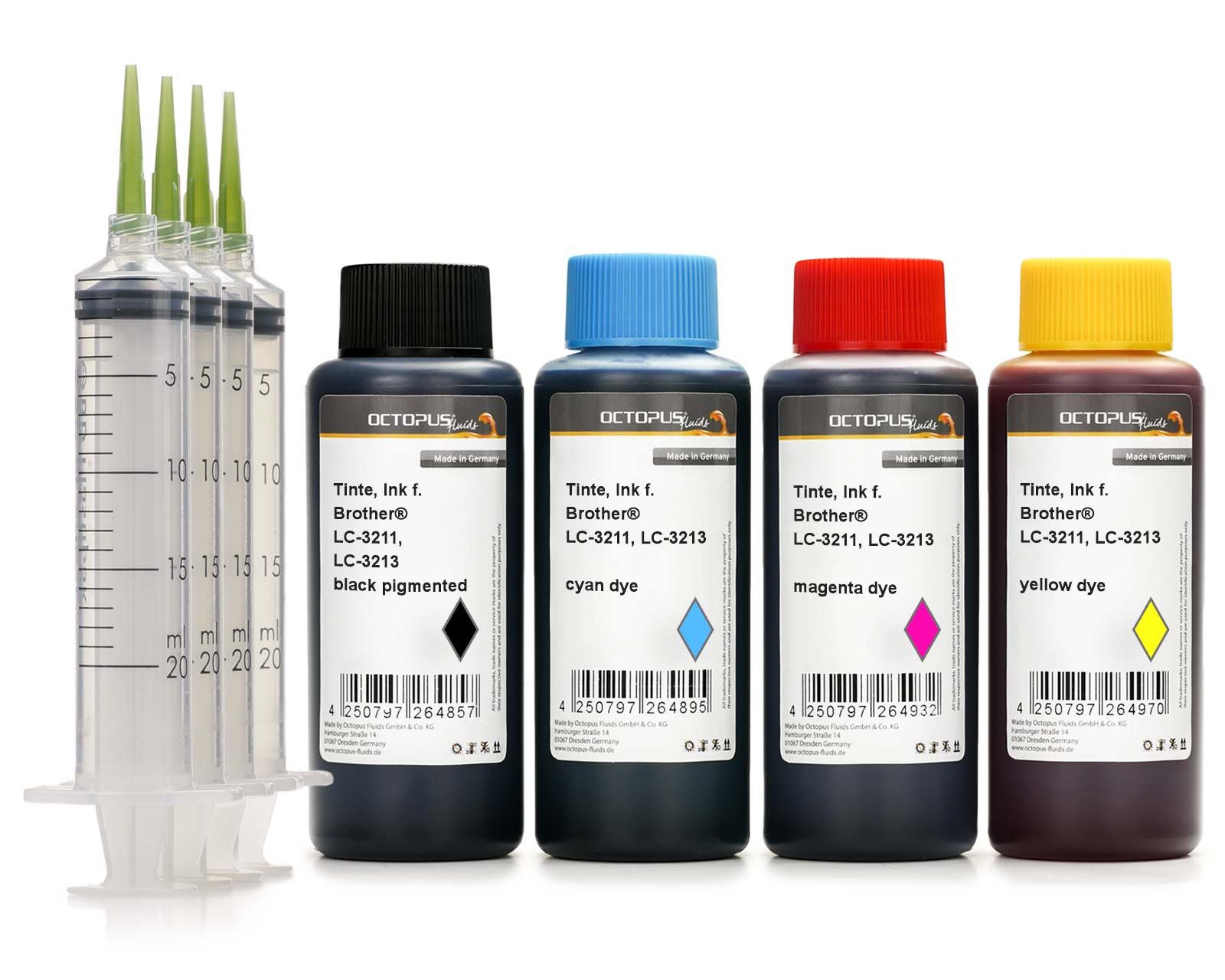 Refill Ink set for Brother LC-3211, LC-3213 cartridges, CMYK
Set for Brother LC-3211, LC-3213, Brother DCP-J 572, DCP-J 770, DCP-J 772, DCP-J 774, MFC-J 490, MFC-J 491, MFC-J 497, MFC-J 890, MFC-J 895 a.o.
Refill ink kit for Canon PGI-580 PGI-280, CLI-581, CLI-281 inkjet cartridges
Original Printer Cartridge Lexmark 34 xl black.
Refill ink kit for Epson 33, Expression Premium XP-530, XP-630, XP-830 CMYK
Refill inks specifically for Epson 33, Epson Expression Premium XP-530, XP-540, XP-630, XP-635, XP-640, XP-645, XP-830, XP-900, XP-7100 printers. Set comprising 5 ink colours and refill syringes.