Die richtige Füllmenge dank Gewichteliste
Beim Nachfüllen von Druckerpatronen darf nicht zu viel Tinte eingefüllt werden. Dies kann zum Auslaufen der Patrone führen. Befindet sich in der Patrone noch Resttinte, sollte man nicht unbedingt eine vorgegebe bzw. empfohlene Tintenmenge hinzugeben. Unter Umständen befindet sich so nach der Befüllung zu viel Tinte in der Patrone. Aber wie ermittelt man die richtige Füllmenge bei undurchsichtigen Patronenkörpern?
Hierzu stellen wir Ihnen Gewichtelisten zur Verfügung. Sie beinhalten das Leergewicht, Vollgewicht und die originale Füllmenge der jeweiligen Patronen. Wiegen Sie ihre Patrone und stellen Sie so Abweichungen fest. Wiegt Ihre Patrone im Leerzustand bspw. 2g mehr, können Sie von 2ml Resttintenmenge ausgehen. In diesem Fall füllen Sie bitte 2ml weniger Tinte als empfohlen in die Patrone. Auf diese Weise vermeiden Sie das Überfüllen und Auslaufen der Patrone.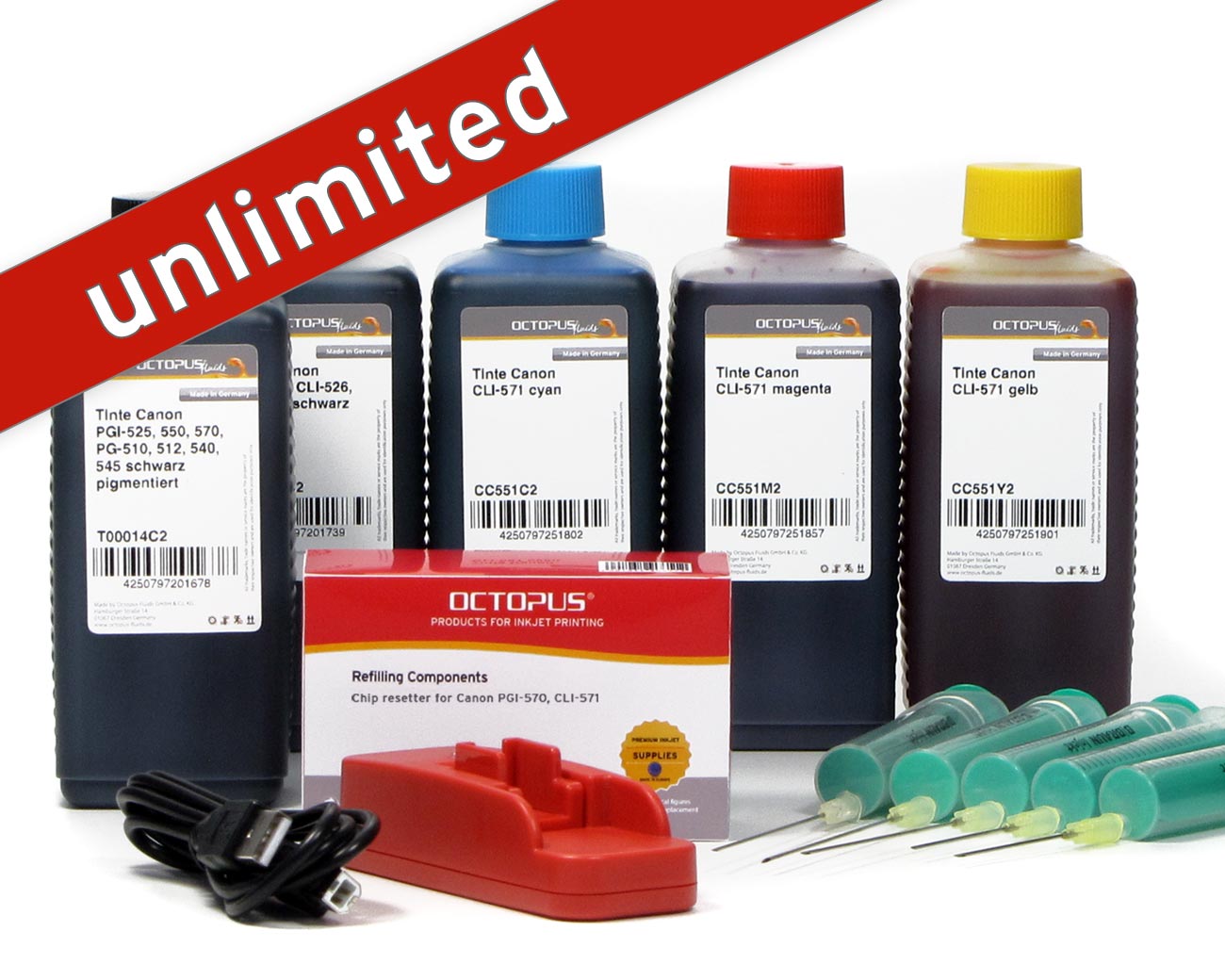 Set with chip resetter for Canon PGI-570, CLI-571 inkjet cartridges and 5x refill ink
Der Canon Chipresetter für PGI-570 und CLI-571 mit Tinte für Pixma MG 5700, MG 6800 und TS 5000, TS6000 Drucker
Chipresetter for Canon PGI-550, CLI-551 inkjet cartridges with 5x refill ink
Der Canon Chipresetter für PGI-550 und CLI-551 mit Tinte für Pixma IP, IX, MG und MX Drucker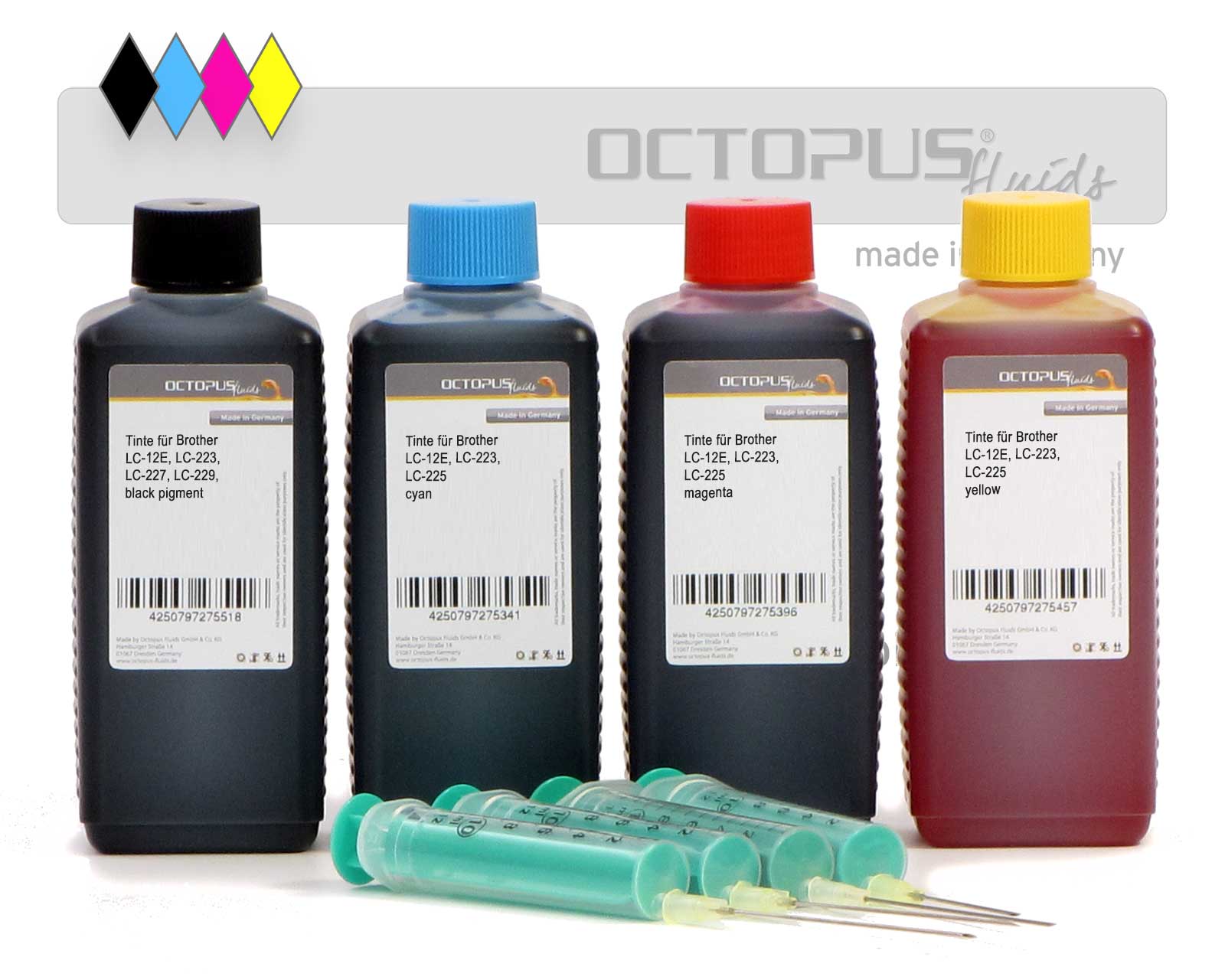 Ink set Brother LC-223, LC-225, LC-227, LC-229, LC-12E
Set comprising four ink colours and refill syringes.
Set of refillable cartridges for Brother LC-227, LC-225 with ink refill kits
Complete kit for Brother LC-227, LC-225, DCP-J 4120, MFC-J 4420, MFC-J 4425, MFC-J 4620, MFC-J 4625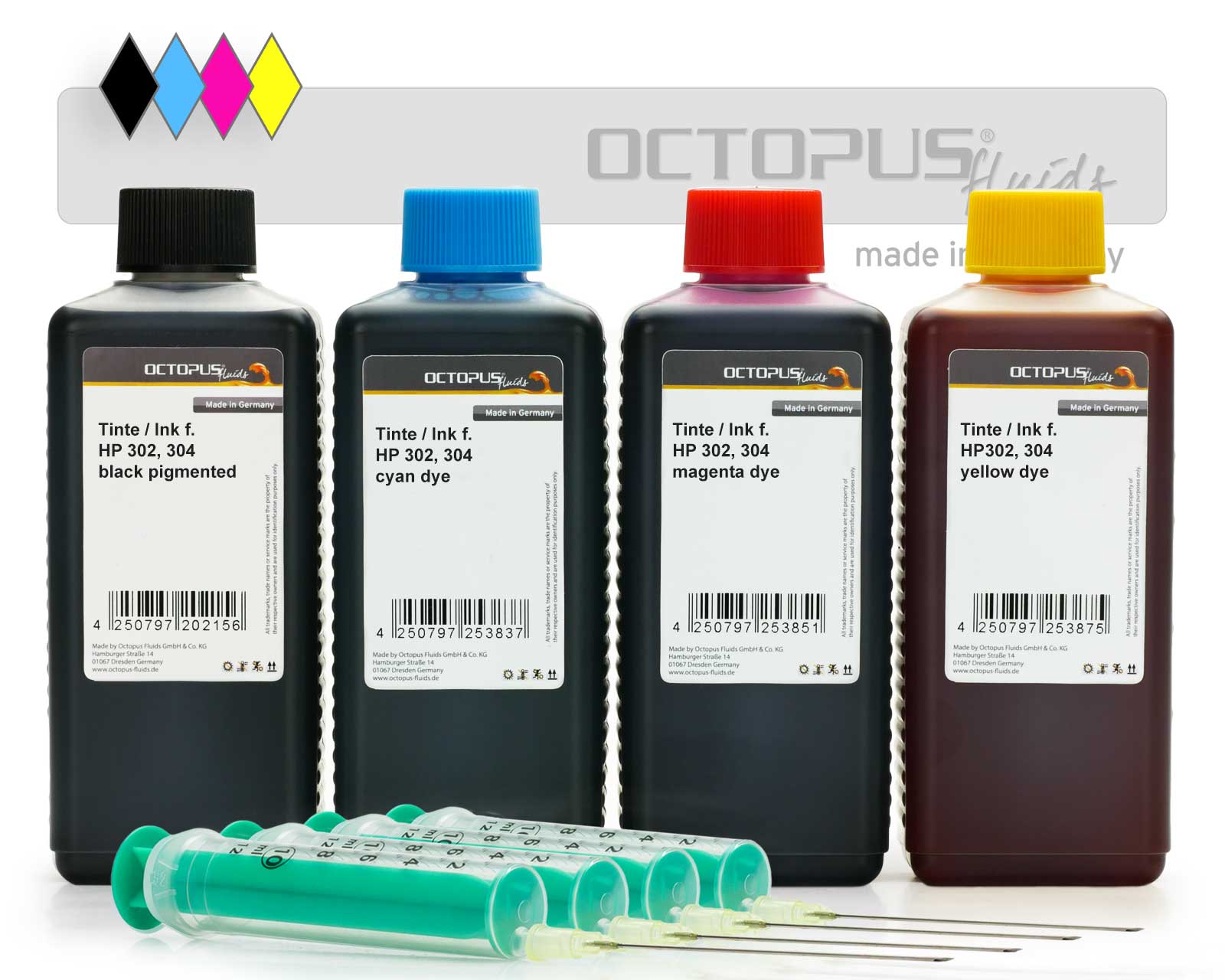 Refill ink kit for HP 302, HP 304 four colours
Druckertinten Komplettset für HP 302, HP 304, F6U68AE, F6U66AE, F6U67AE, F6U65AE, N9K08AE, N9K06AE, N9K07AE, N9K05AE