Nachfülltinte, Druckertinte für HP Officejet PRO X 451 DW
Der Drucker HP Officejet PRO X 451 DW ist ein wahrer Geschwindigkeitsmeister. Mit 42 Seiten pro Minute druckt er so schnell wie kein Desktop HP Tintenstrahldrucker vor ihm. Jetzt können Sie die Patronen auch nachfüllen und haben so nicht nur einen schnellen Drucker sondern drucken auch sehr günstig.
Beste Tinten für HP Officejet PRO X 451 DW
2013 hat HP das Druckermodell HP Officejet PRO X 451 DW auf den Markt gebracht. Nur wenig später haben wir uns Gedanken zur Befüllung der Patronen des Druckers gemacht. Als Ergebnis können wir Ihnen unsere QU-Fill™ Refilldüse aus Messing präsentieren. Mit ihr ist es möglich Nachfülltinte ohne Öffnen der Patrone einzufüllen. Logischerweise standen wir danach vor der Aufgabe eine passende Tinte zu entwickeln. Im Labor der Octopus Fluids GmbH & Co. entwickelte unser Chemiker jetzt eine Druckertinte die speziell auf die Anforderungen des HP Officejet PRO X 451 DW Druckers abgestimmt war. Das Ergebnis kann sich sehen lassen. In Qualität uns Ergiebigkeit steht unsere Nachfülltinte der Originaltinte des HP Officejet PRO X 451 DW in nichts nach.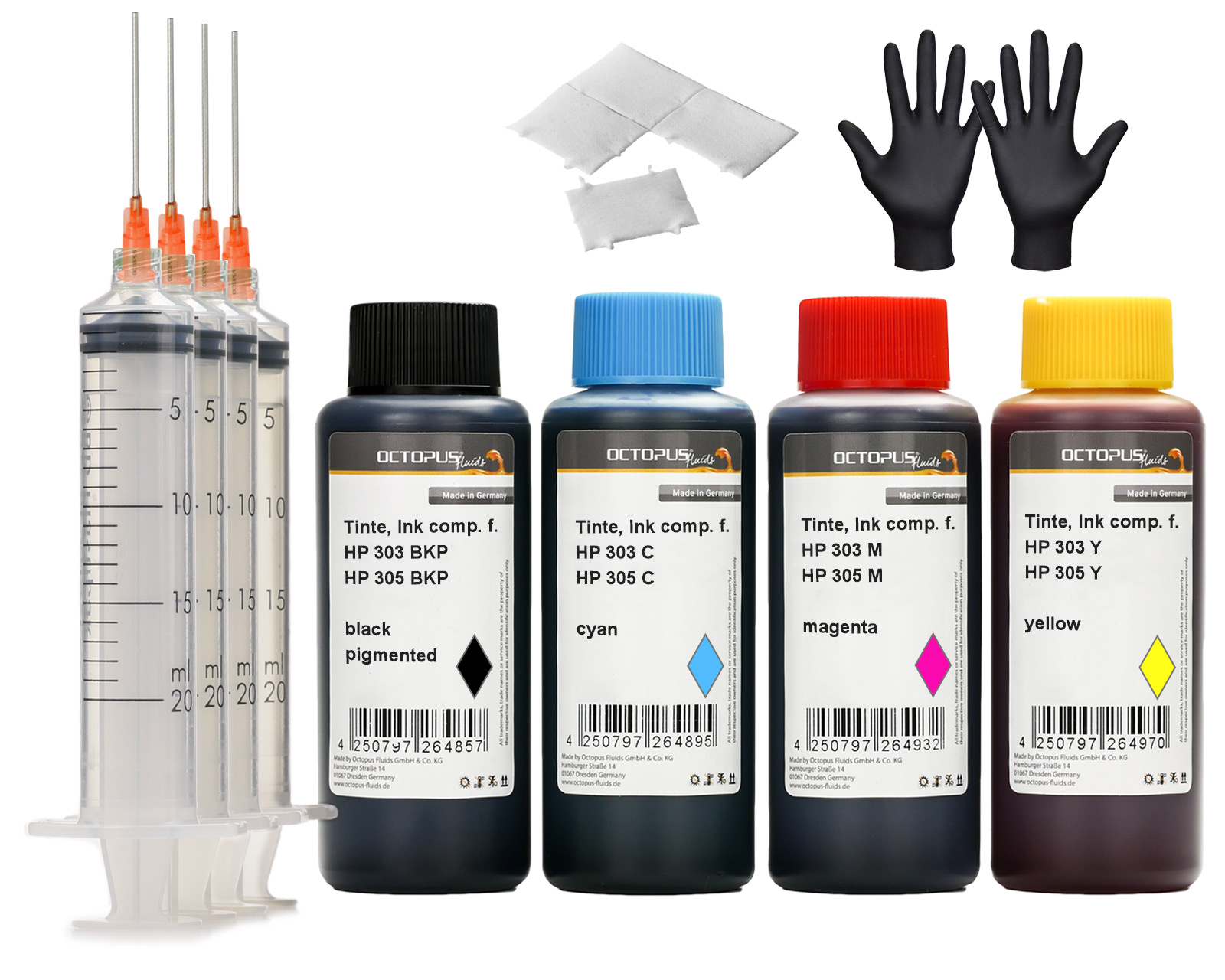 Printer Ink Set for HP 303 and HP 305 Ink cartridges
Printer ink for HP ENVY, Photo 7130, 7134, 6232, 7830, 6230, 6234, 6220, Tango, DeskJet 2700 Series, DeskJet Plus 4100 Series, Envy 6000 Series, Envy Pro 6400 Series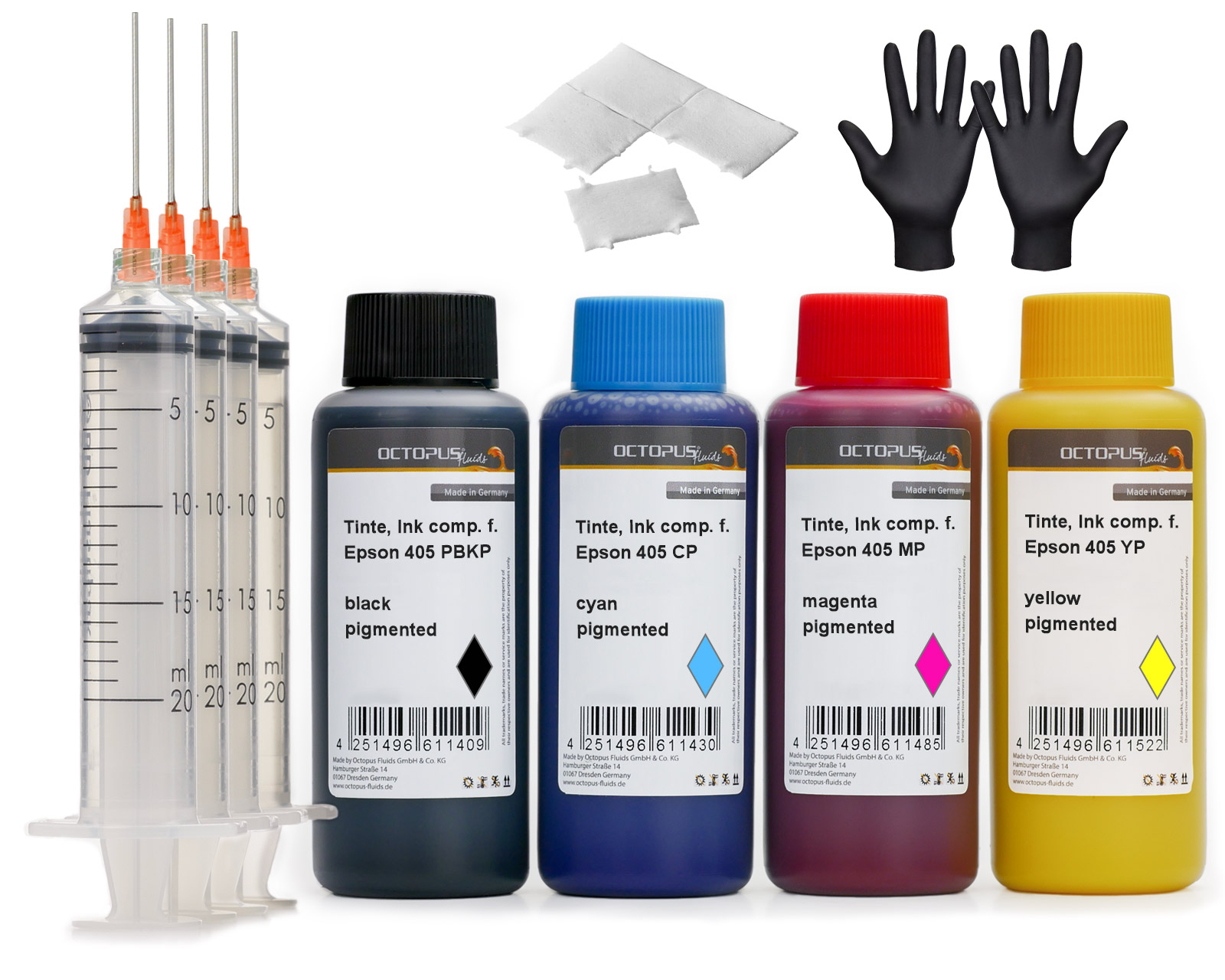 Printer ink set for Epson 405 ink cartridges, WF-3820, WF-4820, WF-7830
Printer ink for Epson WorkForce EC-C 7000, Pro WF-3820, WF-3825, WF-3830, WF-4820, WF-4825, WF-4830, WF-7830, WF-7835, WF-7840, WF-7310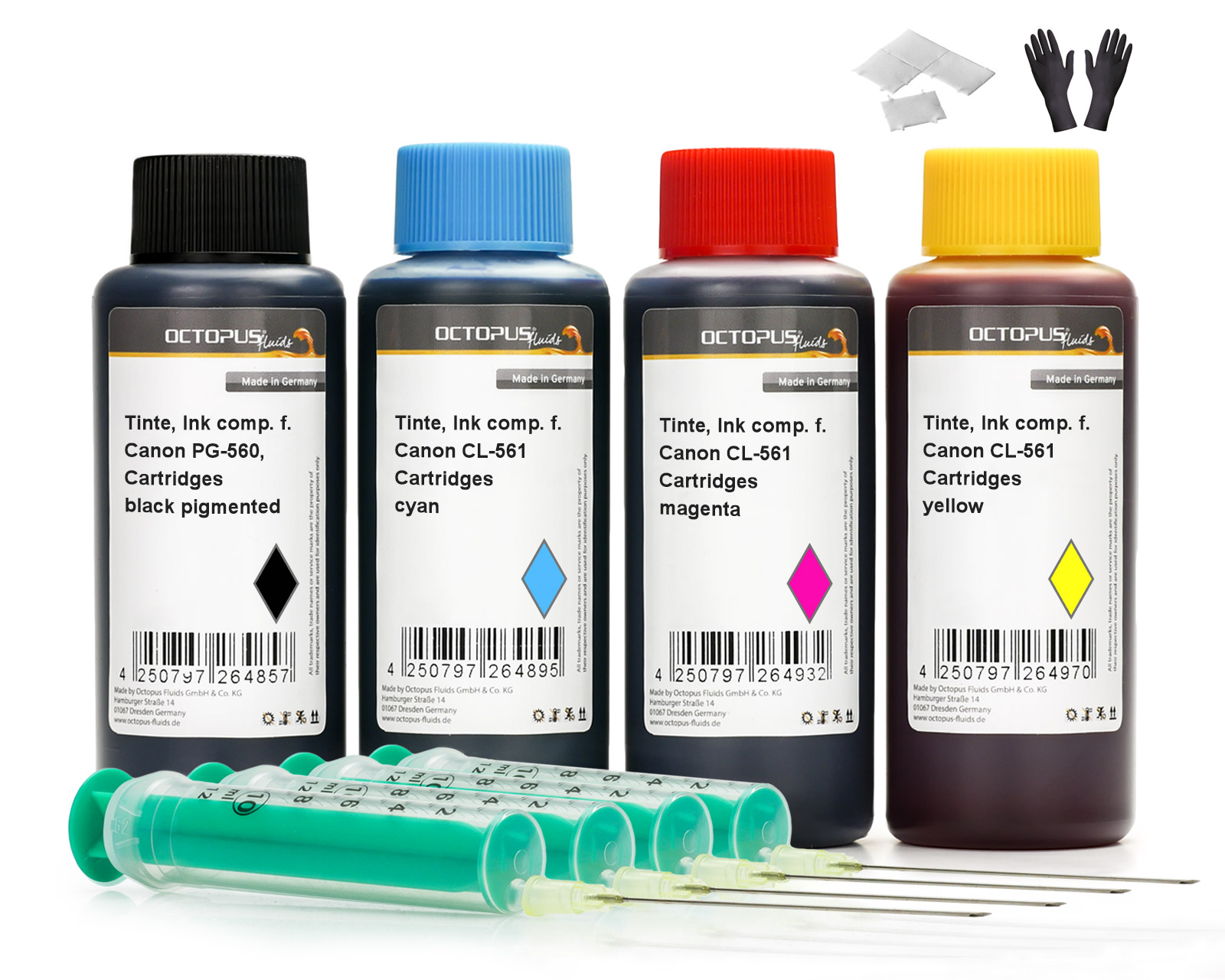 Octopus printer ink set compatible for Canon PG-560, CL-561 ink cartridges, Canon Pixma TS 5300, 7400
Druckertinte für Canon Pixma TS 5300, TS 5350, TS 5350, TS 5351, TS 5352, TS 5353, TS 7400, TS 7450, TS 7450, TS 7451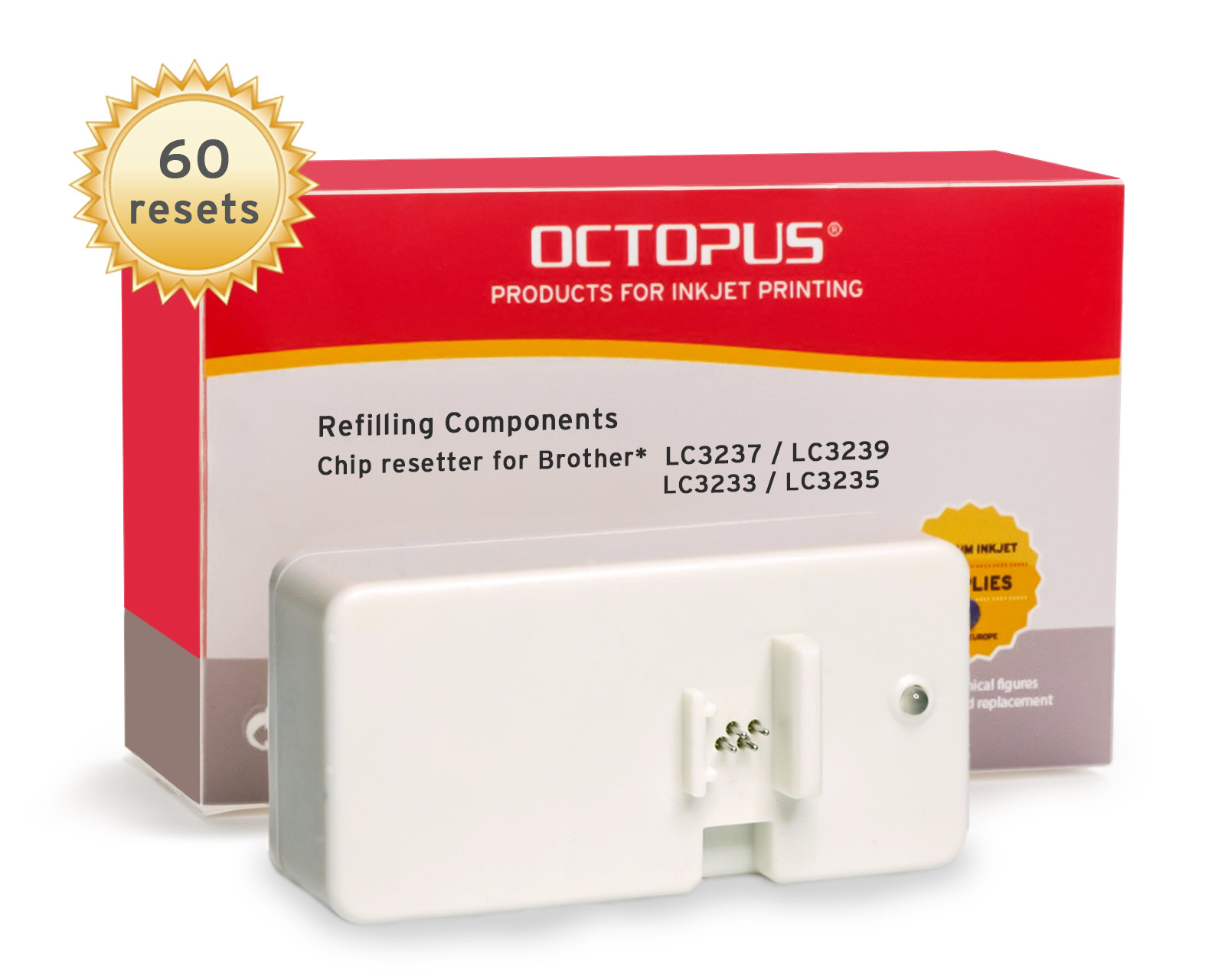 Chipresetter for Brother LC-3237, LC-3239, LC-3233, LC-3235 inkjet cartridges, for 60 Resets
Chip Resetter for resetting Brother LC-3237, LC-3239, LC-3233, LC-3235 und Brother DCP-J 1100, HL-J 6000, HL-J 6100, MFC-J 1300, J 5945, J 6945, J 6947 cartridges
5 x 30 ml Octopus Fluids Alcohol Ink Complete Kit GOLDEN EVE with Blending Solution, Alcohol Ink Paper and accessoreies for fluid art
Start now with Alcohol Ink painting with the complete set Octopus Fluids alcohol inks from Germany. 5 colours Alcohol Ink, Blending Solution and all accessories in a set.