ICC Farbprofile für Rotech Sublimationstinten dienen der Einstellung der Farbwerte an den jeweiligen Druckern oder Plottern. Ohne das korrekte ICC Farbprofil kann es im endgültigen Druckergebniss zu unerwünschten Farbabweichungen kommen. Der Grund hierfür sind die unterschiedlichen Farbeinstellungen der verschiedenen Drucker und Plotter von Seiten des Herstellers Epson.
Die hier aufgeführten ICC Farbprofile wurden uns freundlicherweise von der Firma Sawgrass zur Verfügung gestellt. Das Copyright (c) liegt bei Sawgrass.
Installationsanleitungen für MAC und Windows
35x 30 ml Octopus Fluids Resin Ink Set, Alcohol Ink for Epoxy Resin and UV Resin
Colour-intensive alcohol ink for colouring epoxy resin and UV resin. Colour-faithful and without brown tint. 35 radiant epoxy resin colours in an economy set.
Chipresetter for Brother LC-3237, LC-3239, LC-3233, LC-3235 inkjet cartridges, for 60 Resets
Chip Resetter for resetting Brother LC-3237, LC-3239, LC-3233, LC-3235 und Brother DCP-J 1100, HL-J 6000, HL-J 6100, MFC-J 1300, J 5945, J 6945, J 6947 cartridges
Refill Ink set for Brother LC-3211, LC-3213 cartridges, CMYK
Set for Brother LC-3211, LC-3213, Brother DCP-J 572, DCP-J 770, DCP-J 772, DCP-J 774, MFC-J 490, MFC-J 491, MFC-J 497, MFC-J 890, MFC-J 895 a.o.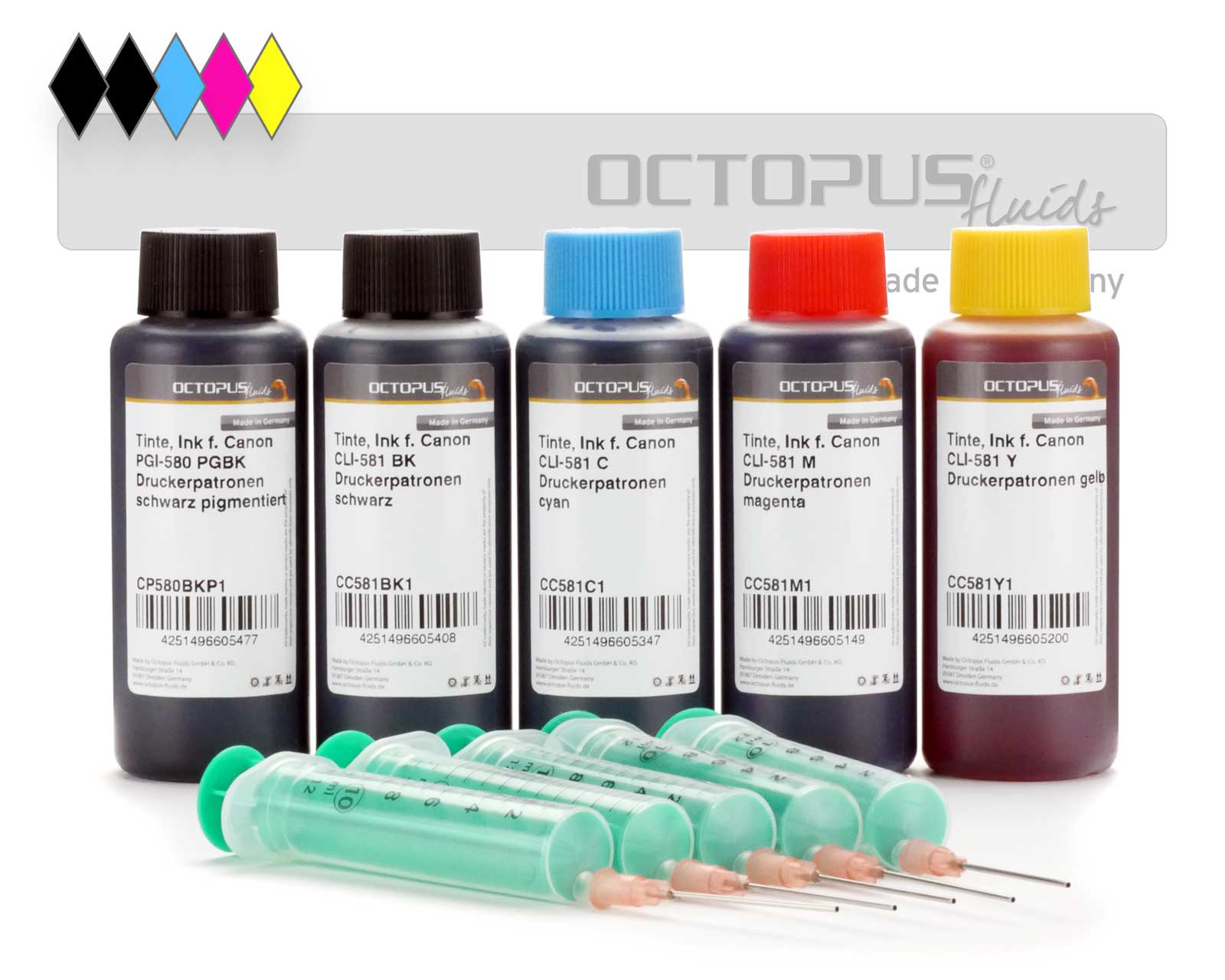 Refill ink kit for Canon PGI-580 PGI-280, CLI-581, CLI-281 inkjet cartridges
Original Printer Cartridge Lexmark 34 xl black.
Refill ink kit for Epson 33, Expression Premium XP-530, XP-630, XP-830 CMYK
Refill inks specifically for Epson 33, Epson Expression Premium XP-530, XP-540, XP-630, XP-635, XP-640, XP-645, XP-830, XP-900, XP-7100 printers. Set comprising 5 ink colours and refill syringes.