Die Maßeinheit "Inch" kommt aus dem englischen Sprachraum und wird vorrangig in den USA als Längenmaß verwendet.
Es entspricht 2,54 Zentimetern, dem "Zwölften Teil des Fußes".
Die deutsche Übersetzung ist "Zoll", welches in Deutschland selbst nicht mehr gängig ist.
Ähnlich alte Maßeinheiten sind z.B.: Elle (Länge vom Ellebogen bis zur Spitze des Mittlefingers), Fuß (Länge eines Fußes), Schritt (Schrittlänge), Spanne (gespreizte Hand) oder Klafter ("Spannweite" eines Mannes).
Das zugehörige Flächenmaß zum Zoll ist das Quadratzoll (square inch) und das Raummaß das Kubikzoll (cubic inch).
Die Maßeinheit "Inch" findet durch die zunehmende Globalisierung in unserem Sprachraum Anwendung in der Computer- und Fototechnik.
So werden die Maße für Bildauflösung beispielsweise mit "dpi" (dots per inch, also "Punkte pro Zoll") oder "ppi" (pixel per inch) angegeben.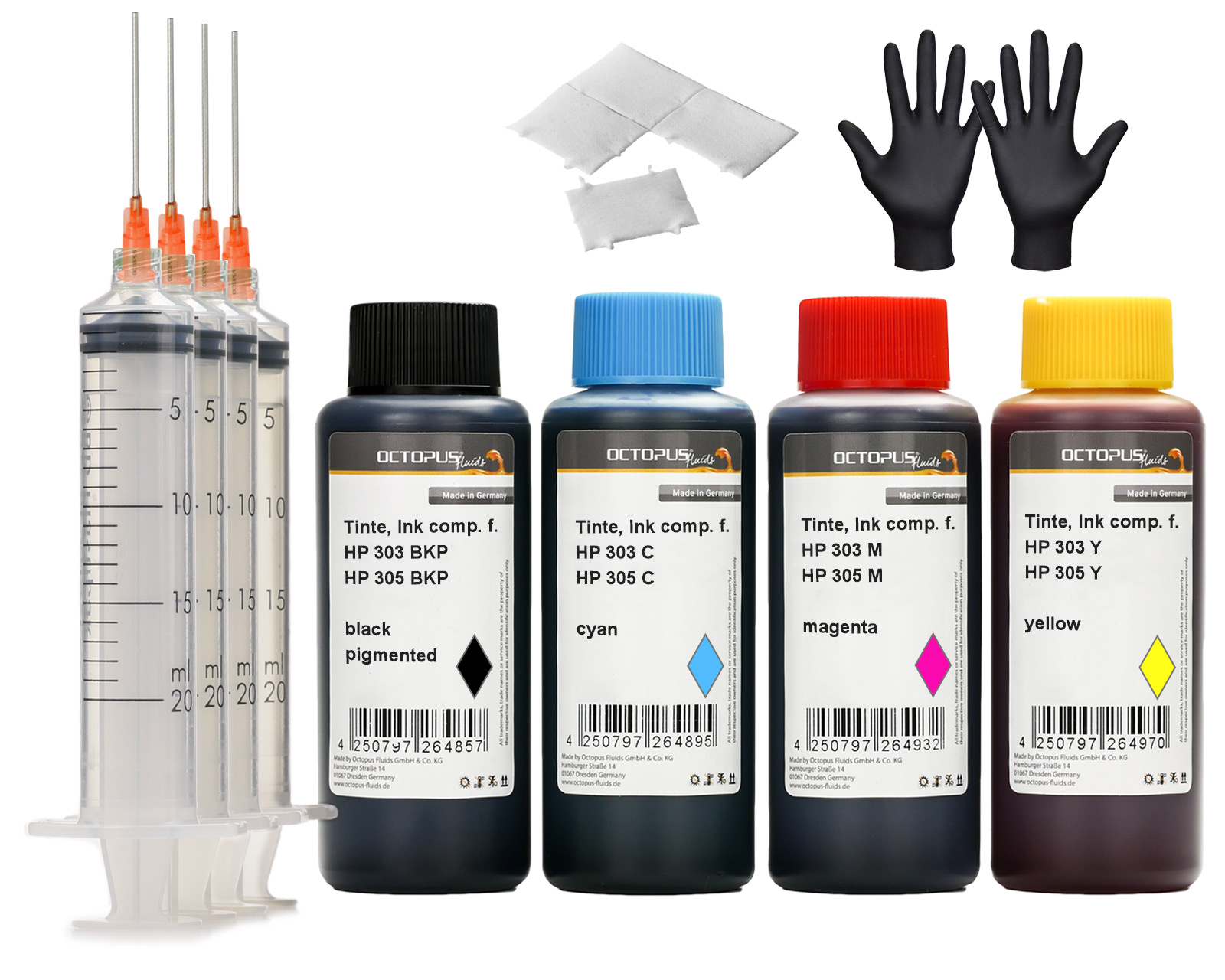 Printer Ink Set for HP 303 and HP 305 Ink cartridges
Printer ink for HP ENVY, Photo 7130, 7134, 6232, 7830, 6230, 6234, 6220, Tango, DeskJet 2700 Series, DeskJet Plus 4100 Series, Envy 6000 Series, Envy Pro 6400 Series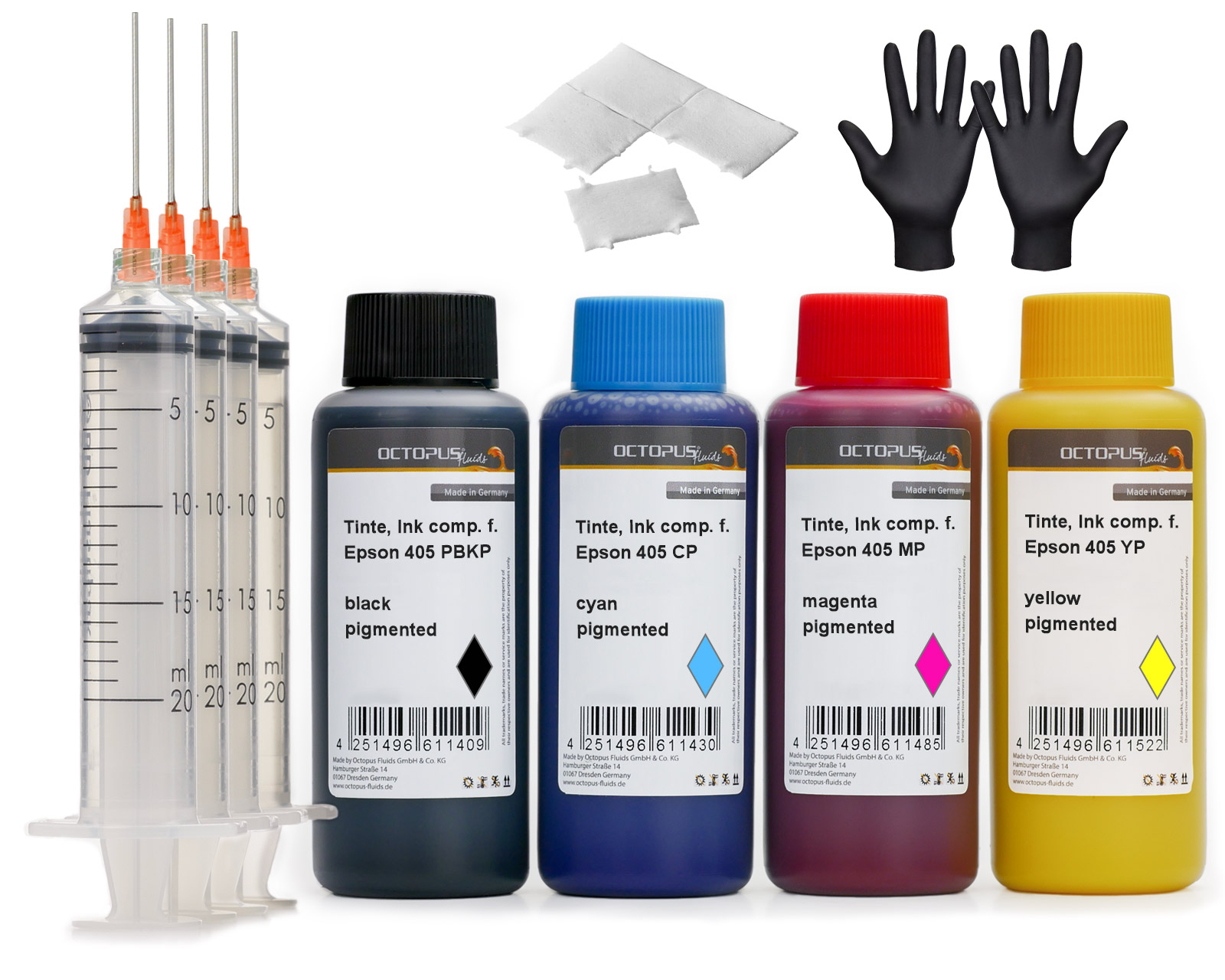 Printer ink set for Epson 405 ink cartridges, WF-3820, WF-4820, WF-7830
Printer ink for Epson WorkForce EC-C 7000, Pro WF-3820, WF-3825, WF-3830, WF-4820, WF-4825, WF-4830, WF-7830, WF-7835, WF-7840, WF-7310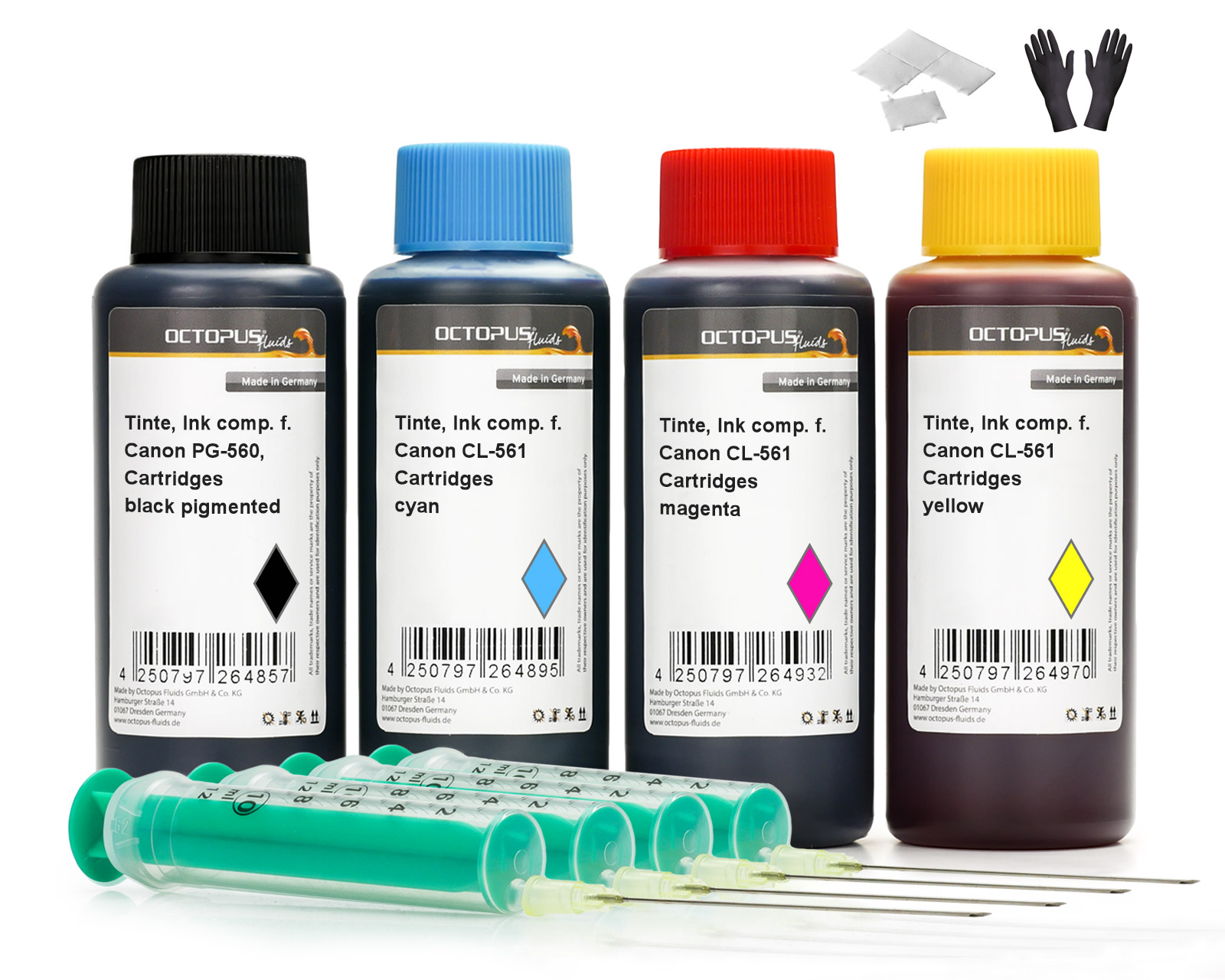 Octopus printer ink set compatible for Canon PG-560, CL-561 ink cartridges, Canon Pixma TS 5300, 7400
Druckertinte für Canon Pixma TS 5300, TS 5350, TS 5350, TS 5351, TS 5352, TS 5353, TS 7400, TS 7450, TS 7450, TS 7451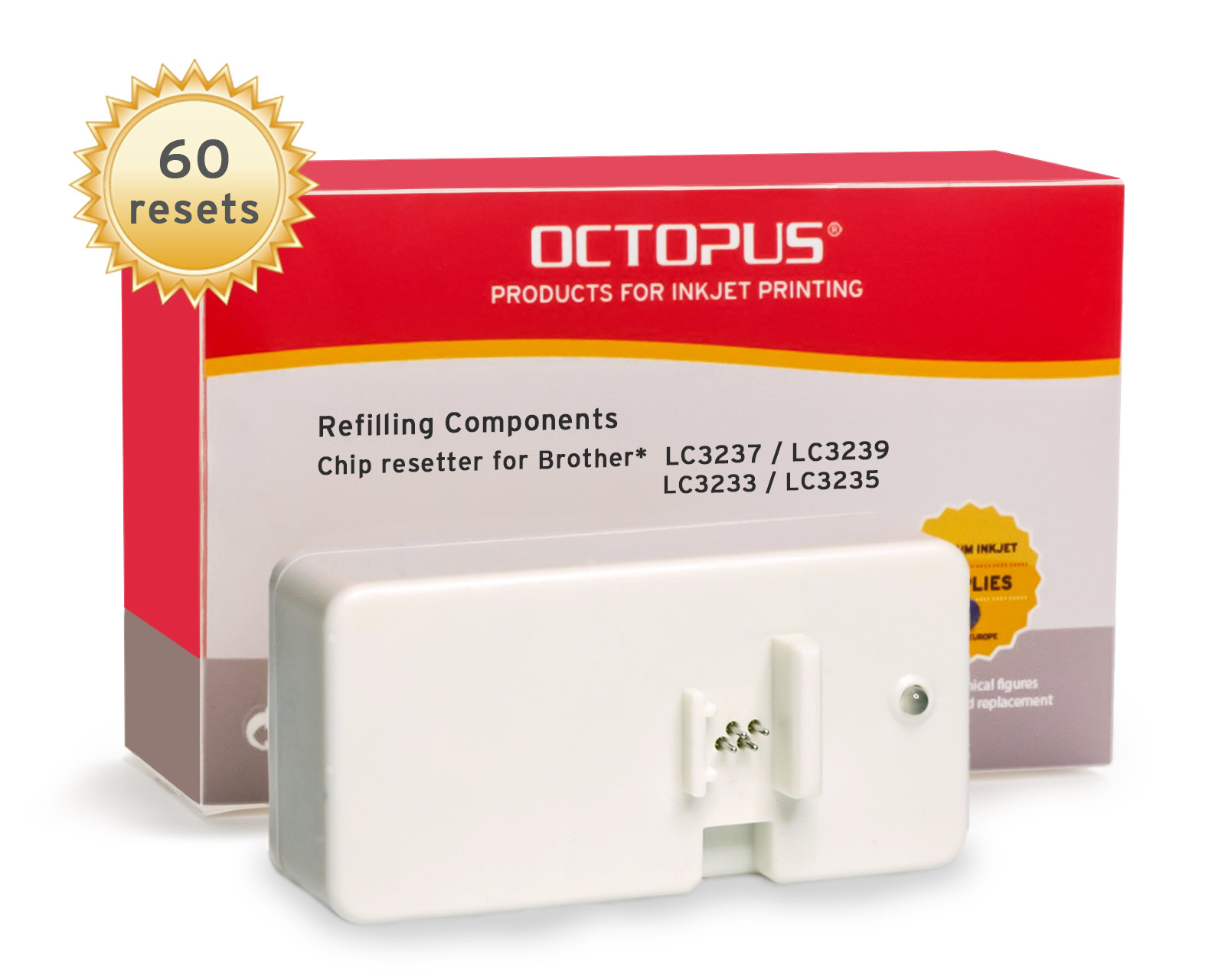 Chipresetter for Brother LC-3237, LC-3239, LC-3233, LC-3235 inkjet cartridges, for 60 Resets
Chip Resetter for resetting Brother LC-3237, LC-3239, LC-3233, LC-3235 und Brother DCP-J 1100, HL-J 6000, HL-J 6100, MFC-J 1300, J 5945, J 6945, J 6947 cartridges
5 x 30 ml Octopus Fluids Alcohol Ink Complete Kit GOLDEN EVE with Blending Solution, Alcohol Ink Paper and accessoreies for fluid art
Start now with Alcohol Ink painting with the complete set Octopus Fluids alcohol inks from Germany. 5 colours Alcohol Ink, Blending Solution and all accessories in a set.