Wer ist der Tintenhersteller InkTec?

Die Firma InkTec ist als nicht deutscher Tintenhersteller seit vielen Jahren mit seinen preiswerten Tinten auch in Deutschland überaus bekannt.
In ihrer Heimat Süd-Korea entwickelt und produziert InkTec nicht nur Tinte für den Standard InkJet-Drucker der herkömmlichen Druckerhersteller HP, Canon, Epson und anderer. Vielmehr finden sich InkTec Tinten auch in Bereichen der Large-Format-Printing Produkte (LFP) und in Spezialgebieten wie "electronic Inks" leitfähige Tinten wieder. Letztere werden bspw. in der RFID Technologie oder LCD-Bildschirmproduktion zum Einsatz gebracht. Außer auf InkTec Tinte werden Sie evtl. auch auf kompatible Druckerpatronen, Refillsets, wiederaufbereitete Tonerkartuschen, Photopapiere und Spezialpapiere von InkTec stoßen. So sieht das Hauptsortiment der Koreaner aus. Aber auch für die Zukunft verspricht das Unternehmen immer das richtige Produkt zur richtigen Zeit anzubieten. So bleibt abzuwarten, was die Zukunft bringt.
Das südkoreanische Unternehmen InkTec wurde 1992 gegründet. Seitdem stellt InkTec alle Produkte selber her und kauft nur Rohstoffe, die der Fertigung dienen.
Das Spezialgebiet der Koreaner ist Tinte. Mit der Herstellung von Tinte ist InkTec groß geworden. Die Fabrik, mit seiner selten anzutreffenden Fertigungstiefe, befindet sich in der Nähe von Koreas Hauptstadt Seoul. Hier werden neben Tinten auch Druckerpatronen, Refillsets und Refillsysteme hergestellt. Für viele seiner Produkte erhielt InkTec in Tests bereits Preise. So zum Beispiel von druckerchannel.de und ComputerBild.
Besonderen Erfolg hat das Unternehmen seit jeher auf dem asiatischen und US-amerikanischen Markt. Das Unternehmen InkTec ist heute in 90 Ländern der Welt präsent und agiert unter den führenden Tintenherstellern der Welt.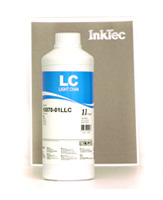 Warum Octopus-Office.de InkTec Tinte führt?
Octopus Office konzentriert sich in seinem Sortiment auf den Bereich der InkTecTinte, die sich in herkömmlichen Tintenstrahl-Druckern verwenden lässt. Hier hat das Unternehmen InkTec mit über 200 unterschiedlichen Tintensorten für jeden Drucker bzw. Druckkopftyp die angepasste Tinte entwickelt.
Im Gegensatz zu den meisten Universal-Tinten erreicht InkTec bei günstigem Preis einen stets einen guten Ausdruck mit etwas zu intensiven Farbstärken. Pigmentierte InkTec Tinten zeichnet sich durch ihre lange UV-Beständigkeit aus. Die eigene Wasseraufbereitungsanlage ist das Fundament der guten InkTec Tinte. InkTec gewährleistet mit seiner Wasseraufbereitungsanlage auch langfristig den richtigen Härtegrad des verwendeten Wassers. Und genau da liegt auch die Kunst an der gleichmäßig hochwertigen Tintenproduktion. Auch bei deutschen Tintenherstellern wie OCP GmbH, Octopus Fluids GmbH & Co. KG macht die Wasserbereitstellung und dessen Aufbereitung die Produkte erfolgreich.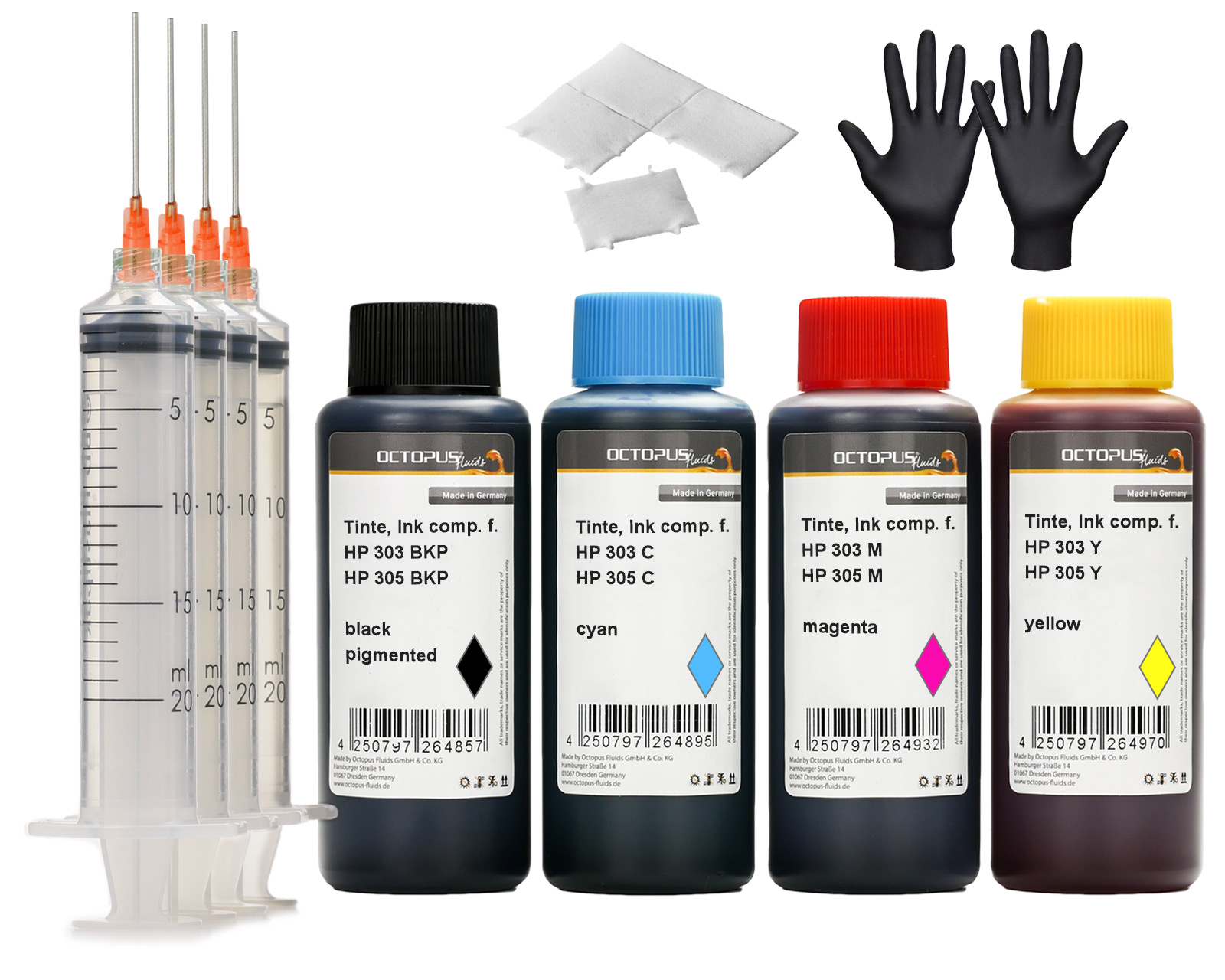 Printer Ink Set for HP 303 and HP 305 Ink cartridges
Printer ink for HP ENVY, Photo 7130, 7134, 6232, 7830, 6230, 6234, 6220, Tango, DeskJet 2700 Series, DeskJet Plus 4100 Series, Envy 6000 Series, Envy Pro 6400 Series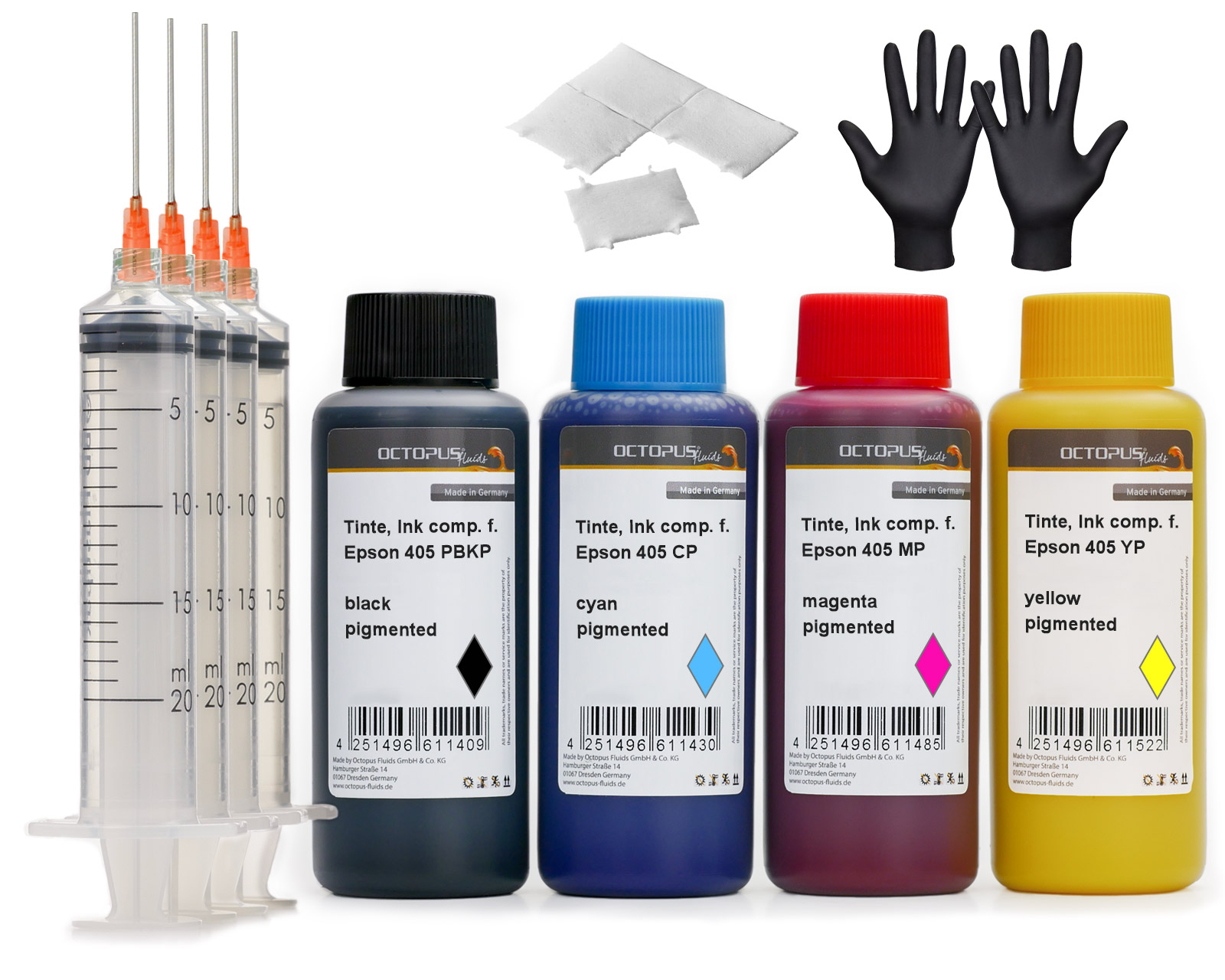 Printer ink set for Epson 405 ink cartridges, WF-3820, WF-4820, WF-7830
Printer ink for Epson WorkForce EC-C 7000, Pro WF-3820, WF-3825, WF-3830, WF-4820, WF-4825, WF-4830, WF-7830, WF-7835, WF-7840, WF-7310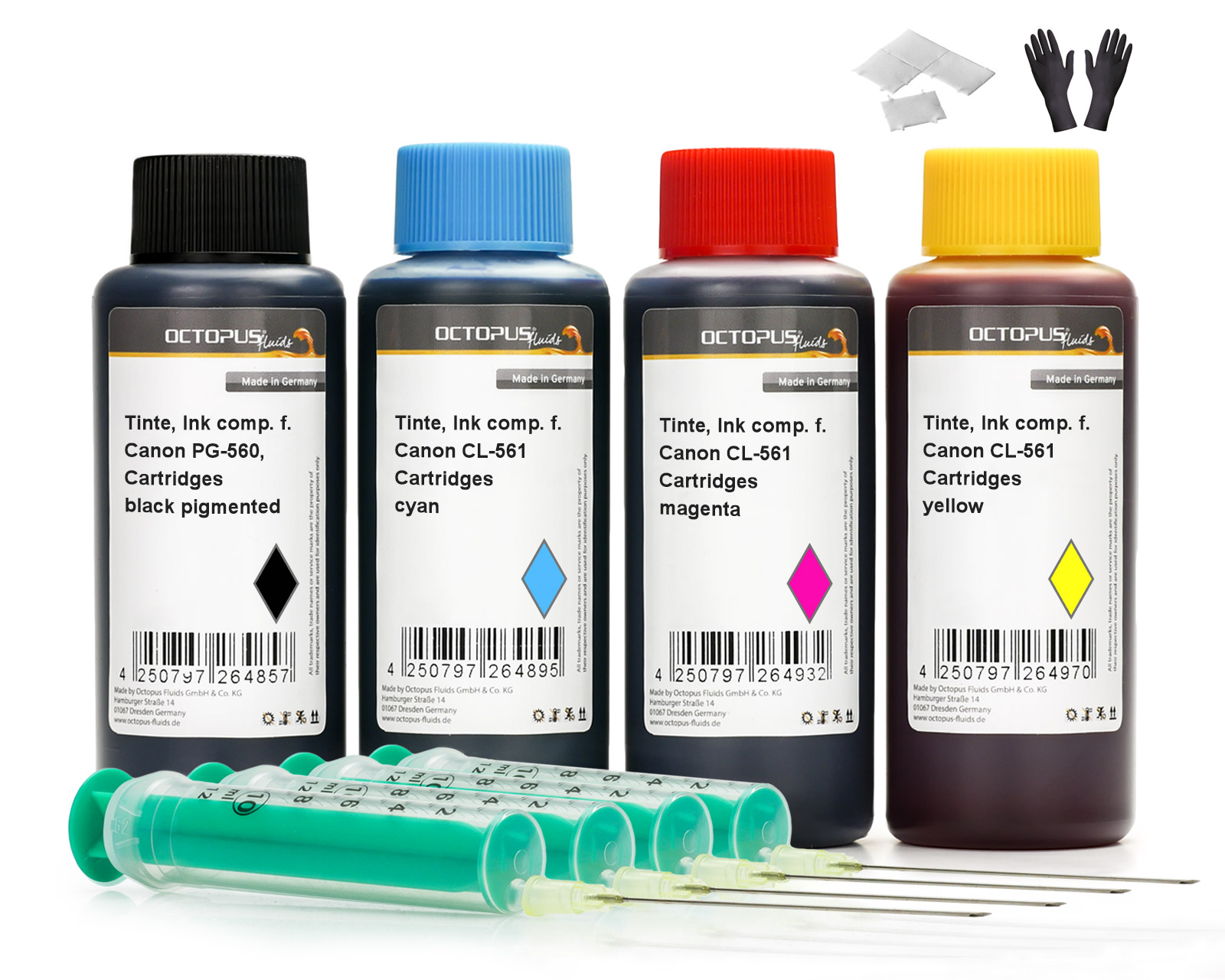 Octopus printer ink set compatible for Canon PG-560, CL-561 ink cartridges, Canon Pixma TS 5300, 7400
Druckertinte für Canon Pixma TS 5300, TS 5350, TS 5350, TS 5351, TS 5352, TS 5353, TS 7400, TS 7450, TS 7450, TS 7451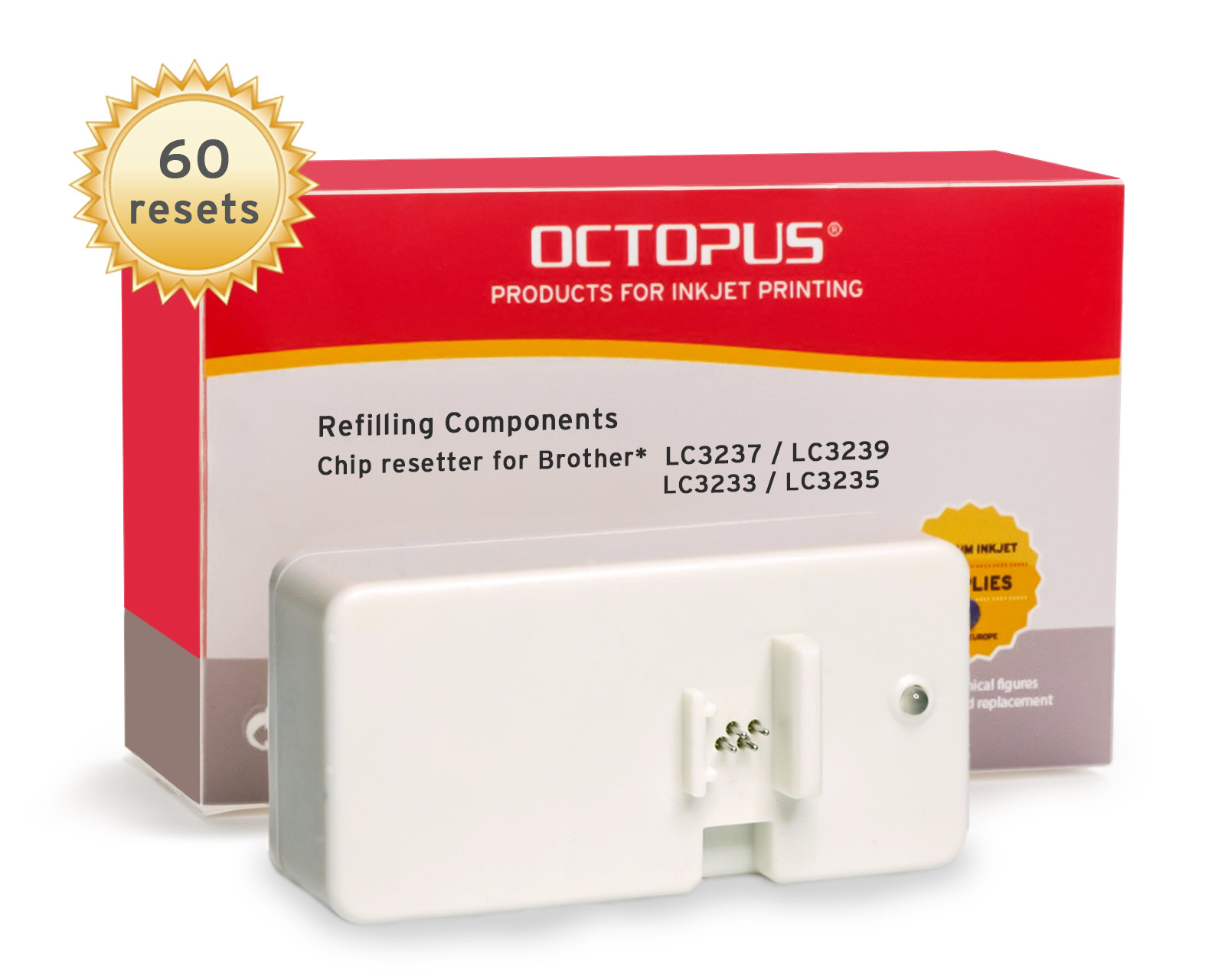 Chipresetter for Brother LC-3237, LC-3239, LC-3233, LC-3235 inkjet cartridges, for 60 Resets
Chip Resetter for resetting Brother LC-3237, LC-3239, LC-3233, LC-3235 und Brother DCP-J 1100, HL-J 6000, HL-J 6100, MFC-J 1300, J 5945, J 6945, J 6947 cartridges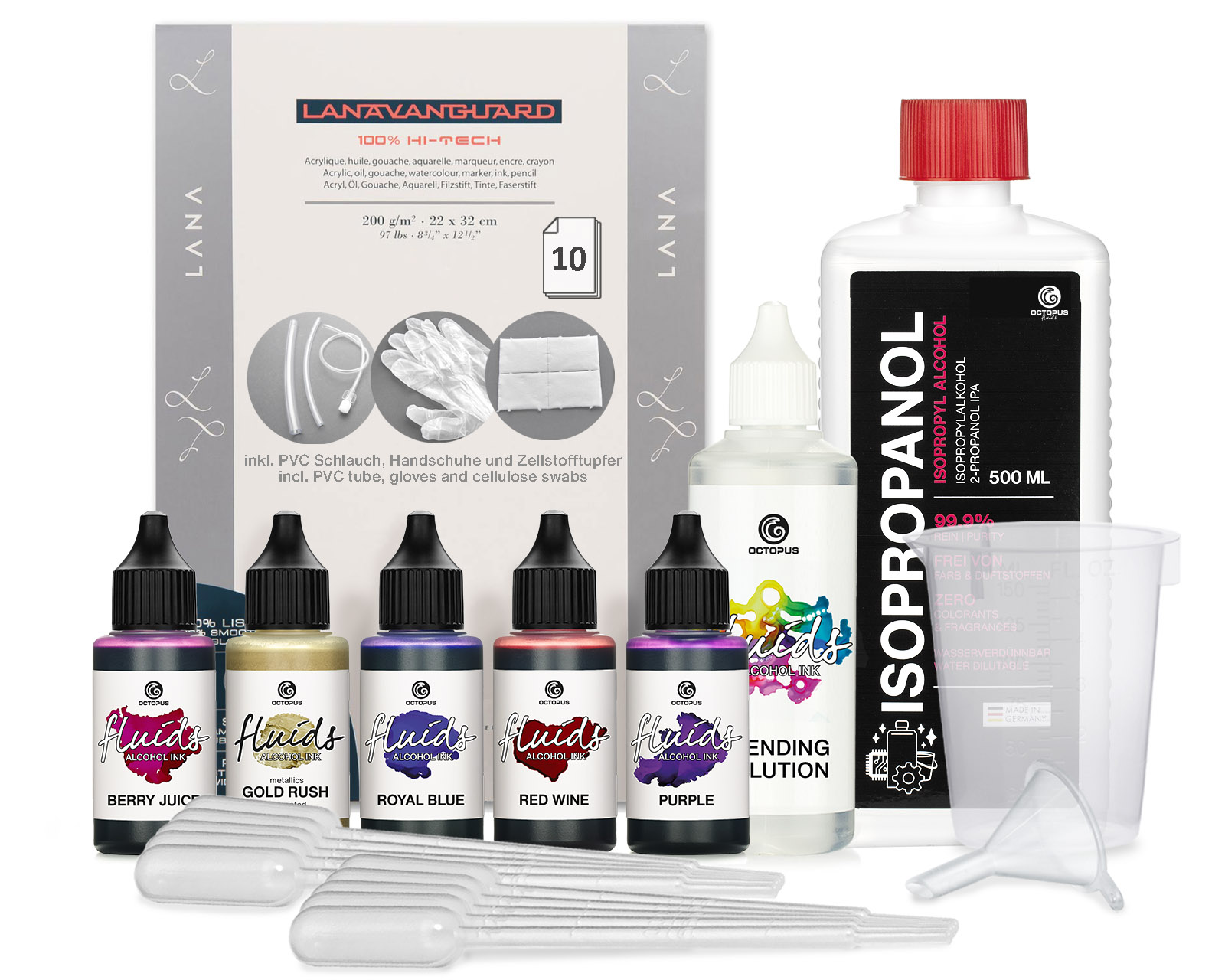 Octopus Fluids Alcohol Ink Complete Kit GOLDEN EVE with Blending Solution, Alcohol Ink Paper and accessoreies for fluid art, 5 x 30 ml
Start now with Alcohol Ink painting with the complete set Octopus Fluids alcohol inks from Germany. 5 colours Alcohol Ink, Blending Solution and all accessories in a set.