OCP Tinte mit bestem Intercolor Bleeding
Mit Intercolor Bleeding bezeichnen wir das Verlaufen von farbigen Tinten untereinander, nach dem sie auf das Papier gebracht wurden.
Vor diesem Problem stehen alle Tintenhersteller wie auch Octopus oder OCP bei der Entwicklung Ihrer Tinte.
Wenn beispielsweise schwarze und gelbe Tinte direkt nebeneinander gedruckt werden, liegen die noch feuchten Flüssigkeiten aneinander an. Dass es in diesem Moment zu Vermischungen kommen wird, ist verständlich. Bei den meisten Tinten, insbesondere Universal Tinte, ist dieser Effekt mit bloßem Auge sichtbar. Das verschlechtert das Druckbild spürbar. Scharfe Konturen zwischen unterschiedlichen Farbbereichen wirken eher blass. Kontraste werden optisch abgemildert.
Nur wenigen Tintenherstellern kompatibler Tinten gelingt es, diese so zu entwickeln, dass dieser Prozess "Intercolor Bleeding" nur noch mit Meßgeräten nachgewiesen werden kann. Die zwei in Deutschland ansässigen Tintenhersteller sind die Firma Octopus Fluids aus Dresden und OCP aus Hattingen. Zugegebenermaßen haben wir in diesem Punkt bei beiden Herstellern ein sehr hohes Qualitätsmaß feststellen können. Beide Tintenhersteller schaffen es in den meisten Fällen locker an die Originaltinten heran.
Bei einigen Tinten schafft es OCP Tinte sogar, das Ergebnis des Originals zu übertreffen. Deshalb sind wir stolz, beide Tinten in unserem Sortiment zu haben.
Auf dem Markt für sogenannte Fremd-Tinte ist OCP Tinte sehr gut aufgestellt. Sowohl bei den Ergebnissen von Tintentests einschlägig bekannter Unternehmen wie Stiftung Warentest als auch bei privaten Nutzern ist OCP Tinte hoch angesehen.
In Internet-Foren ist immer wieder zu verfolgen, dass OCP gegenüber anderen Herstellern durchaus zu empfehlen ist.
Das liegt unter anderem daran, dass das Unternehmen stets die Weiterentwicklung des Marktes fest im Blick hat.
Um die Qualität zu sichern, wird die OCP Tinte mit einem ähnlichen Entwicklungs- und Prüfaufwand hergestellt wie bei Herstellern von Original Tinte.
Bei professionellen Refillern wie Cartridgeworld gehört OCP Tinte längst zum Standard.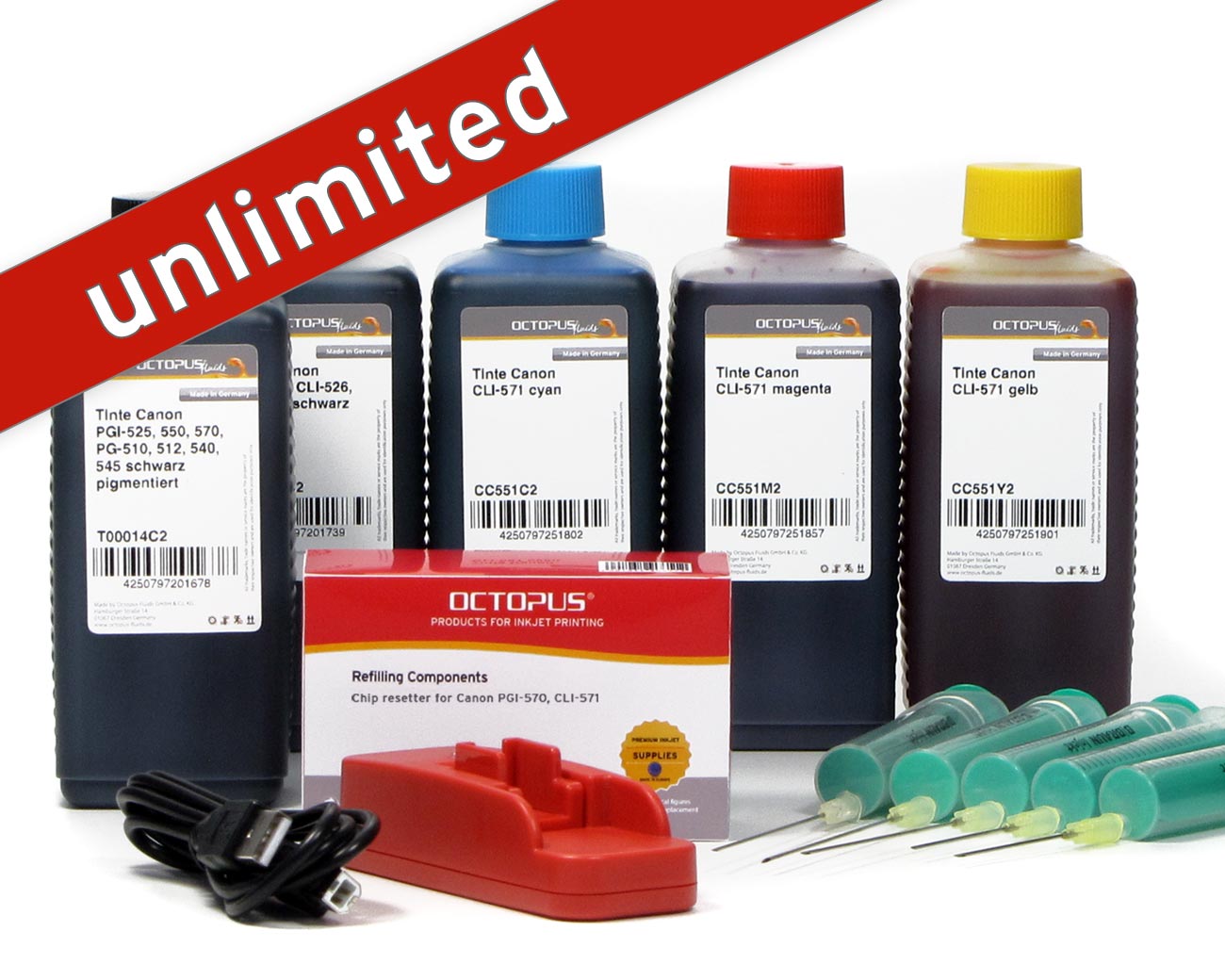 Set with chip resetter for Canon PGI-570, CLI-571 inkjet cartridges and 5x refill ink
Der Canon Chipresetter für PGI-570 und CLI-571 mit Tinte für Pixma MG 5700, MG 6800 und TS 5000, TS6000 Drucker
Chipresetter for Canon PGI-550, CLI-551 inkjet cartridges with 5x refill ink
Der Canon Chipresetter für PGI-550 und CLI-551 mit Tinte für Pixma IP, IX, MG und MX Drucker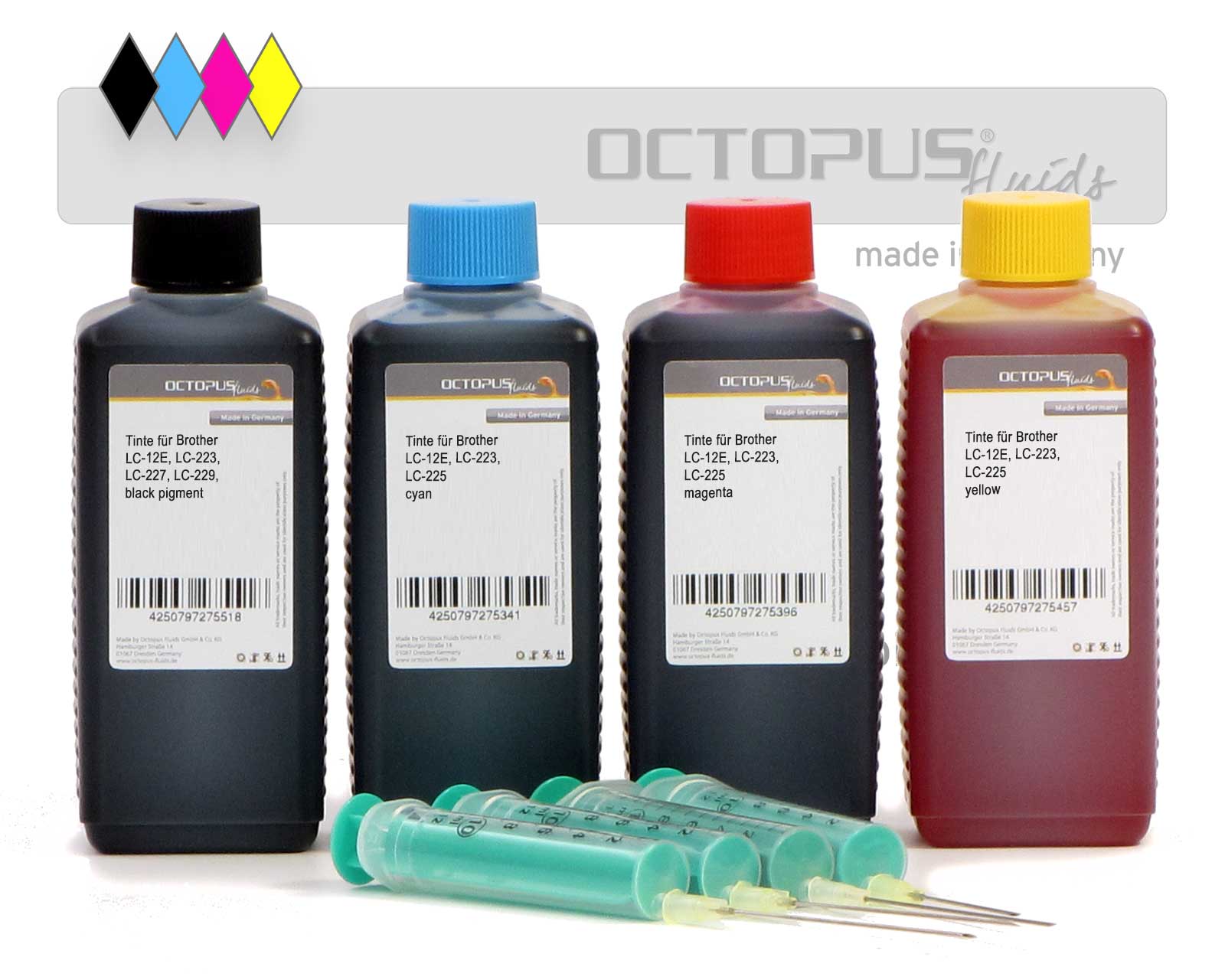 Ink set Brother LC-223, LC-225, LC-227, LC-229, LC-12E
Set comprising four ink colours and refill syringes.
Set of refillable cartridges for Brother LC-227, LC-225 with ink refill kits
Complete kit for Brother LC-227, LC-225, DCP-J 4120, MFC-J 4420, MFC-J 4425, MFC-J 4620, MFC-J 4625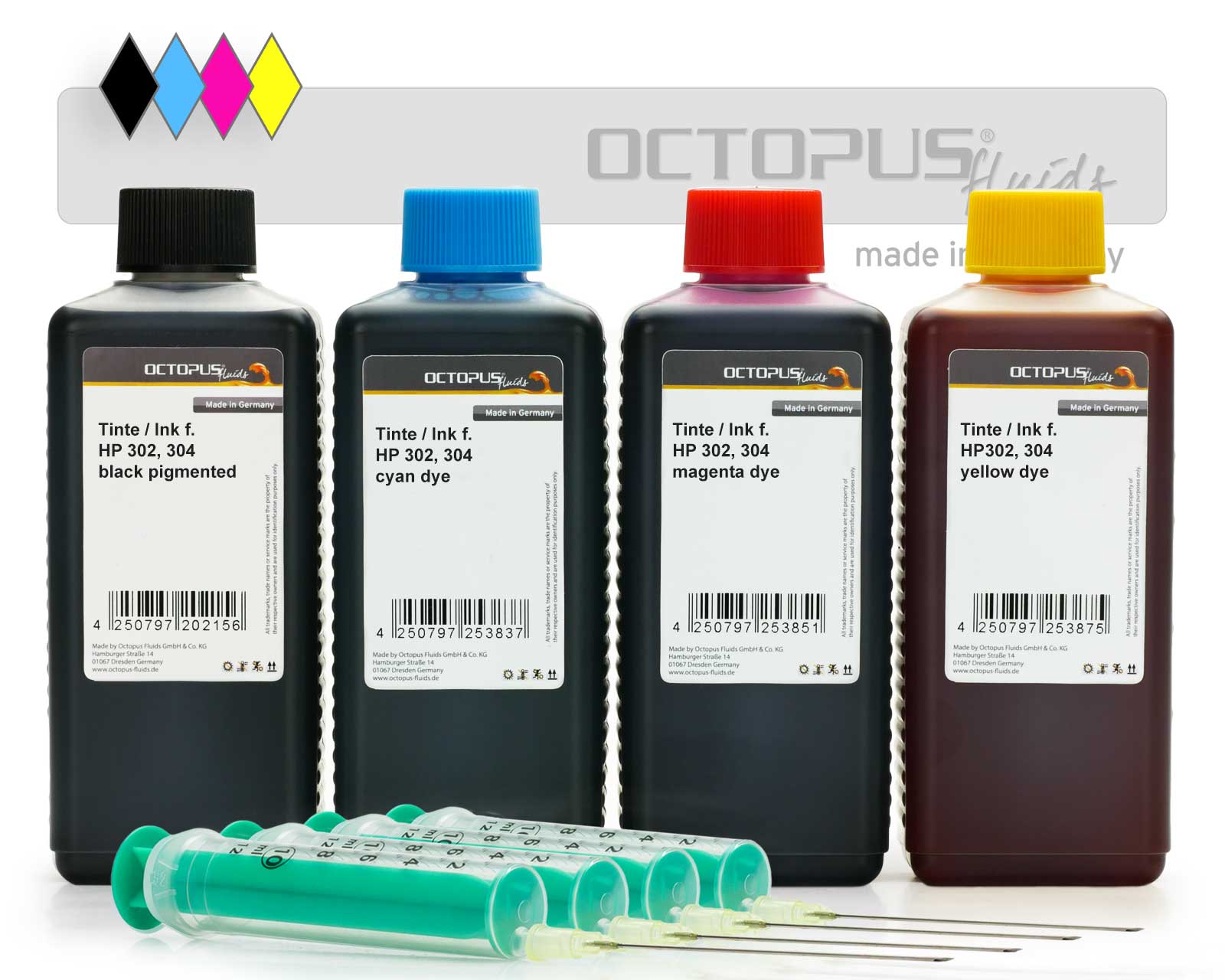 Refill ink kit for HP 302, HP 304 four colours
Druckertinten Komplettset für HP 302, HP 304, F6U68AE, F6U66AE, F6U67AE, F6U65AE, N9K08AE, N9K06AE, N9K07AE, N9K05AE