Koaleszenz kommt aus dem Lateinischen vom Verb coalescere, zu dt. "verwachsen, zusammenwachsen".
Der Begriff bezeichnet das Zusammenfließen (Verschmelzen) kolloidaler Teilchen, z.B. Tropfen, die ineinanderlaufen.

In der Drucktechnik hat die Tropfen-Tropfen-Koaleszenz vor allem Auswirkungen auf den Farbtintendruck. Nach dem Auftreffen der Tinte auf das Druckerpapier, liegen die Tröpfchen noch wie Perlen auf der Oberfläche. In diesem Zustand neigen Sie dazu, mit anderen Tropfen zusammenzulaufen. Bei gleichen Farbtönen ist das nicht weiter störend. Lediglich an den Rändern des Druckes kann es zum Verlaufen (Bleeding) kommen.
Bei unterschiedlichen Farbtönen wiegt das Problem der Koaleszenz schwerer.
Durch das Verschmelzen der Tropfen verschwimmen die Grenzen zwischen den einzelnen Farbtönen und es kommt zum Intercolor Bleeding. Das hat deutliche Auswirkung auf die Druckqualität.
Dieses Problem lässt sich z.T. lösen, indem man saugfähig beschichtetes Papier verwendet, welches die Tinte so schnell aufsaugt, dass die Tröpfchen keine Gelegenheit haben, zusammen zu laufen.
Eine weitere Möglichkeit besteht darin, die unterschiedlichen Farben um ein paar Sekunden zeitversetzt zu drucken, sodass die zuerst gedruckte Tinte bereits antrocknen kann.
Der Nachteil dabei ist, dass sich die Druckzeit erheblich verlängert. Beim Farbfoliendruck ist diese Methode die einzige Alternative gegen die Koaleszenz.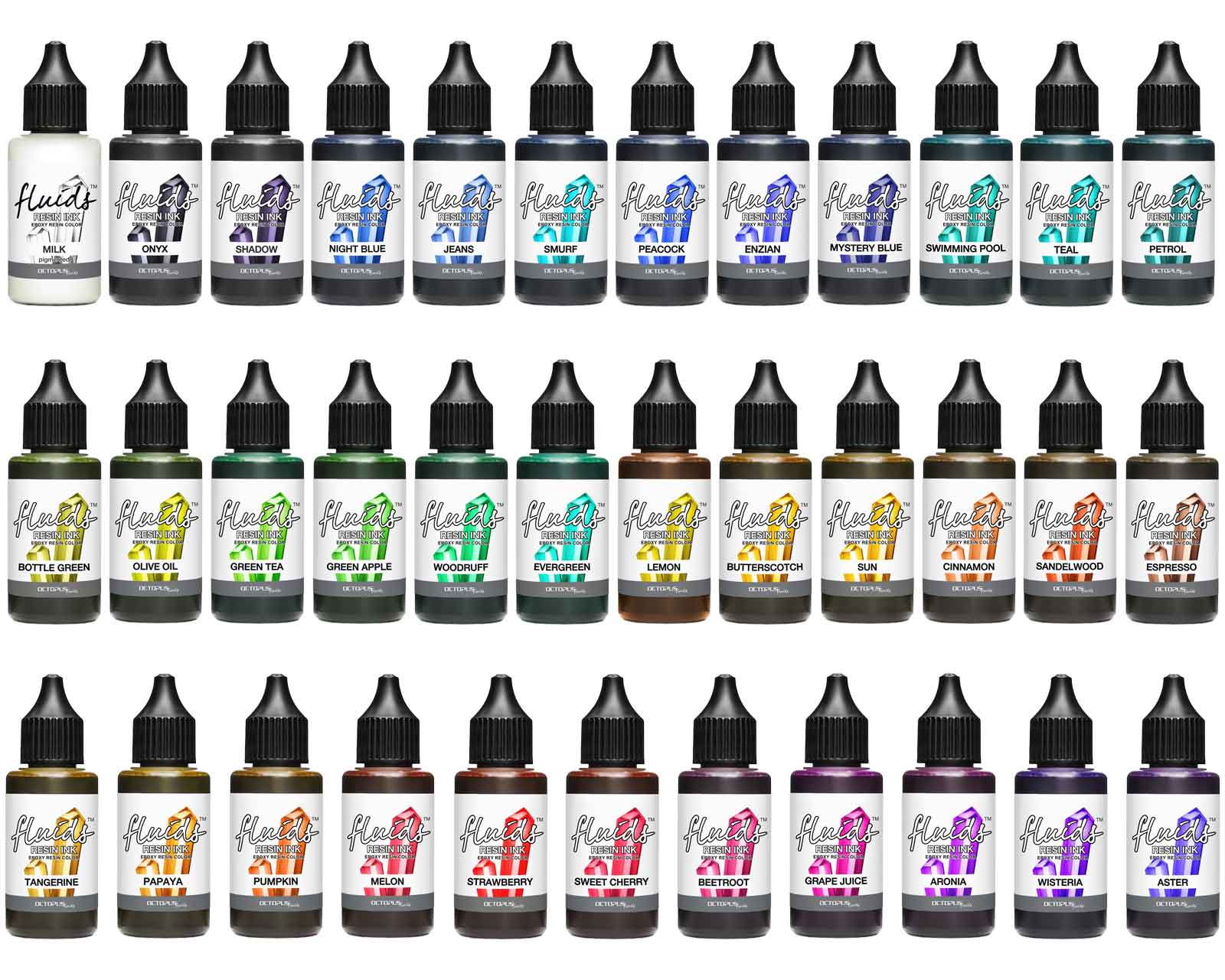 35x 30 ml Octopus Fluids Resin Ink Set, Alcohol Ink for Epoxy Resin and UV Resin
Colour-intensive alcohol ink for colouring epoxy resin and UV resin. Colour-faithful and without brown tint. 35 radiant epoxy resin colours in an economy set.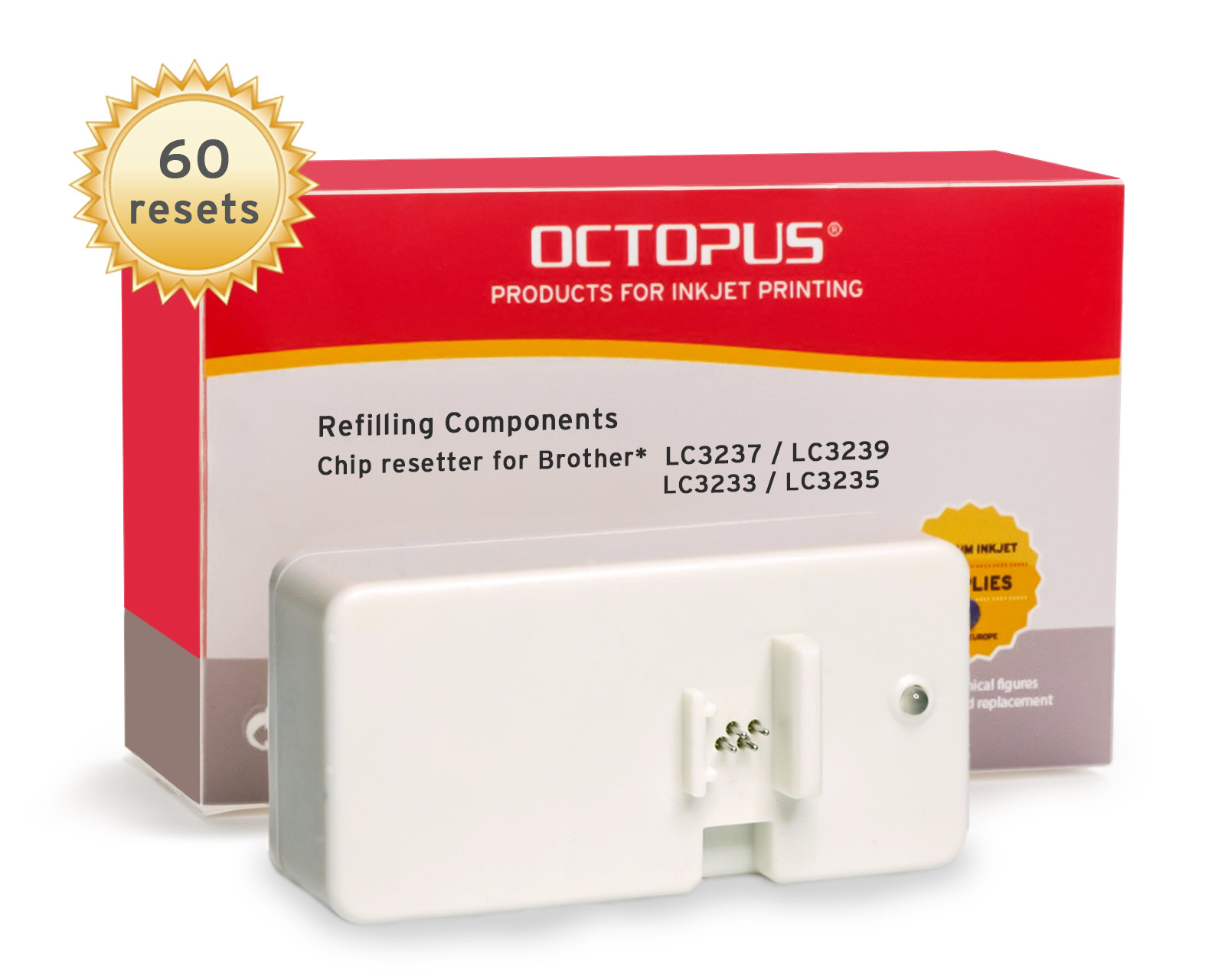 Chipresetter for Brother LC-3237, LC-3239, LC-3233, LC-3235 inkjet cartridges, for 60 Resets
Chip Resetter for resetting Brother LC-3237, LC-3239, LC-3233, LC-3235 und Brother DCP-J 1100, HL-J 6000, HL-J 6100, MFC-J 1300, J 5945, J 6945, J 6947 cartridges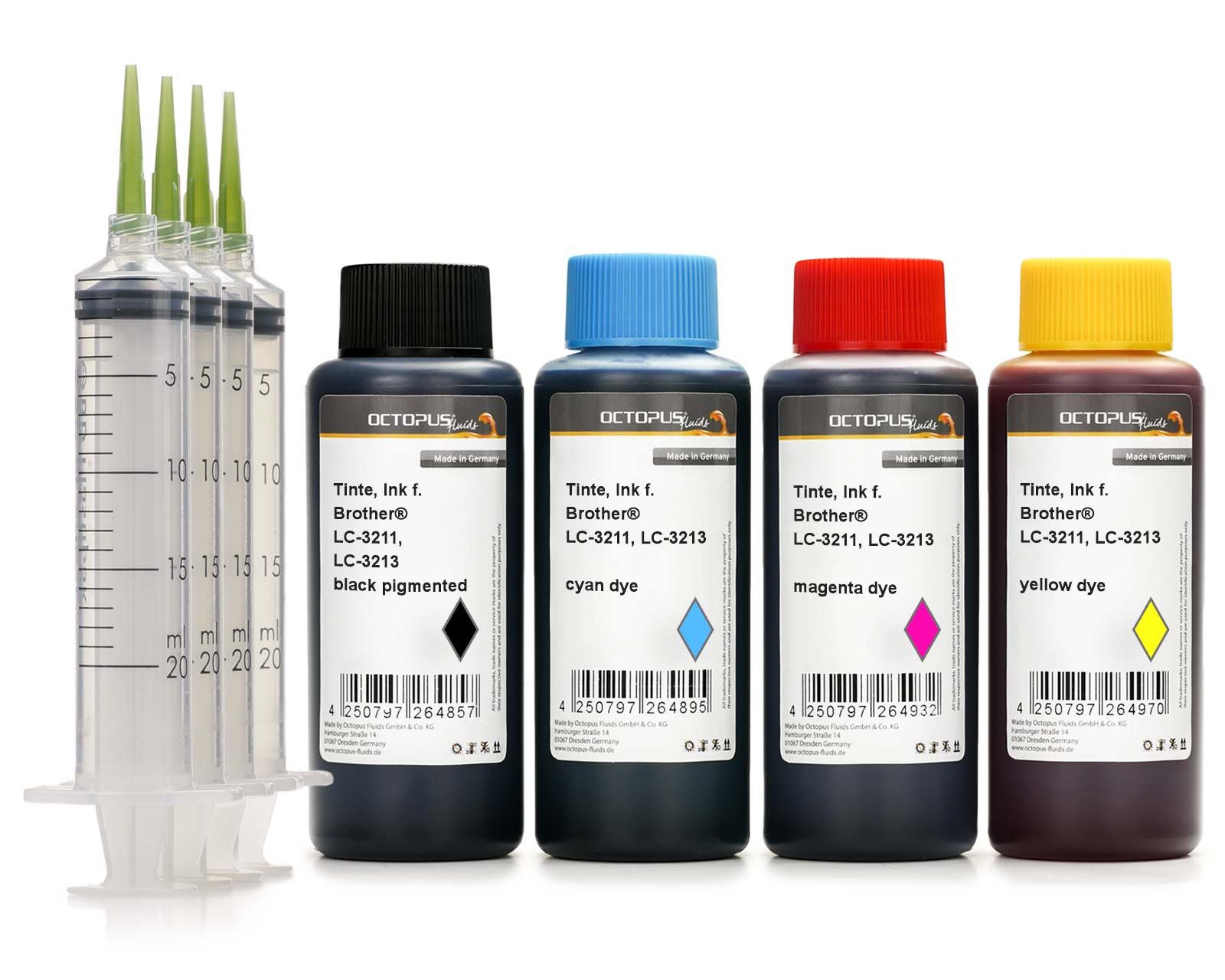 Refill Ink set for Brother LC-3211, LC-3213 cartridges, CMYK
Set for Brother LC-3211, LC-3213, Brother DCP-J 572, DCP-J 770, DCP-J 772, DCP-J 774, MFC-J 490, MFC-J 491, MFC-J 497, MFC-J 890, MFC-J 895 a.o.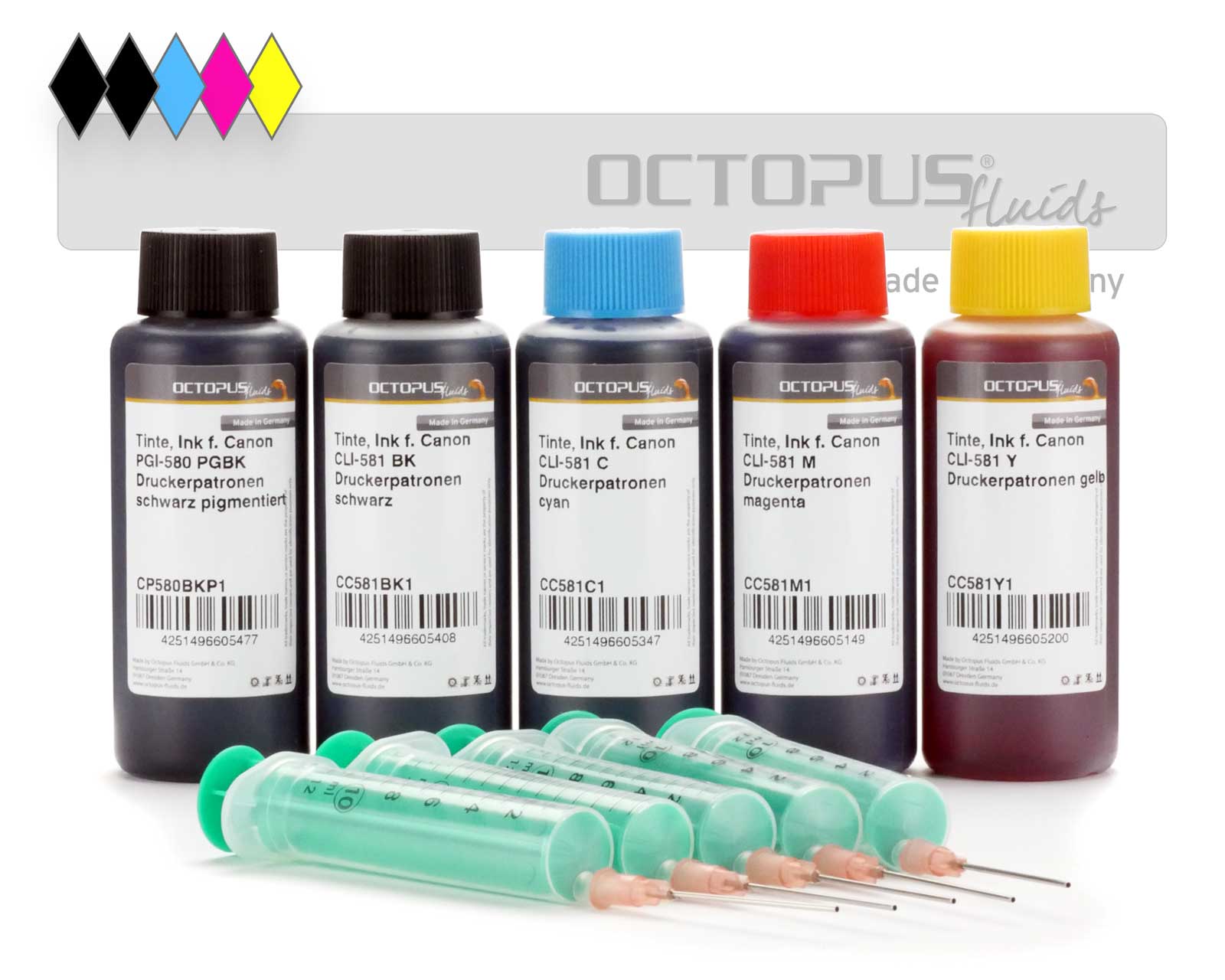 Refill ink kit for Canon PGI-580 PGI-280, CLI-581, CLI-281 inkjet cartridges
Original Printer Cartridge Lexmark 34 xl black.
Refill ink kit for Epson 33, Expression Premium XP-530, XP-630, XP-830 CMYK
Refill inks specifically for Epson 33, Epson Expression Premium XP-530, XP-540, XP-630, XP-635, XP-640, XP-645, XP-830, XP-900, XP-7100 printers. Set comprising 5 ink colours and refill syringes.