Das Druckwerk Lexmark OfficeEdge Pro 4000 arbeitet mit Lexmark 200 XLA Patronen
Die Lexmark 200 XLA ist eine Druckerpatrone mit großem Volumen. Aus diesem Anlass hat Sie in ihrer Bezeichnung auch das XL. Das "A" in "200 XLA" steht für "Befüllbar". Im Gegensatz zu den im Drucker beim Kauf vorhandenen Lexmark 210 Patronen, lassen diese sich befüllen, während die 210 und 210XL Patrone zum Lexmark Return-Programm gehören und deshalb nicht wiederbefüllbar sind. Wenn Sie die Patronen der unten aufgeführten Drucker befüllen möchten, achten Sie also darauf, die Lexmark 200XLA Druckerpatronen zu kaufen. Diese erhalten Sie in unserem Shop. Klicken Sie hierzu einfach auf Ihren Drucker.
35x 30 ml Octopus Fluids Resin Ink Set, Alcohol Ink for Epoxy Resin and UV Resin
Colour-intensive alcohol ink for colouring epoxy resin and UV resin. Colour-faithful and without brown tint. 35 radiant epoxy resin colours in an economy set.
Chipresetter for Brother LC-3237, LC-3239, LC-3233, LC-3235 inkjet cartridges, for 60 Resets
Chip Resetter for resetting Brother LC-3237, LC-3239, LC-3233, LC-3235 und Brother DCP-J 1100, HL-J 6000, HL-J 6100, MFC-J 1300, J 5945, J 6945, J 6947 cartridges
Refill Ink set for Brother LC-3211, LC-3213 cartridges, CMYK
Set for Brother LC-3211, LC-3213, Brother DCP-J 572, DCP-J 770, DCP-J 772, DCP-J 774, MFC-J 490, MFC-J 491, MFC-J 497, MFC-J 890, MFC-J 895 a.o.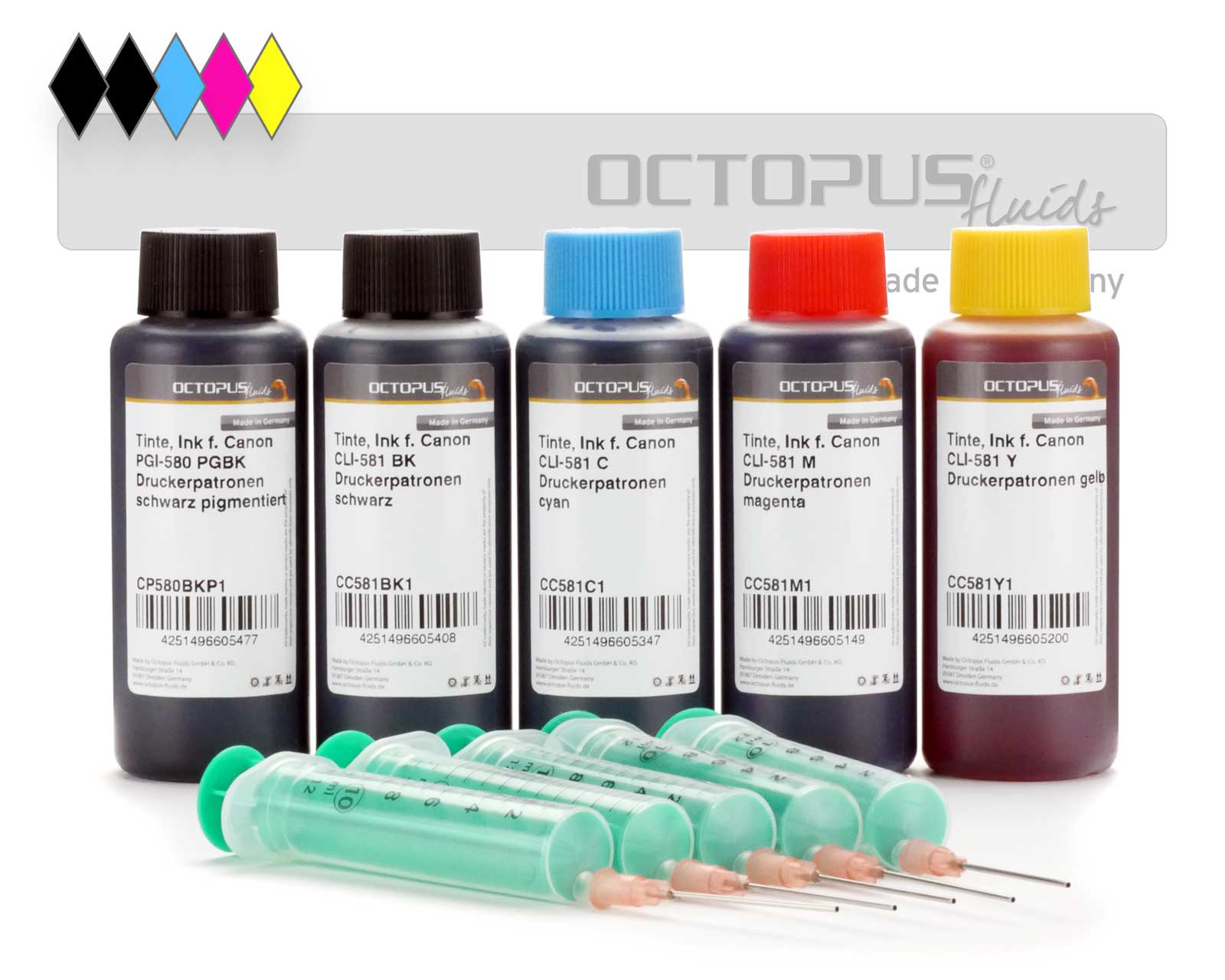 Refill ink kit for Canon PGI-580 PGI-280, CLI-581, CLI-281 inkjet cartridges
Original Printer Cartridge Lexmark 34 xl black.
Refill ink kit for Epson 33, Expression Premium XP-530, XP-630, XP-830 CMYK
Refill inks specifically for Epson 33, Epson Expression Premium XP-530, XP-540, XP-630, XP-635, XP-640, XP-645, XP-830, XP-900, XP-7100 printers. Set comprising 5 ink colours and refill syringes.