Lexmark Pro 200 Series Nachfülltinte
Lexmark Druckerpatronen lassen sich mit etwas Geschick mühelos nachfüllen. Der Erfolg ist wesentlich abhängig von der Qualität der verwendeten Nachfülltinte. Vertrauen Sie deshalb auf Nachfülltinten von Octopus Fluids.
Unsere Nachfülltinte wurde speziell auf den Drucker Lexmark Pro 200 Series entwickelt.Sie unterliegt einem Chargen-Qualitätsmanagement, dessen Ziel perfekte Farbwiedergabe und physikalische bzw. chemische Werte sind, die den speziellen Drucksystemen gerecht werden. Nachfülltinte aus dem Hause Octopus Fluids sind keine Universaltinten.
Lexmark Pro 200 Series Nachfülltinte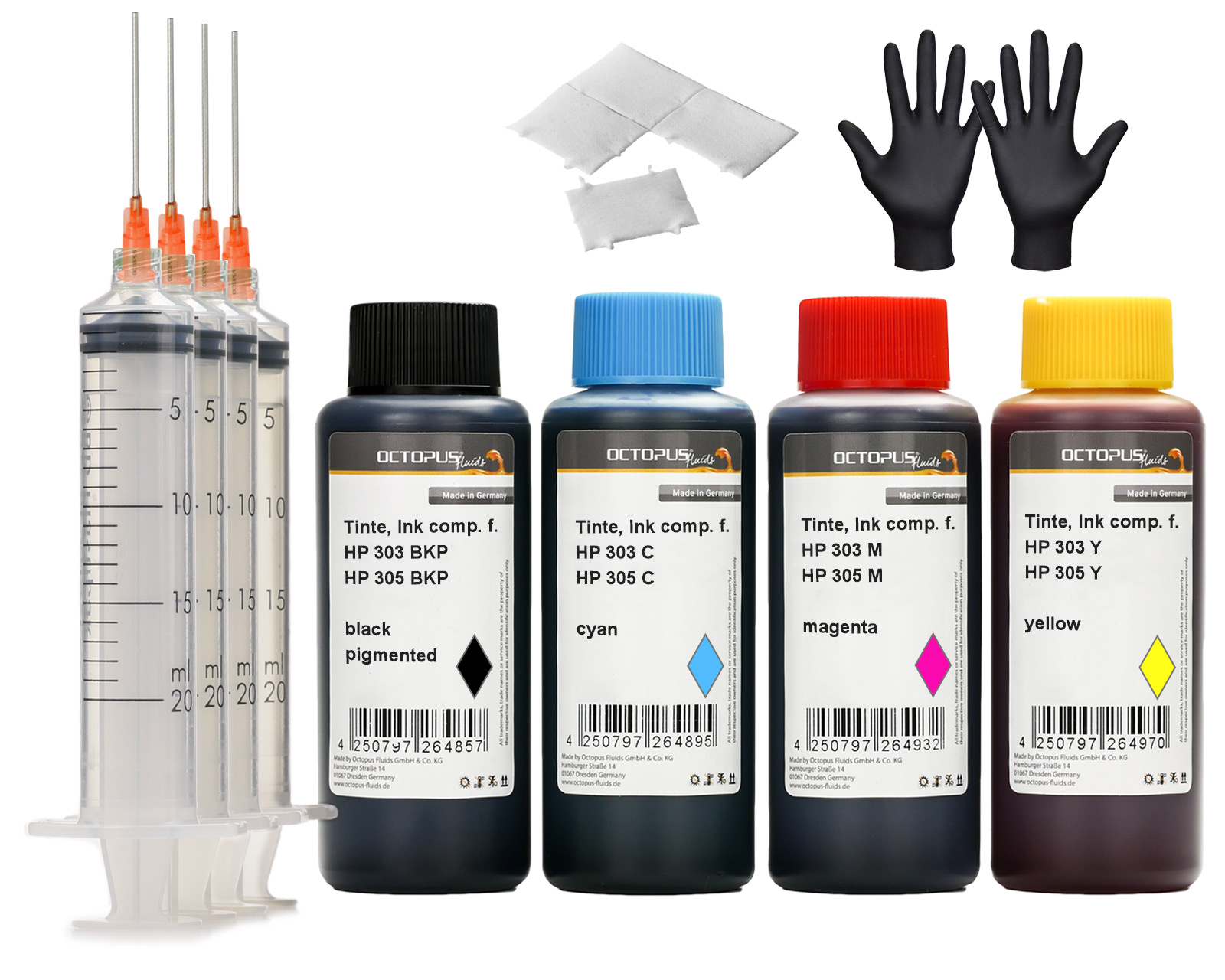 Printer Ink Set for HP 303 and HP 305 Ink cartridges
Printer ink for HP ENVY, Photo 7130, 7134, 6232, 7830, 6230, 6234, 6220, Tango, DeskJet 2700 Series, DeskJet Plus 4100 Series, Envy 6000 Series, Envy Pro 6400 Series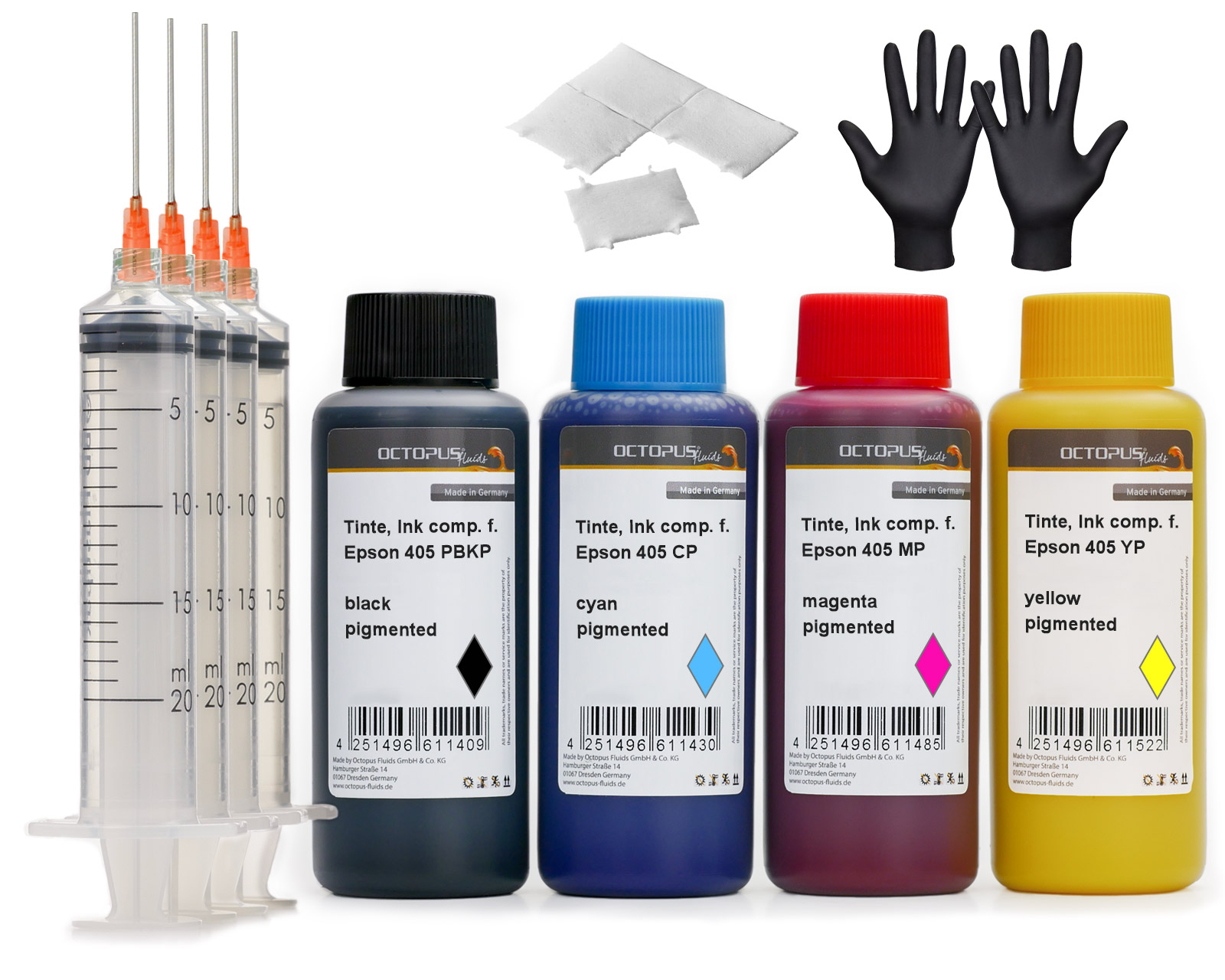 Printer ink set for Epson 405 ink cartridges, WF-3820, WF-4820, WF-7830
Printer ink for Epson WorkForce EC-C 7000, Pro WF-3820, WF-3825, WF-3830, WF-4820, WF-4825, WF-4830, WF-7830, WF-7835, WF-7840, WF-7310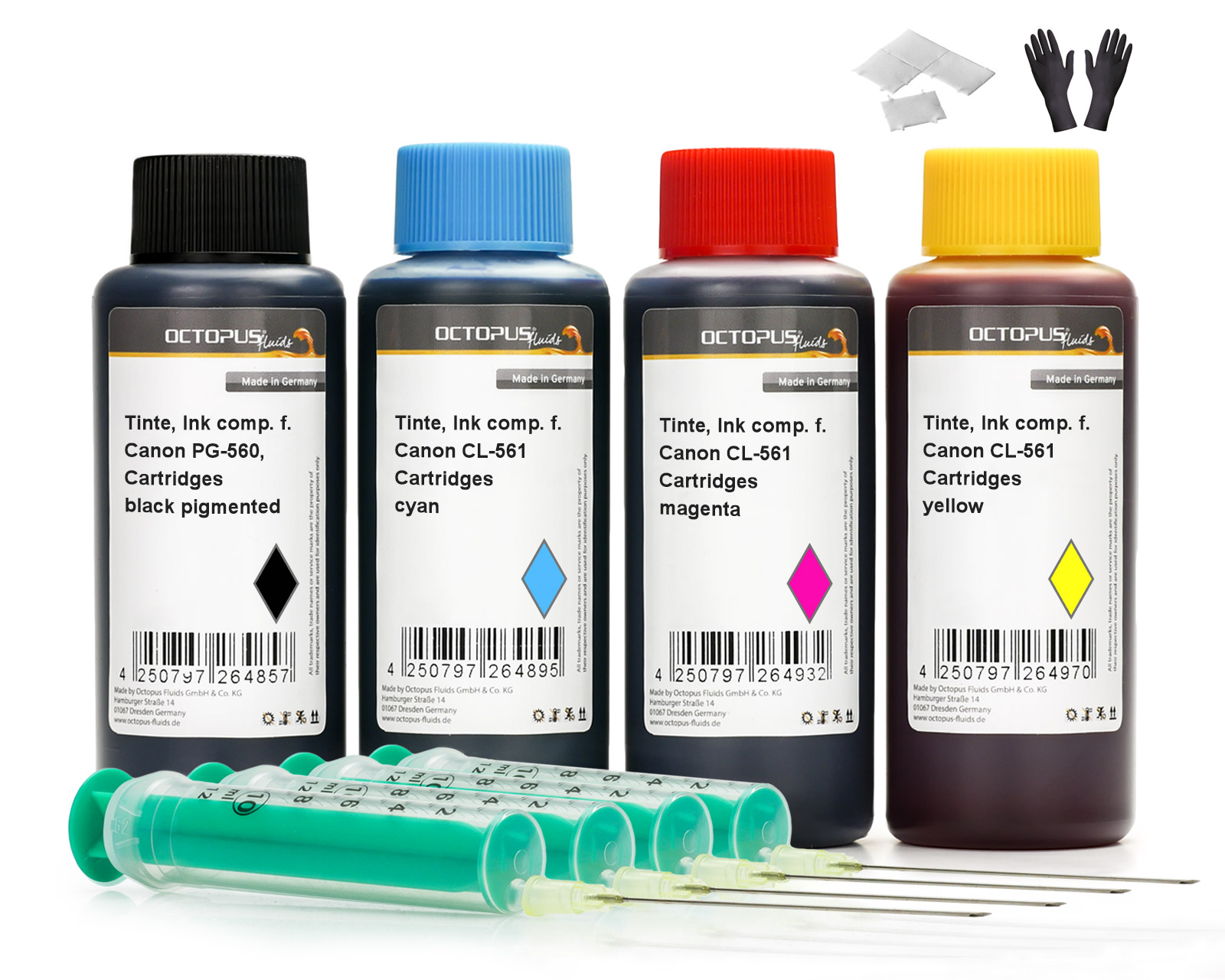 Octopus printer ink set compatible for Canon PG-560, CL-561 ink cartridges, Canon Pixma TS 5300, 7400
Druckertinte für Canon Pixma TS 5300, TS 5350, TS 5350, TS 5351, TS 5352, TS 5353, TS 7400, TS 7450, TS 7450, TS 7451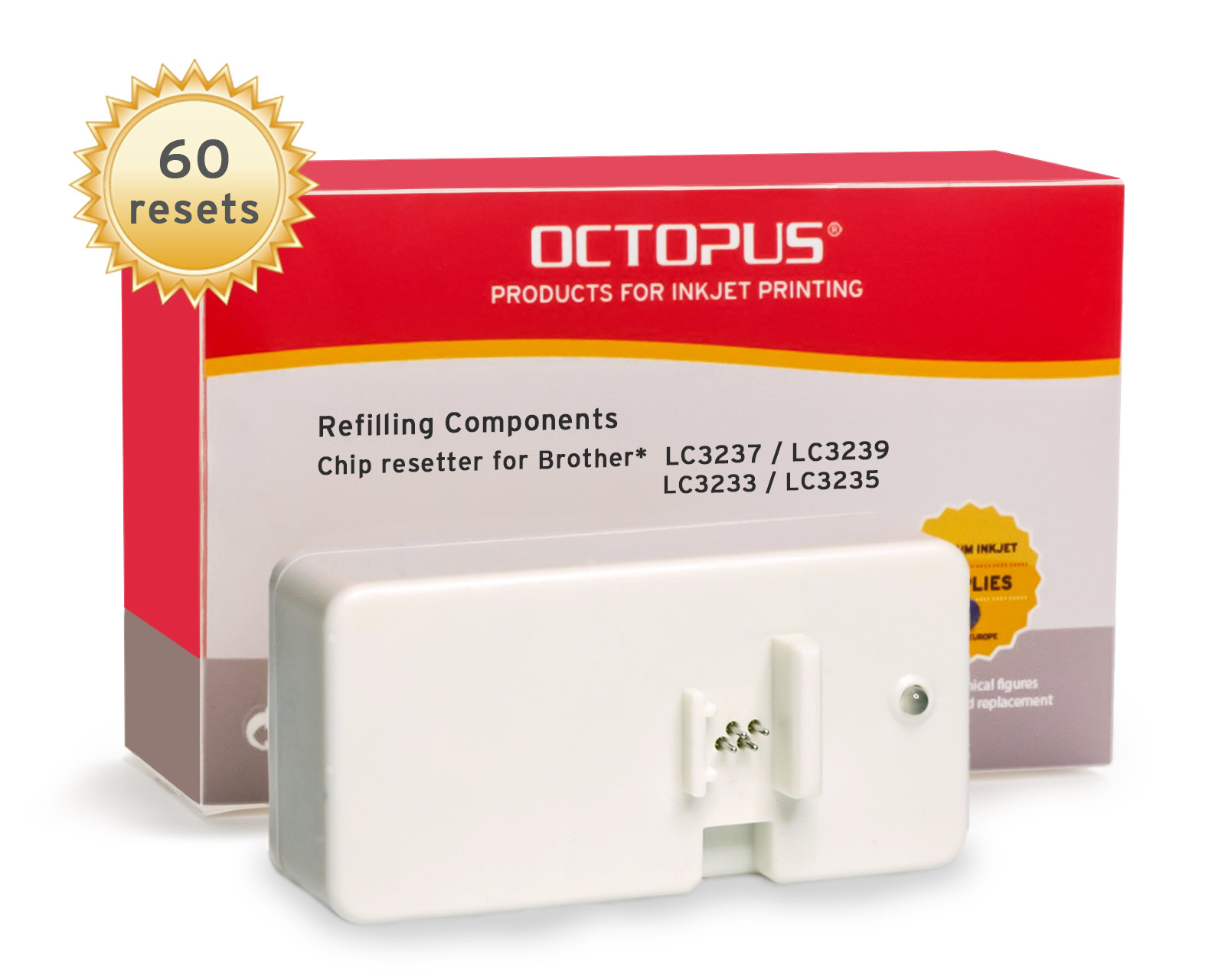 Chipresetter for Brother LC-3237, LC-3239, LC-3233, LC-3235 inkjet cartridges, for 60 Resets
Chip Resetter for resetting Brother LC-3237, LC-3239, LC-3233, LC-3235 und Brother DCP-J 1100, HL-J 6000, HL-J 6100, MFC-J 1300, J 5945, J 6945, J 6947 cartridges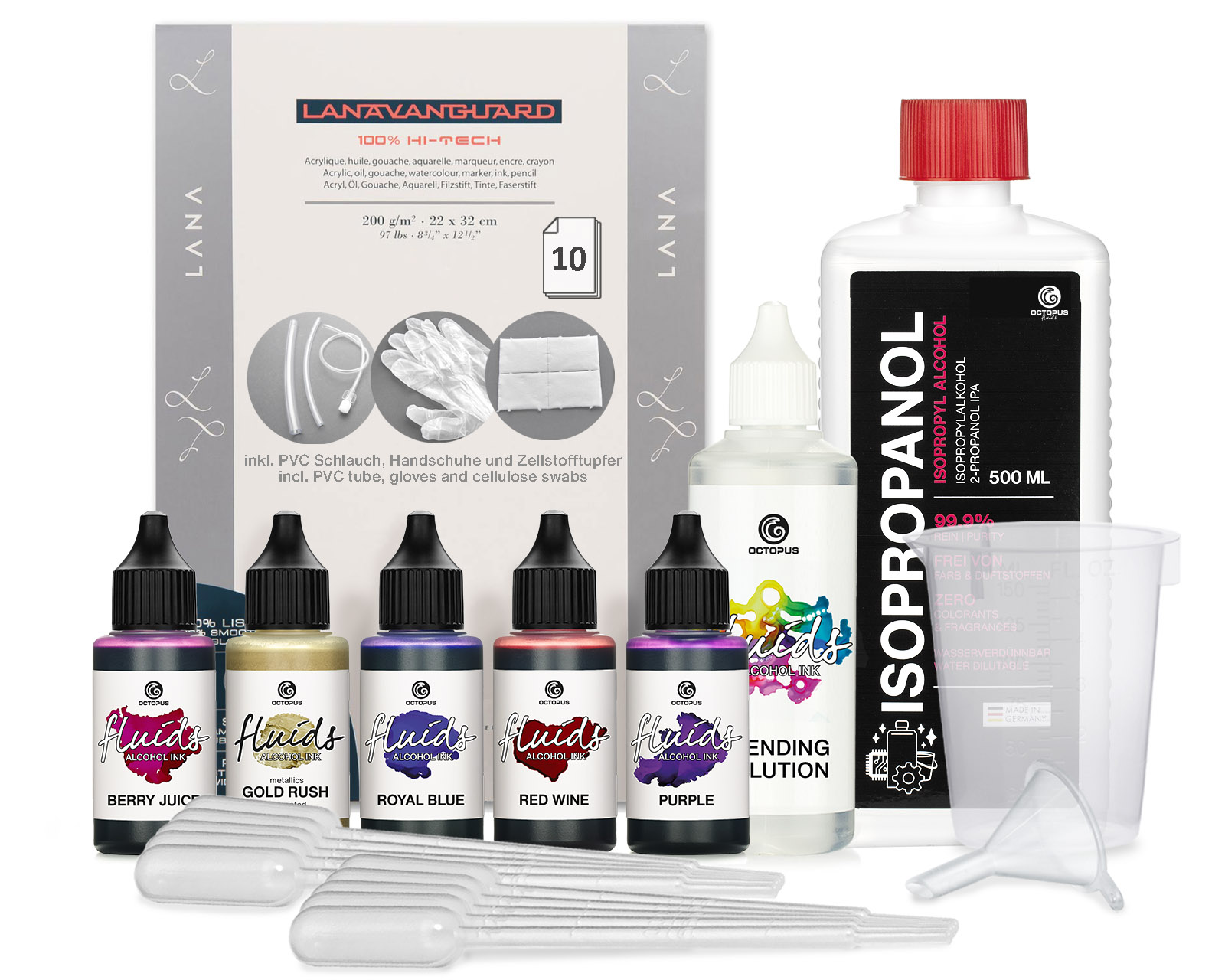 Octopus Fluids Alcohol Ink Complete Kit GOLDEN EVE with Blending Solution, Alcohol Ink Paper and accessoreies for fluid art, 5 x 30 ml
Start now with Alcohol Ink painting with the complete set Octopus Fluids alcohol inks from Germany. 5 colours Alcohol Ink, Blending Solution and all accessories in a set.