Lexmark 200 XLA Tintenpatronen
Die Lexmark 200 XLA ist eine Tintenpatrone mit großem Volumen. Aus diesem Anlass hat Sie in ihrer Bezeichnung auch das XL. Das "A" in "200 XLA" steht für "Befüllbar". Im Gegensatz zu den im Drucker beim Kauf vorhandenen Lexmark 210 Patronen, lassen diese sich befüllen, während die 210 und 210XL Patrone zum Lexmark Return-Programm gehören und deshalb nicht wiederbefüllbar sind. Wenn Sie diese Patronen befüllen möchten, achten Sie also darauf, die Lexmark 200XLA Tintenpatronen zu kaufen. Diese erhalten Sie in unserem Shop.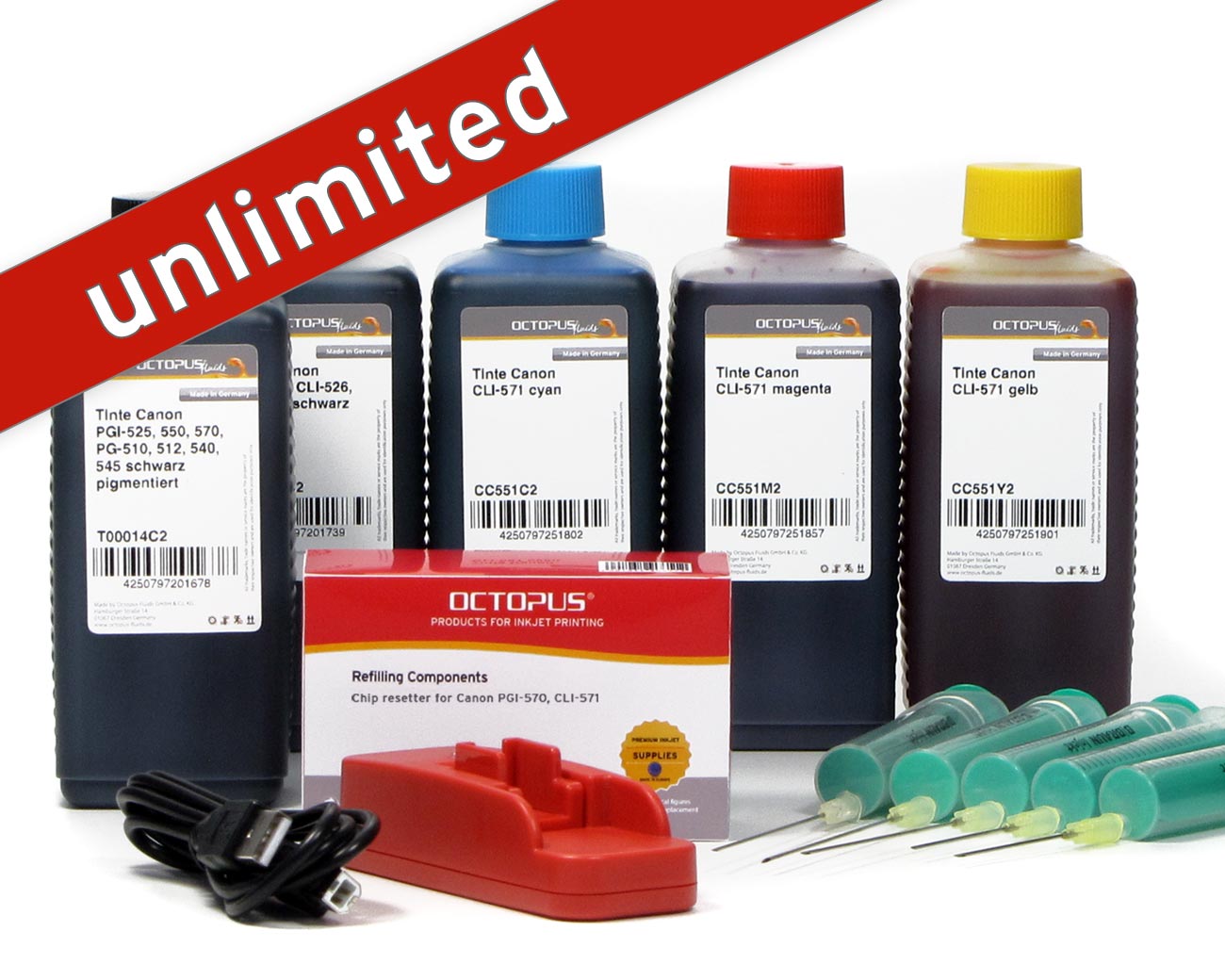 Set with chip resetter for Canon PGI-570, CLI-571 inkjet cartridges and 5x refill ink
Der Canon Chipresetter für PGI-570 und CLI-571 mit Tinte für Pixma MG 5700, MG 6800 und TS 5000, TS6000 Drucker
Chipresetter for Canon PGI-550, CLI-551 inkjet cartridges with 5x refill ink
Der Canon Chipresetter für PGI-550 und CLI-551 mit Tinte für Pixma IP, IX, MG und MX Drucker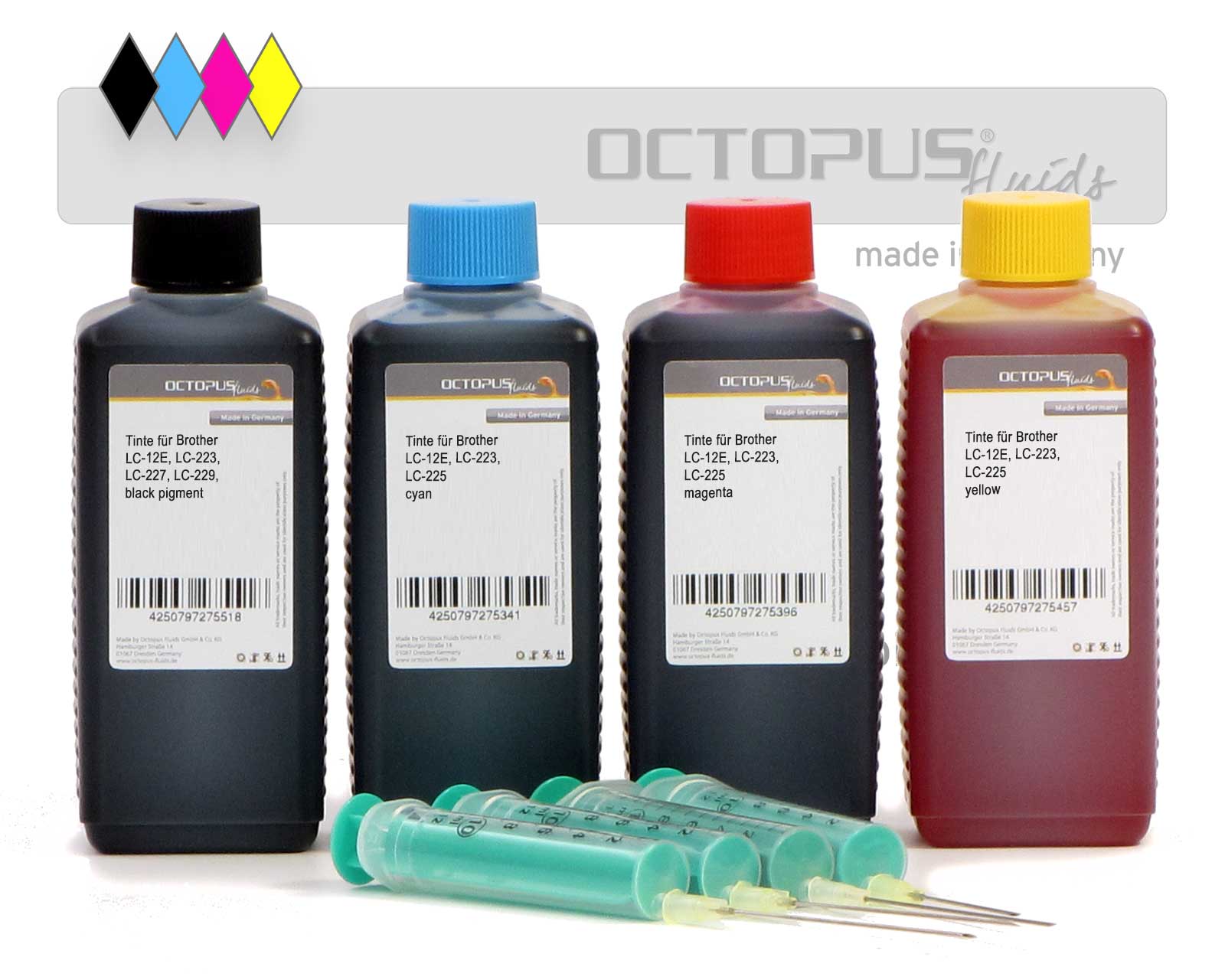 Ink set Brother LC-223, LC-225, LC-227, LC-229, LC-12E
Set comprising four ink colours and refill syringes.
Set of refillable cartridges for Brother LC-227, LC-225 with ink refill kits
Complete kit for Brother LC-227, LC-225, DCP-J 4120, MFC-J 4420, MFC-J 4425, MFC-J 4620, MFC-J 4625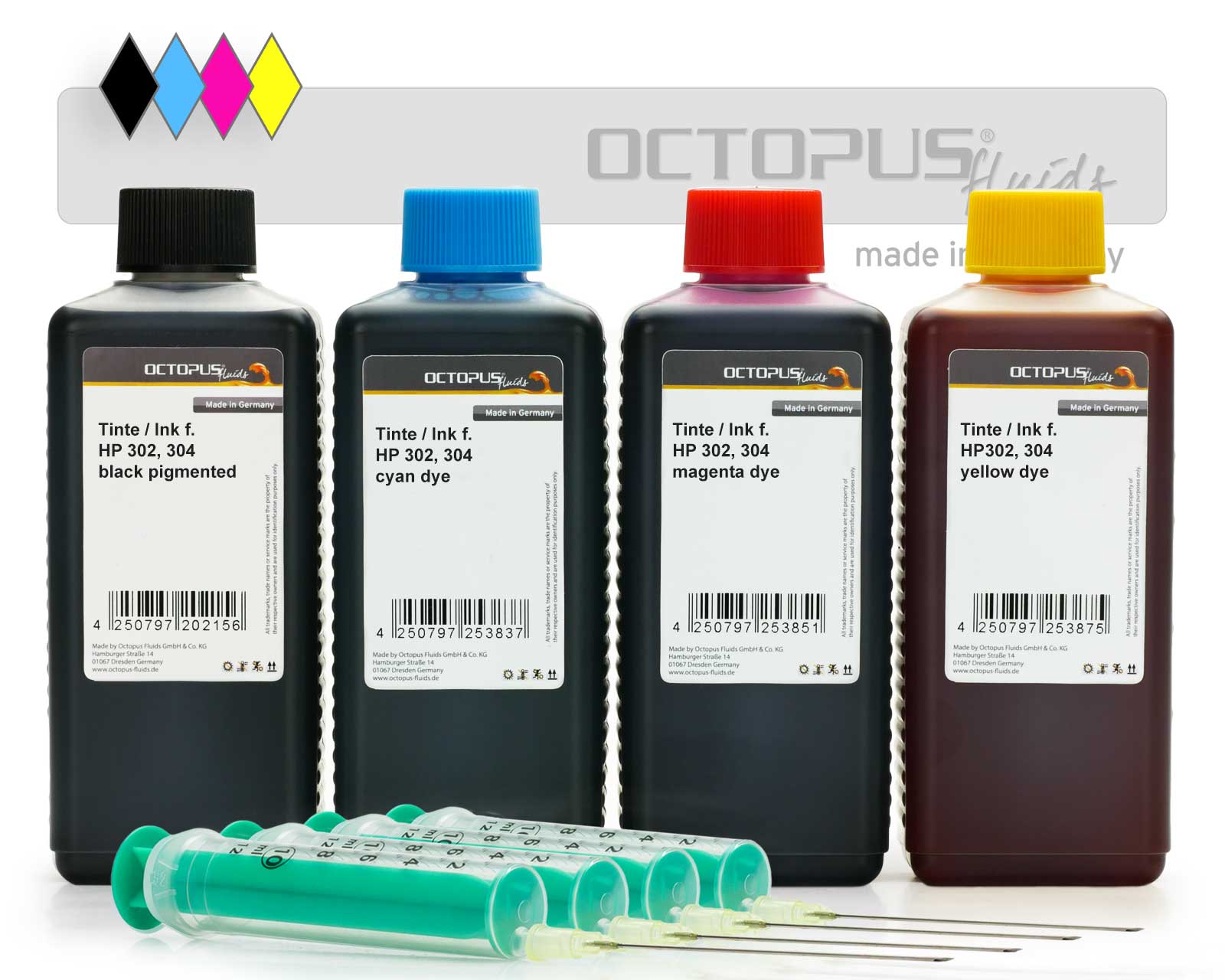 Refill ink kit for HP 302, HP 304 four colours
Druckertinten Komplettset für HP 302, HP 304, F6U68AE, F6U66AE, F6U67AE, F6U65AE, N9K08AE, N9K06AE, N9K07AE, N9K05AE