Als Metamerie bezeichnet man den Effekt, dass zwei Farben eines Druckerzeugnisses unter verschiedenen Lichtverhältnissen entweder gleich oder unterschiedlich aussehen können.
Das bedeutet z.B., dass ein Druckerzeugnis unter Tageslicht andere Farbwahrnehmungen hervorruft als unter Neon-Licht.

Die Ursache dafür sind die Rezeptoren im menschlichen Auge. Der Farbreiz führt hier zur sogenannten Farbvalenz, welche zusammen mit anderen Einflüssen (insbesondere der Farbstimmung) zur Farbempfindung des Menschen führt. Sind diese Einflüsse unterschiedlich, erscheinen auch die Farben in unterschiedlichen Tönen.

Als Beispiel ist zum Beispiel die Erscheinung von einem weißen T-Shirts unter Schwarzlicht zu nennen.Während es bei Tageslicht normal weiß erscheint, ist es unter Schwarzlicht blau.

Die Metamerie ist auch abhängig von der Art und Beschaffenheit der verwendeten Pigmente. So neigen bspw. komplizierte Farbmischungen (etwa mit Komplementärfarben) neigen eher zu Metamerie als simple Abtönungen.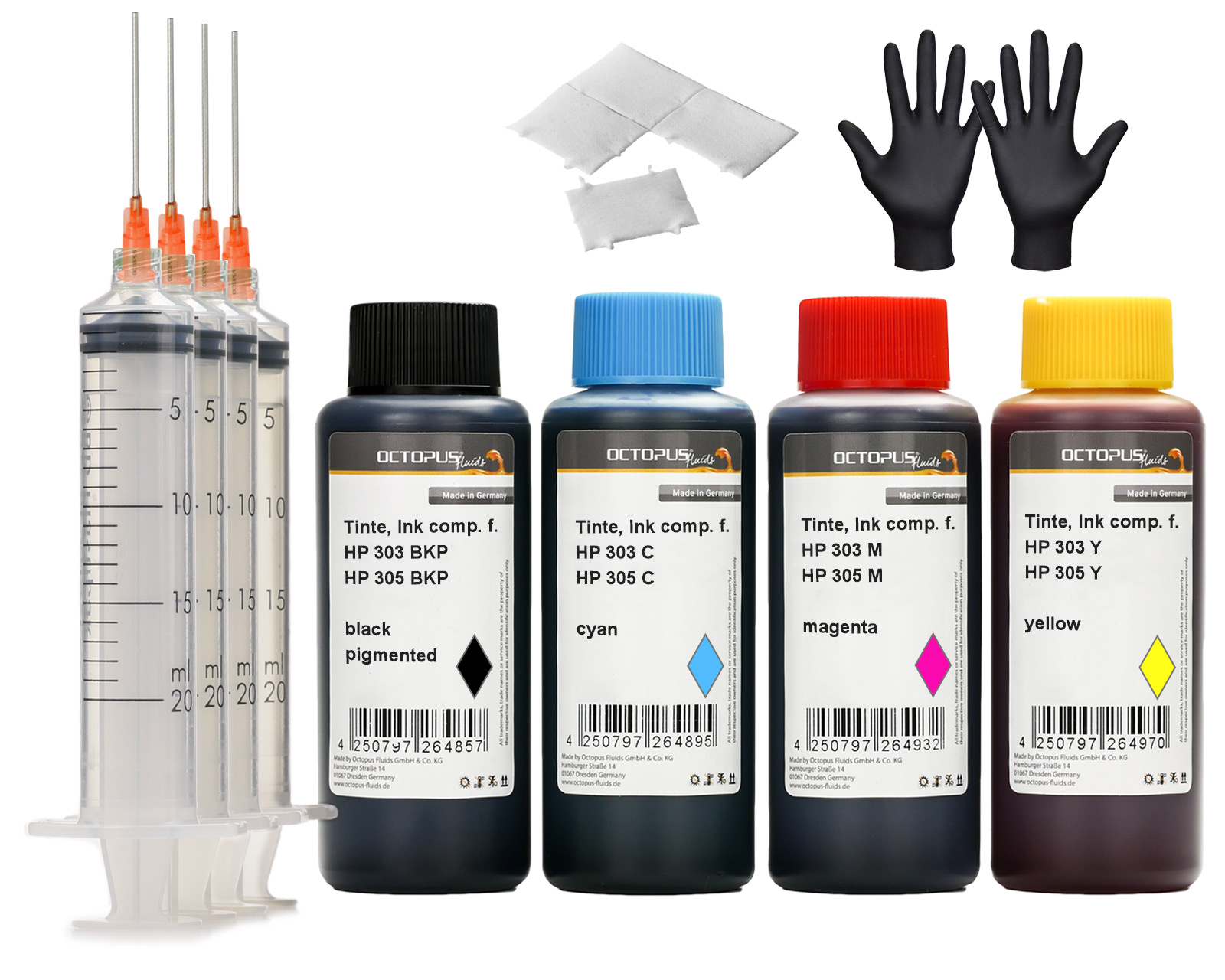 Printer Ink Set for HP 303 and HP 305 Ink cartridges
Printer ink for HP ENVY, Photo 7130, 7134, 6232, 7830, 6230, 6234, 6220, Tango, DeskJet 2700 Series, DeskJet Plus 4100 Series, Envy 6000 Series, Envy Pro 6400 Series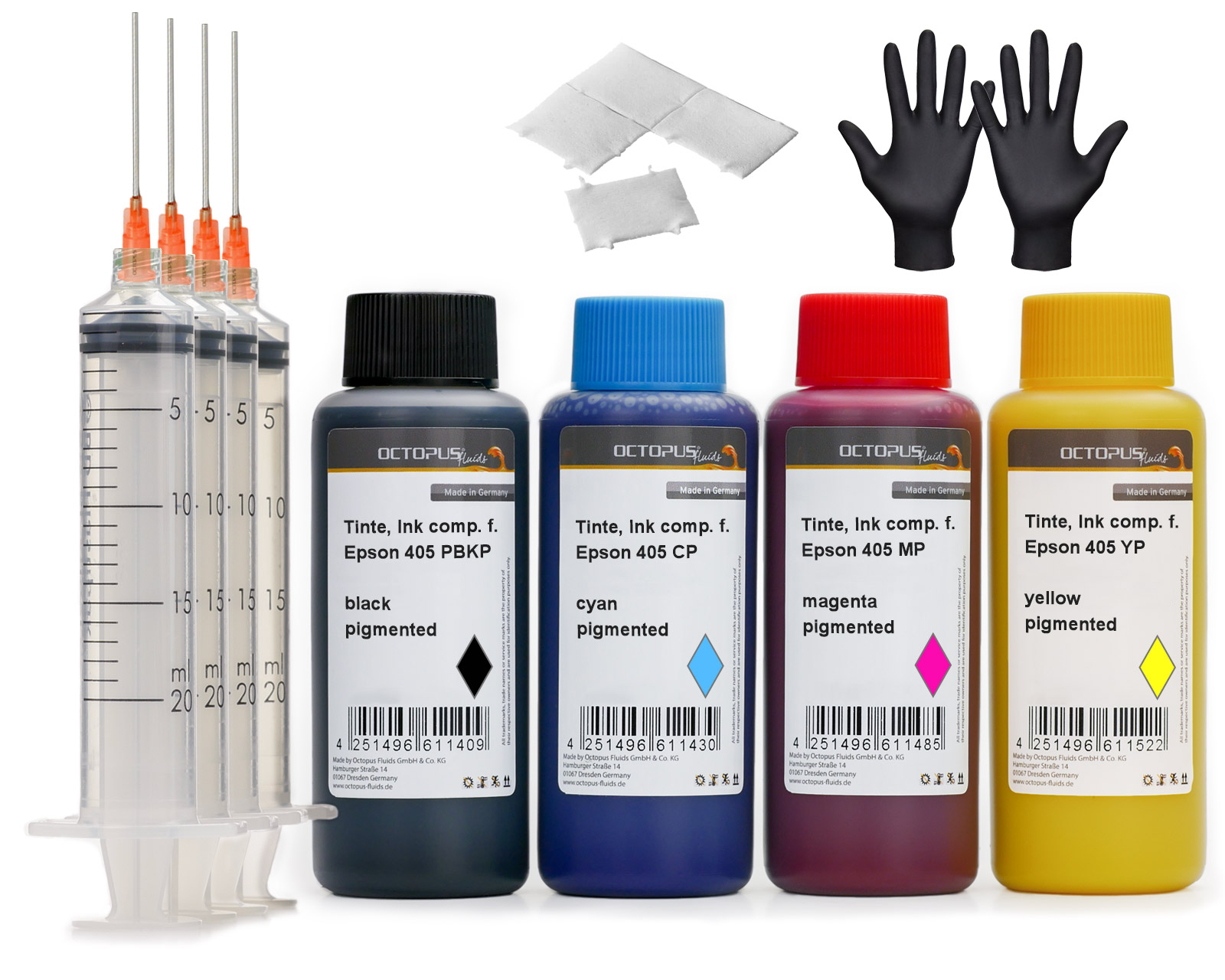 Printer ink set for Epson 405 ink cartridges, WF-3820, WF-4820, WF-7830
Printer ink for Epson WorkForce EC-C 7000, Pro WF-3820, WF-3825, WF-3830, WF-4820, WF-4825, WF-4830, WF-7830, WF-7835, WF-7840, WF-7310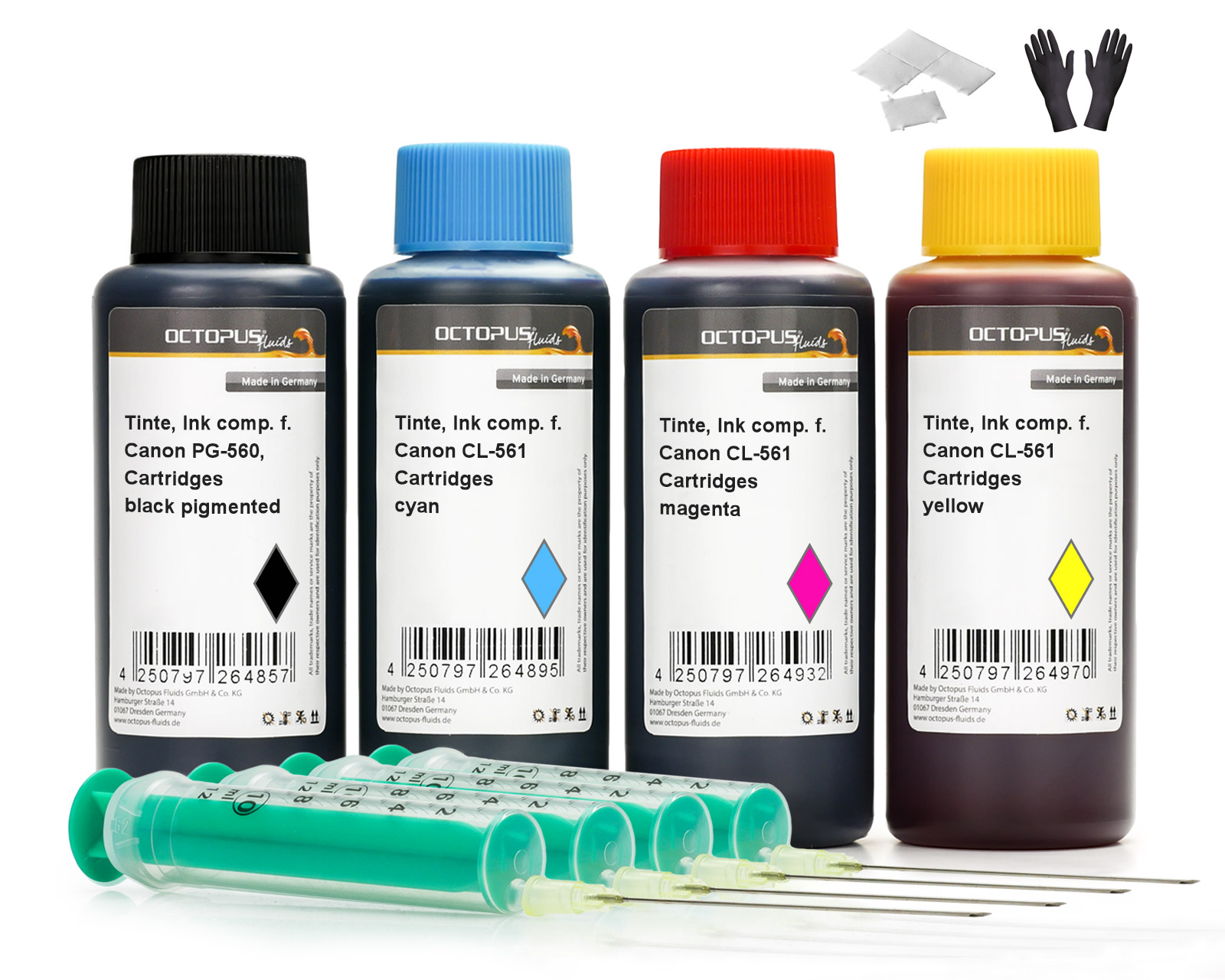 Octopus printer ink set compatible for Canon PG-560, CL-561 ink cartridges, Canon Pixma TS 5300, 7400
Druckertinte für Canon Pixma TS 5300, TS 5350, TS 5350, TS 5351, TS 5352, TS 5353, TS 7400, TS 7450, TS 7450, TS 7451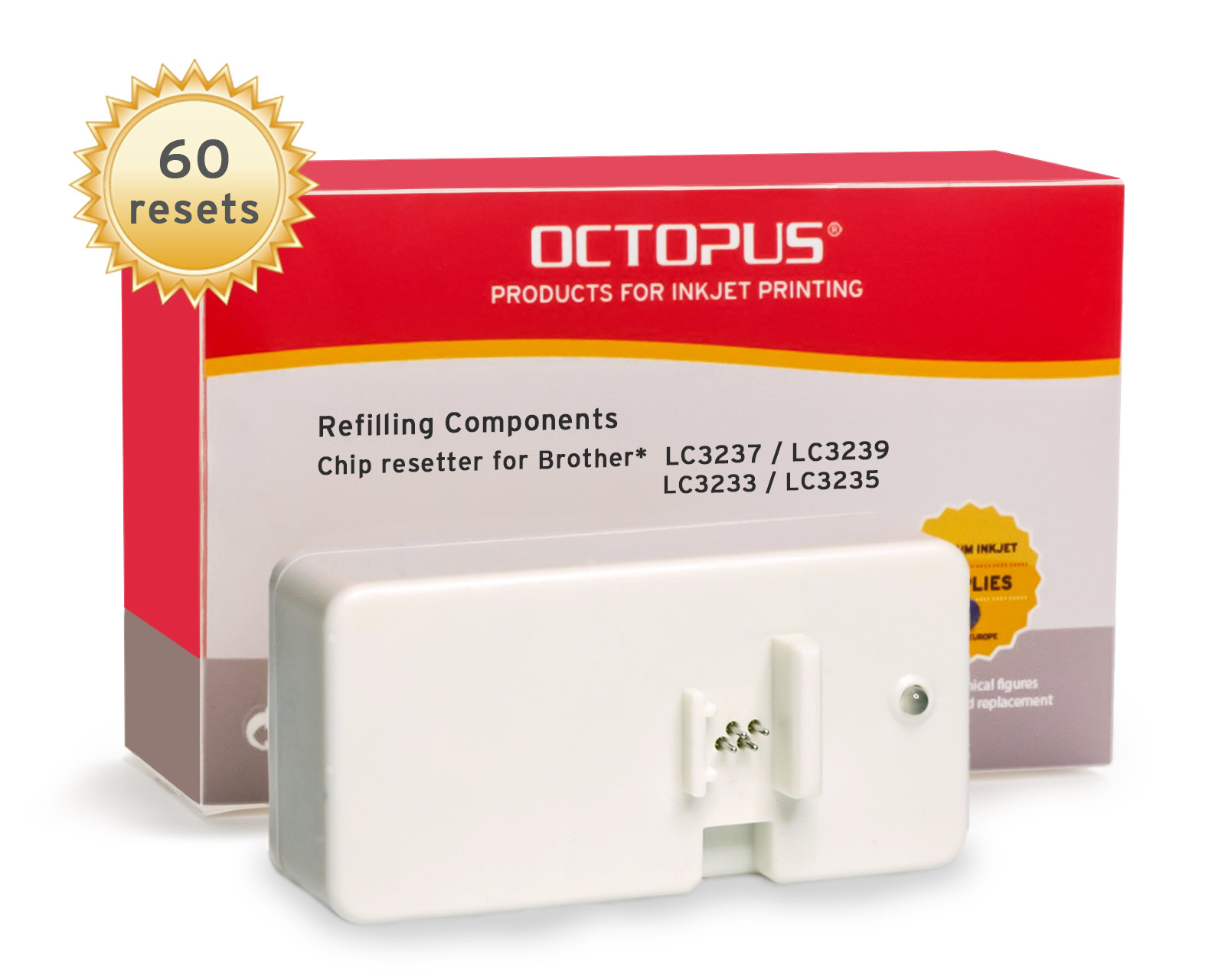 Chipresetter for Brother LC-3237, LC-3239, LC-3233, LC-3235 inkjet cartridges, for 60 Resets
Chip Resetter for resetting Brother LC-3237, LC-3239, LC-3233, LC-3235 und Brother DCP-J 1100, HL-J 6000, HL-J 6100, MFC-J 1300, J 5945, J 6945, J 6947 cartridges
5 x 30 ml Octopus Fluids Alcohol Ink Complete Kit GOLDEN EVE with Blending Solution, Alcohol Ink Paper and accessoreies for fluid art
Start now with Alcohol Ink painting with the complete set Octopus Fluids alcohol inks from Germany. 5 colours Alcohol Ink, Blending Solution and all accessories in a set.