Als Metamerie bezeichnet man den Effekt, dass zwei Farben eines Druckerzeugnisses unter verschiedenen Lichtverhältnissen entweder gleich oder unterschiedlich aussehen können.
Das bedeutet z.B., dass ein Druckerzeugnis unter Tageslicht andere Farbwahrnehmungen hervorruft als unter Neon-Licht.

Die Ursache dafür sind die Rezeptoren im menschlichen Auge. Der Farbreiz führt hier zur sogenannten Farbvalenz, welche zusammen mit anderen Einflüssen (insbesondere der Farbstimmung) zur Farbempfindung des Menschen führt. Sind diese Einflüsse unterschiedlich, erscheinen auch die Farben in unterschiedlichen Tönen.

Als Beispiel ist zum Beispiel die Erscheinung von einem weißen T-Shirts unter Schwarzlicht zu nennen.Während es bei Tageslicht normal weiß erscheint, ist es unter Schwarzlicht blau.

Die Metamerie ist auch abhängig von der Art und Beschaffenheit der verwendeten Pigmente. So neigen bspw. komplizierte Farbmischungen (etwa mit Komplementärfarben) neigen eher zu Metamerie als simple Abtönungen.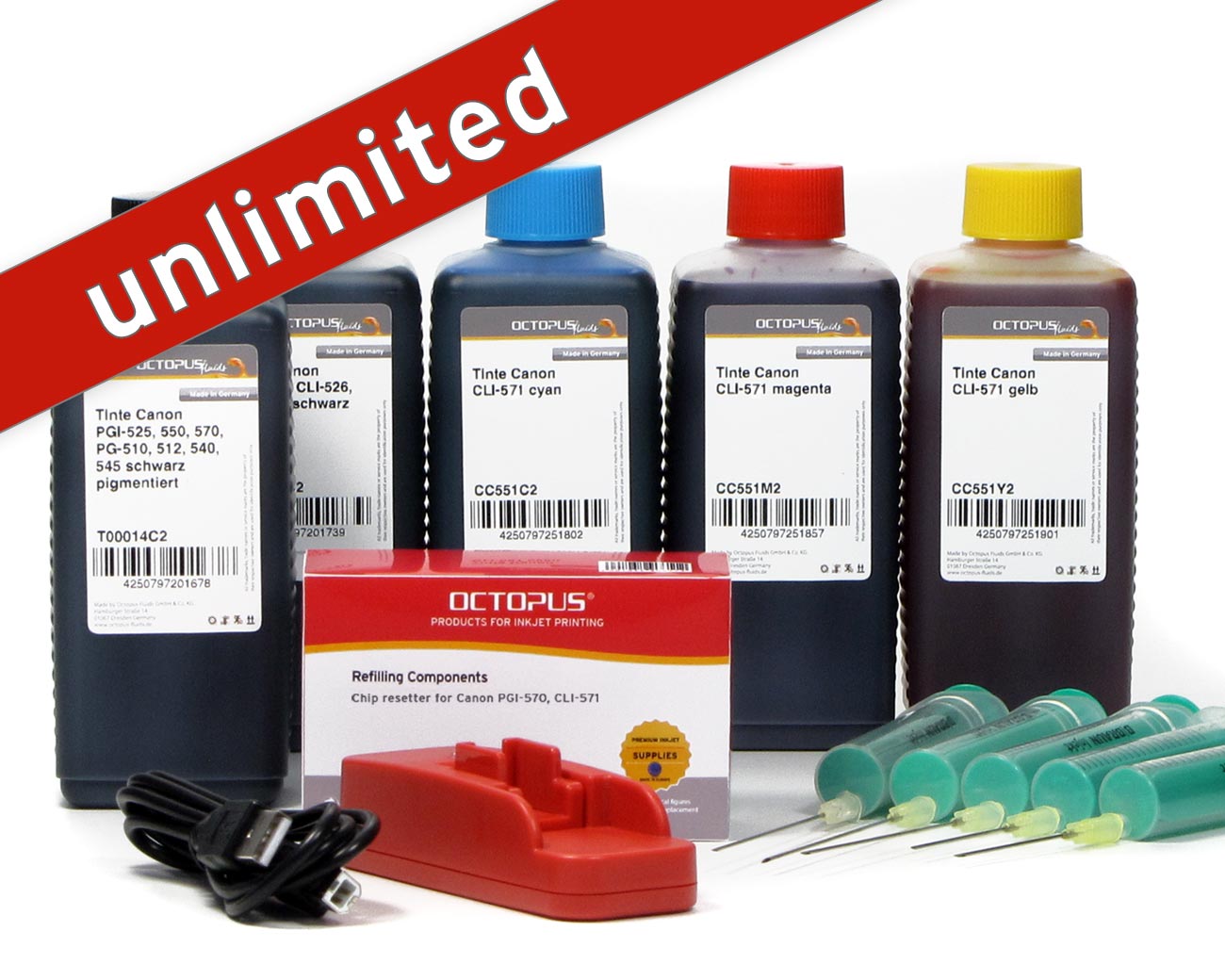 Set with chip resetter for Canon PGI-570, CLI-571 inkjet cartridges and 5x refill ink
Der Canon Chipresetter für PGI-570 und CLI-571 mit Tinte für Pixma MG 5700, MG 6800 und TS 5000, TS6000 Drucker
Chipresetter for Canon PGI-550, CLI-551 inkjet cartridges with 5x refill ink
Der Canon Chipresetter für PGI-550 und CLI-551 mit Tinte für Pixma IP, IX, MG und MX Drucker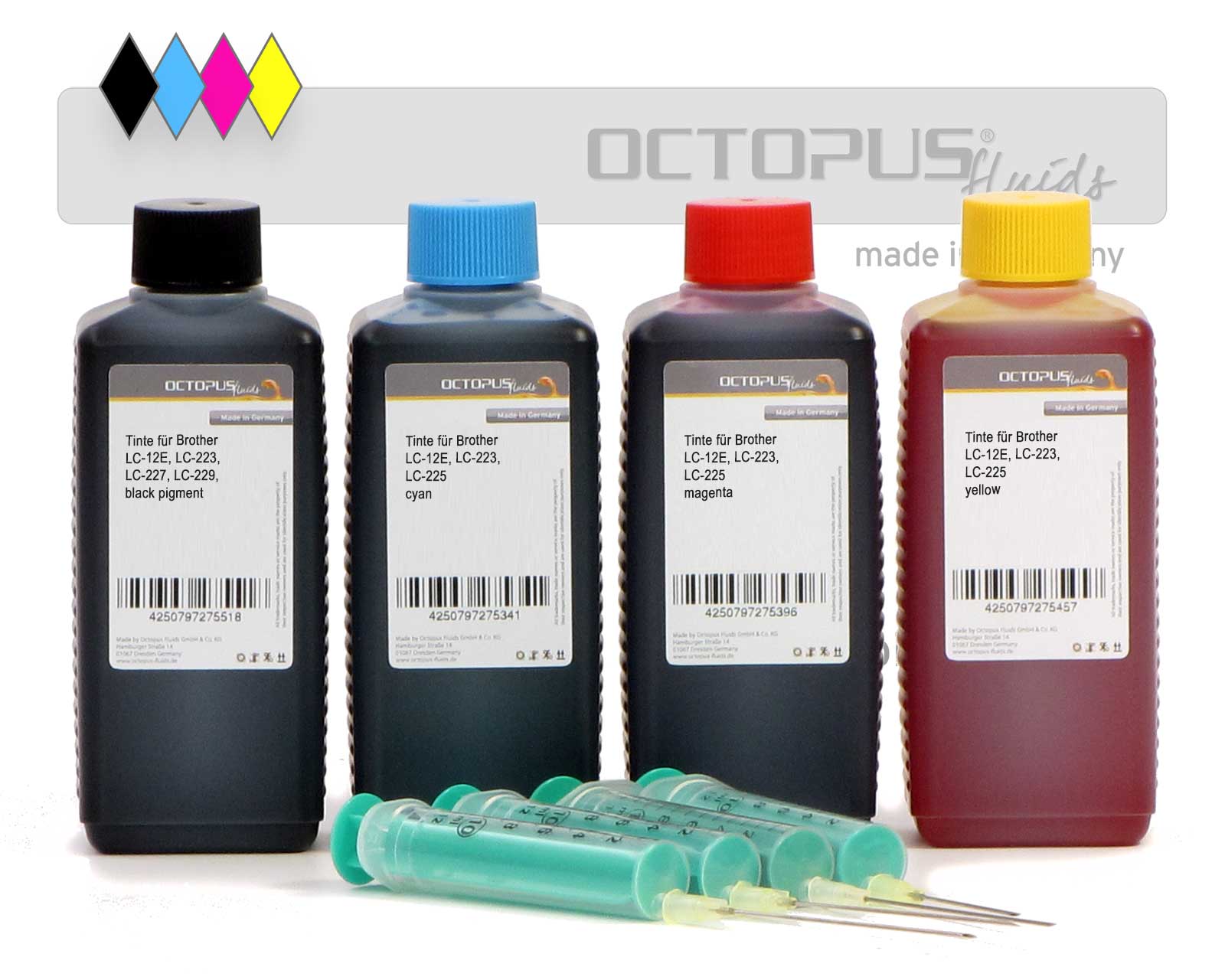 Ink set Brother LC-223, LC-225, LC-227, LC-229, LC-12E
Set comprising four ink colours and refill syringes.
Set of refillable cartridges for Brother LC-227, LC-225 with ink refill kits
Complete kit for Brother LC-227, LC-225, DCP-J 4120, MFC-J 4420, MFC-J 4425, MFC-J 4620, MFC-J 4625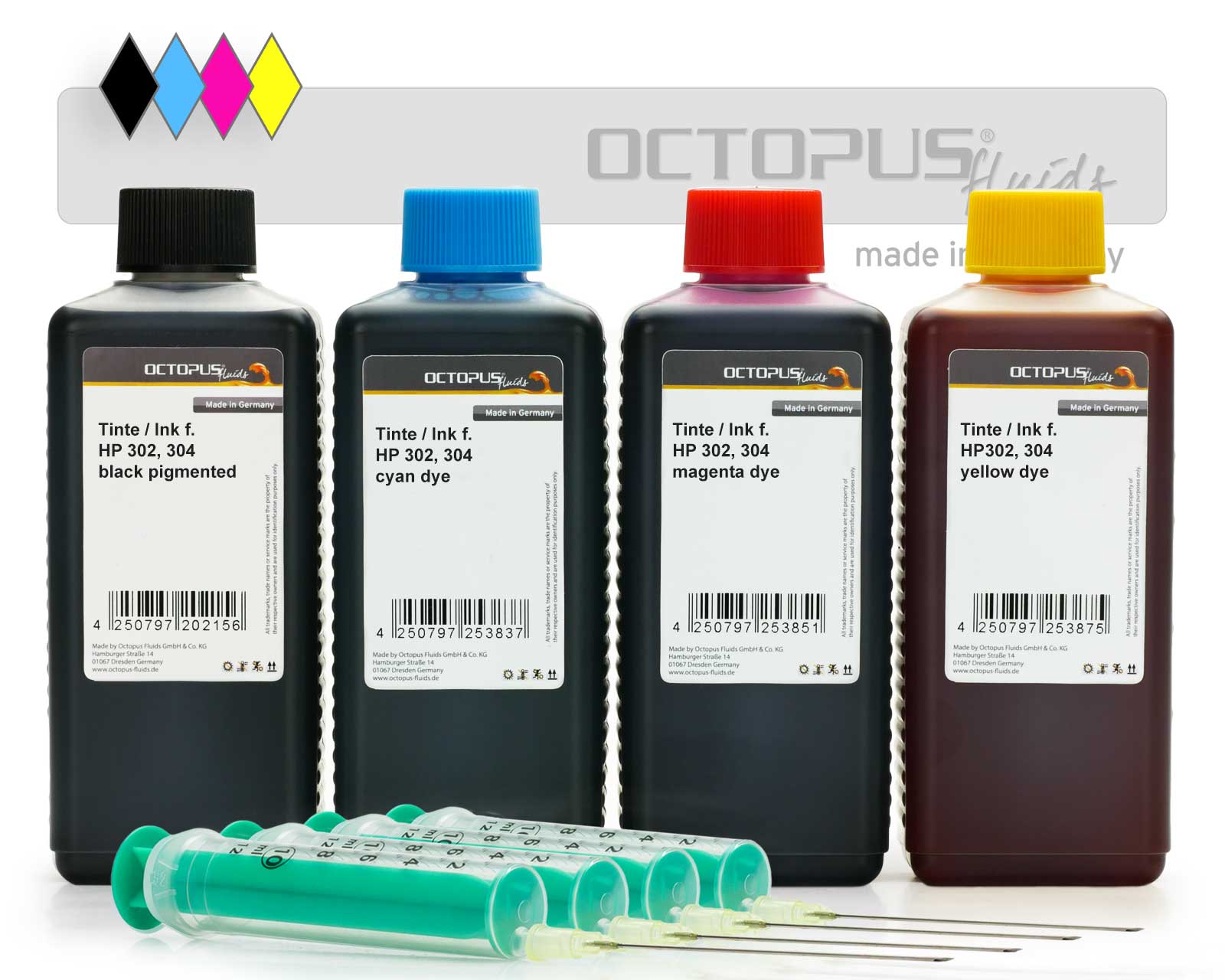 Refill ink kit for HP 302, HP 304 four colours
Druckertinten Komplettset für HP 302, HP 304, F6U68AE, F6U66AE, F6U67AE, F6U65AE, N9K08AE, N9K06AE, N9K07AE, N9K05AE