Non-, Semi-, Permanent-Druckköpfe
Grundsatzlich muß man unterscheiden zwischen Permanentdruckköpfen, also Druckköpfen die solange zu verwenden sind, wie der Drucker funktioniert und Einwegdruckköpfen, die in die Cartridge fest eingebaut sind. Bei permanent Druckköpfen kann der Drucker solange genutzt werden wie der Druckkopf läuft. Non-Permanent Druckköpfe sind i.d.R. daran zu erkennen, dass der Druckkopf in die Inkcartridge eingebaut ist, bzw. für relativ wenig Geld separat erworben werden kann. Permanent Druckköpfe erkennt man daran, dass der Preis eines Ersatzdruckkopfes i.d.R. so exorbitant teuer ist, dass der Kunde lieber freiwillig einen neuen Drucker kauft. Neben diesen beiden Rein-Formen gibt es auch noch eine interesannte Mischvariante, die Drucker der Canon-Serien 4000 und 7000 sind damit ausgerüstet. Bei diesen Druckern zählt neben dem reinen Tintentank auch noch der Druckkopf zum Verbrauchsmaterial. Geht einer der CMY farben aus so kann der Kunde einen seperaten CMY-Tank kaufen und diesen in den Druckkopf einlegen. Das gleiche gibt es natürlich auch für schwarz. Alternativ kann bei diesem Drucker die komplette BC-21 Einheit gegen die BC-20 getauscht werden, der Drucker wird dadurch zum reinen SW-Drucker, dafür aber mit erhöhter Geschwindigkeit.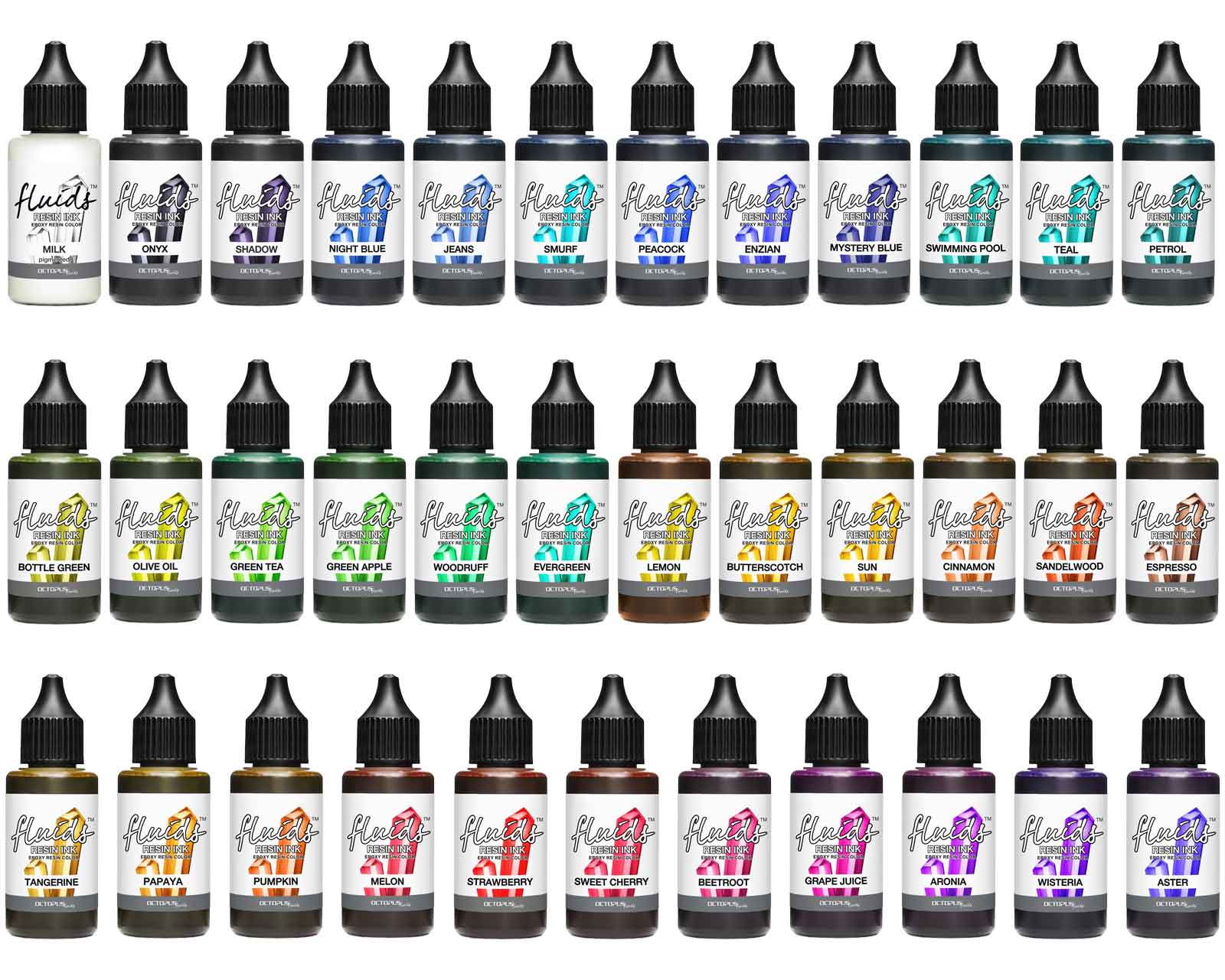 35x 30 ml Octopus Fluids Resin Ink Set, Alcohol Ink for Epoxy Resin and UV Resin
Colour-intensive alcohol ink for colouring epoxy resin and UV resin. Colour-faithful and without brown tint. 35 radiant epoxy resin colours in an economy set.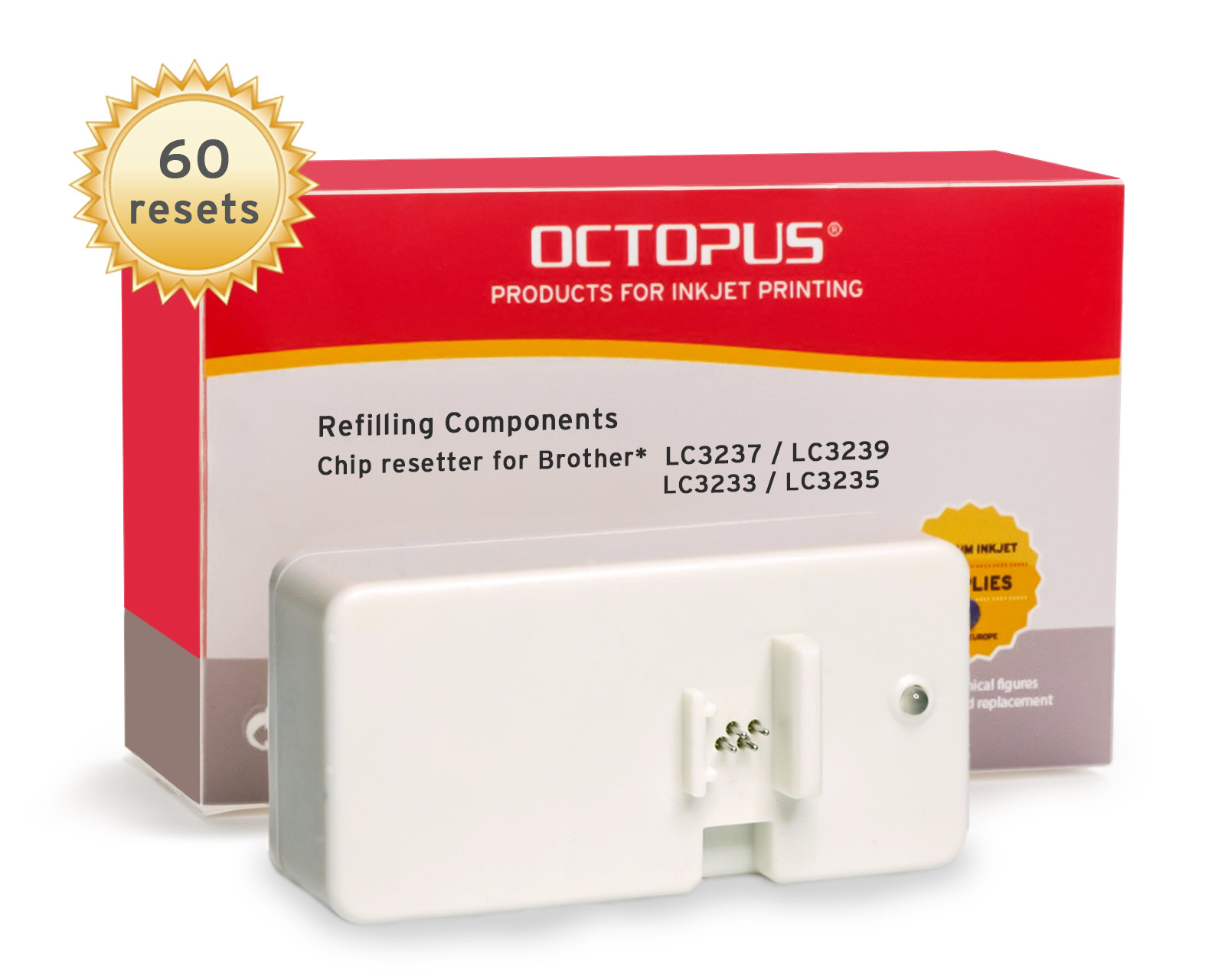 Chipresetter for Brother LC-3237, LC-3239, LC-3233, LC-3235 inkjet cartridges, for 60 Resets
Chip Resetter for resetting Brother LC-3237, LC-3239, LC-3233, LC-3235 und Brother DCP-J 1100, HL-J 6000, HL-J 6100, MFC-J 1300, J 5945, J 6945, J 6947 cartridges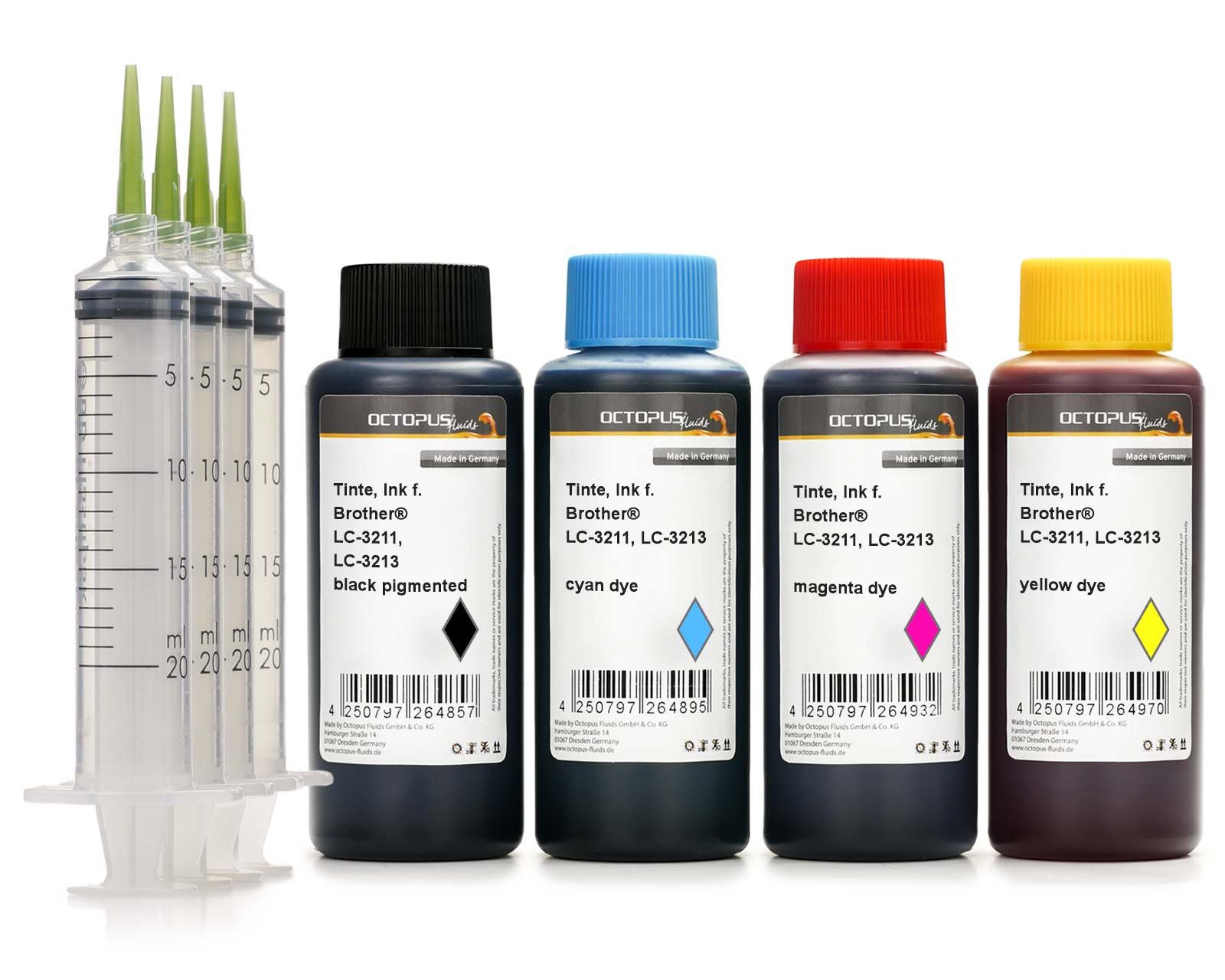 Refill Ink set for Brother LC-3211, LC-3213 cartridges, CMYK
Set for Brother LC-3211, LC-3213, Brother DCP-J 572, DCP-J 770, DCP-J 772, DCP-J 774, MFC-J 490, MFC-J 491, MFC-J 497, MFC-J 890, MFC-J 895 a.o.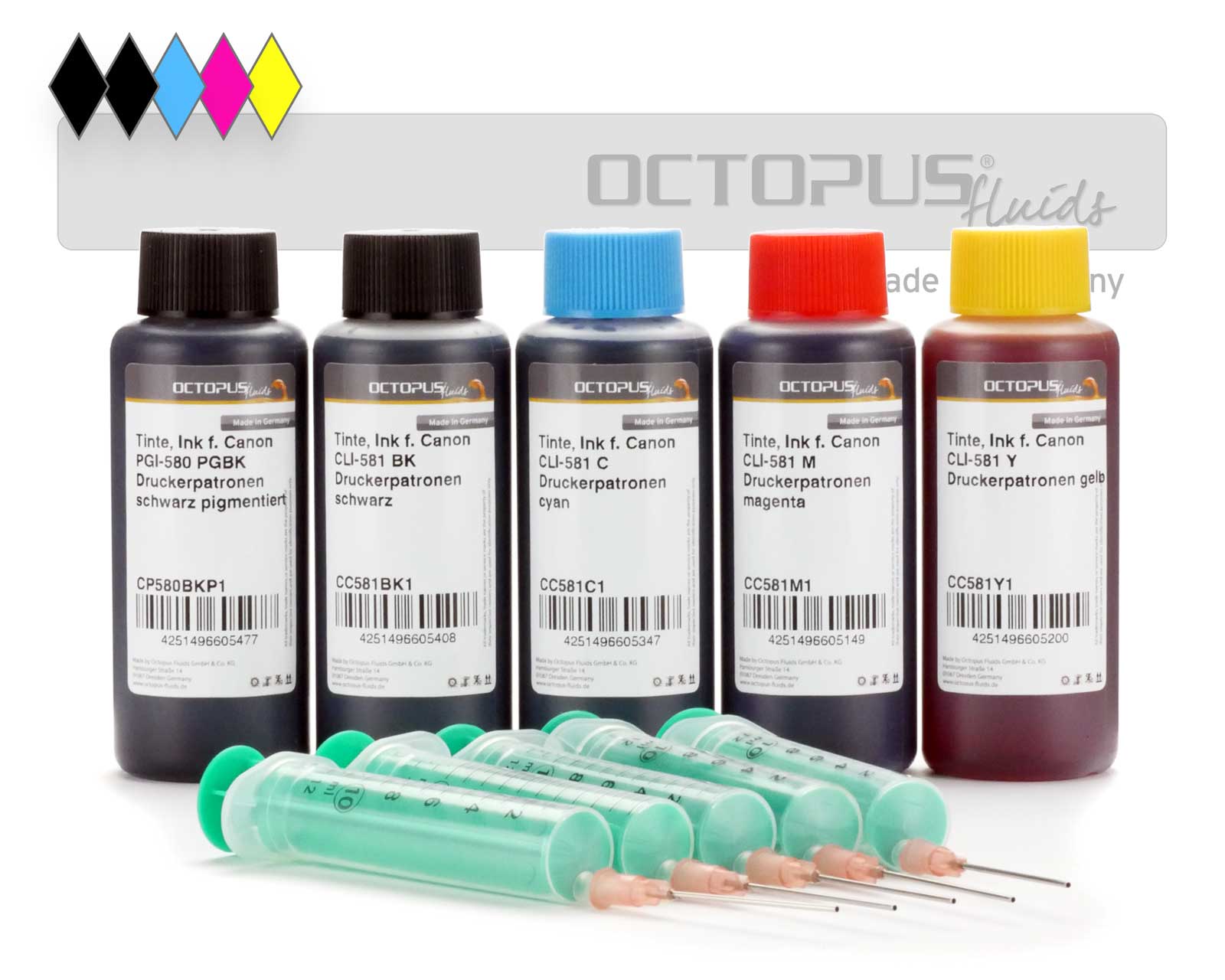 Refill ink kit for Canon PGI-580 PGI-280, CLI-581, CLI-281 inkjet cartridges
Original Printer Cartridge Lexmark 34 xl black.
Refill ink kit for Epson 33, Expression Premium XP-530, XP-630, XP-830 CMYK
Refill inks specifically for Epson 33, Epson Expression Premium XP-530, XP-540, XP-630, XP-635, XP-640, XP-645, XP-830, XP-900, XP-7100 printers. Set comprising 5 ink colours and refill syringes.