PCL - Printer Command Language
Die Printer Command Language ist eine vom Druckerhersteller HP (Hewlett Packard) entwickelte Sprache zum Steuern von Laserdruckern und Tintenstrahldruckern. Sie wurde 1984 zum ersten Mal vorgestellt und ist mittlerweile zum Standard für HP-Drucker und HP-kompatible Drucker geworden und in verschiedenen Versionen im Einsatz. Die bekanntesten sind PCL 3, PCL 4, PCL 5 und PCL 6.

Da ein Computer mit einem Drucker über die Schnittstelle (das Interface) kommuniziert, ist es nur logisch, dass beide den gleichen Code verwenden müssen. Dieser wird durch die Steuerungssprache garantiert.
Anders als "Postscript" (ebenfalls eine Steuerungssprache) arbeitet PCL nicht mit Outline-Fonts sondern die Arbeitsweise orientiert sich an Bitmaps. Zusätzlich sind Befehle der Sprache HGPL (beschreibt Vektorgrafiken) und Schrifteffekte enthalten.
Die Enwicklungsstufen von PCL
PCL 1: 1984 zusammen mit HP ThinkJet 2225 – für Texte und Grafiken, Auflösung bis zu 150 dpi
PCL 1+: 1984 zusammen mit dem HP QuietJet 2227
PCL 2: lässt Verarbeitung elektronischer Daten zu
PCL 3: 1984 zusammen mit dem ersten HP LaserJet – jetzt Rastergrafiken möglich, maximale Auflösung 300 dpi
PCL 3+ (einfarbig/mono) und PCL 3c+ (farbig/color): für HP DeskJet und PhotoSmart
PCL 3 GUI: für HP DesignJet
PCL 4: 1985 – lässt Makro-Programmierung, größere Grafiken und Bitmap-Schriftarten zu
PCL 5: 1990: Erweiterung um Vektor-Grafiken und Intellifont (von Agfa entwickelte Schriftenskalierung)
PCL 5e: 1992 – bi-direktionale Kommunikation zwischen Drucker und PC möglich, ünterstützt jetzt Windows-Schriftarten
PCL 5c: 1992 – Erweiterung um Farb-und Palettenbefehle
PCL 6: 1995 – völlig neue Sprache, die jedoch PCL 5c beinhaltet, um die Abwärtskompatibilität zu bisherigen PCL-Sprachen zu garantieren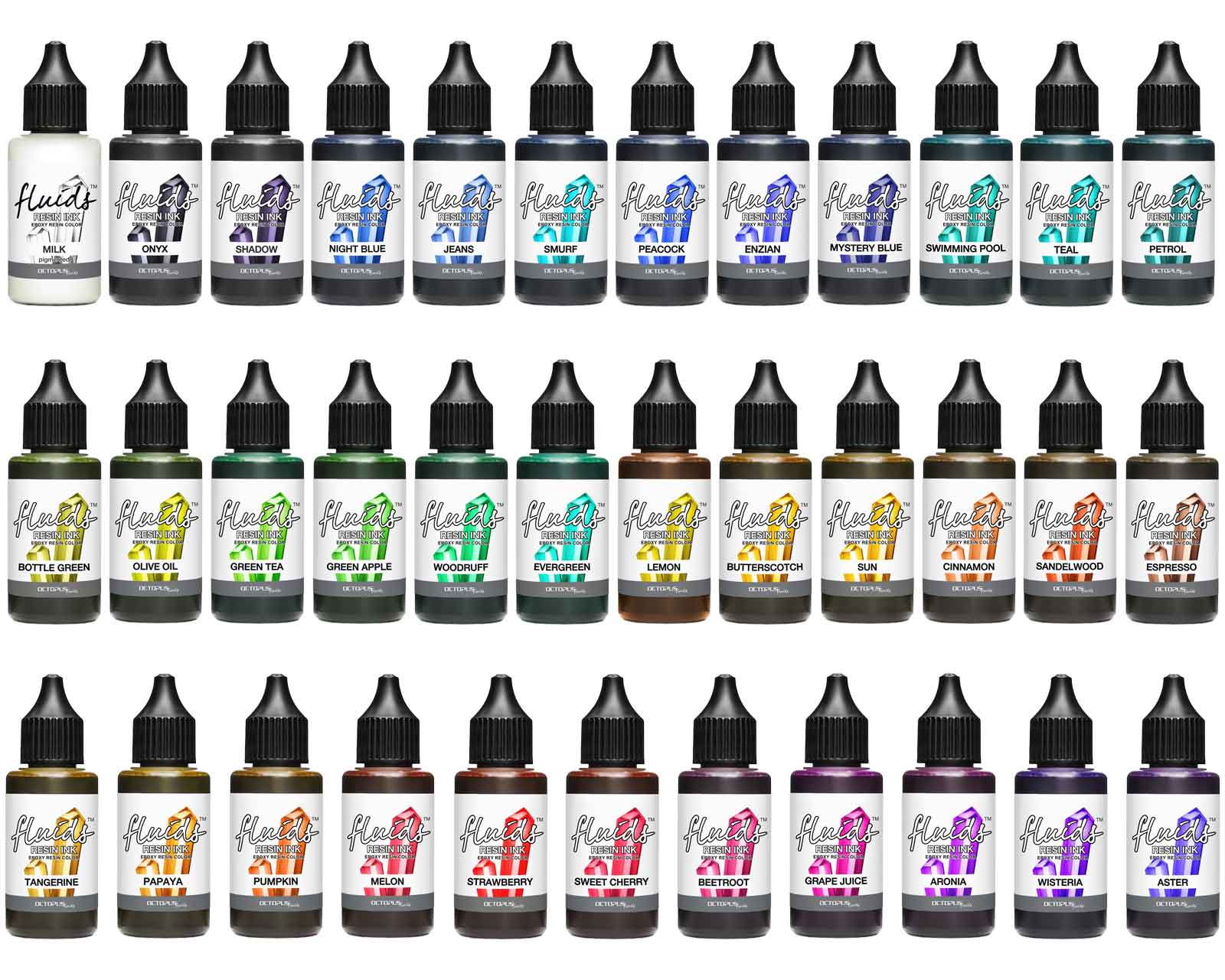 35x 30 ml Octopus Fluids Resin Ink Set, Alcohol Ink for Epoxy Resin and UV Resin
Colour-intensive alcohol ink for colouring epoxy resin and UV resin. Colour-faithful and without brown tint. 35 radiant epoxy resin colours in an economy set.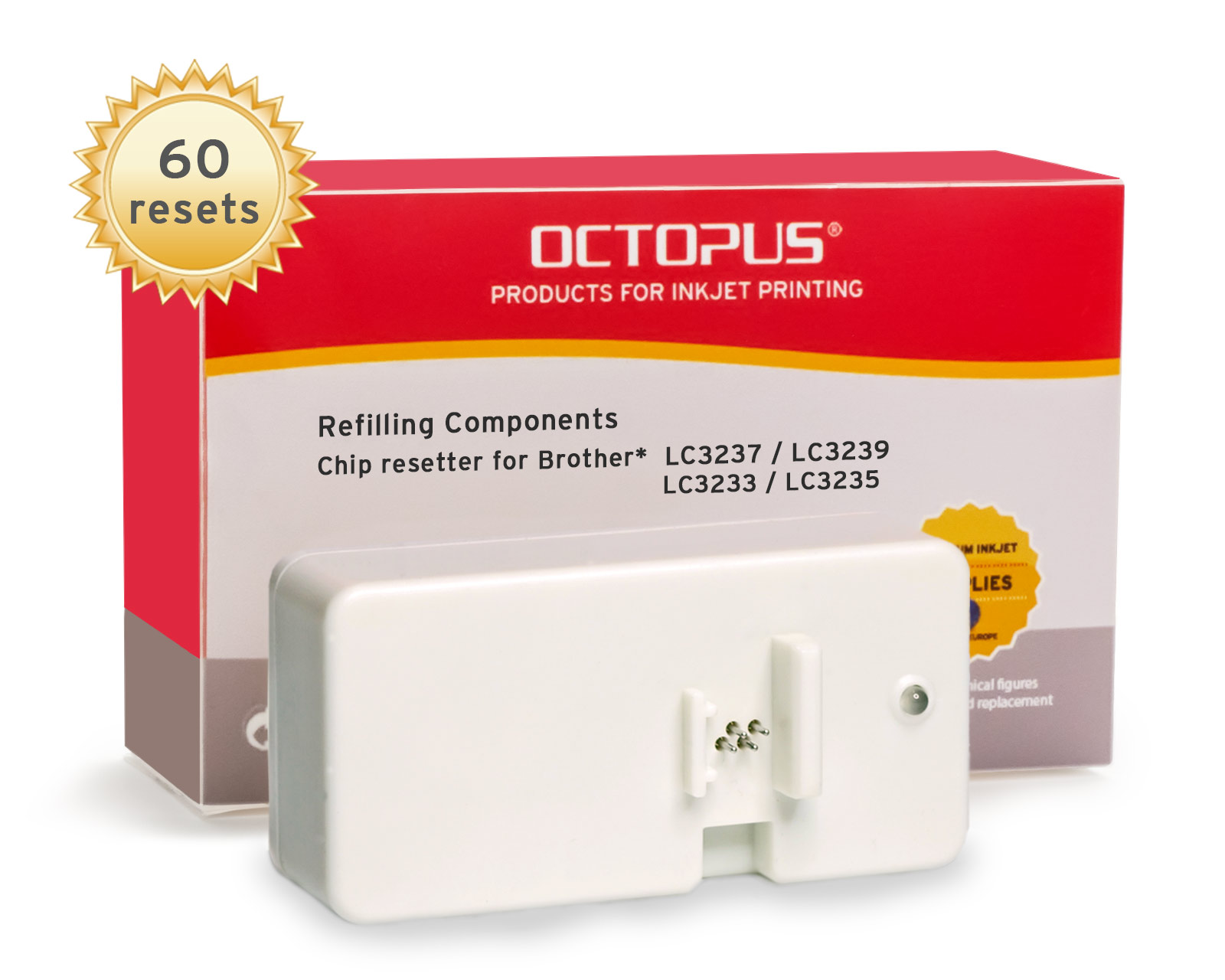 Chipresetter for Brother LC-3237, LC-3239, LC-3233, LC-3235 inkjet cartridges, for 60 Resets
Chip Resetter for resetting Brother LC-3237, LC-3239, LC-3233, LC-3235 und Brother DCP-J 1100, HL-J 6000, HL-J 6100, MFC-J 1300, J 5945, J 6945, J 6947 cartridges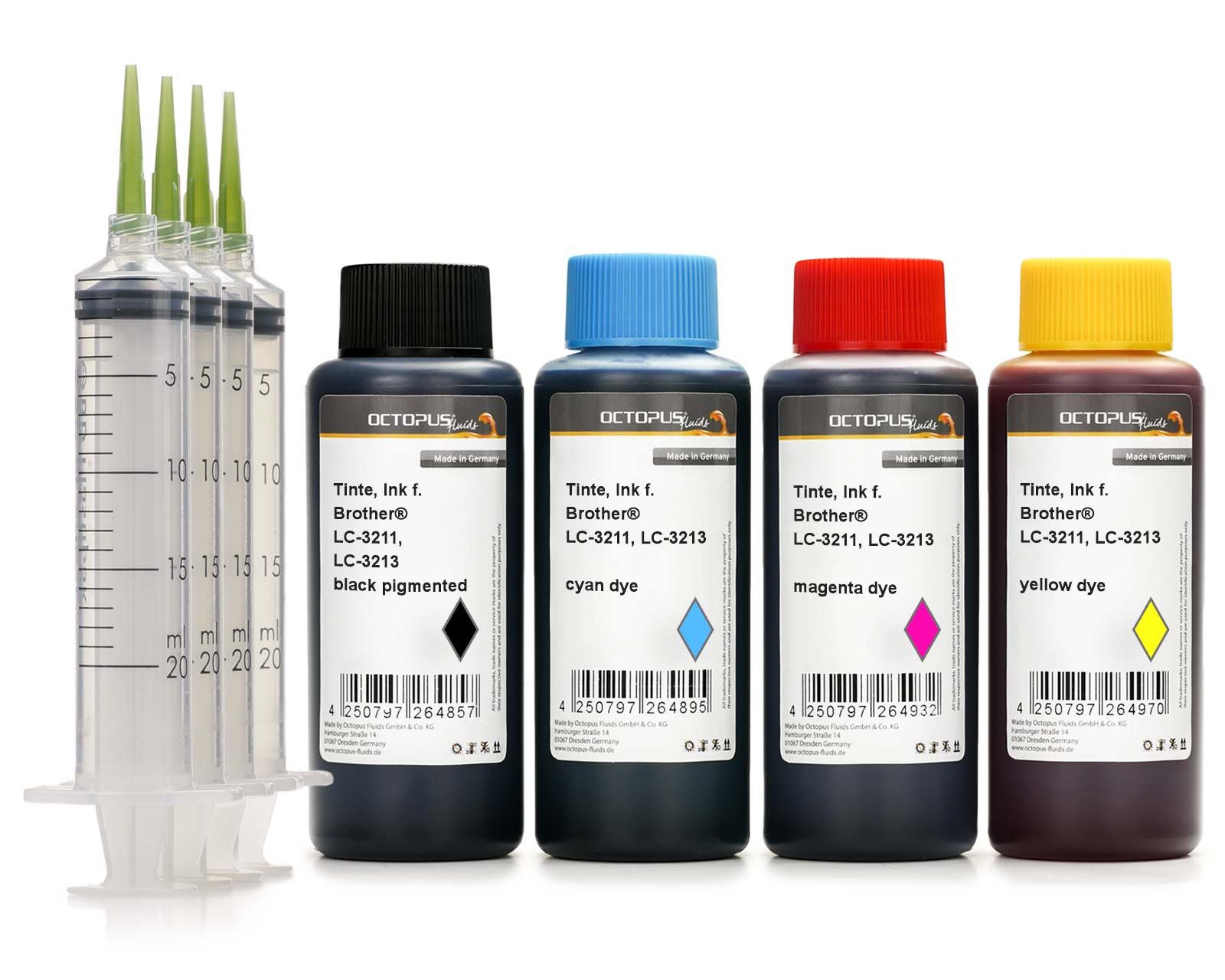 Refill Ink set for Brother LC-3211, LC-3213 cartridges, CMYK
Set for Brother LC-3211, LC-3213, Brother DCP-J 572, DCP-J 770, DCP-J 772, DCP-J 774, MFC-J 490, MFC-J 491, MFC-J 497, MFC-J 890, MFC-J 895 a.o.
Refill ink kit for Canon PGI-580 PGI-280, CLI-581, CLI-281 inkjet cartridges
Original Printer Cartridge Lexmark 34 xl black.
Refill ink kit for Epson 33, Expression Premium XP-530, XP-630, XP-830 CMYK
Refill inks specifically for Epson 33, Epson Expression Premium XP-530, XP-540, XP-630, XP-635, XP-640, XP-645, XP-830, XP-900, XP-7100 printers. Set comprising 5 ink colours and refill syringes.