Die Druckköpfe mit Piezo-Technik bestehen aus Hartkeramik. So ein Keramik-Element befindet sich auch in jeder einzelnen Düse. Beim Anlegen einer elektrischen Spannung an die Keramik-Elemente beginnen diese zu schwingen. Die so erzeugten Druckwellen drücken bzw. pumpen die in den Düsen befindliche Tinte auf das Papier. Die Lebensdauer eines Piezo-Druckkopfes beträgt ca. 500.000 DIN-A4-Seiten. Das erAgibt bei ca. 4.000 Zeichen je DIN-A4-Seite ca. 2 Milliarden (Mrd.) Zeichen. Da die Herstellung dieser Druckköpfe relativ teuer ist, werden Piezo-Druckköpfe nicht in die Tintenpatronen, sondern fest in die Drucker eingebaut. Die verwendeten Tintenpatronen enthalten demzufolge keine Technik mehr, sondern nur noch die Tinte. Ein namhafter Anwender dieser Technik ist z.B. der Geräte-Hersteller Epson.
35x 30 ml Octopus Fluids Resin Ink Set, Alcohol Ink for Epoxy Resin and UV Resin
Colour-intensive alcohol ink for colouring epoxy resin and UV resin. Colour-faithful and without brown tint. 35 radiant epoxy resin colours in an economy set.
Chipresetter for Brother LC-3237, LC-3239, LC-3233, LC-3235 inkjet cartridges, for 60 Resets
Chip Resetter for resetting Brother LC-3237, LC-3239, LC-3233, LC-3235 und Brother DCP-J 1100, HL-J 6000, HL-J 6100, MFC-J 1300, J 5945, J 6945, J 6947 cartridges
Refill Ink set for Brother LC-3211, LC-3213 cartridges, CMYK
Set for Brother LC-3211, LC-3213, Brother DCP-J 572, DCP-J 770, DCP-J 772, DCP-J 774, MFC-J 490, MFC-J 491, MFC-J 497, MFC-J 890, MFC-J 895 a.o.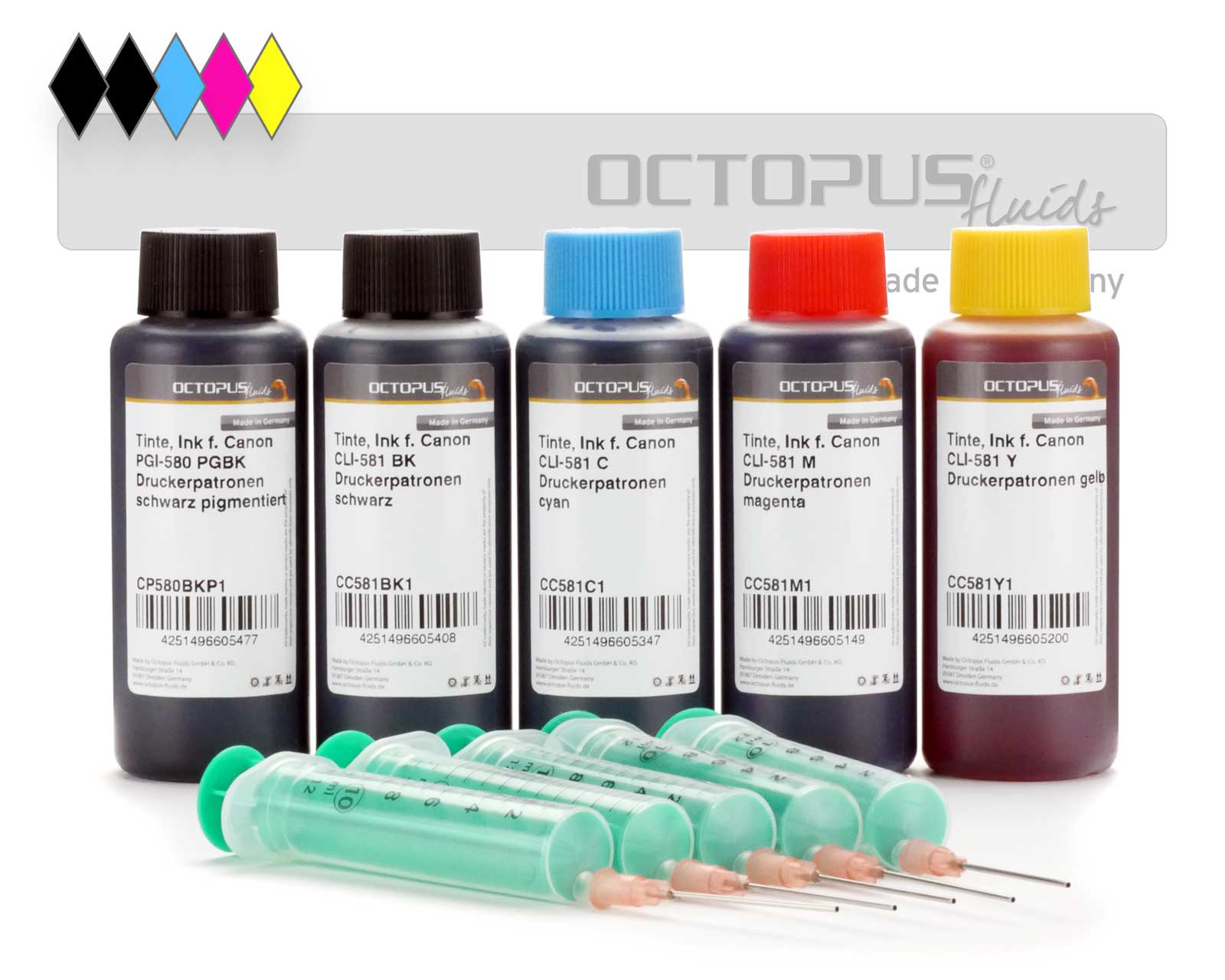 Refill ink kit for Canon PGI-580 PGI-280, CLI-581, CLI-281 inkjet cartridges
Original Printer Cartridge Lexmark 34 xl black.
Refill ink kit for Epson 33, Expression Premium XP-530, XP-630, XP-830 CMYK
Refill inks specifically for Epson 33, Epson Expression Premium XP-530, XP-540, XP-630, XP-635, XP-640, XP-645, XP-830, XP-900, XP-7100 printers. Set comprising 5 ink colours and refill syringes.