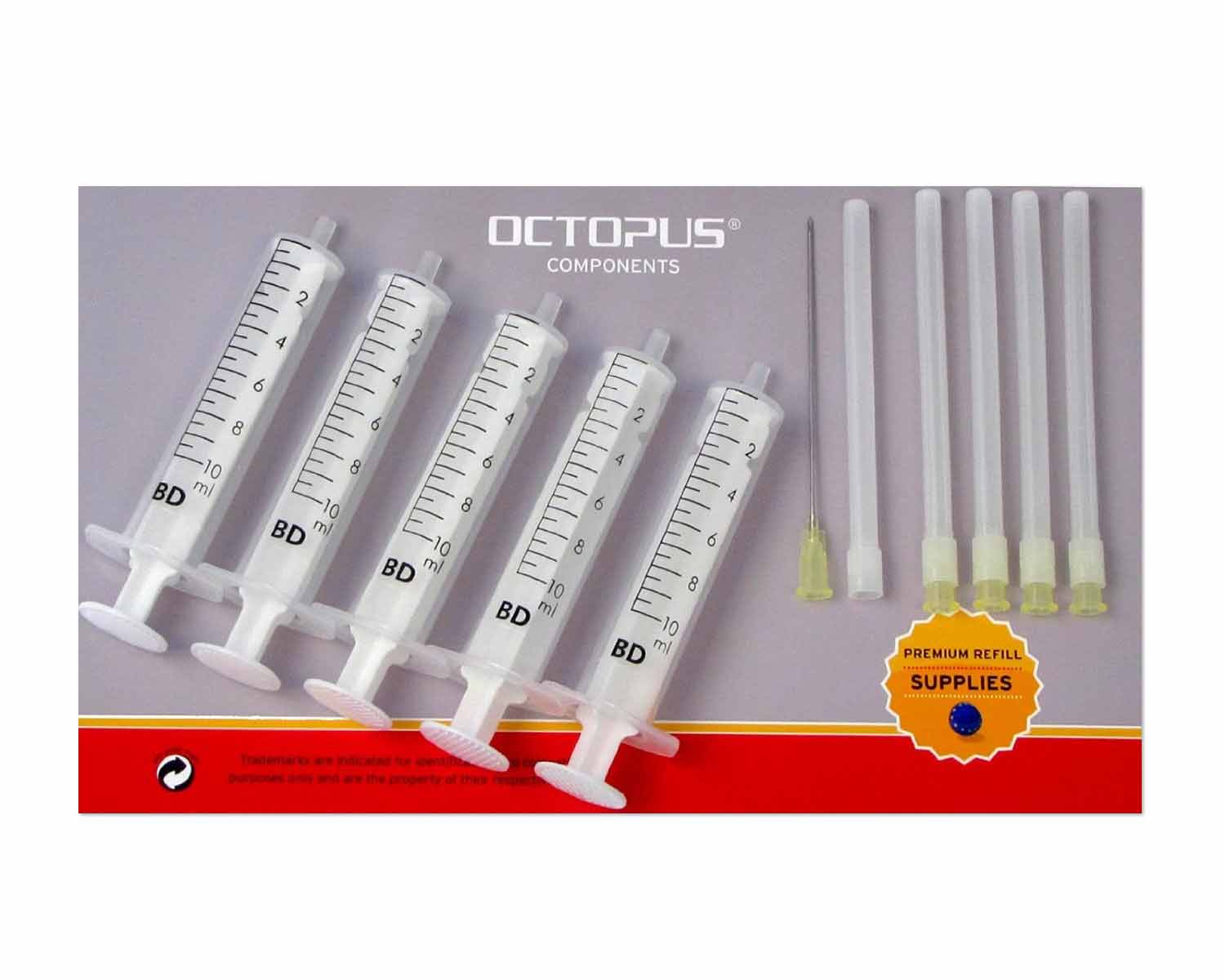 Ink Syringes with Needles (5 pcs.)
Use these Ink Syringes with Needles for an easier Refill of you Printer Ink Cartridges.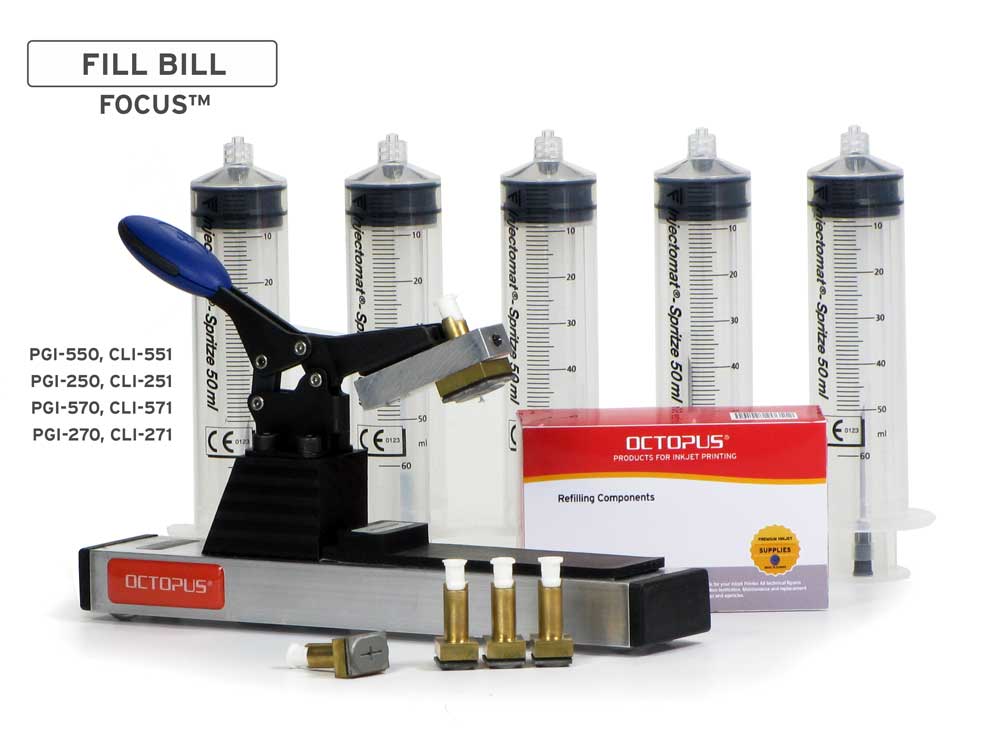 Fill Bill FOCUS CP550 for Canon PGI-550, 570, 580 and CLI-551, 571, 581 cartridges
Easy-to-use refill tool for PGI-550, PGI-570, PGI-580 and CLI-551, CLI-571, CLI-581 cartridges. For refilling with the vacuum method, incl. fill cuffs and refill syringes.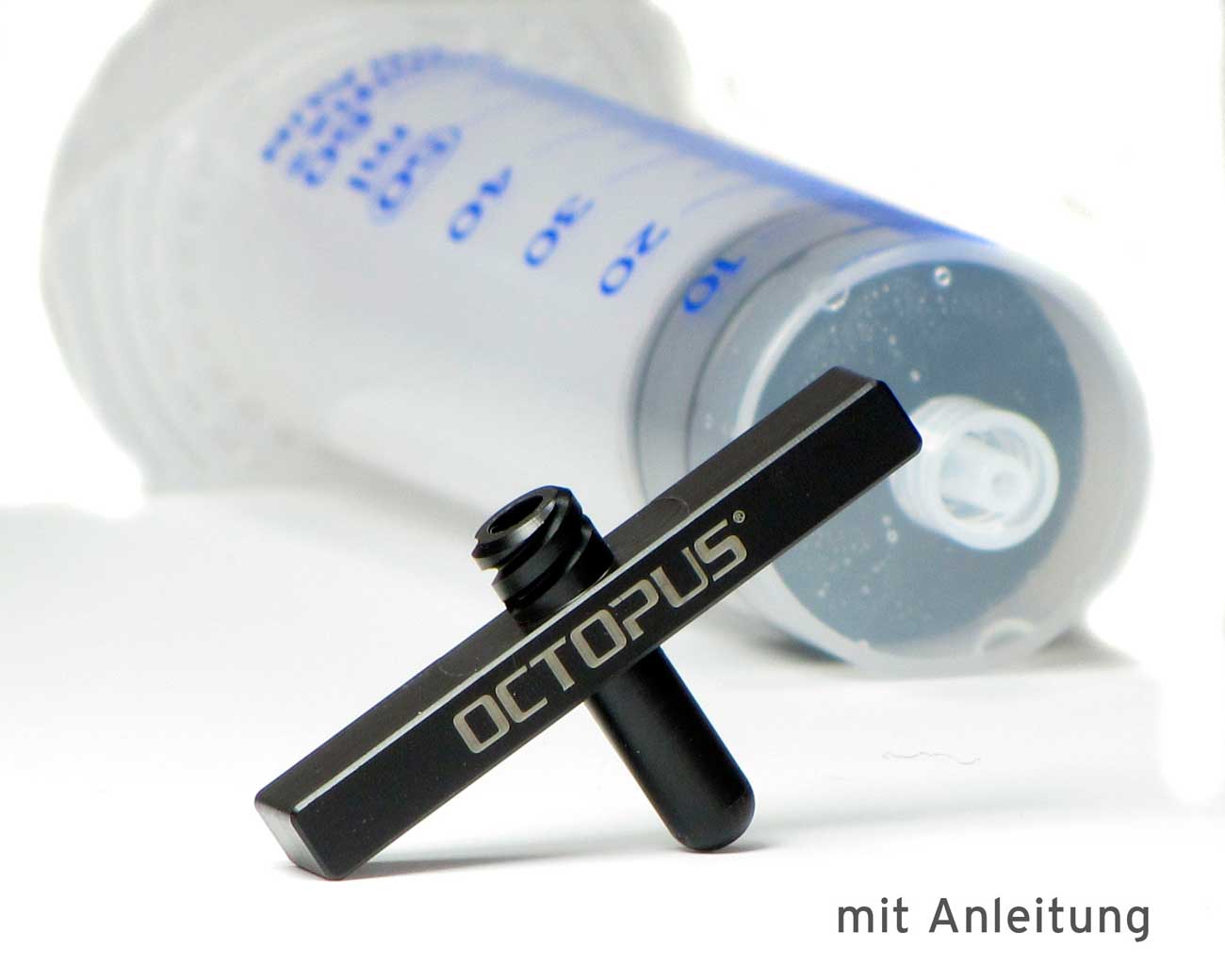 BroLuer Refill Tool for Brother Cartridges incl. Luer Lock Syringe
Refill tool for refilling original Brother cartridges.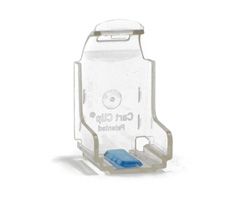 CartClip BluePad all-round Cartridge Clip
Use this cartridge clips for medium-term storage of your refilled printer cartridges.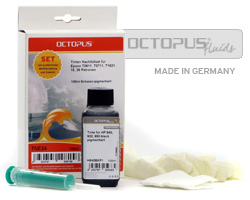 Refill kit Brother LC-980, 985, 1000, 1100, 1220, 1240, 121, 123, 127 black
Ink refill kit with 100ml of black pigmented ink for Brother LC-900, 970, 980, 985, 1000, 1100, 1220, 1240, 1280, LC-121, 123, 127, 129 cartridges.
Ink for Canon PGI-525, 550, 555, 570, PG-540, 545, 510, 512 pigm. black
The colour was developed by OCP specifically for Canon Pixma PRO 100 photo printers.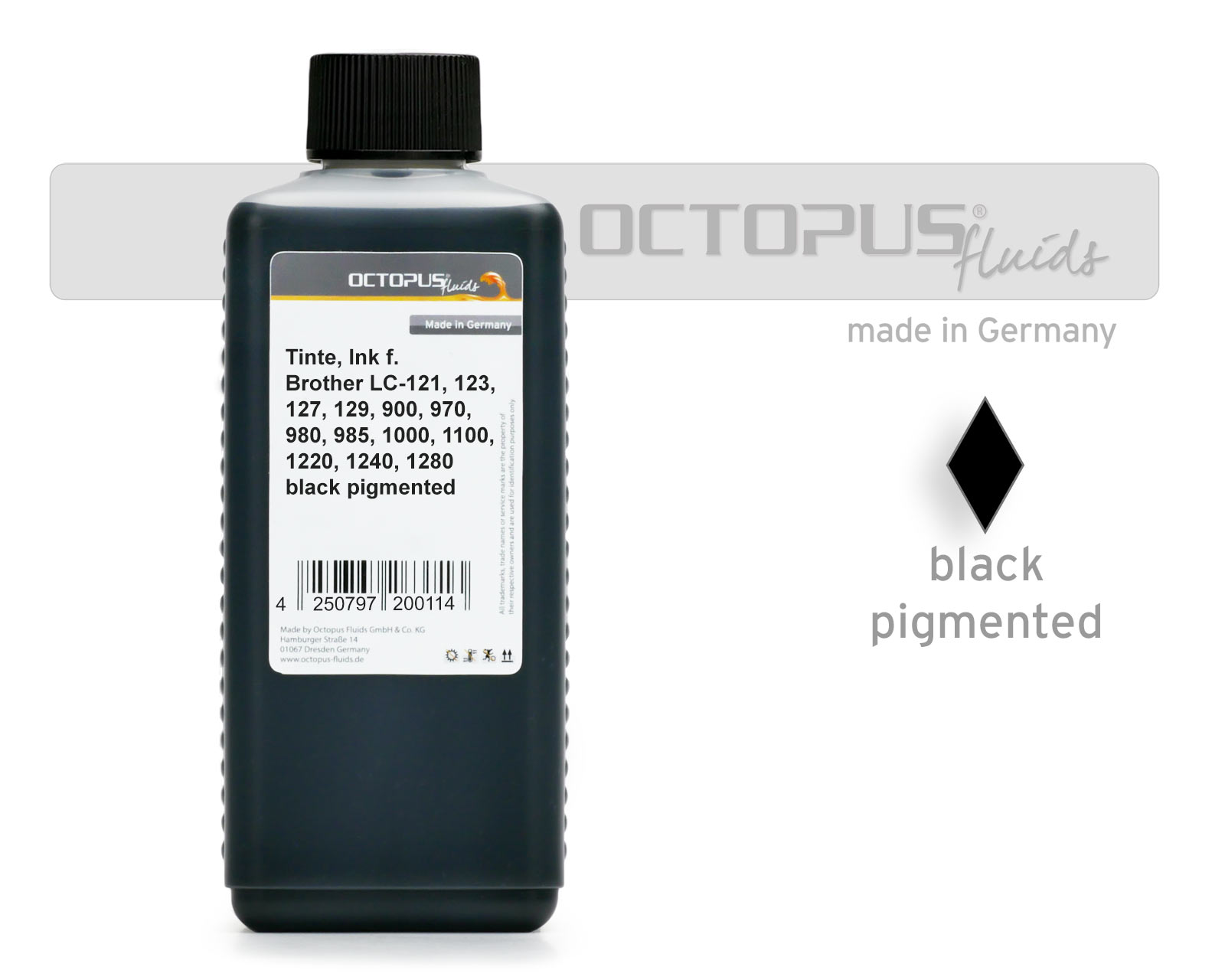 Ink comp. with Brother LC-970, 980, 1000, 1100, 1220, 1240, 121, 123, 127 black
Reset and refill Canon PGI-570 and Canon CLI-571 printer cartridges, unlimited Chipresetter