Für jeden der günstiger drucken möchte, bieten Quickfill Patronen die ideale Lösung. Quickfill Patronen gibt es für HP, Canon, Epson und Brother Drucker. Die leeren Patronen verfügen über eine simple Tinteneinfüllöffnung mit Stöpsel. Darüber kann bei leergedruckter Patrone spielendleicht Tinte nachgefüllt werden. Das besonders Praktische dabei ist, dass Sie die Patronen so oft befüllen können, wie Sie wollen. Ähnlich wie bei Ihrem Auto, können Sie immer wieder nachtanken. Kaufen Sie jetzt diese garantiert langlebigen Tintenpatronen aus unserem Sortiment und sparen Sie künfig eine Menge Geld.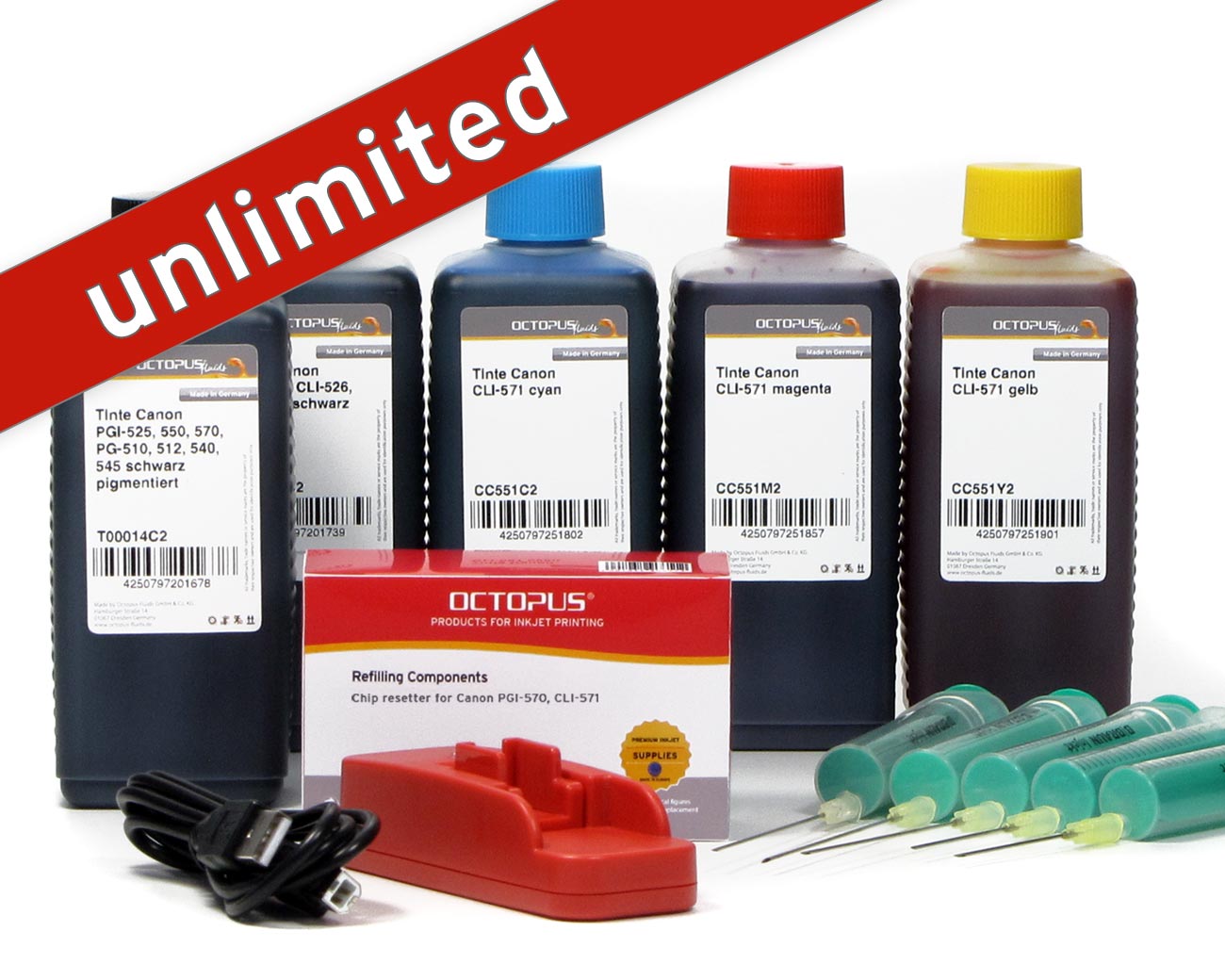 Set with chip resetter for Canon PGI-570, CLI-571 inkjet cartridges and 5x refill ink
Der Canon Chipresetter für PGI-570 und CLI-571 mit Tinte für Pixma MG 5700, MG 6800 und TS 5000, TS6000 Drucker
Chipresetter for Canon PGI-550, CLI-551 inkjet cartridges with 5x refill ink
Der Canon Chipresetter für PGI-550 und CLI-551 mit Tinte für Pixma IP, IX, MG und MX Drucker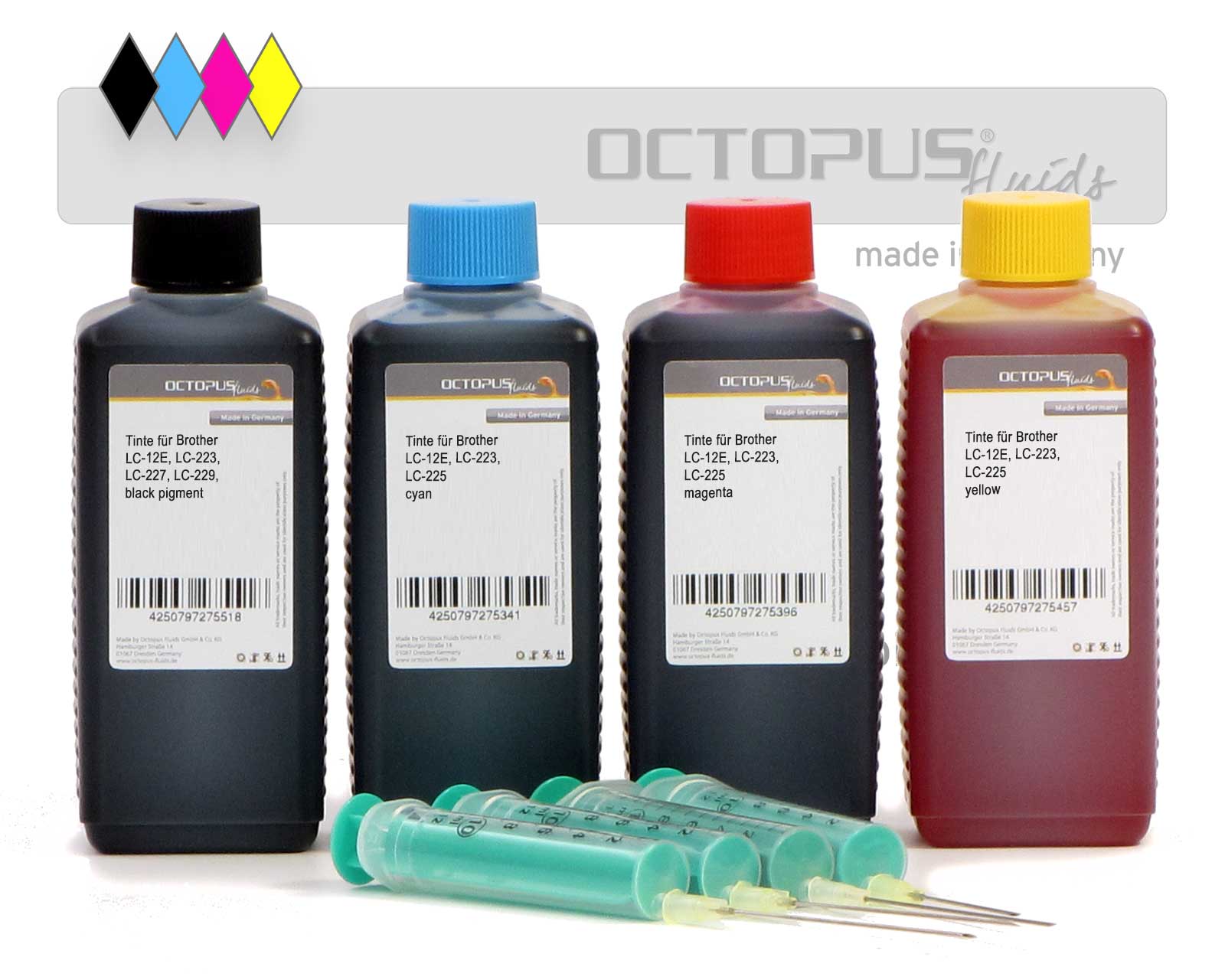 Ink set Brother LC-223, LC-225, LC-227, LC-229, LC-12E
Set comprising four ink colours and refill syringes.
Set of refillable cartridges for Brother LC-227, LC-225 with ink refill kits
Complete kit for Brother LC-227, LC-225, DCP-J 4120, MFC-J 4420, MFC-J 4425, MFC-J 4620, MFC-J 4625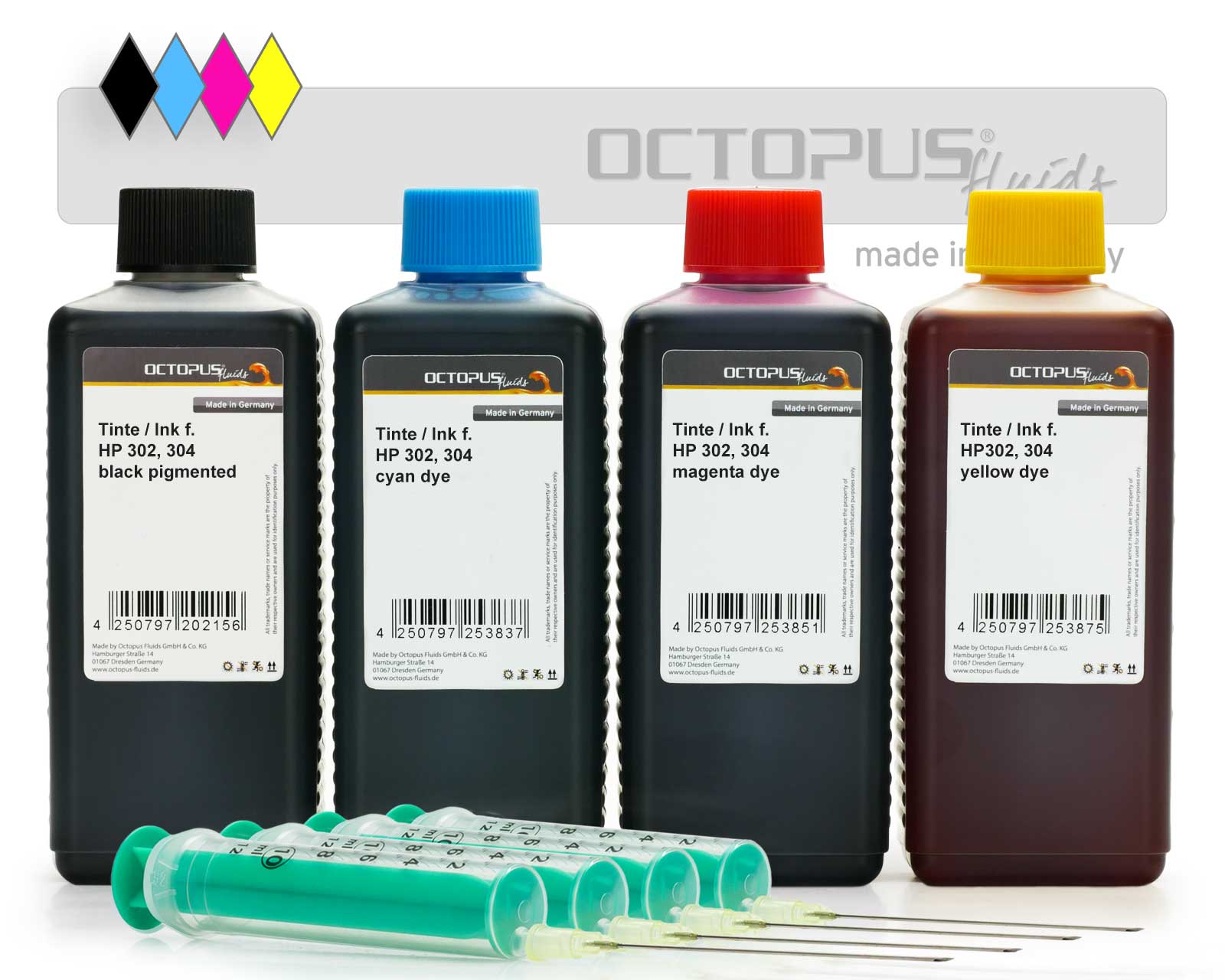 Refill ink kit for HP 302, HP 304 four colours
Druckertinten Komplettset für HP 302, HP 304, F6U68AE, F6U66AE, F6U67AE, F6U65AE, N9K08AE, N9K06AE, N9K07AE, N9K05AE