Rebuilt bedeutet soviel wie überarbeitet, dabei werden zuerst alte Patronen vom Markt aufgekauft und anschliessend umgebaut. Der Umbau / Rebuilt hat dabei immer folgenden Hintergrund: Die Cartridge wird mit einem System versehen, in das dann eine Eigenkonstruktion eingelegt werden kann. Diese Eigentkonstruktion ist dann letztlich ein Tank im originalen Tintentank, der dafür aber ebenso leicht gewechselt werden kann wie z.B. eine Remanufactured Tintencartridge.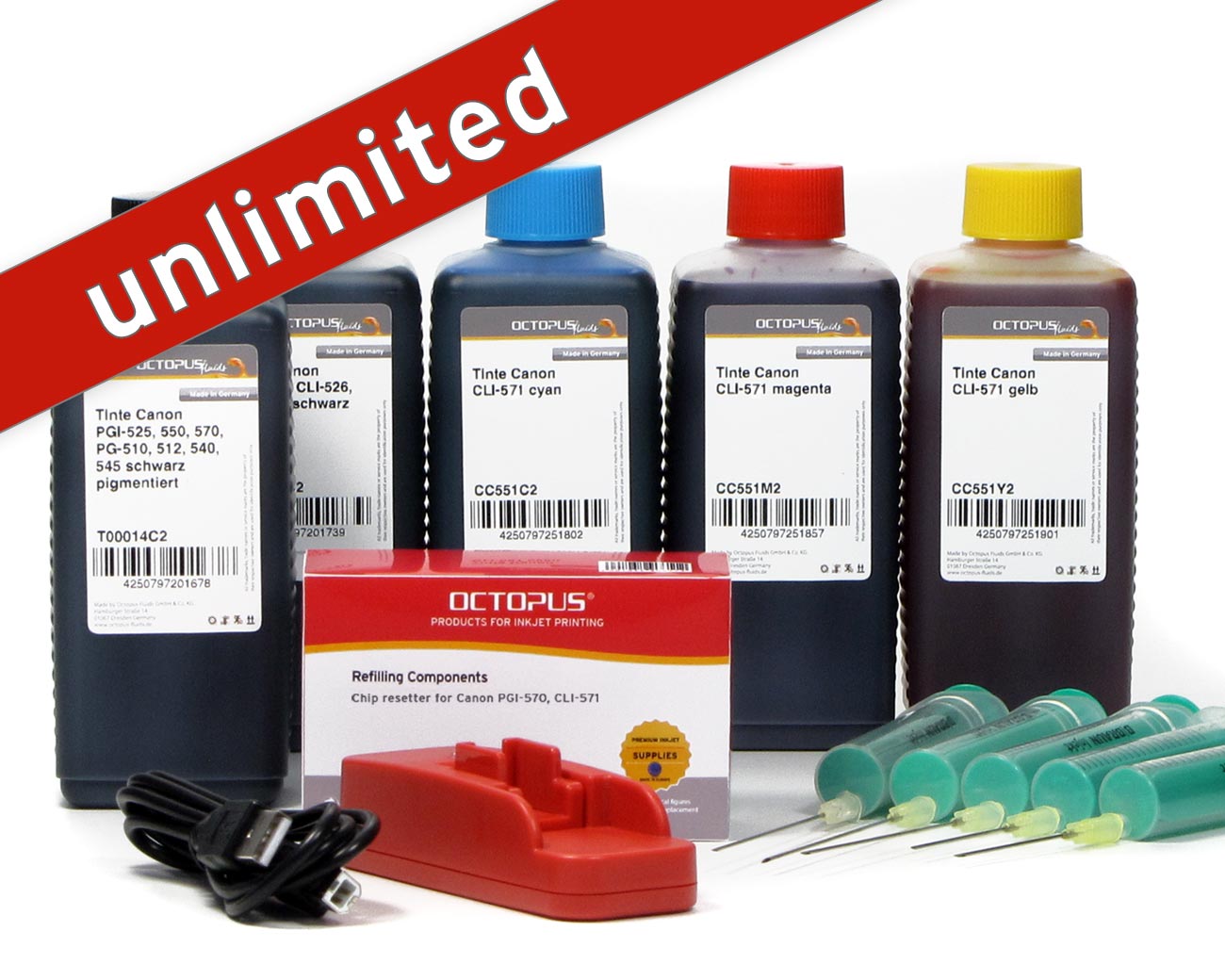 Set with chip resetter for Canon PGI-570, CLI-571 inkjet cartridges and 5x refill ink
Der Canon Chipresetter für PGI-570 und CLI-571 mit Tinte für Pixma MG 5700, MG 6800 und TS 5000, TS6000 Drucker
Chipresetter for Canon PGI-550, CLI-551 inkjet cartridges with 5x refill ink
Der Canon Chipresetter für PGI-550 und CLI-551 mit Tinte für Pixma IP, IX, MG und MX Drucker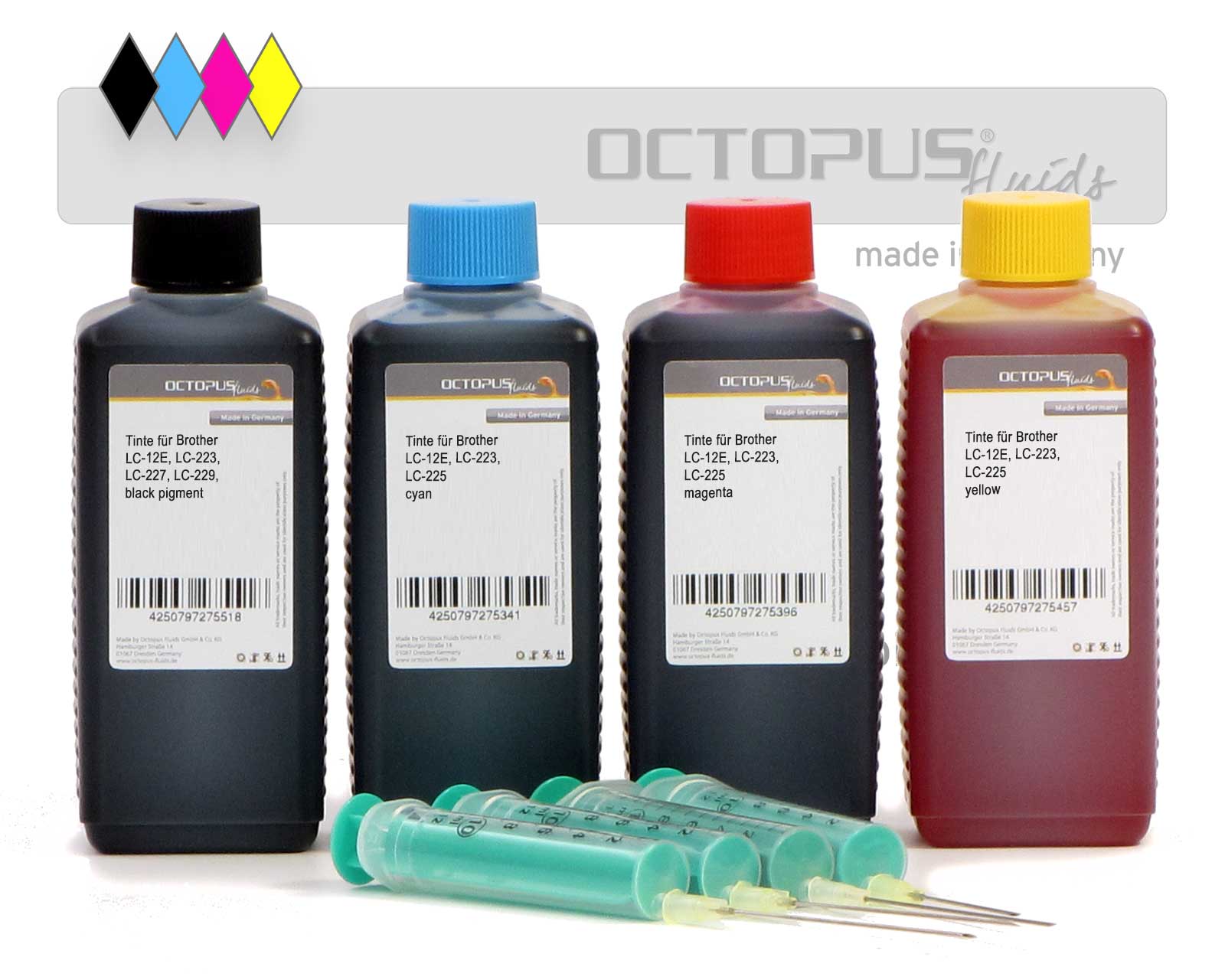 Ink set Brother LC-223, LC-225, LC-227, LC-229, LC-12E
Set comprising four ink colours and refill syringes.
Set of refillable cartridges for Brother LC-227, LC-225 with ink refill kits
Complete kit for Brother LC-227, LC-225, DCP-J 4120, MFC-J 4420, MFC-J 4425, MFC-J 4620, MFC-J 4625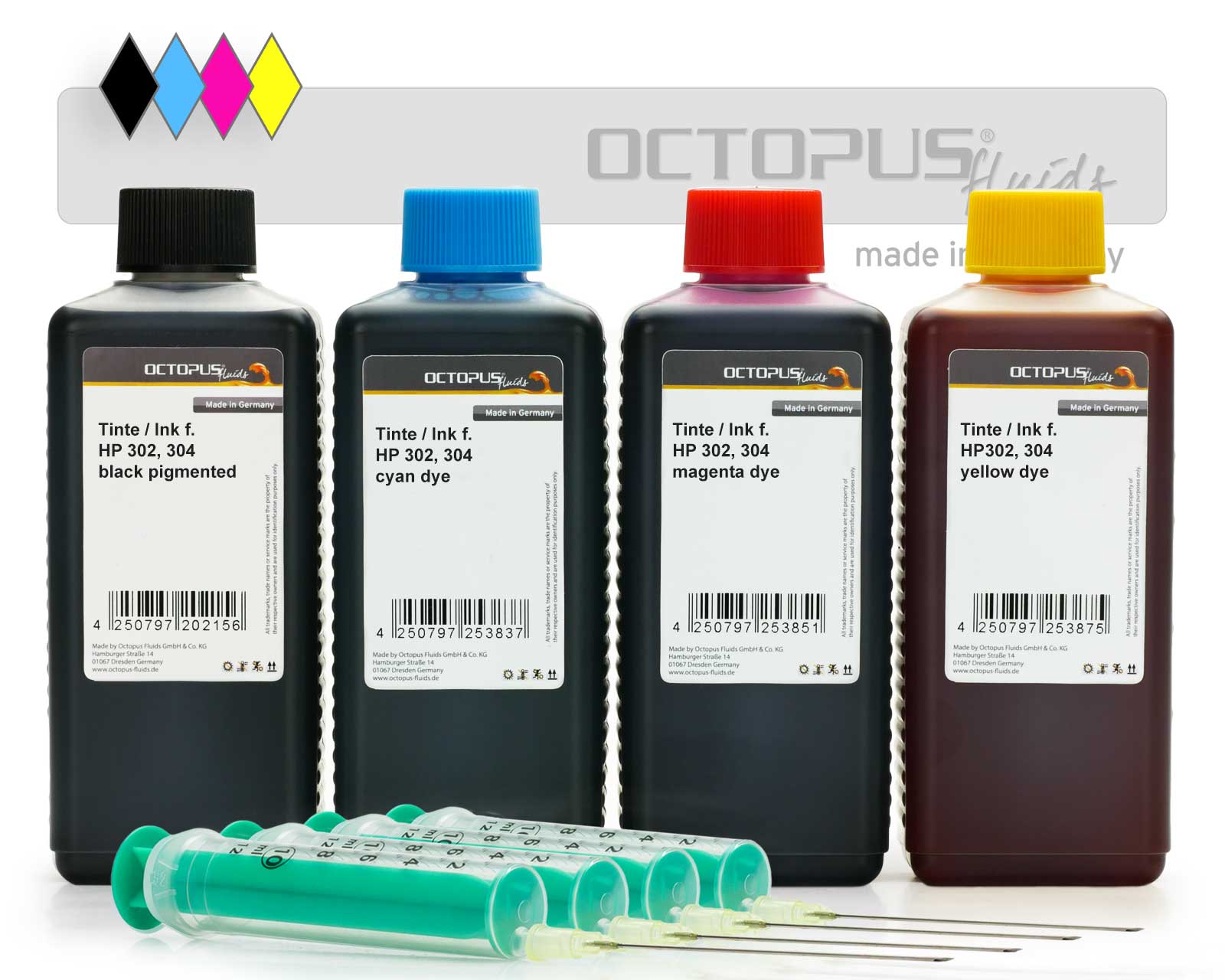 Refill ink kit for HP 302, HP 304 four colours
Druckertinten Komplettset für HP 302, HP 304, F6U68AE, F6U66AE, F6U67AE, F6U65AE, N9K08AE, N9K06AE, N9K07AE, N9K05AE