Epson ECOTANK print head cleaning - purging clogged nozzles inside the printer
Epson ECOTANK printers work with print heads based on piezo technology. The printer inks are stored in big tanks and use flexible tubes to flow from these tanks to the nozzles at the print head. Our manual demonstrates a way to get direct access to the ink ports inside the print head compartment and to attach a suitable hose an these ports for purging clogged nozzles. This way of cleaning a clogged print head works WITHOUT wasting valuable printer ink and WITHOUT unnecessarily filling up the waste ink container / waste ink sponge.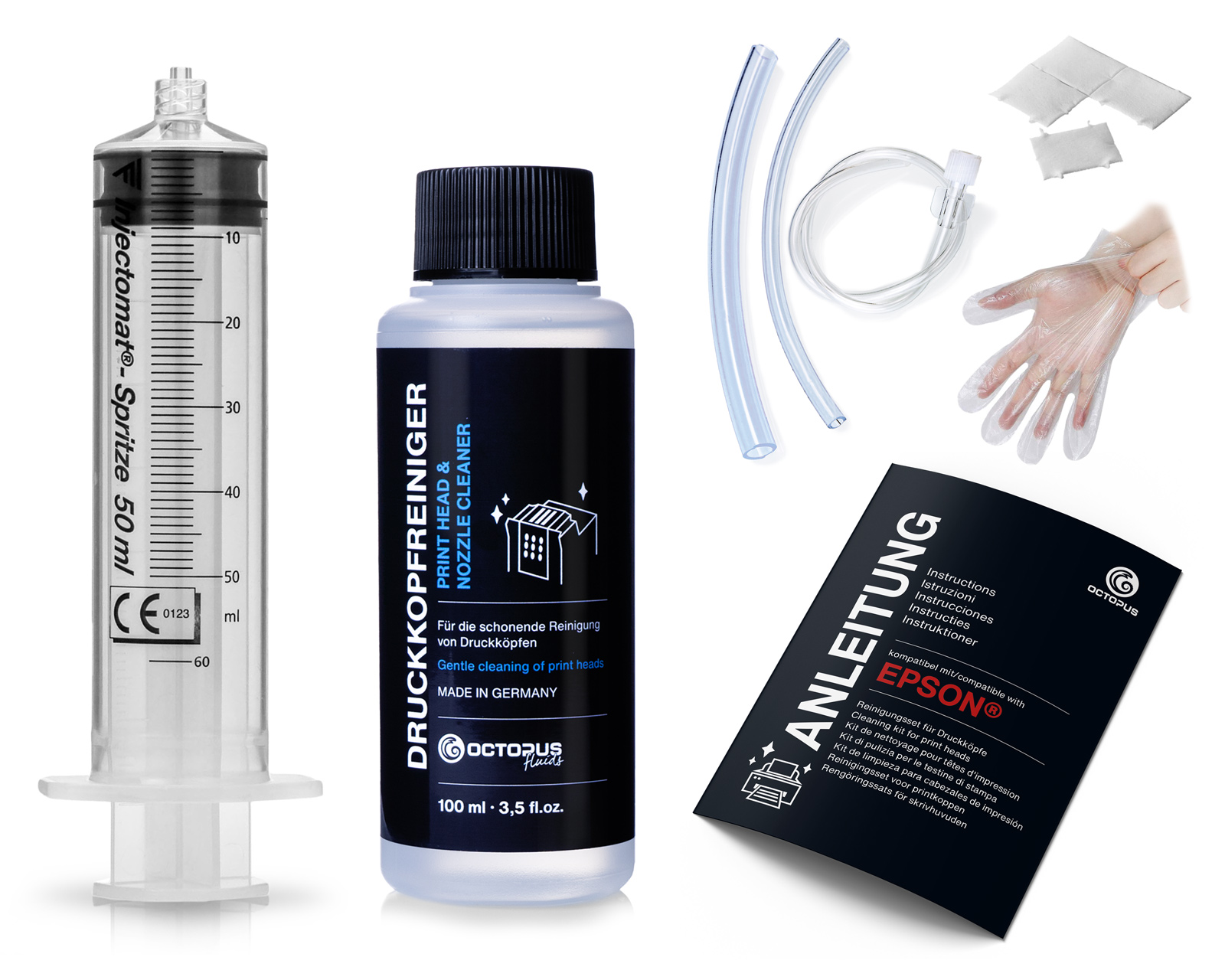 Nozzle Cleaner for Epson, Print Head Cleaner with extension
Druckkopfreiniger für Epson. Reinigen Sie eingetrocknete Druckköpfe ohne Ausbauen direkt im Drucker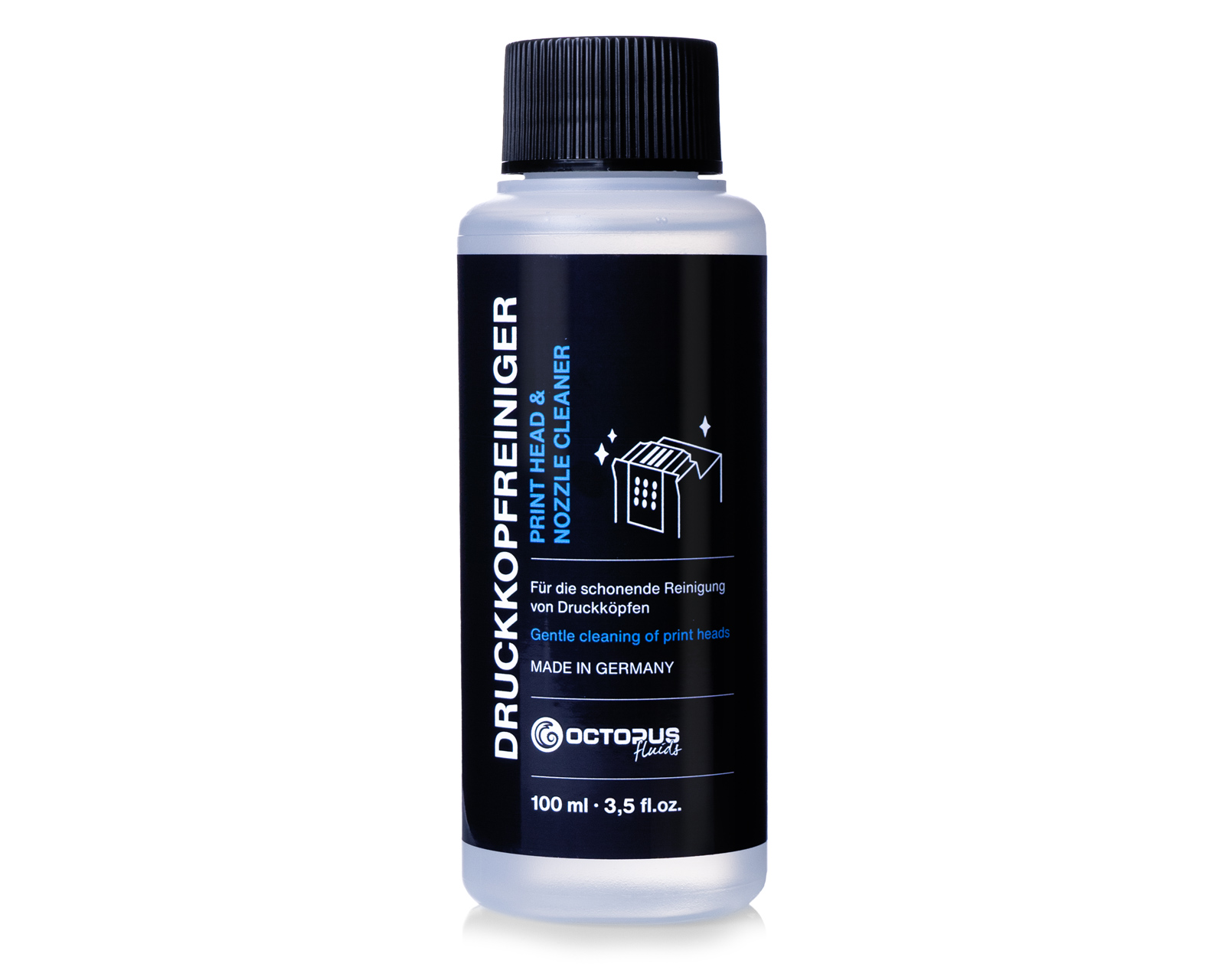 Nozzle Cleaner, Print Head Cleaner
Refill Ink by Octopus Fluids® was developed specifically for Canon CLI-42 LGY cartridges.
Softmatik refill syringe with luer lock fitting
Octopus Refill Ink has been developed specifically for HP cartridges 19, 21, 27, 56 pigmented black and is subject to very strict quality control.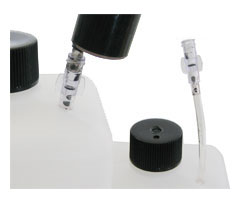 Extension for ink intake
This extension for ink intake is suitable for one-liter plastic bottles.