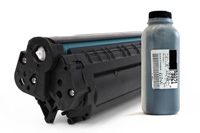 Refill Toner gibt es bei uns für mehr als 5.000 Gerätetypen der unterschiedlichsten Druckerhersteller. Achten Sie bitte immer streng darauf, dass der Resttoner vor der Befüllung gründlich aus der Kartusche entfernt werden muss. Rest- bzw. Alttoner verfügen durch die lange Belastung in der Kartusche (Hitze und Bewegung) im Vergleich zu neuem Nachfülltoner über teilweise verschiede physikalische Eigenschaften die ein Vermischen beider verhindern. Dies führt beim Ausdruck häufig zu fleckigen Druckergebnissen.
Um den für Sie richten Artikel zu finden, folgen Sie bitte unten stehender Auflistung oder verwenden Sie die Suche im oberen Bereich unserer Website. Geben Sie in der Suche Ihre Kartuschenbezeichnung oder Ihren Druckertyp ein.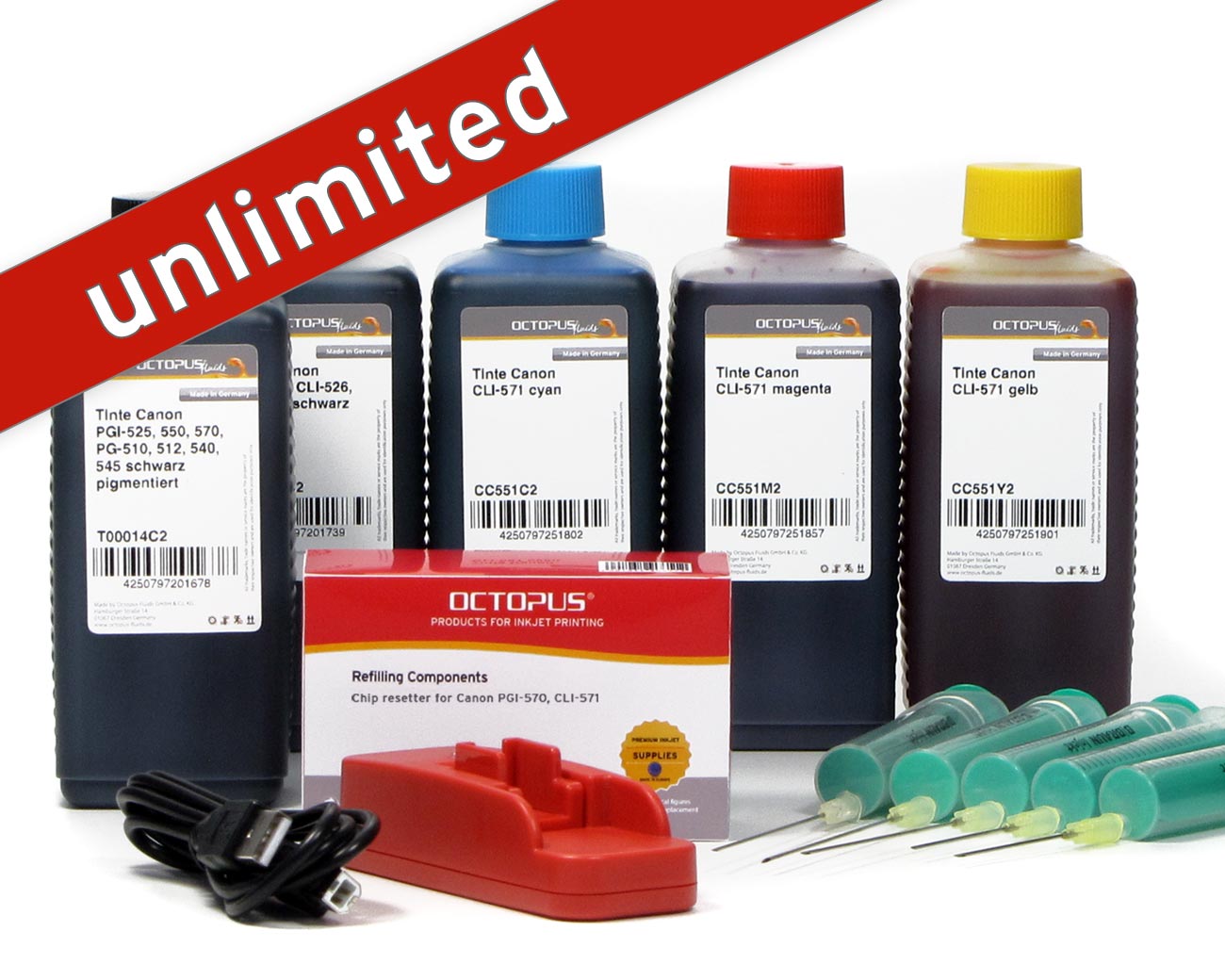 Set with chip resetter for Canon PGI-570, CLI-571 inkjet cartridges and 5x refill ink
Der Canon Chipresetter für PGI-570 und CLI-571 mit Tinte für Pixma MG 5700, MG 6800 und TS 5000, TS6000 Drucker
Chipresetter for Canon PGI-550, CLI-551 inkjet cartridges with 5x refill ink
Der Canon Chipresetter für PGI-550 und CLI-551 mit Tinte für Pixma IP, IX, MG und MX Drucker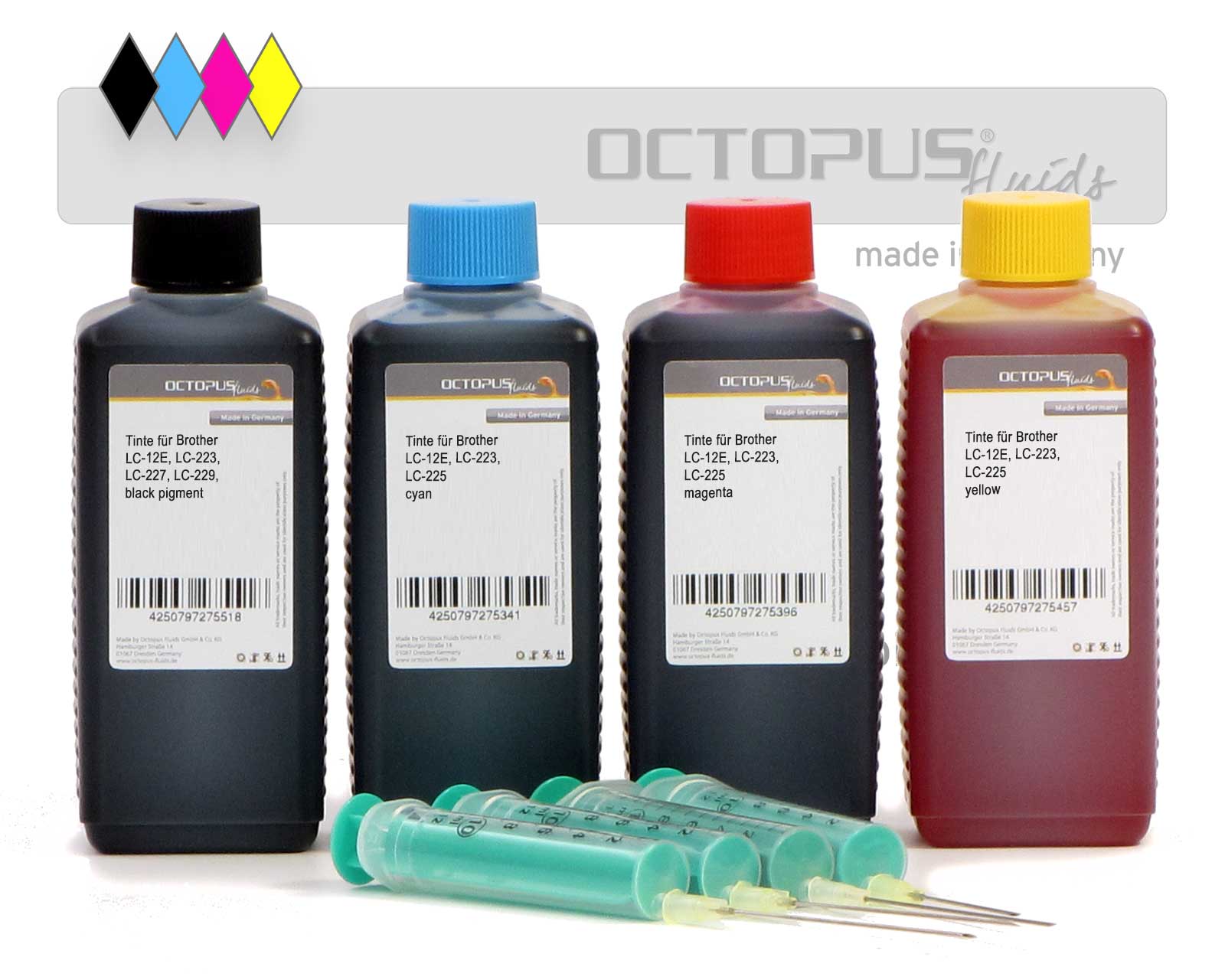 Ink set Brother LC-223, LC-225, LC-227, LC-229, LC-12E
Set comprising four ink colours and refill syringes.
Set of refillable cartridges for Brother LC-227, LC-225 with ink refill kits
Complete kit for Brother LC-227, LC-225, DCP-J 4120, MFC-J 4420, MFC-J 4425, MFC-J 4620, MFC-J 4625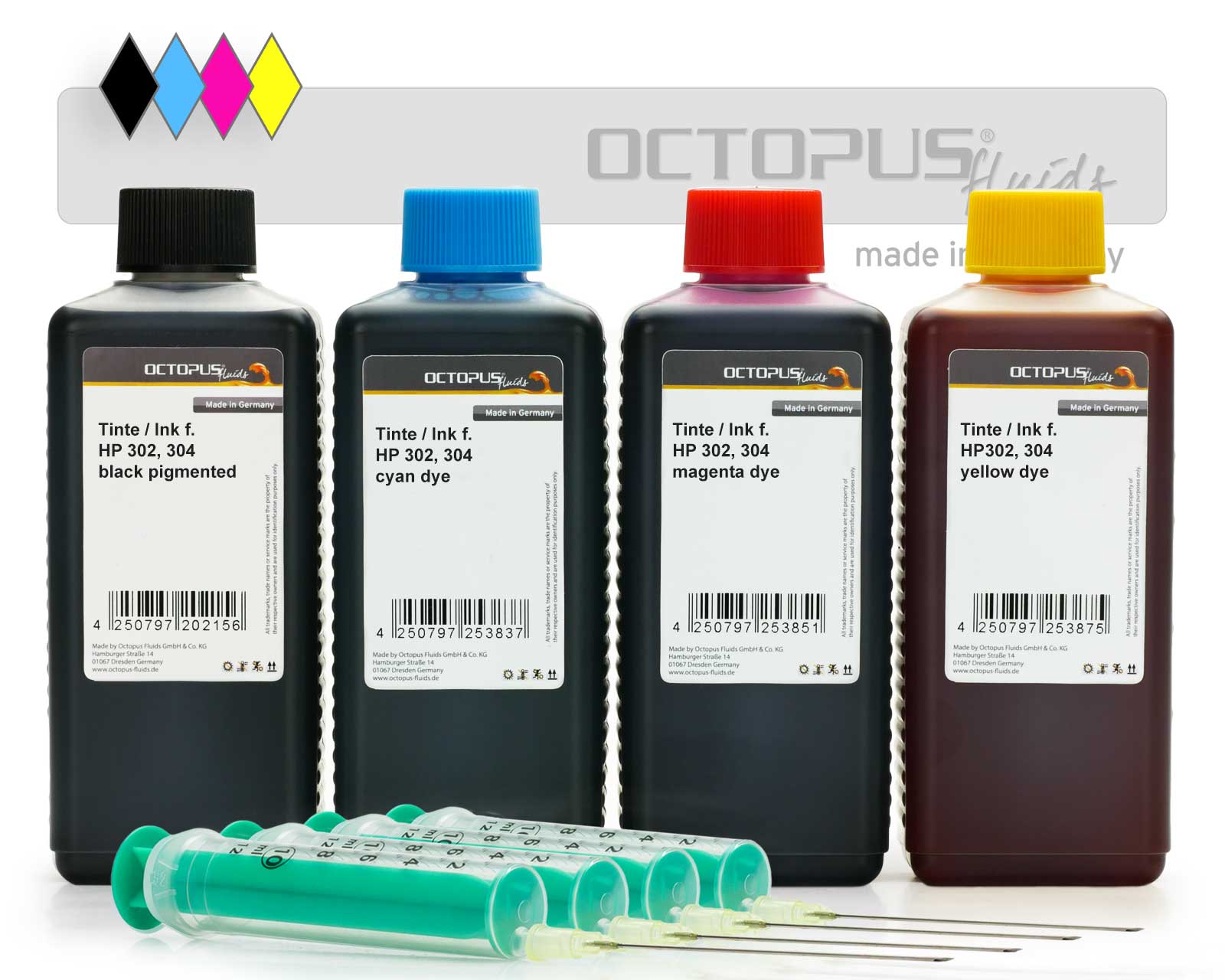 Refill ink kit for HP 302, HP 304 four colours
Druckertinten Komplettset für HP 302, HP 304, F6U68AE, F6U66AE, F6U67AE, F6U65AE, N9K08AE, N9K06AE, N9K07AE, N9K05AE