Grundsätzlich kann man zwei verschiedene Bauweisen bei Farblaserdruckern unterscheiden. Das Revolver-System und das Inline-System. Beim Revolversystem sind die Tonerkartuschen in einer rotierenden Trommel angeordnet. So kann der Drucker die Trommel drehen und die jeweils benötigte Farbe zur Bildtrommel transportieren. Das Revolversystem hat den Vorteil, dass das Innenleben recht kompakt ausfällt ? die Stellfläche des Druckers wird dadurch wesentlich kleiner. Jedoch rattert es im Drucker laut, wenn der Farblaser die Trommel mit den vier Farbpatronen dreht. Zudem ist der Farbdruck in der Regel vier mal langsamer als der Druck von reinen S/W-Seiten.
35x 30 ml Octopus Fluids Resin Ink Set, Alcohol Ink for Epoxy Resin and UV Resin
Colour-intensive alcohol ink for colouring epoxy resin and UV resin. Colour-faithful and without brown tint. 35 radiant epoxy resin colours in an economy set.
Chipresetter for Brother LC-3237, LC-3239, LC-3233, LC-3235 inkjet cartridges, for 60 Resets
Chip Resetter for resetting Brother LC-3237, LC-3239, LC-3233, LC-3235 und Brother DCP-J 1100, HL-J 6000, HL-J 6100, MFC-J 1300, J 5945, J 6945, J 6947 cartridges
Refill Ink set for Brother LC-3211, LC-3213 cartridges, CMYK
Set for Brother LC-3211, LC-3213, Brother DCP-J 572, DCP-J 770, DCP-J 772, DCP-J 774, MFC-J 490, MFC-J 491, MFC-J 497, MFC-J 890, MFC-J 895 a.o.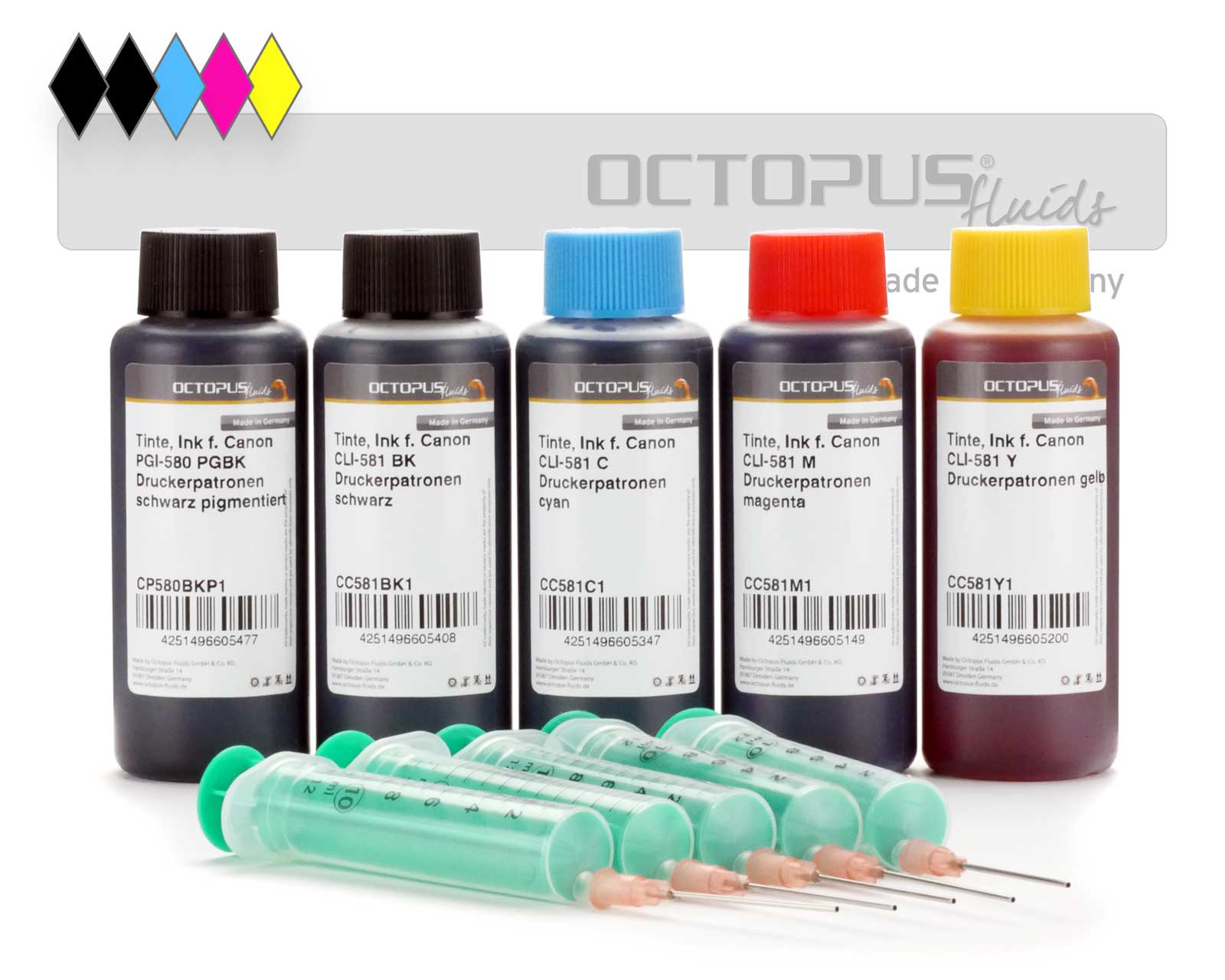 Refill ink kit for Canon PGI-580 PGI-280, CLI-581, CLI-281 inkjet cartridges
Original Printer Cartridge Lexmark 34 xl black.
Refill ink kit for Epson 33, Expression Premium XP-530, XP-630, XP-830 CMYK
Refill inks specifically for Epson 33, Epson Expression Premium XP-530, XP-540, XP-630, XP-635, XP-640, XP-645, XP-830, XP-900, XP-7100 printers. Set comprising 5 ink colours and refill syringes.