Was ist RFID-Technologie?
Unter RFID (Radio Frequency Identification) versteht man Methoden, um Daten auf einem Transponder berührungslos und ohne Sichtkontakt lesen und schreiben zu können.
Dieses geschieht durch eindeutig identifizierbare Funkchips, sog. RFID-Tags. Sie funktionieren wie Etiketten oder Barcodes mit dem Unterschied, dass sie auch beschrieben werden können.
Dadurch sind sie erneut verwendbar, was deutliche Kosteneinsparungen für diverse Branchen zur Folge hätte.
Die Beschreibbarkeit der RFID-Chips ist jedoch ein Merkmal, vor dem Datenschützer warnen. Es könnte durch die hohe Funkreichweite der Chips der gläserne Konsument entstehen, ohne dass der Betroffene davon weiß.
Anwendung in der Druckerbranche
Lexmark bietet als erster Druckerhersteller eine Drucklösung zum Erstellen von RFID-Etiketten an. Die neue Technologie ist bereits für die Geräte der T650- und der X650-Serie verfügbar.
Die RFID-Lösung wird an der Stelle der Papierzufuhr nachgerüstet, Funktechnik und Antenne sind bereits integriert.
Somit ist es möglich RFID-Etiketten mit einer Geschwindigkeit von bis zu 20 Seiten pro Minute zu erstellen. Alle anderen Druckvorgänge können zudem weiterhin wie bisher durchgeführt werden.
Lexmark bietet die Technologie als Zubehör zum Nachrüsten des Druckers an oder auch als komplette Lösung.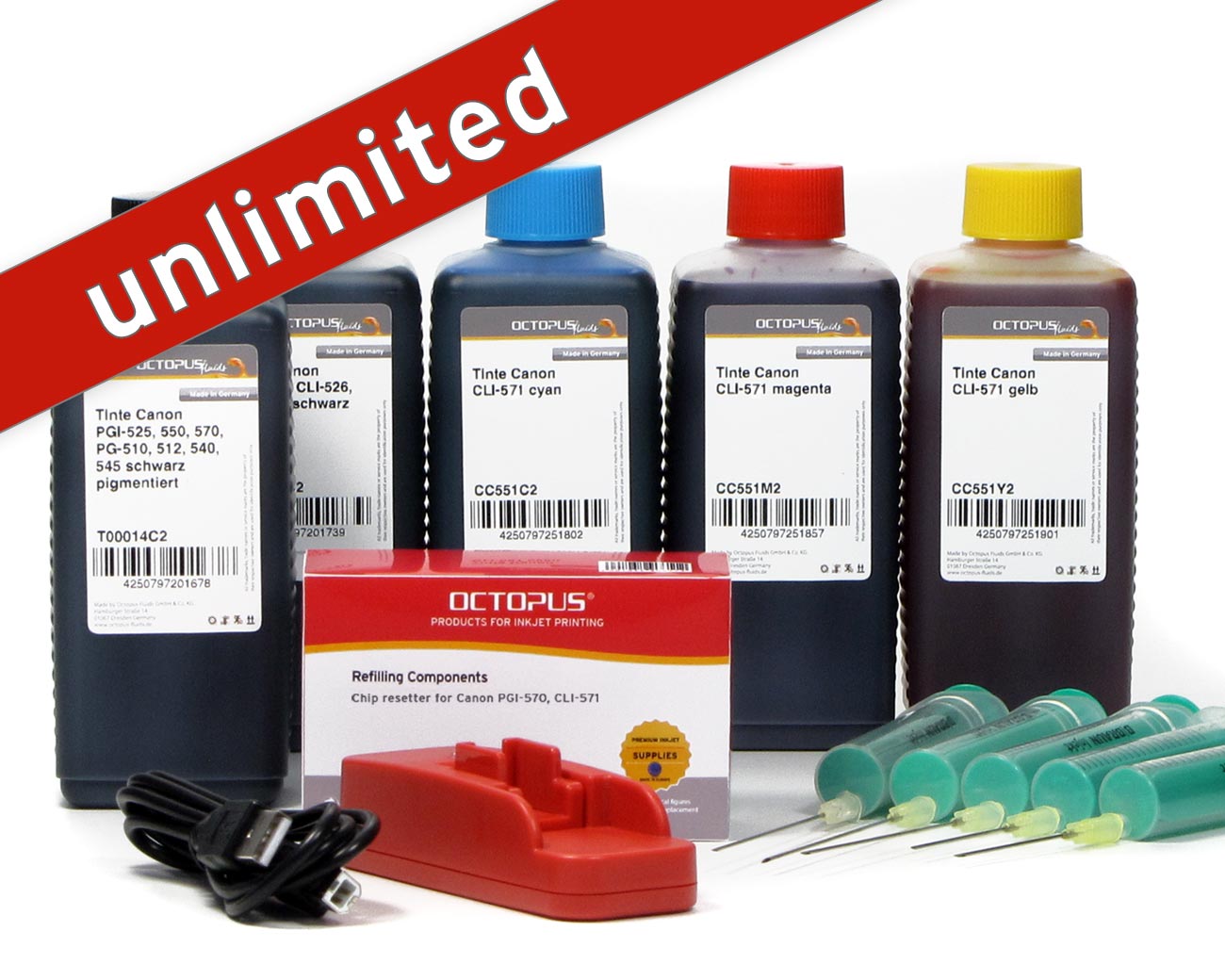 Set with chip resetter for Canon PGI-570, CLI-571 inkjet cartridges and 5x refill ink
Der Canon Chipresetter für PGI-570 und CLI-571 mit Tinte für Pixma MG 5700, MG 6800 und TS 5000, TS6000 Drucker
Chipresetter for Canon PGI-550, CLI-551 inkjet cartridges with 5x refill ink
Der Canon Chipresetter für PGI-550 und CLI-551 mit Tinte für Pixma IP, IX, MG und MX Drucker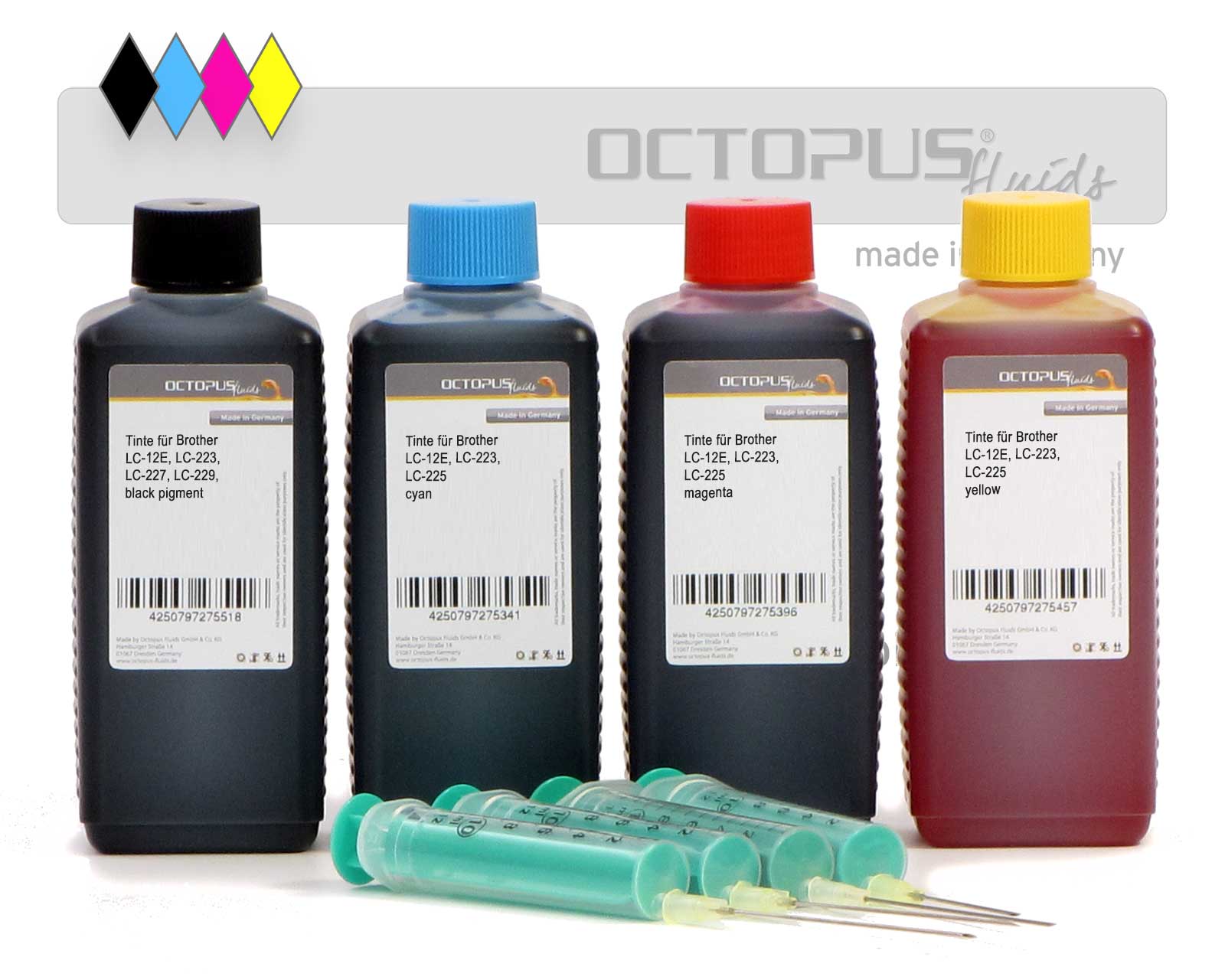 Ink set Brother LC-223, LC-225, LC-227, LC-229, LC-12E
Set comprising four ink colours and refill syringes.
Set of refillable cartridges for Brother LC-227, LC-225 with ink refill kits
Complete kit for Brother LC-227, LC-225, DCP-J 4120, MFC-J 4420, MFC-J 4425, MFC-J 4620, MFC-J 4625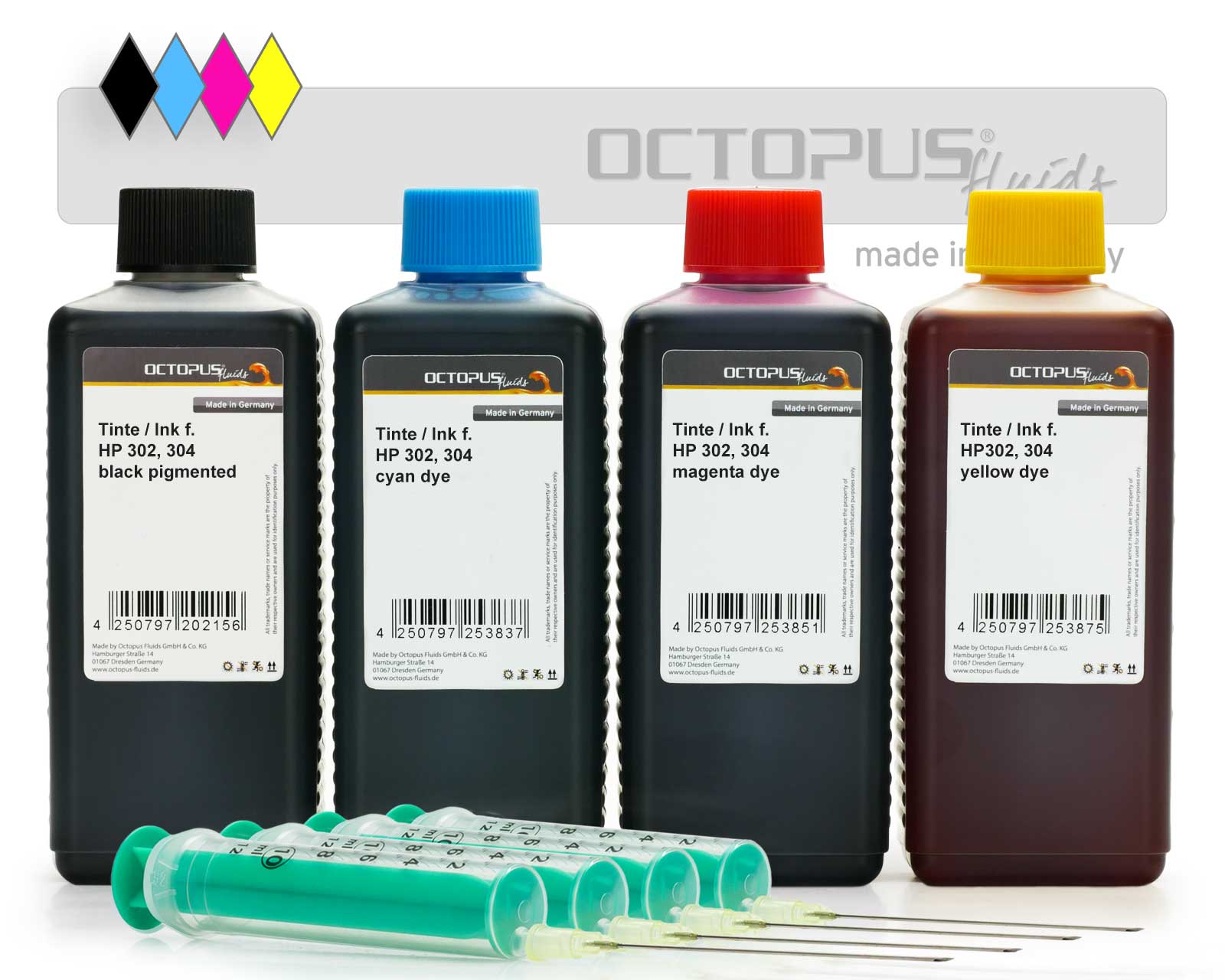 Refill ink kit for HP 302, HP 304 four colours
Druckertinten Komplettset für HP 302, HP 304, F6U68AE, F6U66AE, F6U67AE, F6U65AE, N9K08AE, N9K06AE, N9K07AE, N9K05AE