Mit Rotech Sublimationstinte werden Ihre ersten Schritte in Richtung Sublimation zum Erfolg. Mit dem richtigen ICC Farbprofil für Rotech stimmen Sie die Farbwiedergabe für diese Tinten professionell ab und erleiden später keinen Reinfall. Das richtige Farbprofil können Sie hier unter dem Link downloaden.
Rotech entwickelt seit vielen Jahren hochwertige Sublimationstinten. Mit der Übernahme der Firma Rotech durch Sawgrass, besitzt jetzt auch Rotech Sublimationstinte das Patent für die Verwendung der Sublimationstinten in den kleinen Desktopdruckern. Gehen Sie in diesem Punkt besser nicht das Risiko einer kostenplichtigen Abmahnung von Sawgrass wegen Patentverletzung ein und verwenden Sie in Desktopdruckern unter 42 Zoll am Besten nur Rotech oder ArTainum Tinten. Sicher ist sicher! Rotech Sublimationstinte können Sie hier online bestellen.
35x 30 ml Octopus Fluids Resin Ink Set, Alcohol Ink for Epoxy Resin and UV Resin
Colour-intensive alcohol ink for colouring epoxy resin and UV resin. Colour-faithful and without brown tint. 35 radiant epoxy resin colours in an economy set.
Chipresetter for Brother LC-3237, LC-3239, LC-3233, LC-3235 inkjet cartridges, for 60 Resets
Chip Resetter for resetting Brother LC-3237, LC-3239, LC-3233, LC-3235 und Brother DCP-J 1100, HL-J 6000, HL-J 6100, MFC-J 1300, J 5945, J 6945, J 6947 cartridges
Refill Ink set for Brother LC-3211, LC-3213 cartridges, CMYK
Set for Brother LC-3211, LC-3213, Brother DCP-J 572, DCP-J 770, DCP-J 772, DCP-J 774, MFC-J 490, MFC-J 491, MFC-J 497, MFC-J 890, MFC-J 895 a.o.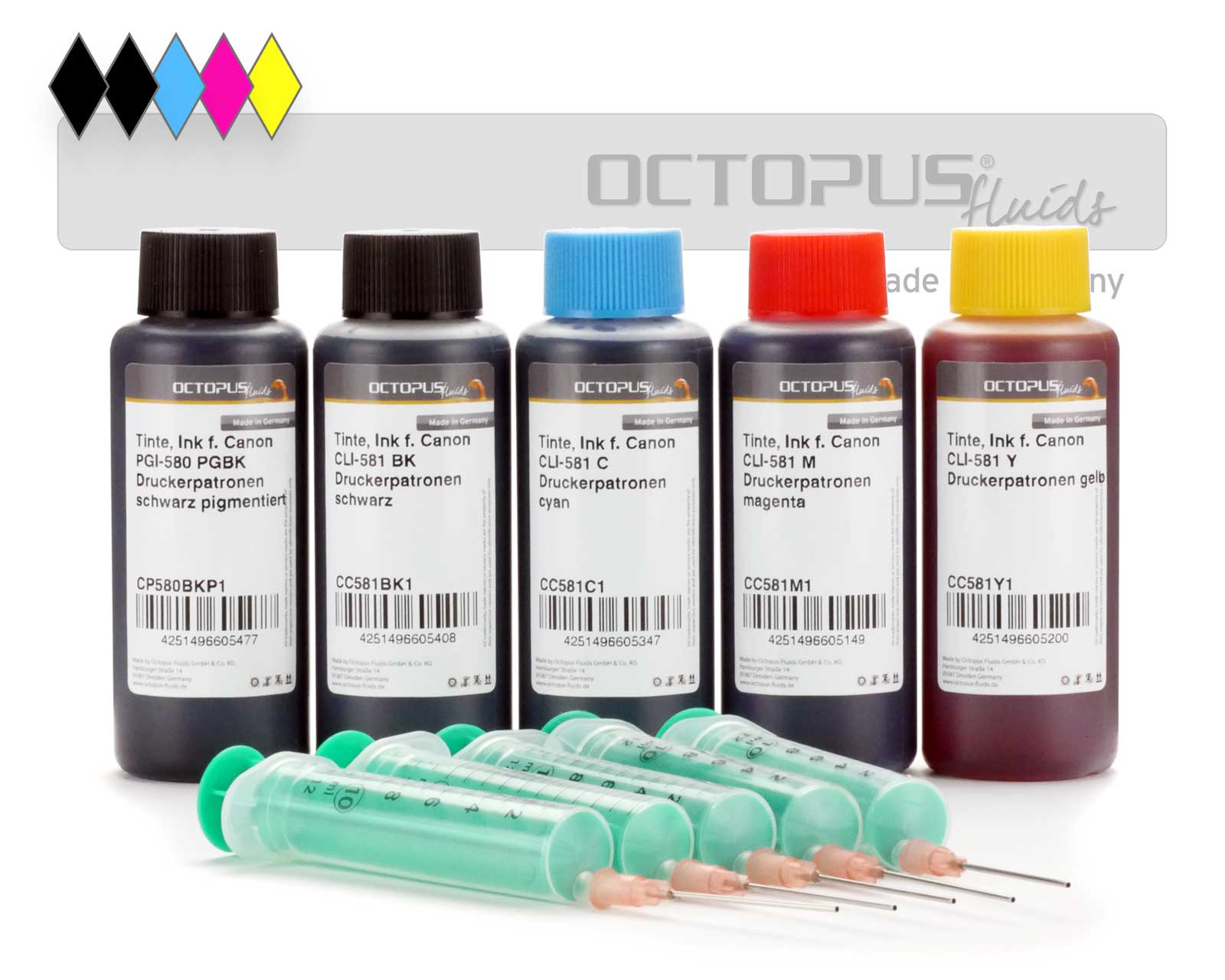 Refill ink kit for Canon PGI-580 PGI-280, CLI-581, CLI-281 inkjet cartridges
Original Printer Cartridge Lexmark 34 xl black.
Refill ink kit for Epson 33, Expression Premium XP-530, XP-630, XP-830 CMYK
Refill inks specifically for Epson 33, Epson Expression Premium XP-530, XP-540, XP-630, XP-635, XP-640, XP-645, XP-830, XP-900, XP-7100 printers. Set comprising 5 ink colours and refill syringes.