SubliJet R Geltinten für Sublimation stellen einen echten Vorteil im Vergleich zur Verwendung von normalen Sublimationstinten. Mit "normal" meinen wir hier die flüssige Form der Tinten, welche in Piezodruckern von Epson und anderen eingesetzt werden. SubliJet R Sublimationstinte ist eine Geltinte und trocknet im Drucker bei weitem nicht so schnell aus. Dadurch eignet sich der Einsatz dieser SubliJet R Geltinten insbesondere für Anwender deren Sublimationsdrucker nicht Tag für Tag in Betrieb sind. SubliJet R Tintenpatronen erhalten Sie hier in unserem Onlineportal.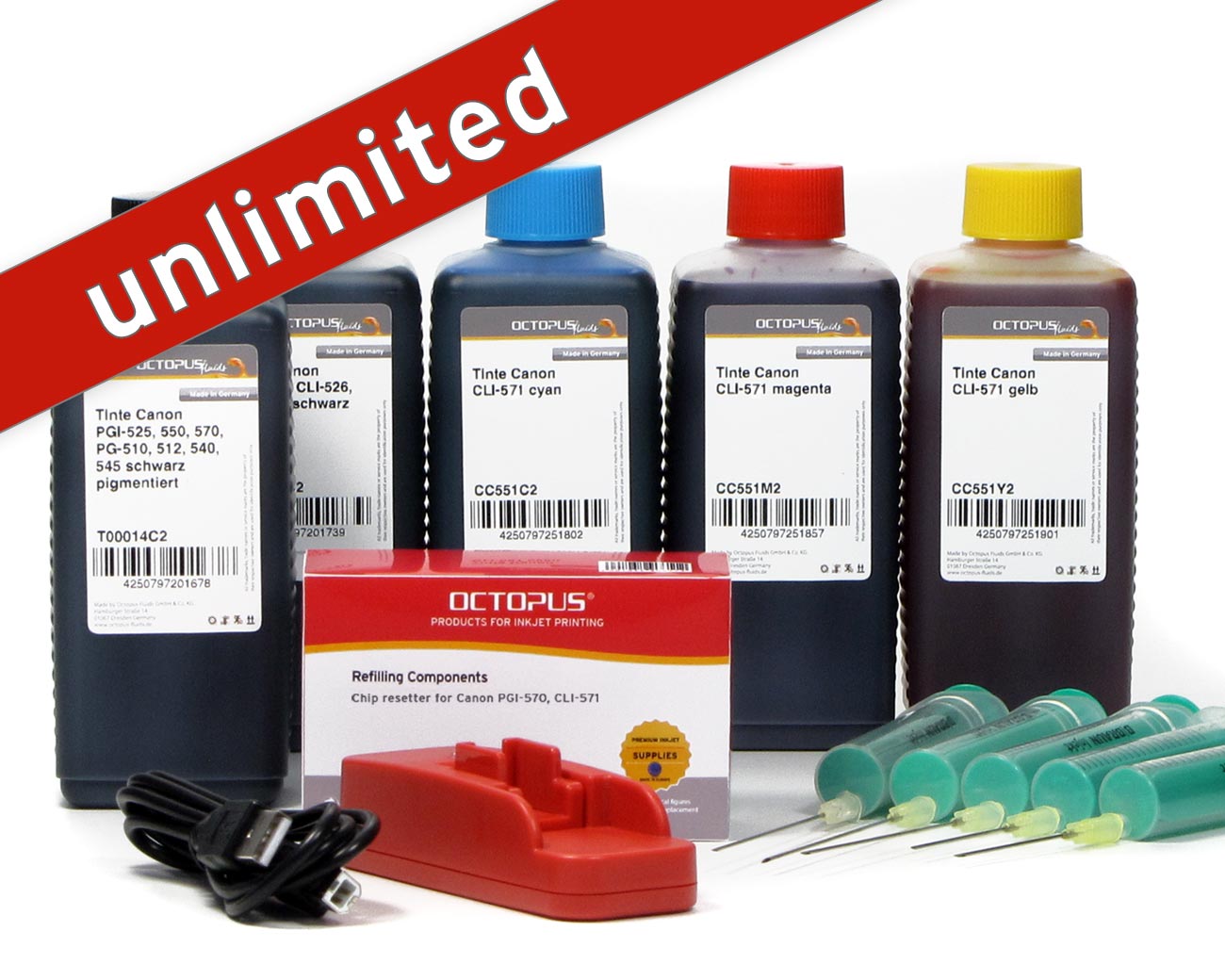 Set with chip resetter for Canon PGI-570, CLI-571 inkjet cartridges and 5x refill ink
Der Canon Chipresetter für PGI-570 und CLI-571 mit Tinte für Pixma MG 5700, MG 6800 und TS 5000, TS6000 Drucker
Chipresetter for Canon PGI-550, CLI-551 inkjet cartridges with 5x refill ink
Der Canon Chipresetter für PGI-550 und CLI-551 mit Tinte für Pixma IP, IX, MG und MX Drucker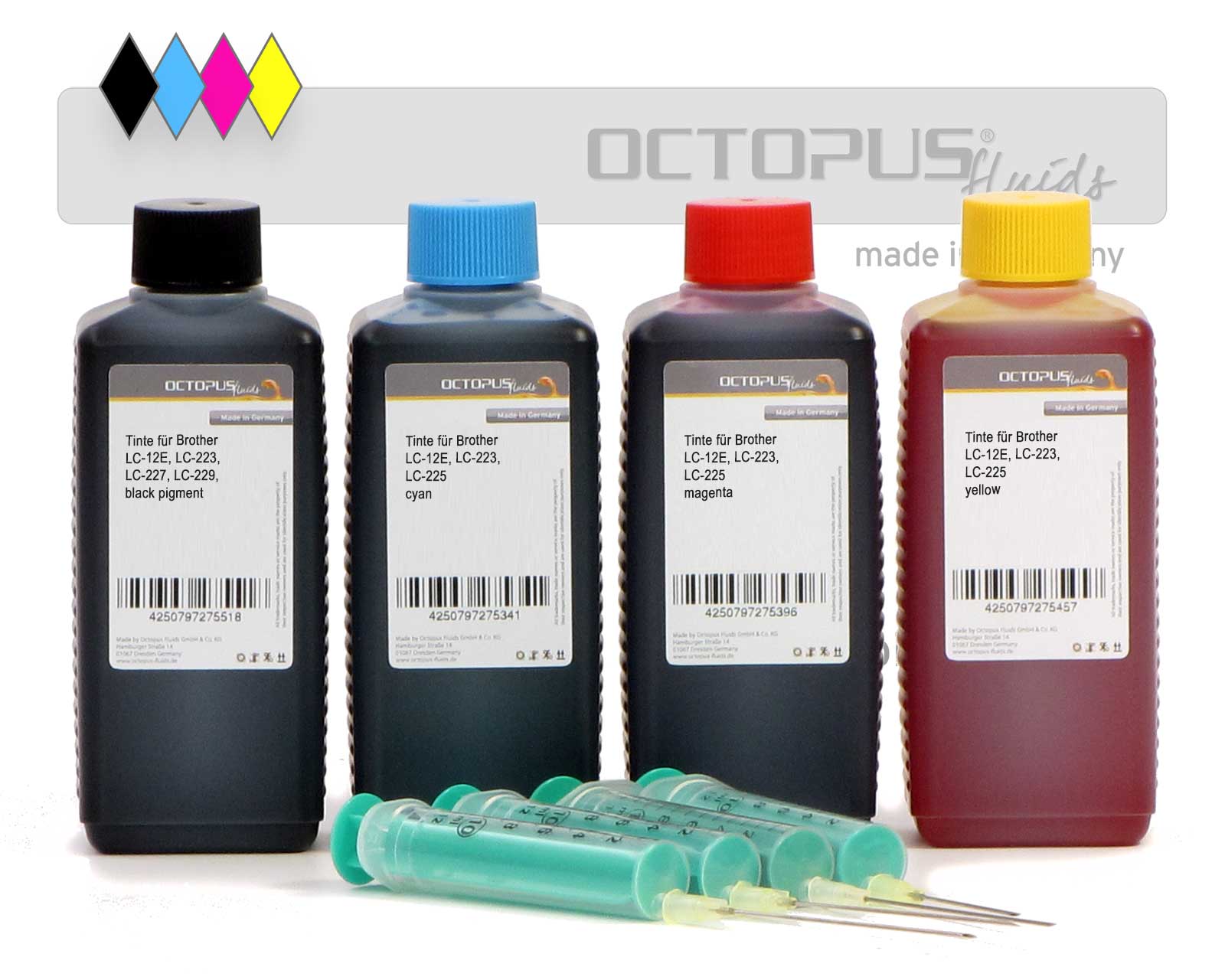 Ink set Brother LC-223, LC-225, LC-227, LC-229, LC-12E
Set comprising four ink colours and refill syringes.
Set of refillable cartridges for Brother LC-227, LC-225 with ink refill kits
Complete kit for Brother LC-227, LC-225, DCP-J 4120, MFC-J 4420, MFC-J 4425, MFC-J 4620, MFC-J 4625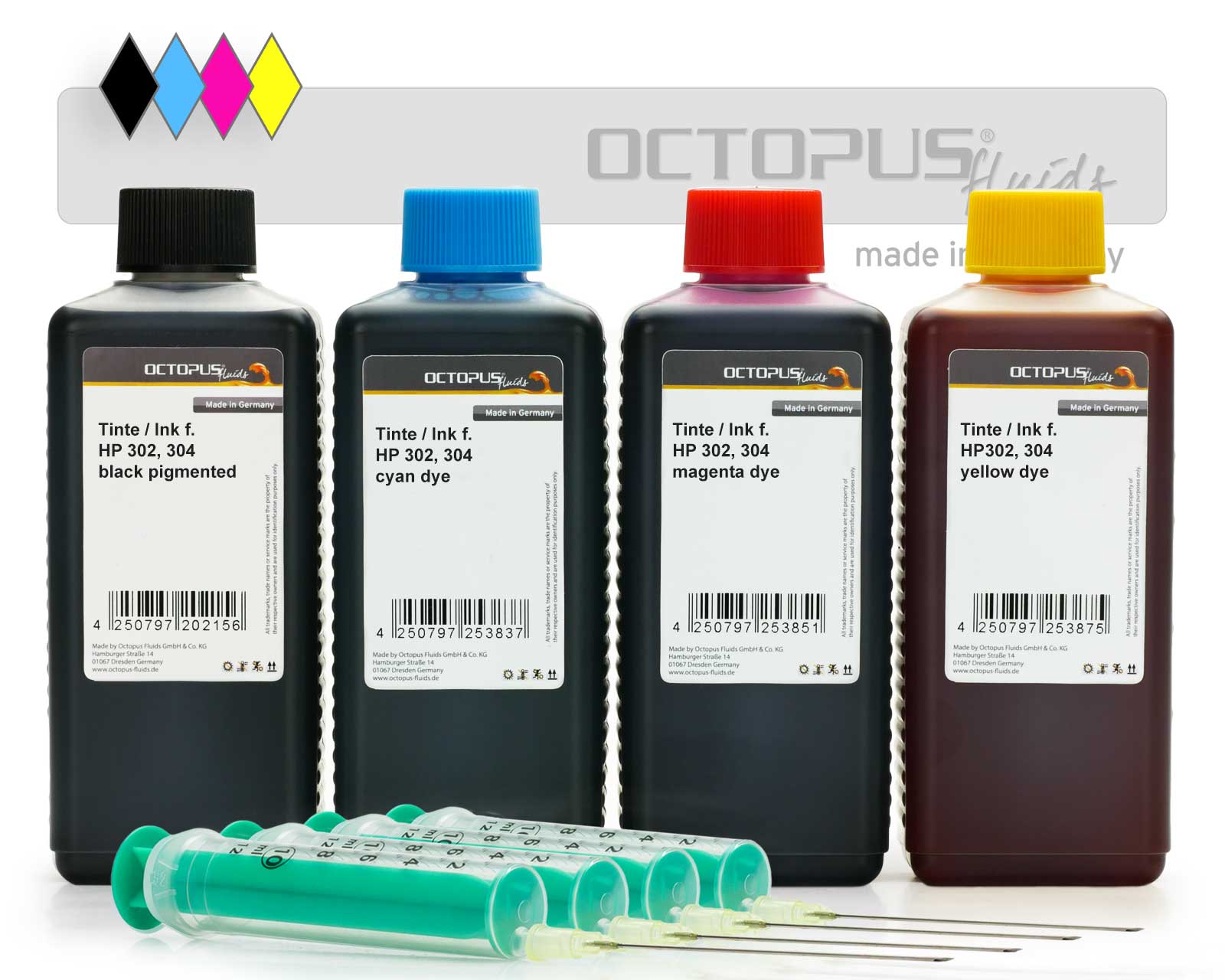 Refill ink kit for HP 302, HP 304 four colours
Druckertinten Komplettset für HP 302, HP 304, F6U68AE, F6U66AE, F6U67AE, F6U65AE, N9K08AE, N9K06AE, N9K07AE, N9K05AE