SubliJet R Geltinten für Sublimation stellen einen echten Vorteil im Vergleich zur Verwendung von normalen Sublimationstinten. Mit "normal" meinen wir hier die flüssige Form der Tinten, welche in Piezodruckern von Epson und anderen eingesetzt werden. SubliJet R Sublimationstinte ist eine Geltinte und trocknet im Drucker bei weitem nicht so schnell aus. Dadurch eignet sich der Einsatz dieser SubliJet R Geltinten insbesondere für Anwender deren Sublimationsdrucker nicht Tag für Tag in Betrieb sind. SubliJet R Tintenpatronen erhalten Sie hier in unserem Onlineportal.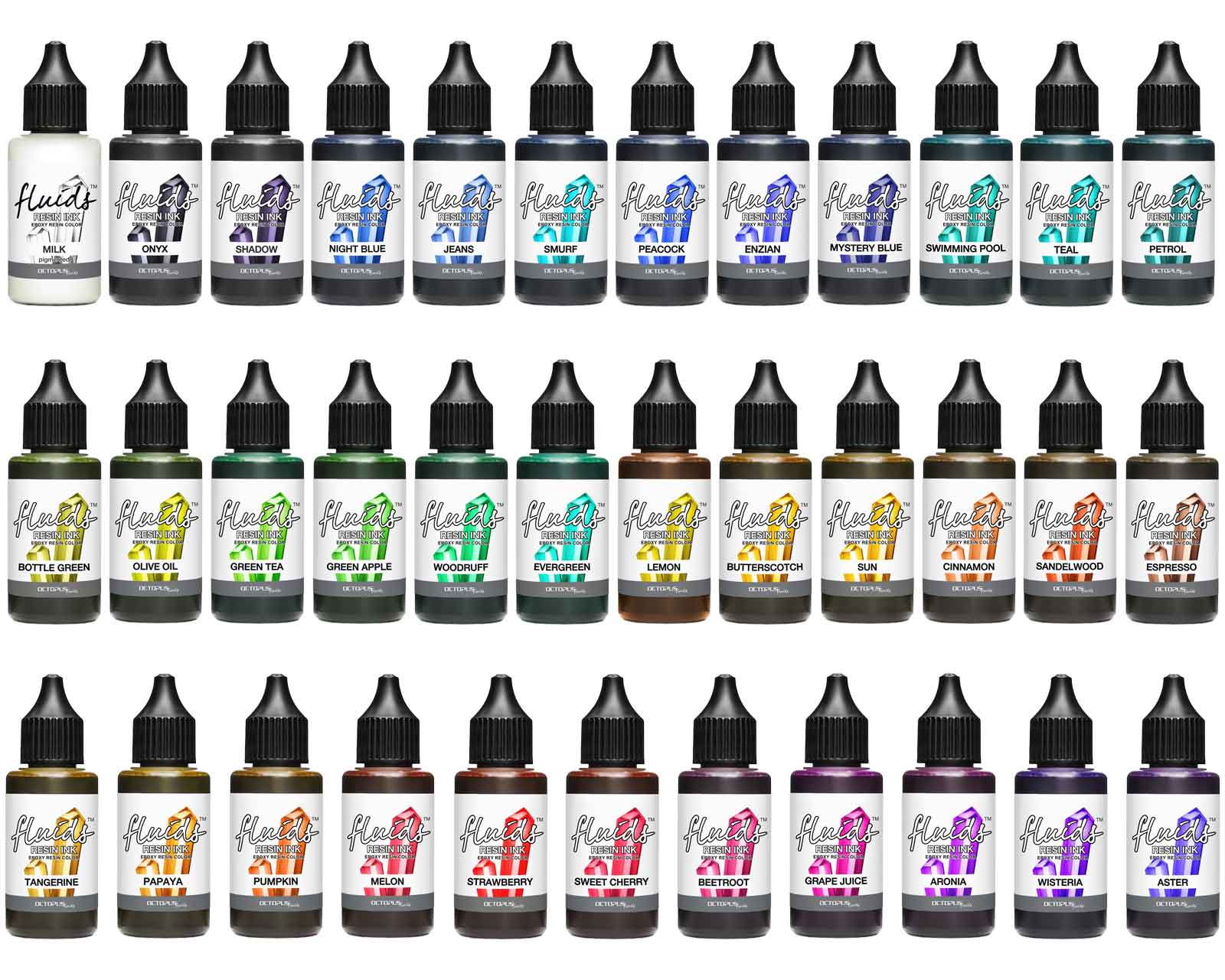 35x 30 ml Octopus Fluids Resin Ink Set, Alcohol Ink for Epoxy Resin and UV Resin
Colour-intensive alcohol ink for colouring epoxy resin and UV resin. Colour-faithful and without brown tint. 35 radiant epoxy resin colours in an economy set.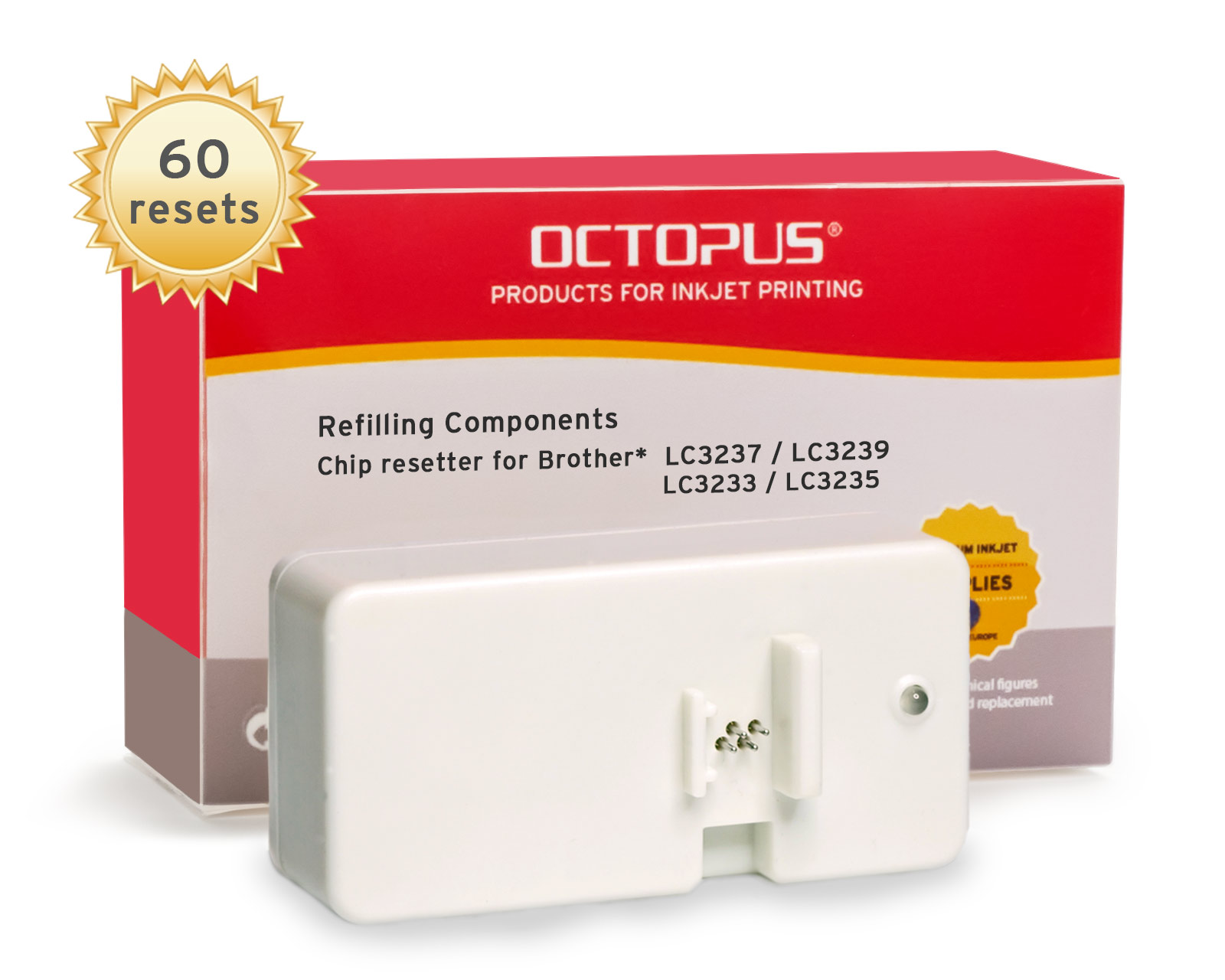 Chipresetter for Brother LC-3237, LC-3239, LC-3233, LC-3235 inkjet cartridges, for 60 Resets
Chip Resetter for resetting Brother LC-3237, LC-3239, LC-3233, LC-3235 und Brother DCP-J 1100, HL-J 6000, HL-J 6100, MFC-J 1300, J 5945, J 6945, J 6947 cartridges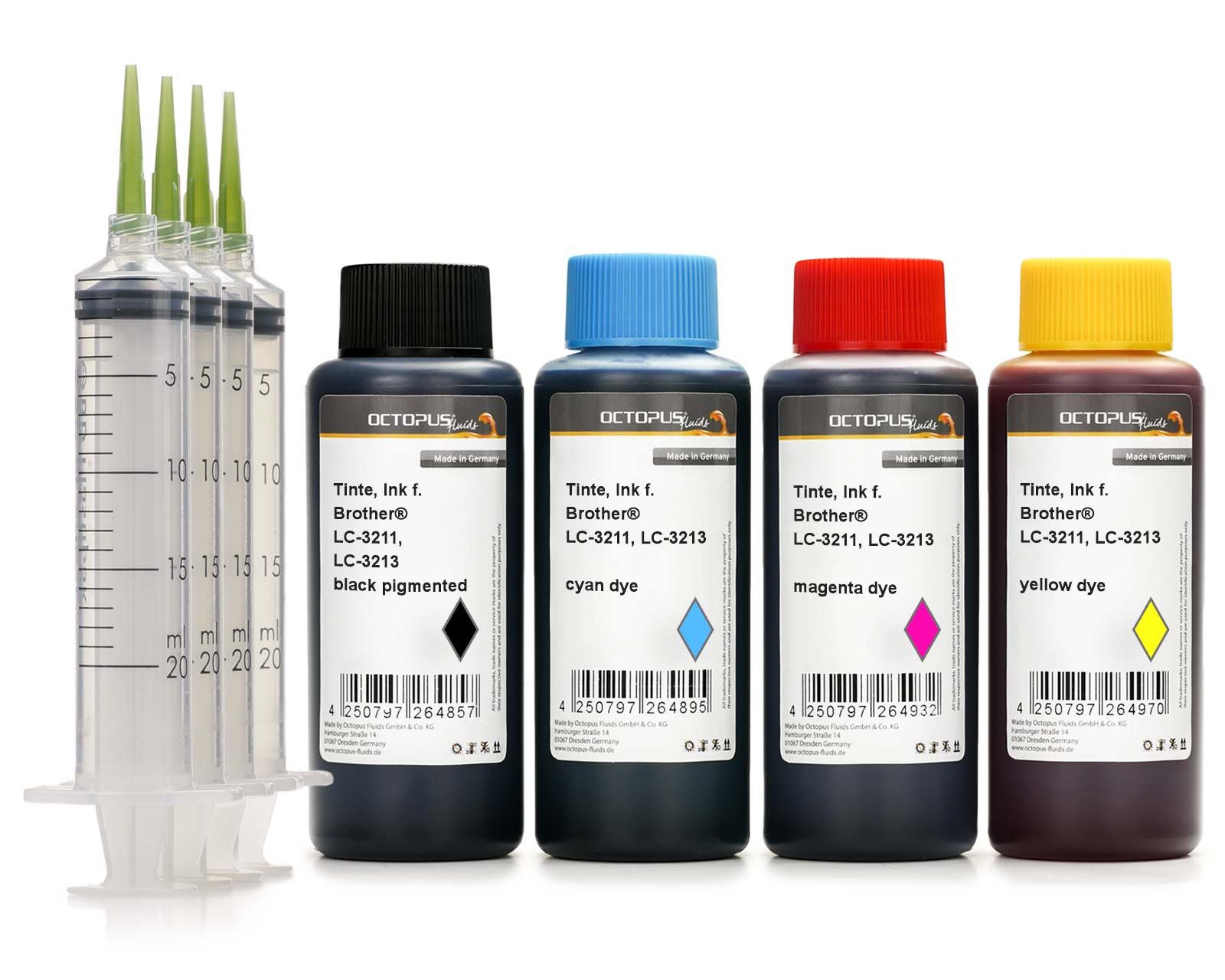 Refill Ink set for Brother LC-3211, LC-3213 cartridges, CMYK
Set for Brother LC-3211, LC-3213, Brother DCP-J 572, DCP-J 770, DCP-J 772, DCP-J 774, MFC-J 490, MFC-J 491, MFC-J 497, MFC-J 890, MFC-J 895 a.o.
Refill ink kit for Canon PGI-580 PGI-280, CLI-581, CLI-281 inkjet cartridges
Original Printer Cartridge Lexmark 34 xl black.
Refill ink kit for Epson 33, Expression Premium XP-530, XP-630, XP-830 CMYK
Refill inks specifically for Epson 33, Epson Expression Premium XP-530, XP-540, XP-630, XP-635, XP-640, XP-645, XP-830, XP-900, XP-7100 printers. Set comprising 5 ink colours and refill syringes.