Tinten Toner Tankstelle Dresden
In Dresden gibt es mittlerweile ca. 20 Tinten Toner Tankstellen. Darunter fallen z.B. Fillialen der größeren Ketten "Tinten Toner Tankstation", "Cartridge World" und "Tinten Oase".
Octopus bietet einer Tinten Toner Tankstelle alles, was für eine Neugründung benötigt wird. Mit Einrichtungskonzepten, technischem und wirtschaftlichem Know-How stehen Ihnen unseren Experten zur Seite. Neben Werbemitteln können Sie durch uns alle benötigten Werkzeuge und Materialien beziehen.
Unser Hauptsitz befindet sich in Dresden, jedoch betreuen wir unsere Kunden auch überregional. Bei Octopus erwartet Sie neben Informationen rund um das Thema Refill von Druckerpatronen auch ein großer Online-Shop für Druckertinte, Nachfülltoner un d Refillzubehör. Getätigte Bestellungen können Sie sich sowohl zusenden lassen, als auch selber vor Ort in Dresden abholen.
Hier finden Sie eine Liste mit Tintentankstellen in Dresden.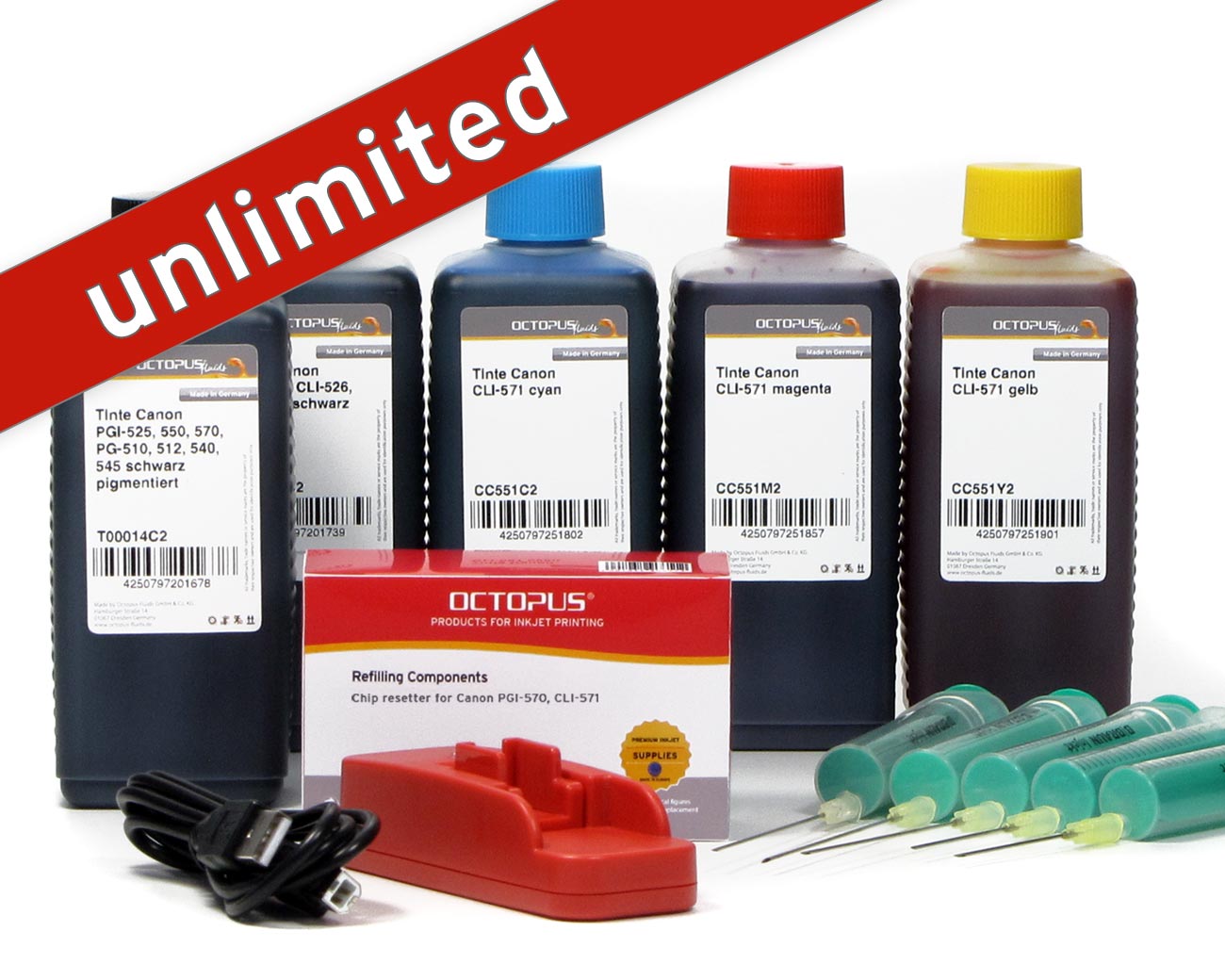 Set with chip resetter for Canon PGI-570, CLI-571 inkjet cartridges and 5x refill ink
Der Canon Chipresetter für PGI-570 und CLI-571 mit Tinte für Pixma MG 5700, MG 6800 und TS 5000, TS6000 Drucker
Chipresetter for Canon PGI-550, CLI-551 inkjet cartridges with 5x refill ink
Der Canon Chipresetter für PGI-550 und CLI-551 mit Tinte für Pixma IP, IX, MG und MX Drucker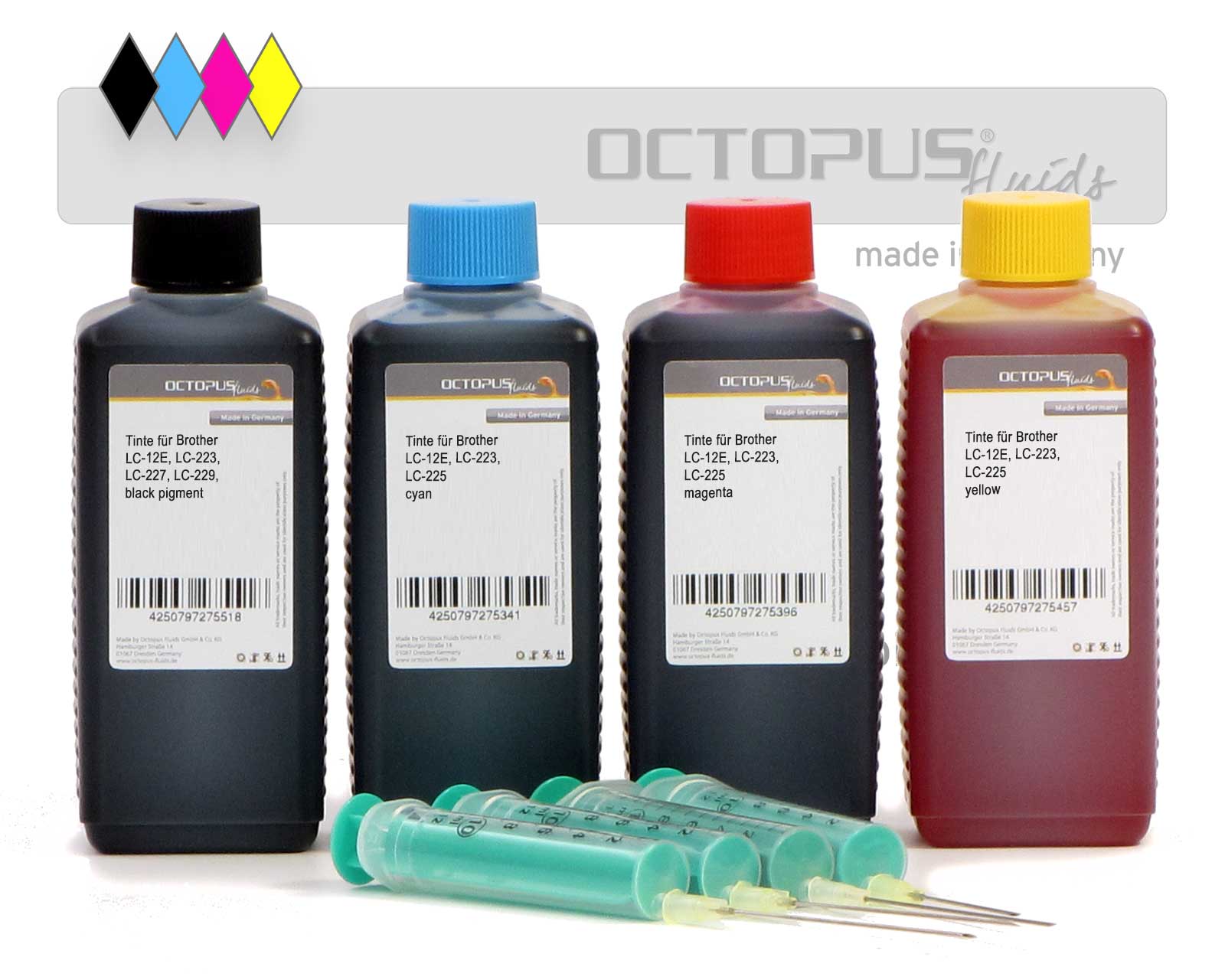 Ink set Brother LC-223, LC-225, LC-227, LC-229, LC-12E
Set comprising four ink colours and refill syringes.
Set of refillable cartridges for Brother LC-227, LC-225 with ink refill kits
Complete kit for Brother LC-227, LC-225, DCP-J 4120, MFC-J 4420, MFC-J 4425, MFC-J 4620, MFC-J 4625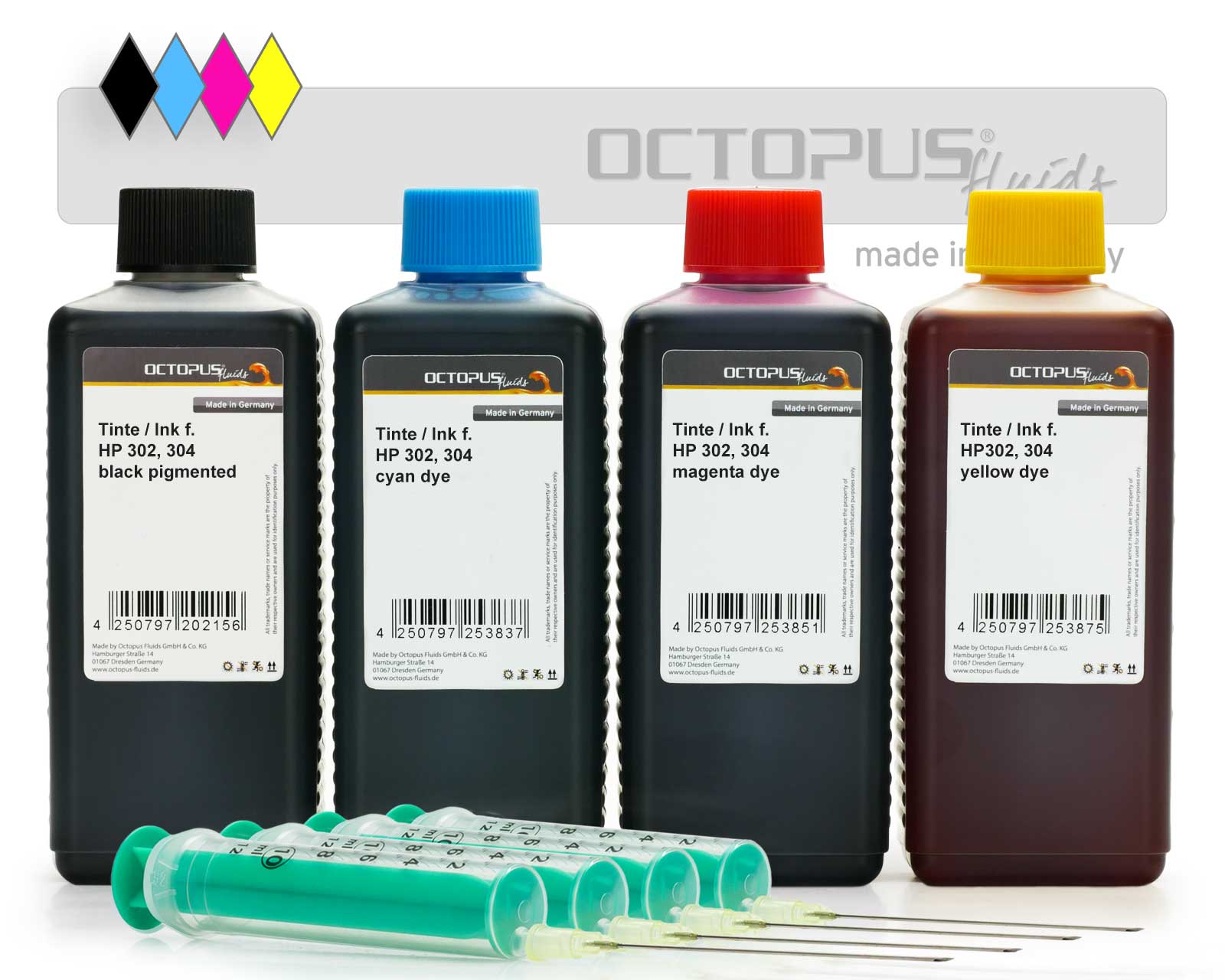 Refill ink kit for HP 302, HP 304 four colours
Druckertinten Komplettset für HP 302, HP 304, F6U68AE, F6U66AE, F6U67AE, F6U65AE, N9K08AE, N9K06AE, N9K07AE, N9K05AE