Ein Token-Ring ist eine Kommunikationsform, die auf dem Prinzip der Ringkommunikation basiert. Dabei sind mehrere Computer teil des Netzwerkes. Jeder von Ihnen wird bei einem Token-Ring der Reihe nach angewählt. Ein Datenpaket, der sogenannte Token, kreist in diesem Netzwerk und bestimmt, welcher Computer als nächstes angewählt wird.


Der Computer der gerade im Besitz des Token ist, ist nun durch diesen ermächtigt, innerhalb eines festgelegten Zeitintervalls, eine Information an diesen Token anzuhängen und diesen anschließend weiterzusenden.


Man kann sich dieses Netzwerk zwar als Ring vorstellen, aber in der Realisierung sind beim Token-Ring die Computer nicht direkt miteinander verbunden, sondern mit einem Verteiler, dem sog. MAU (Multistation Access Unit). Dieser übernimmt das Anwählen der an den Token-Ring angeschlossenen Computer.
35x 30 ml Octopus Fluids Resin Ink Set, Alcohol Ink for Epoxy Resin and UV Resin
Colour-intensive alcohol ink for colouring epoxy resin and UV resin. Colour-faithful and without brown tint. 35 radiant epoxy resin colours in an economy set.
Chipresetter for Brother LC-3237, LC-3239, LC-3233, LC-3235 inkjet cartridges, for 60 Resets
Chip Resetter for resetting Brother LC-3237, LC-3239, LC-3233, LC-3235 und Brother DCP-J 1100, HL-J 6000, HL-J 6100, MFC-J 1300, J 5945, J 6945, J 6947 cartridges
Refill Ink set for Brother LC-3211, LC-3213 cartridges, CMYK
Set for Brother LC-3211, LC-3213, Brother DCP-J 572, DCP-J 770, DCP-J 772, DCP-J 774, MFC-J 490, MFC-J 491, MFC-J 497, MFC-J 890, MFC-J 895 a.o.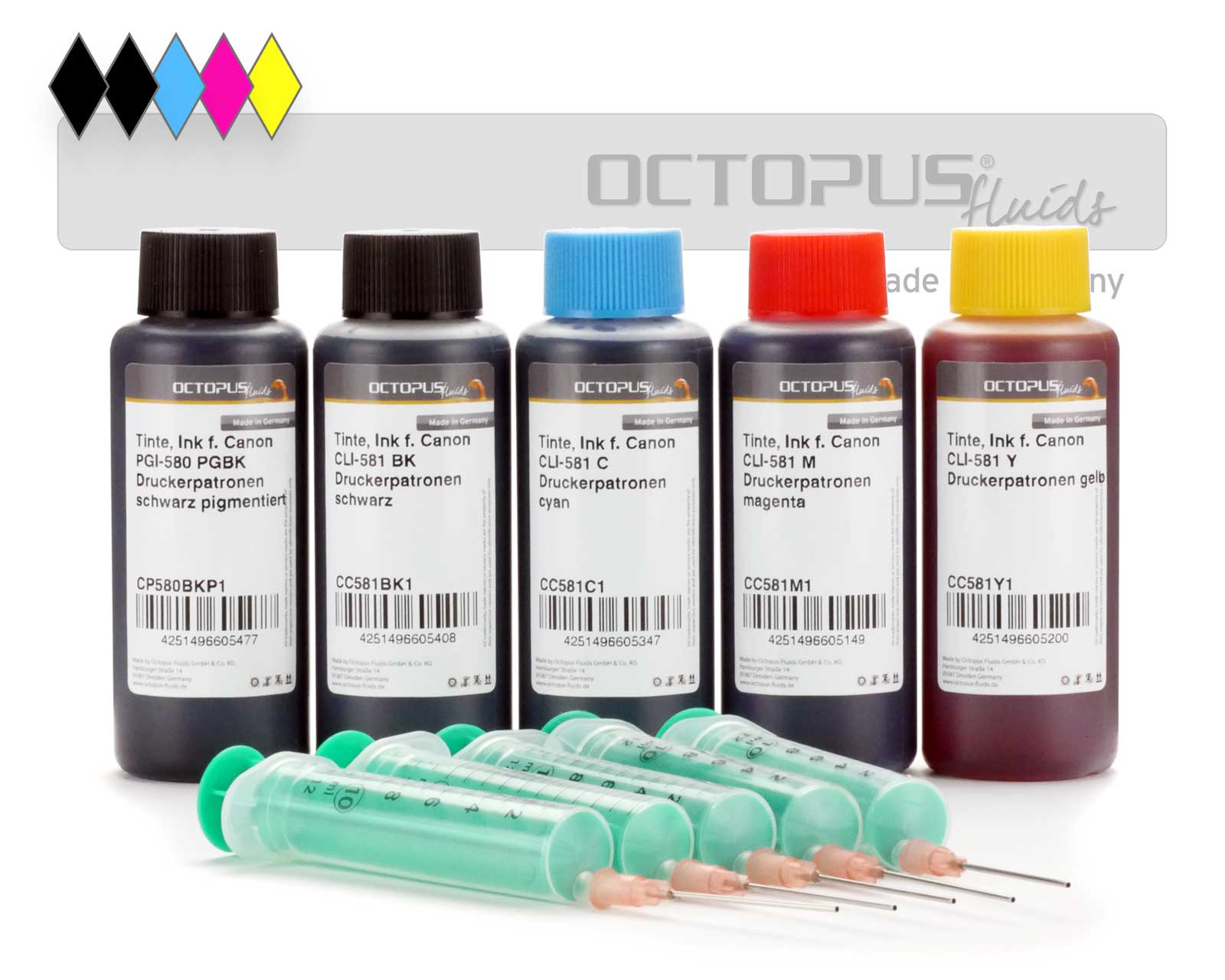 Refill ink kit for Canon PGI-580 PGI-280, CLI-581, CLI-281 inkjet cartridges
Original Printer Cartridge Lexmark 34 xl black.
Refill ink kit for Epson 33, Expression Premium XP-530, XP-630, XP-830 CMYK
Refill inks specifically for Epson 33, Epson Expression Premium XP-530, XP-540, XP-630, XP-635, XP-640, XP-645, XP-830, XP-900, XP-7100 printers. Set comprising 5 ink colours and refill syringes.