Toner, bzw. Toner-Pulver können Sie in Dresden am besten bei Octopus kaufen. Die gewünschten Produkte können Sie in unserem Onlineshop auswählen und bestellen. Sie können dann selbst entscheiden, ob Sie die Bestellung selbst in Dresden abholen oder sich beliefern lassen wollen. Bei Selbstabholung entfallen natürlich sämtliche Versandkosten.
Toner dient zum Nachfüllen von Toner-Kartuschen, wodurch sich sehr viel Geld sparen lässt. Bis zu 80% der Druckkosten lassen sich durch einen Toner-Refill sparen. Entweder Sie führen diesen selbst durch (mit unseren Nachfüllanleitungen) oder Sie wenden sich an einen der vielen Tinten-Toner-Shops in Dresden.
Neben Toner für alle Druckertypen bieten wir auch wiederaufbereitete Toner-Kartuschen sowie sämtliches Zubehör zum Nachfüllen von Druckerpatronen und Toner-Kartuschen.
Mit unserem Sortiment garantieren wir Ihnen Preisersparnisse von bis zu 80% gegenüber dem Kauf teurer Originalmedien.
Remanufactured Laser Toner Cartridge Brother TN-2220, HL 2240
This Remanufactured Laser Toner cartridge Brother TN-2220 has been refilled. All wearing parts have been replaced by new ones.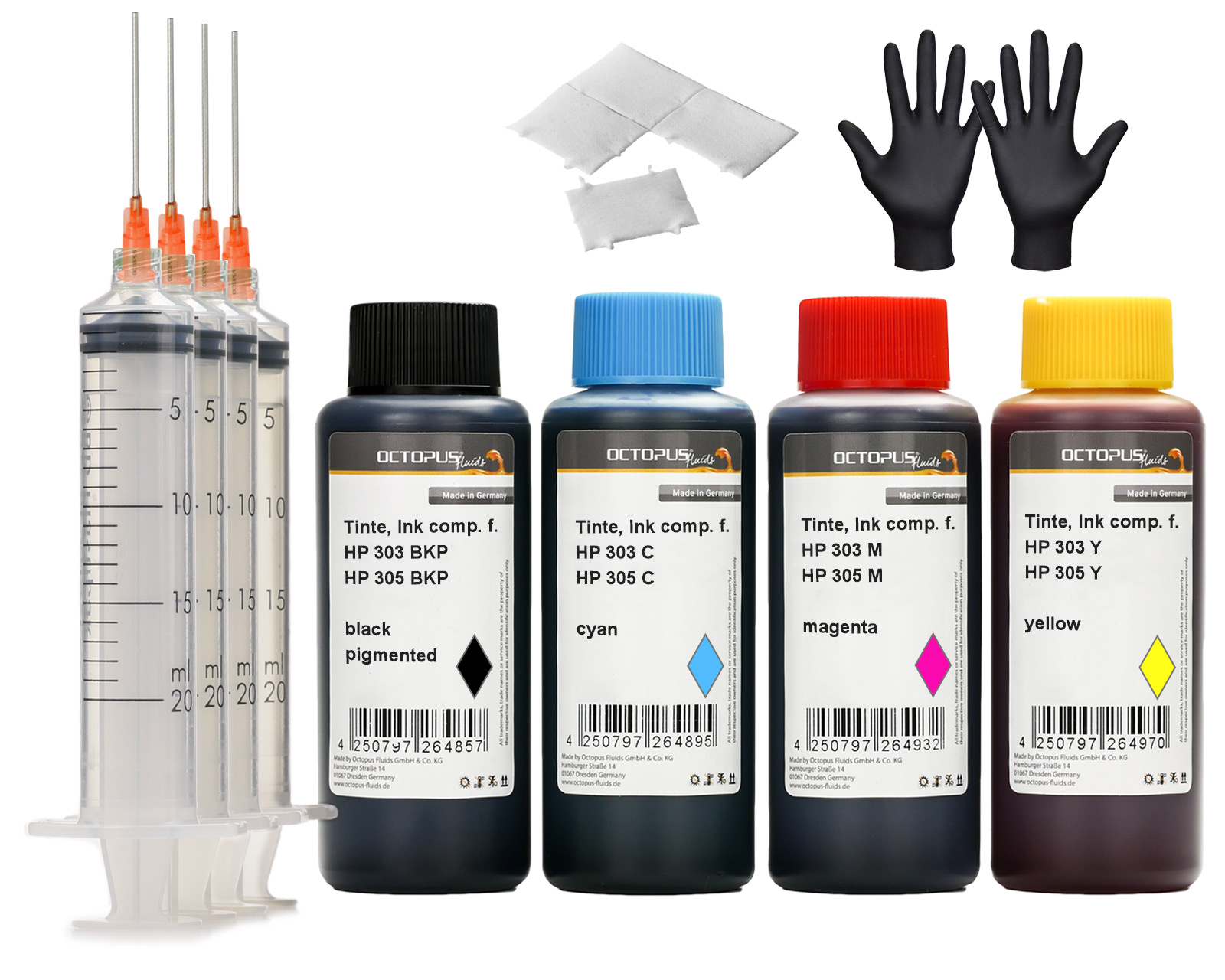 Printer Ink Set for HP 303 and HP 305 Ink cartridges
Printer ink for HP ENVY, Photo 7130, 7134, 6232, 7830, 6230, 6234, 6220, Tango, DeskJet 2700 Series, DeskJet Plus 4100 Series, Envy 6000 Series, Envy Pro 6400 Series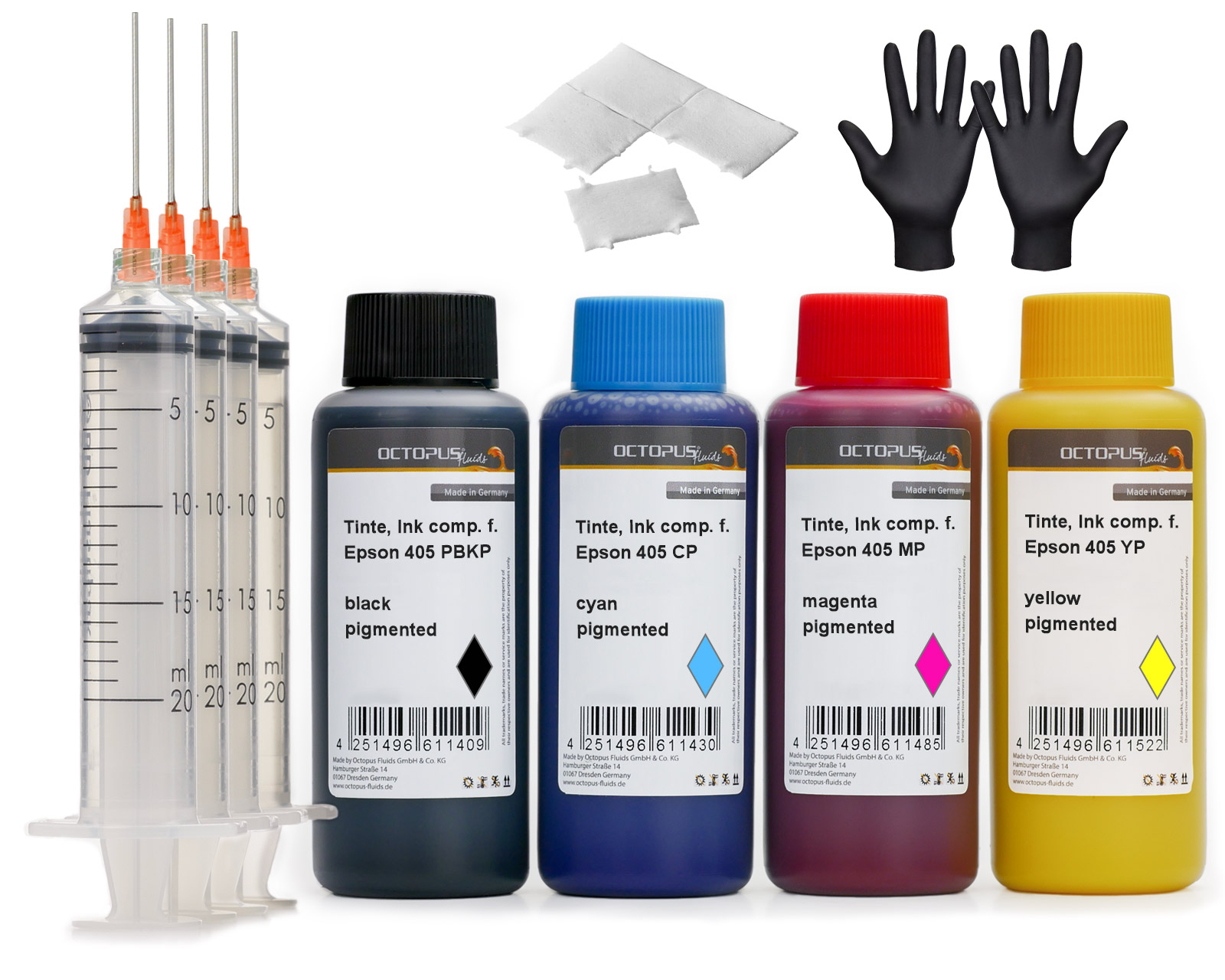 Printer ink set for Epson 405 ink cartridges, WF-3820, WF-4820, WF-7830
Printer ink for Epson WorkForce EC-C 7000, Pro WF-3820, WF-3825, WF-3830, WF-4820, WF-4825, WF-4830, WF-7830, WF-7835, WF-7840, WF-7310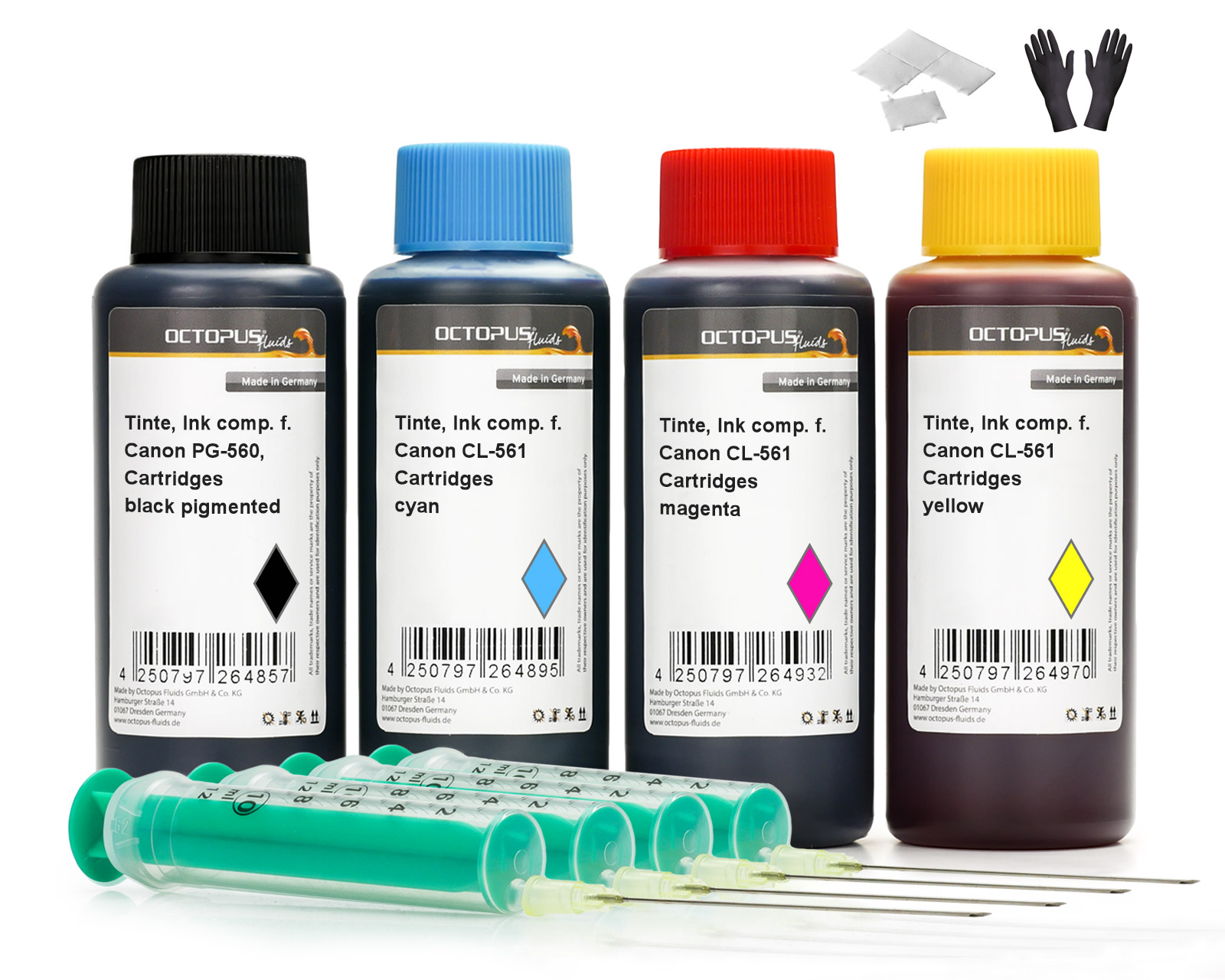 Octopus printer ink set compatible for Canon PG-560, CL-561 ink cartridges, Canon Pixma TS 5300, 7400
Druckertinte für Canon Pixma TS 5300, TS 5350, TS 5350, TS 5351, TS 5352, TS 5353, TS 7400, TS 7450, TS 7450, TS 7451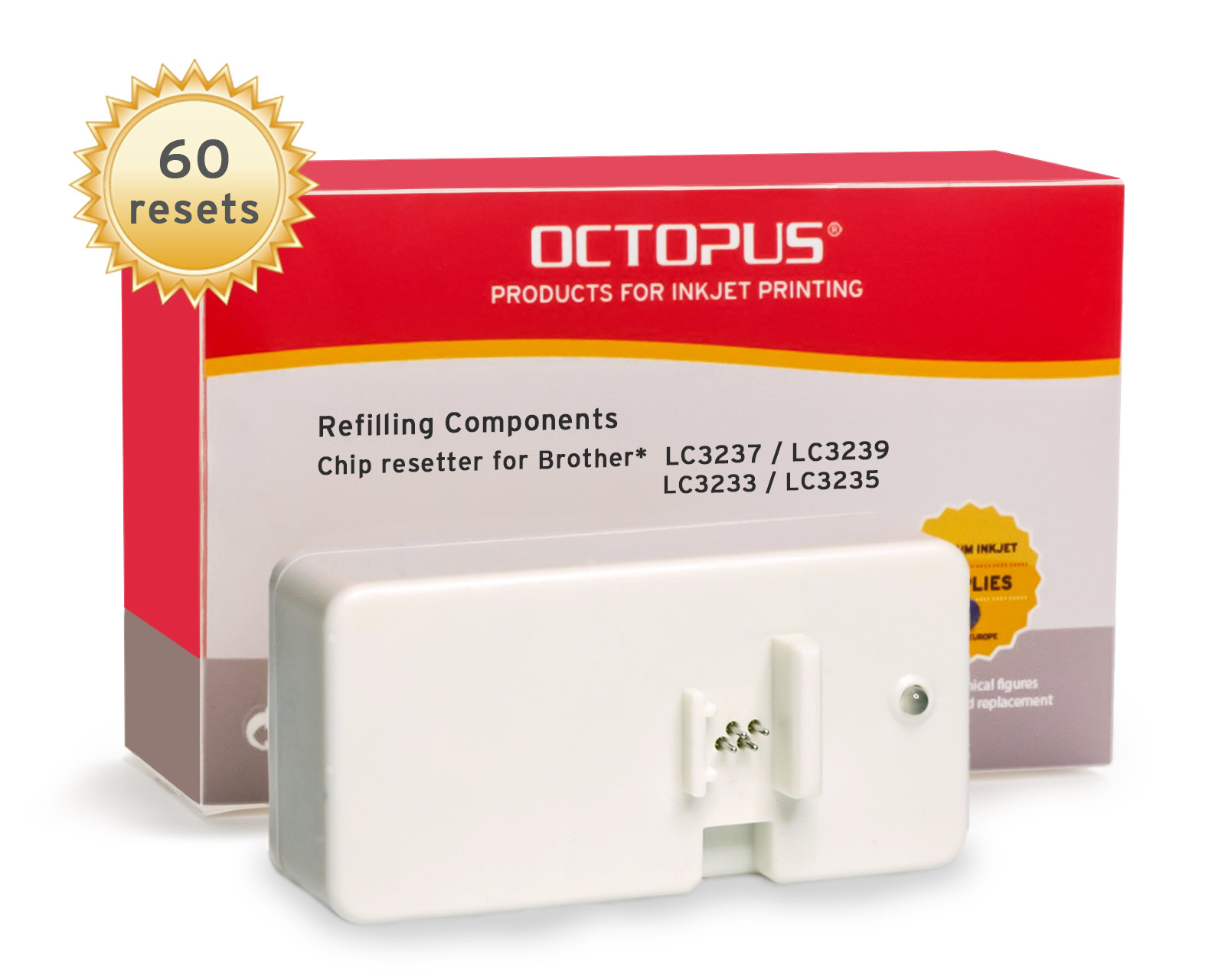 Chipresetter for Brother LC-3237, LC-3239, LC-3233, LC-3235 inkjet cartridges, for 60 Resets
Chip Resetter for resetting Brother LC-3237, LC-3239, LC-3233, LC-3235 und Brother DCP-J 1100, HL-J 6000, HL-J 6100, MFC-J 1300, J 5945, J 6945, J 6947 cartridges
5 x 30 ml Octopus Fluids Alcohol Ink Complete Kit GOLDEN EVE with Blending Solution, Alcohol Ink Paper and accessoreies for fluid art
Start now with Alcohol Ink painting with the complete set Octopus Fluids alcohol inks from Germany. 5 colours Alcohol Ink, Blending Solution and all accessories in a set.