Mit einem Ultraschallreiniger reinigen Sie auf schonende Art und Weise stark verschmutzte oder eingetrocknete Patronendruckköpfe. Die Druckköpfe werden in eine Reinigungslösung gestellt und mit Hilfe von Ultraschall gereinigt. Dabei sorgen die Ultraschallwellen dafür, dass der Schmutz in kleinsten Zwischenräumen gelöst wird. Unser Reiniger löst den Schmutz dann aus. Das speziell von Octopus Fluids® entwickelte Reinigungsmittel wird von sehr vielen Kunden auch zur Reinigung von Brillen, Schmuck, Münzen oder technischen Teilen mit schwer zugänglichen Bereichen genutzt.
Ultraschallreiniger und das passende Ultraschallreiniger-Konzentrat können Sie hier in unserem Online-Shop bestellen.
Wenn Sie die Ware vor Ort in Dresden abholen möchten, entfallen natürlich die Versandkosten.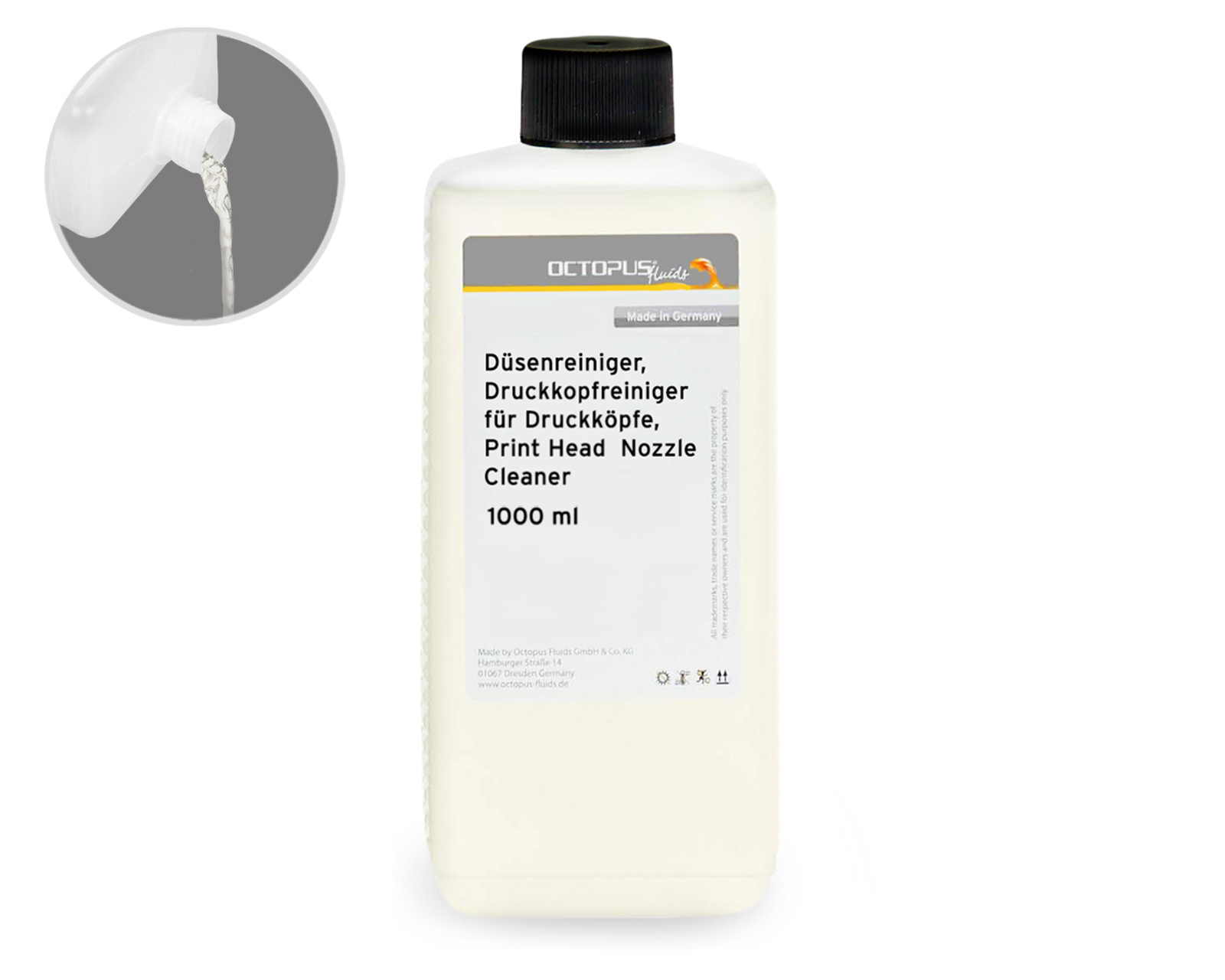 Nozzle Cleaner, Print Head Cleaner
Refill Ink by Octopus Fluids® was developed specifically for Canon CLI-42 LGY cartridges.
Ultrasonic cleaner EMMI-04D for cleaning of print heads
This ultrasonic cleaner cleans heavily polluted or dried print heads in a gentle way.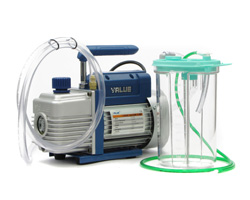 Suction pump for print heads
Together with our 'Vacuum drainage' you can suck ink from problematically points of the print head and get it going by aspirating the ink with the suction pump.