Adobe Reader (früher Acrobat Reader) ist ein Computerprogramm der Firma Adobe zum Anzeigen von PDF-Dokumenten, also ein Dateibetrachter. Es ist Teil der Adobe-Acrobat-Produktfamilie.

Es kann kostenlos aus dem Internet heruntergeladen werden und wird von vielen Softwareherstellern zusammen mit der Dokumentation ihrer Programme auf CD-ROMs geliefert.

Seit der Version 5.1 ist das Programm in zwei Versionen erhältlich, einer kompakten Basisversion und einer erweiterten Version, die neben dem Anzeigen von Dokumenten auch Volltextsuche (mit beigefügtem Index auch von PDF-Dokumentensammlungen) und die Wiedergabe eingebetteter Multimediaobjekte unterstützt. Bestimmte Funktionen stehen nur in Dokumenten zur Verfügung, die mit dem kostenpflichtigen Adobe Reader Extension Server freigeschaltet wurden.

Zur Erzeugung von PDF-Dokumenten bietet Adobe die kostenpflichtige Software Adobe Acrobat an, es stehen jedoch auch zahlreiche Alternativen zur Verfügung, da das Dateiformat (Portable Document Format) offengelegt ist.
35x 30 ml Octopus Fluids Resin Ink Set, Alcohol Ink for Epoxy Resin and UV Resin
Colour-intensive alcohol ink for colouring epoxy resin and UV resin. Colour-faithful and without brown tint. 35 radiant epoxy resin colours in an economy set.
Chipresetter for Brother LC-3237, LC-3239, LC-3233, LC-3235 inkjet cartridges, for 60 Resets
Chip Resetter for resetting Brother LC-3237, LC-3239, LC-3233, LC-3235 und Brother DCP-J 1100, HL-J 6000, HL-J 6100, MFC-J 1300, J 5945, J 6945, J 6947 cartridges
Refill Ink set for Brother LC-3211, LC-3213 cartridges, CMYK
Set for Brother LC-3211, LC-3213, Brother DCP-J 572, DCP-J 770, DCP-J 772, DCP-J 774, MFC-J 490, MFC-J 491, MFC-J 497, MFC-J 890, MFC-J 895 a.o.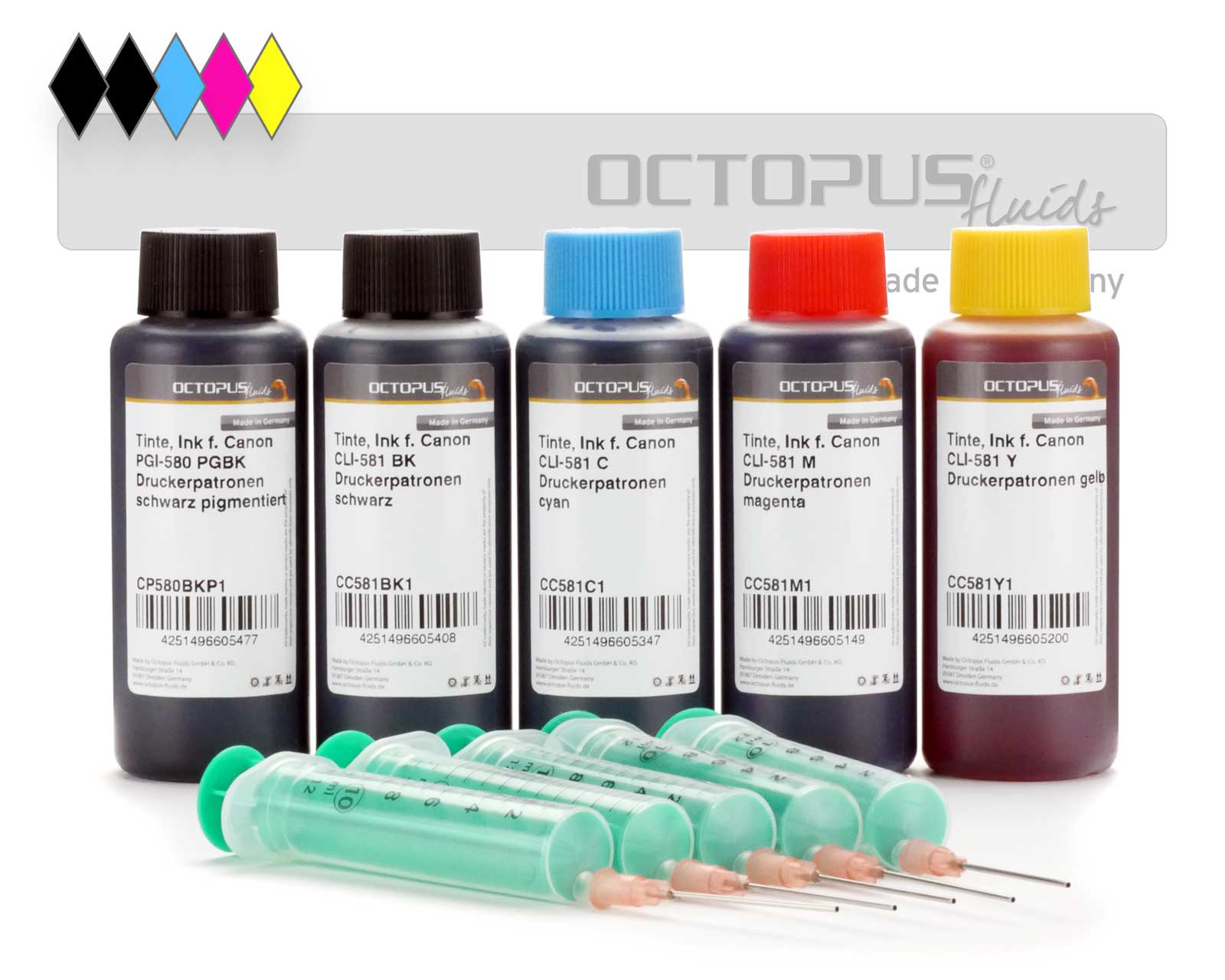 Refill ink kit for Canon PGI-580 PGI-280, CLI-581, CLI-281 inkjet cartridges
Original Printer Cartridge Lexmark 34 xl black.
Refill ink kit for Epson 33, Expression Premium XP-530, XP-630, XP-830 CMYK
Refill inks specifically for Epson 33, Epson Expression Premium XP-530, XP-540, XP-630, XP-635, XP-640, XP-645, XP-830, XP-900, XP-7100 printers. Set comprising 5 ink colours and refill syringes.