Water-based inks are mainly used for writing or marking on paper, as aqueous inks do not bleed through the paper and the drying speed is not so important here, as aqueous inks dry much more slowly than solvent-based inks.
Therefore, countries with high humidity prefer solvent-based inks for applications on smooth surfaces. If the humidity is close to 100%, then the air can no longer absorb water and the ink will not dry until the humidity drops, and even then only very slowly.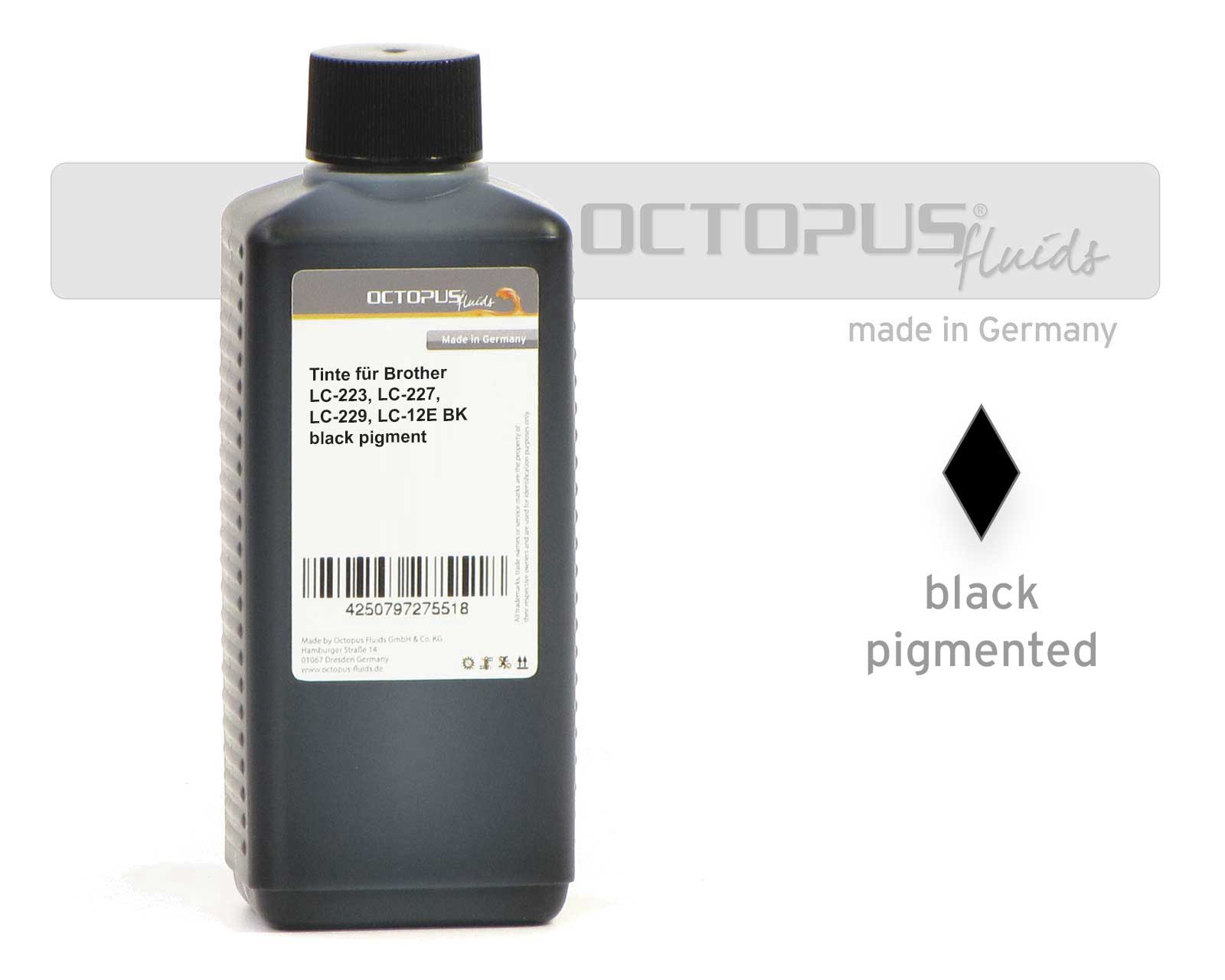 Refill ink Brother LC-223, LC-227, LC-229, LC-12E black pigmented
Refill Ink Selection, a selection of the best inks of the manufacturer OCP.
Refill ink Brother LC-22UBK, BT6000BK, DCP-J 785, MFC-J 985 black
The colour was developed by Octopus Fluids, specifically for Brother DCP-J 785, MFC-J 985.
Ink for Canon PGI-525, 550, 555, 570, PG-540, 545, 510, 512 pigm. black
The colour was developed by OCP specifically for Canon Pixma PRO 100 photo printers.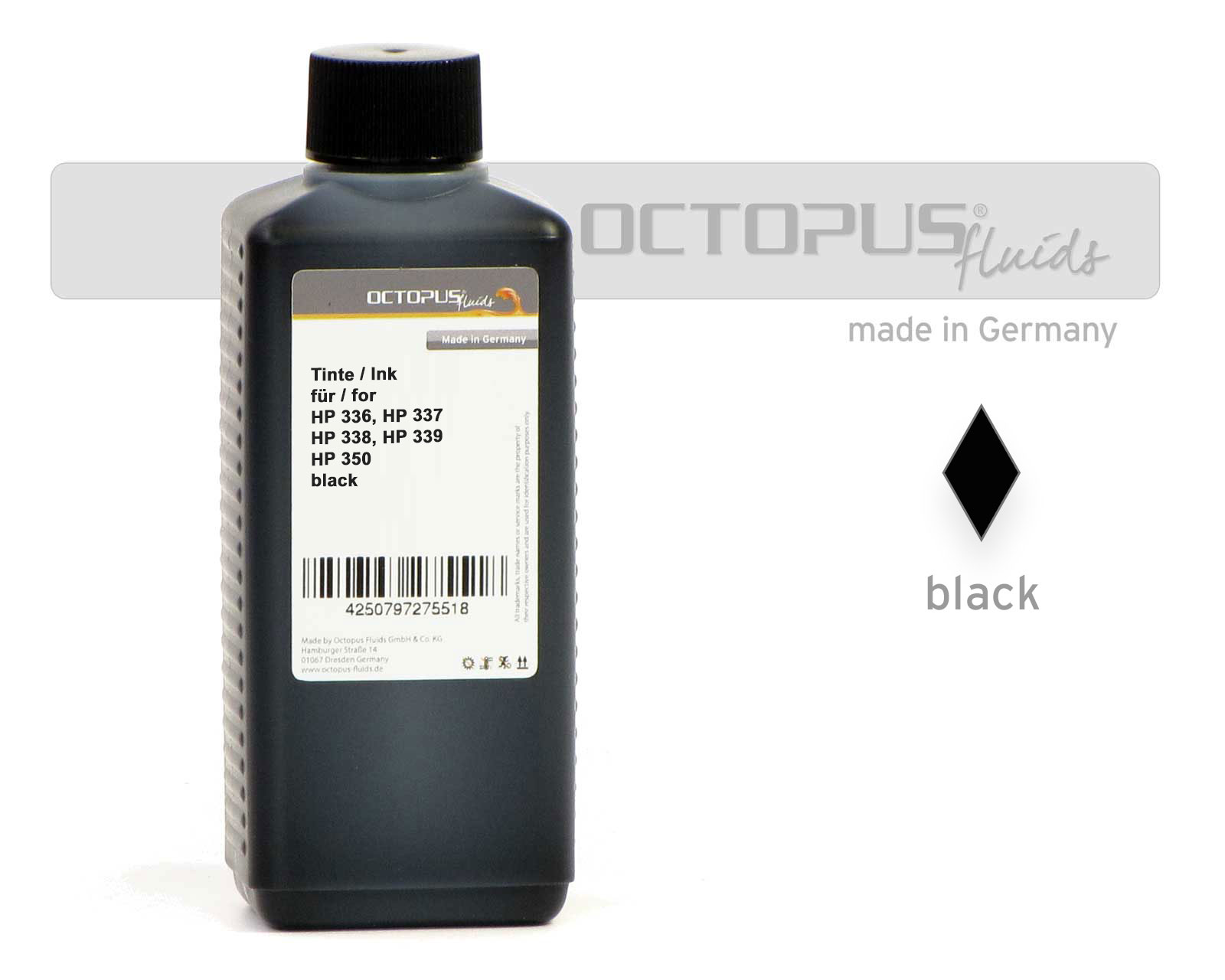 Octopus Refill Ink for HP 336, 337, 338, 339, 350, 350 XL pigmented black
Test inks according to DIN 53126 are produced by Octopus Fluids® and tested according to DIN EN 14370, DIN 19268 and DIN 51562.