Stellungnahme der Bundesregierung zur Gesundheitsgefahr durch Drucker in Privathaushalten vom 04.03.2009
Regierung: Keine Gesundheitsgefahr durch Drucker in Privathaushalten
Umwelt/Antwort
Berlin: (hib/AS) Die Nutzung von Druckern in Privathaushalten stellt nach Meinung der Bundesregierung "keine erkennbare Gesundheitsgefahr" dar. Die Emissionen einzelner Drucker seien ebenfalls zu gering, um daraus eine allgemeine Gefährdung für Kinder und Schwangere abzuleiten. Das geht aus einer Antwort der Bundesregierung (16/11935) auf eine Kleine Anfrage von Bündnis 90/Die Grünen(16/11728) über Emissionen aus Laserdruckern und Kopiergeräten hervor. In Büros wurde beim Drucken mit Laserdruckern laut Untersuchungen der Bundesanstalt für Materialforschung und -prüfung (BAM) und des Bundesumweltamtes (UBA) zwar eine teilweise Freisetzung von Partikeln festgestellt, deren Konzentration sei aber geringer gewesen als die Belastung der Außenluft mit diesen Partikeln, schreibt die Regierung in ihrer Antwort weiter. Für eine erhöhte Partikelkonzentration durch Tonerpulver habe es hingegen keine Belege gegeben.
Insgesamt wurden in Deutschland nach Angaben der Bundesregierung im Jahr 2008 rund 6,5 Millionen Drucker, sowohl Laser als auch Tintenstrahldrucker, und 653.000 Kopierer verkauft. Seit einigen Jahren wird in der Wissenschaft diskutiert, inwieweit Emissionen, insbesondere Partikelemission, dieser Geräte gesundheitsschädlich sein können.
Herausgeber
Deutscher Bundestag, PuK 2 - Parlamentskorrespondenz
Octopus Refill Toner Powder for Brother HL 2130, 2240, 2250, 2270, TN-2010, TN-2210, TN-2220 (no OEM)
Contains 75g of Toner powder for a print capacity of 2.600 pages at 5% coverage.
Toner powder Brother TN 2320, TN-2310, HL-L 2300, HL-L 2320, HL-L 2340 , 80g
Toner powder for approx. 2,600 pages at 5% coverage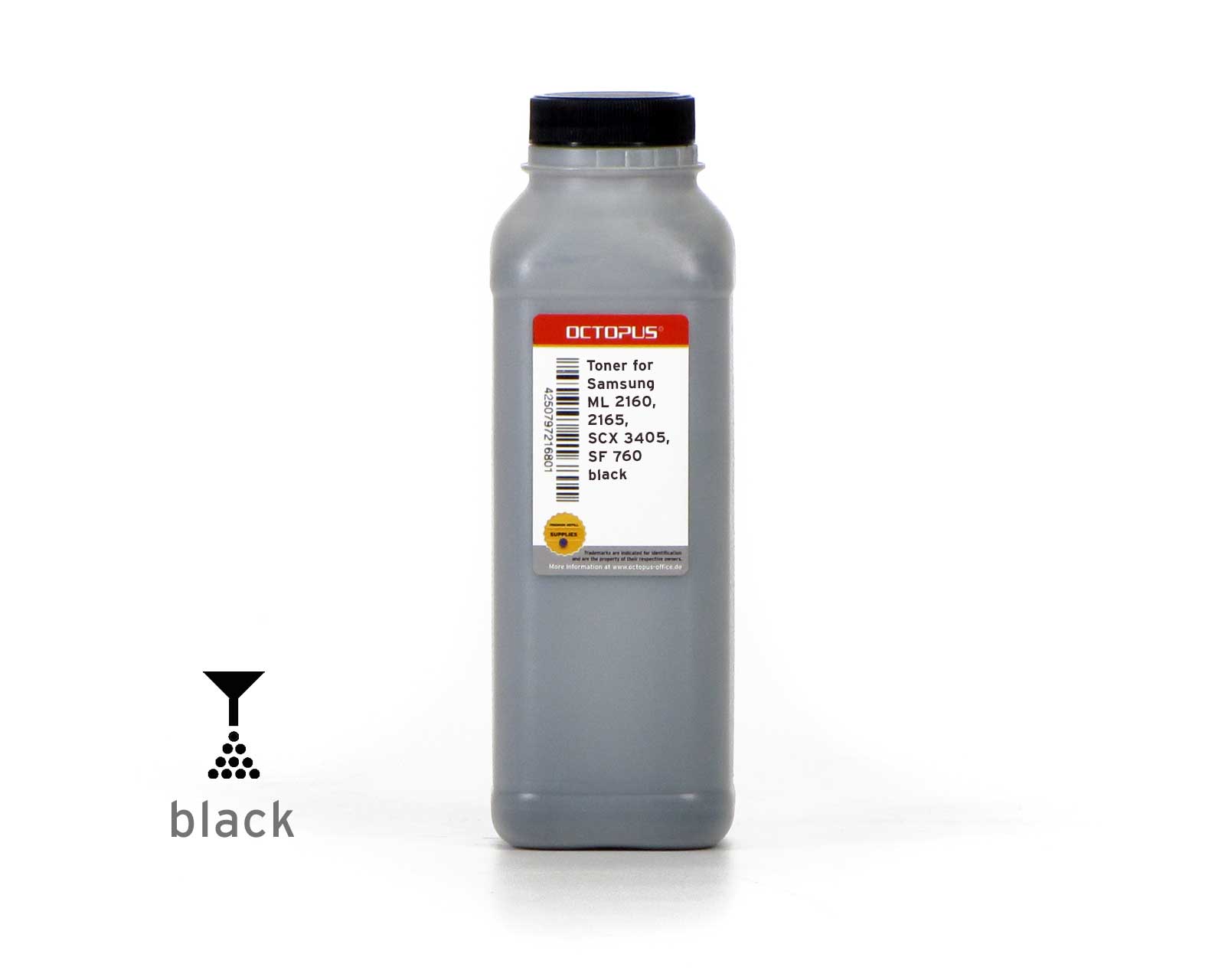 Samsung SL-M 2020, ML 2160, 2165, SCX 3405, SF 760 toner powder, bulk toner
Content: 55g of bulk toner, sufficient for approx. 1,500 pages at 5% coverage.
Toner powder , bulk toner for Brother TN 350, TN 2000, HL 2040, 2070 black
Contains 80g of toner powder for a print capacity of 2.500 pages at 5% coverage.