Chemischer Toner unterscheidet sich von konventionellem Toner durch die Art der Herstellung. Die Produktionsweise von chemischem Toner zielt darauf ab unterschiedlich große Teilchen im Tonerpulver und die daraus resultierenden Nachteile zu vermeiden.
Bei chemischem Toner wachsen die Tonerteilchen in einer Nährflüssigkeit heran. Diese Flüssigkeit enthält alle Bestandteile des Toners. Diese Bestandteile lagern sich in dieser Flüssigkeit aneinander an und fangen an Tonerteilchen beziehungsweise winzige Tonerkügelchen zu bilden. Großer Vorteil dieser Methode ist die gleichmäßige Größe der dabei entstehenden Tonerteilchen. Chemische Toner sind gekennzeichnet durch eine sehr homogene Verteilung der Teilchengrößen. Der Wachstumsprozess der Tonerteilchen wird kontinuierlich während der Produktion überwacht. So kann festgestellt werden, wann die Kügelchen die beabsichtigte Größe erreicht haben. Ist diese Größe erreicht, wird der Wachstumsprozess beendet.
Gleich große Tonerteilchen haben den Vorteil, dass sie alle gleich gut die Übertragungswalze erreichen und auf das Druckmedium aufgebracht werden können. Die Übertragungsrate bzw. Nutzungsrate von chemischem Toner ist höher als von konventionellem Toner.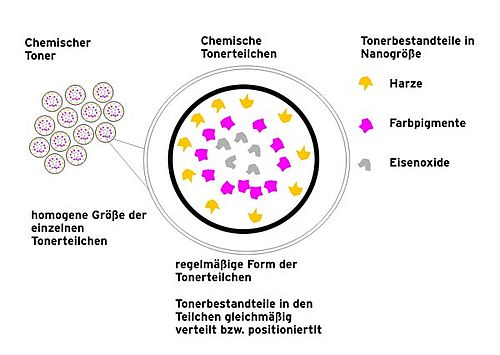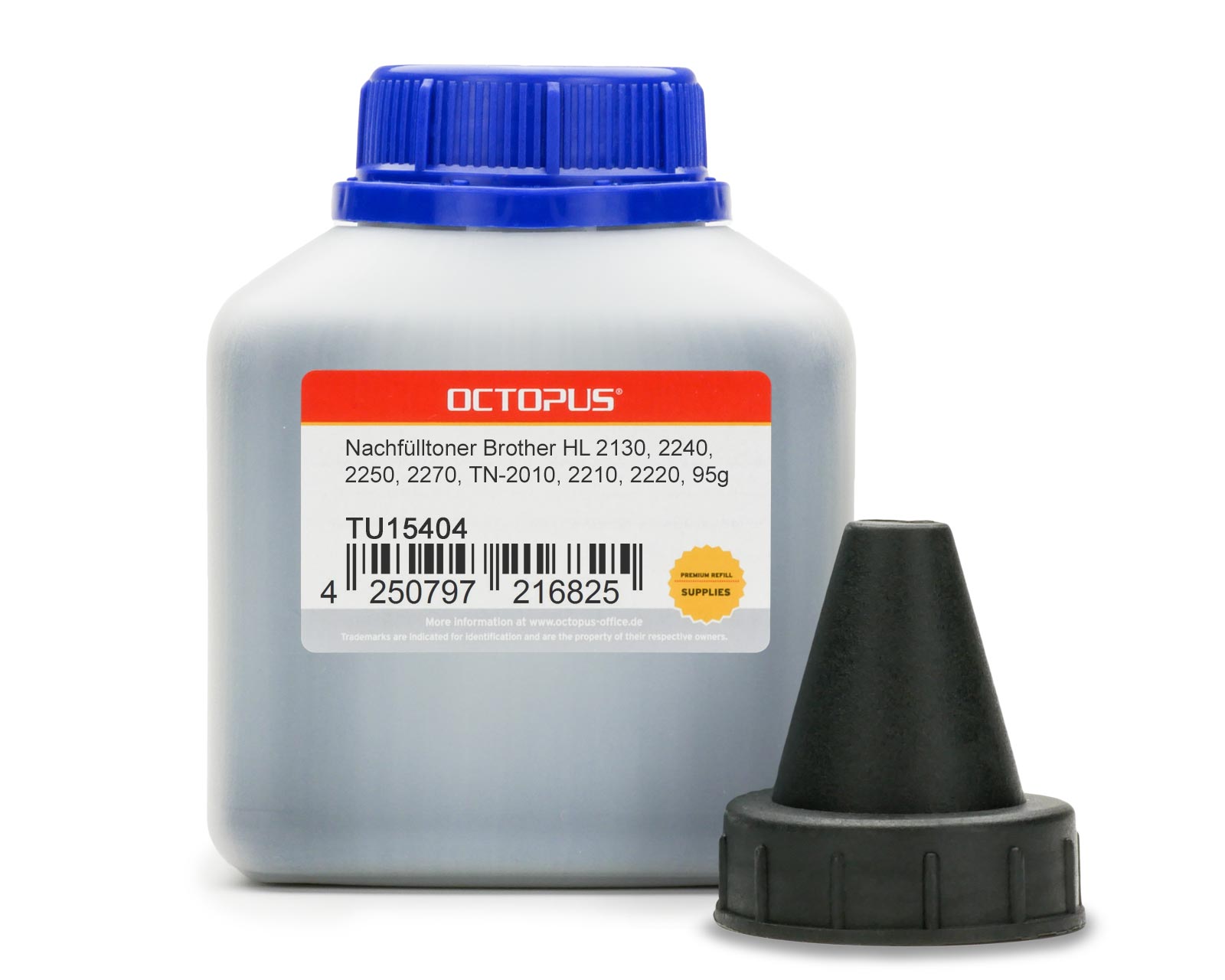 Octopus Refill Toner Powder for Brother HL 2130, 2240, 2250, 2270, TN-2010, TN-2210, TN-2220 (no OEM)
Contains 75g of Toner powder for a print capacity of 2.600 pages at 5% coverage.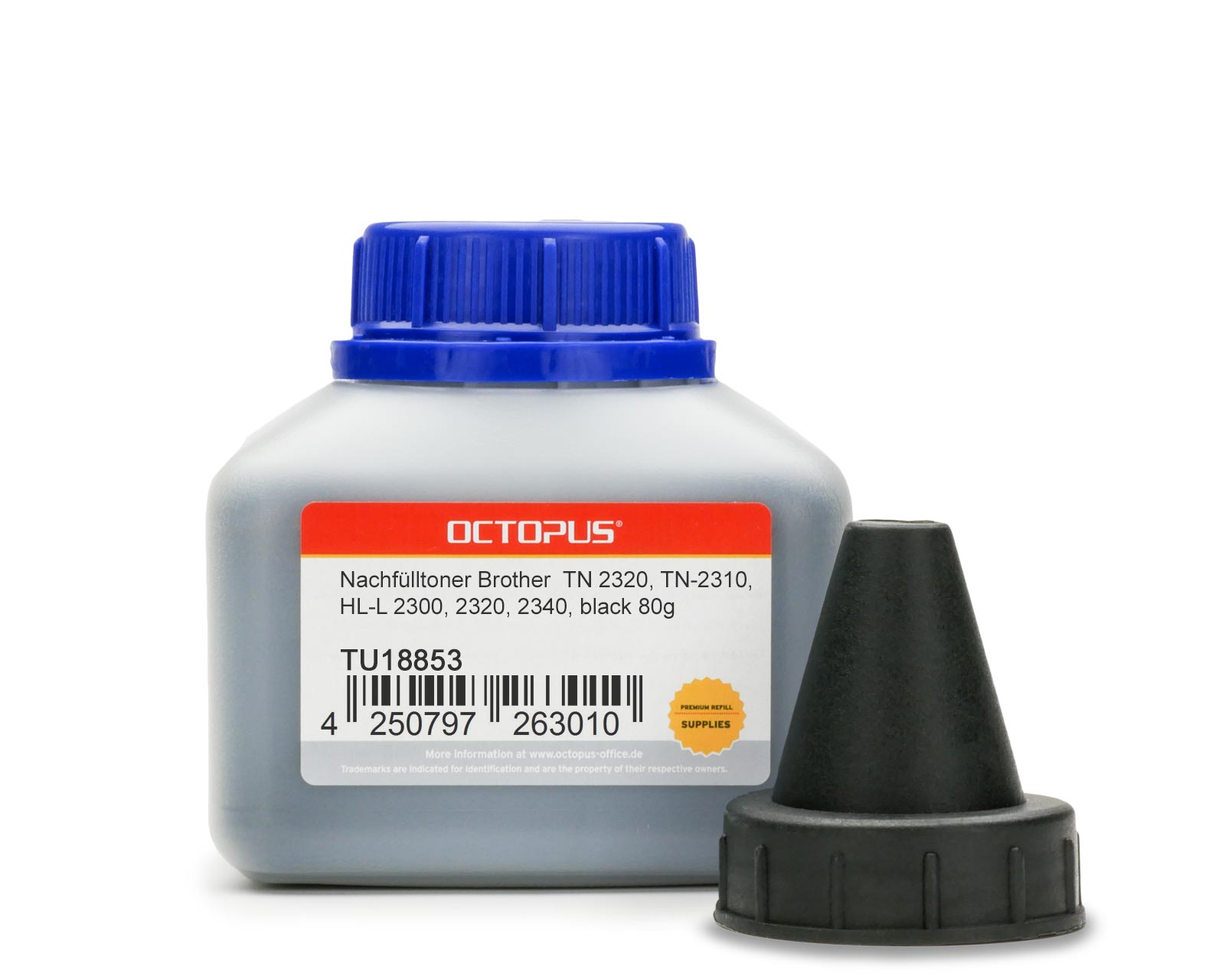 Toner powder Brother TN 2320, TN-2310, HL-L 2300, HL-L 2320, HL-L 2340 , 80g
Toner powder for approx. 2,600 pages at 5% coverage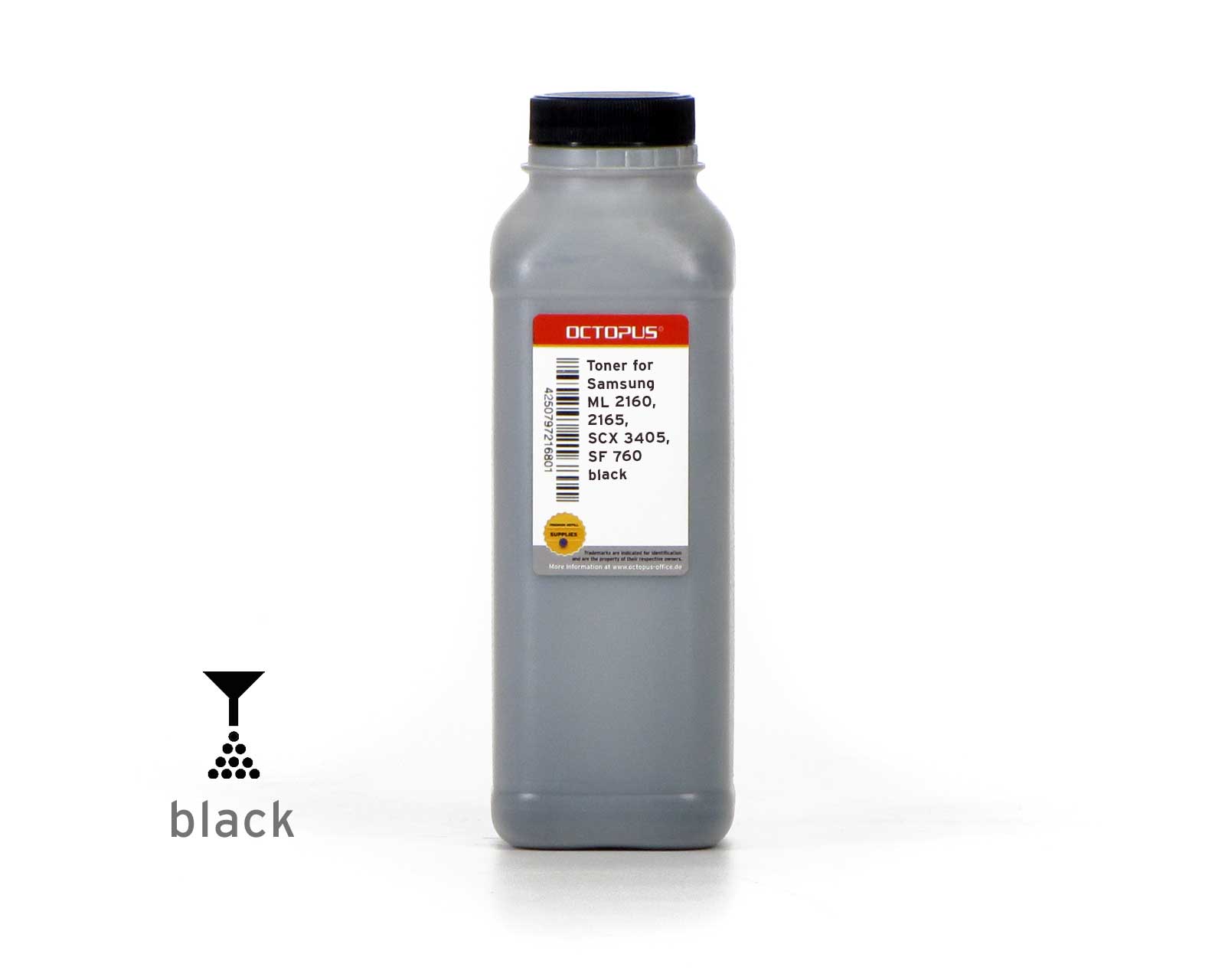 Samsung SL-M 2020, ML 2160, 2165, SCX 3405, SF 760 toner powder, bulk toner
Content: 55g of bulk toner, sufficient for approx. 1,500 pages at 5% coverage.
Toner powder , bulk toner for Brother TN 350, TN 2000, HL 2040, 2070 black
Contains 80g of toner powder for a print capacity of 2.500 pages at 5% coverage.