Konventioneller Nachfülltoner
Die Bezeichnung konventioneller Nachfülltoner leitet sich von der Herstellungsweise dieser Tonerart her.
Bei dieser Art der Tonerherstellung werden die einzelnen Bestandteile des Nachfülltonerpulvers mittels Erhitzung und hohen mechanischen Kräften zu einer homogenen, zähflüssigen Masse verschmolzen und vermengt.
Diese Masse wird anschliessend auf großen Flächen zu einer dünnen Schicht ausgewalzt und getrocknet. Es entstehen extrem dünne, aber riesig große Tonerplättchen.
Das eigentliche Endprodukt, der konventionelle Nachfülltoner, entsteht durch die mechanische Brechung der zuvor ausgewalzten und getrockneten Tonermasse. Die Brechung geschieht mittels extrem schnell rotierenden Messern in Brechungsrohren. Anschließend werden die grob gebrochenen Teilchen gemahlen bis die Zielgröße der Teilchen errreicht ist.
Die mit der Brechungs- und Mahlmethode hergestellten Tonerteilchen sind unregelmäßig geformt wie gebrochenes Gestein.
Ein wesentlicher Nachteil der konventionellen Herstellungsart für Nachfülltoner besteht in der breiten und zufälligen Verteilung der entstehenden Partikelgrößen. Dies bedeutet, dass beim Vorliegen von großen und kleinen Tonerpartikeln die kleinen Teilchen nicht in den Kontakt mit der Bedruckoberfläche gelangen, da sie durch die größeren Partikel auf Abstand gehalten werden. Im Ergebnis ist die Rate von verwendetem zu tatsächlich übertragenem Toner nicht optimal.
Über diesen Sachverhalt definiert sich auch was ein guter (konventioneller) Toner ist: Je homogener die Teilchengröße im Tonerpulver ist, desto höher fällt auch die Übertragungsrate des Toners aus.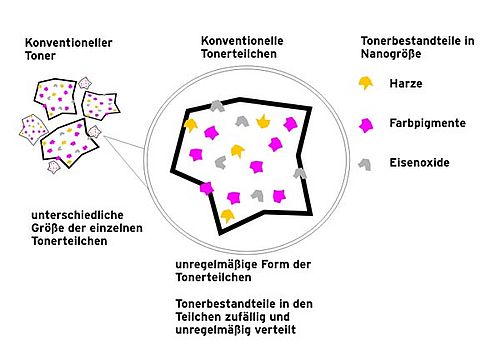 Toner powder for Brother TN 2110, 2120, HL 2140 black
Contains 90g of toner powder for a print capacity of 2.600 pages at 5% coverage.
Toner powder Brother HL 5340, TN-3230, 3280 black
Contains 215g of toner powder for a print capacity of 8.000 pages at 5% coverage.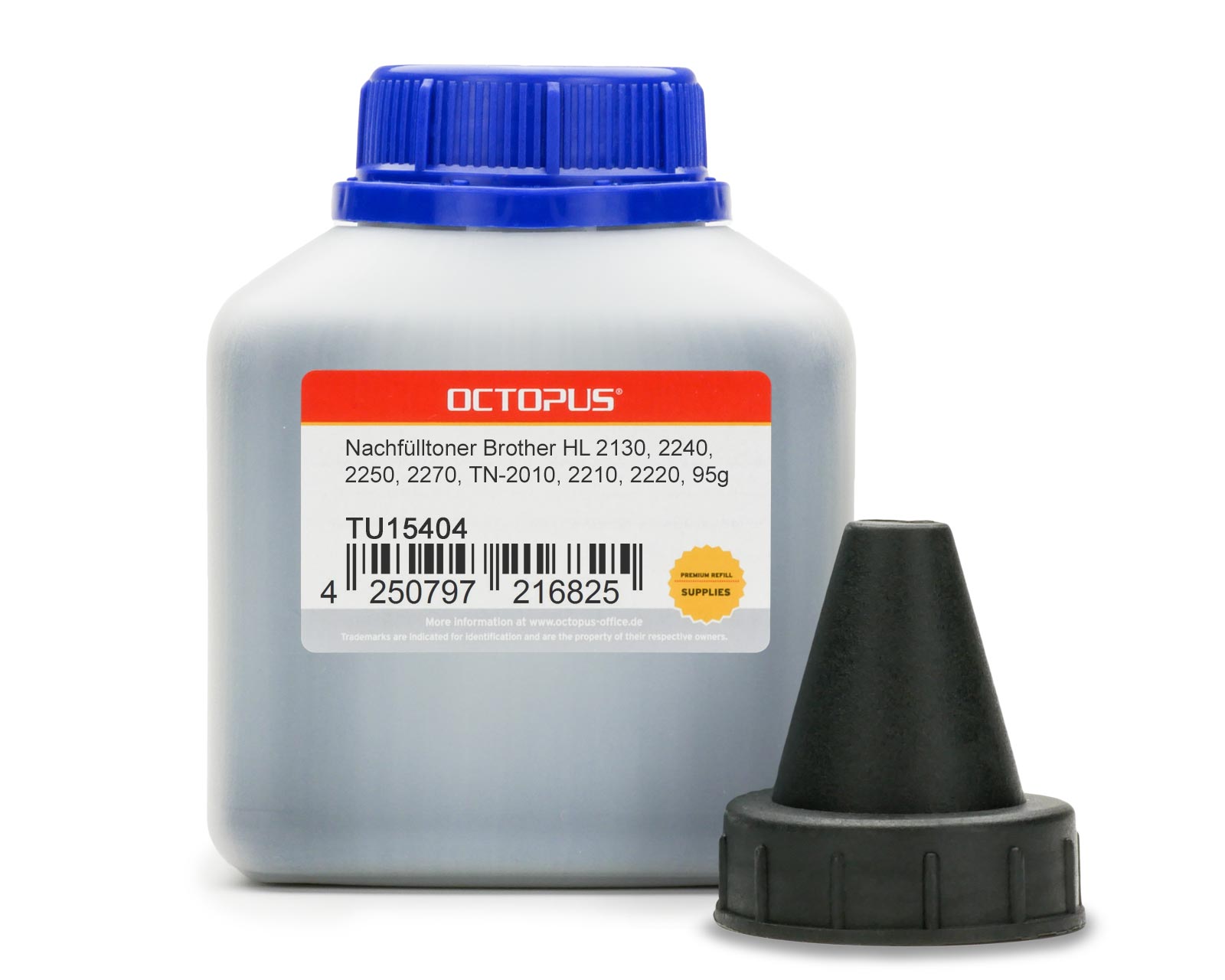 Octopus Refill Toner Powder for Brother HL 2130, 2240, 2250, 2270, TN-2010, TN-2210, TN-2220 (no OEM)
Contains 75g of Toner powder for a print capacity of 2.600 pages at 5% coverage.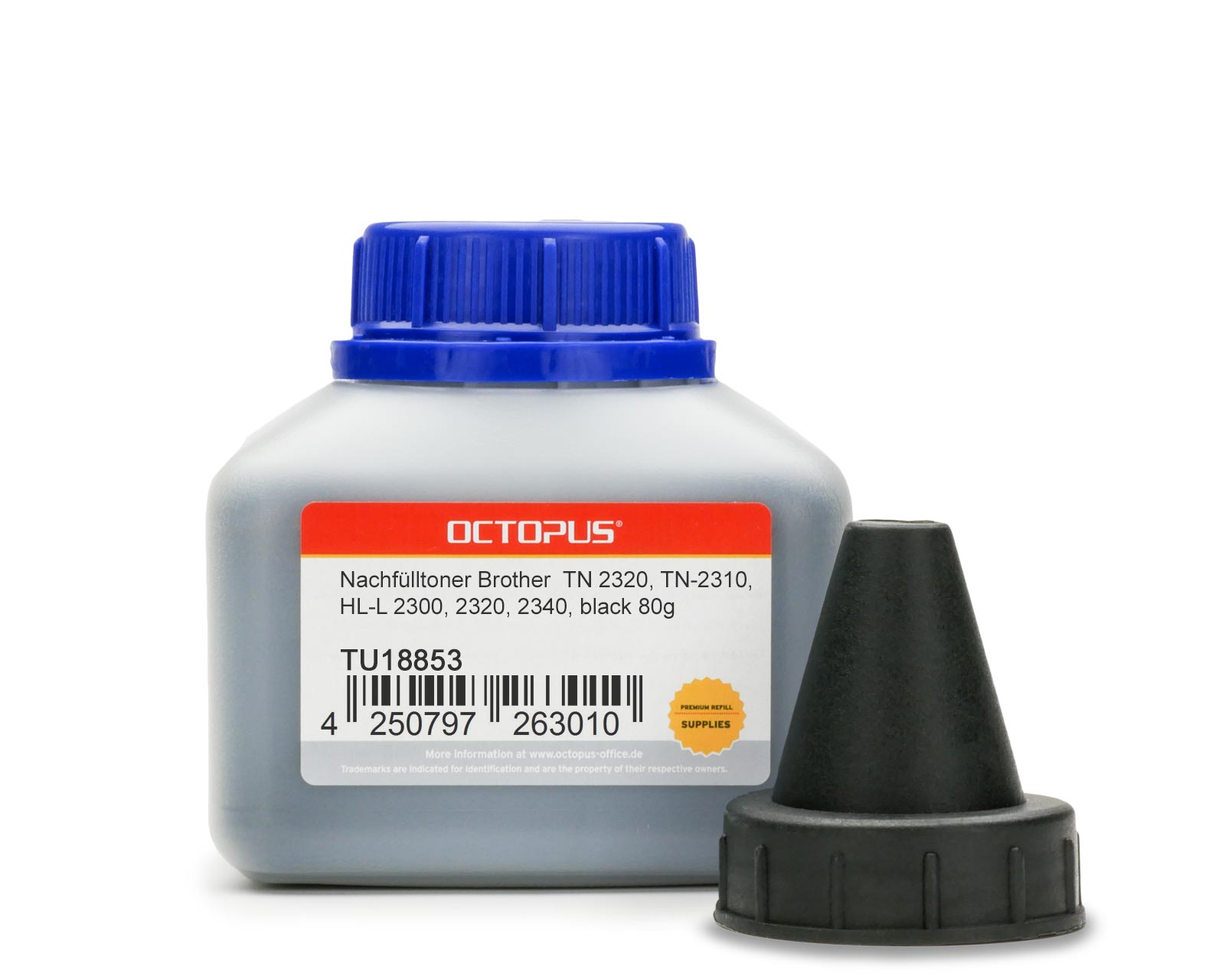 Toner powder Brother TN 2320, TN-2310, HL-L 2300, HL-L 2320, HL-L 2340 , 80g
Toner powder for approx. 2,600 pages at 5% coverage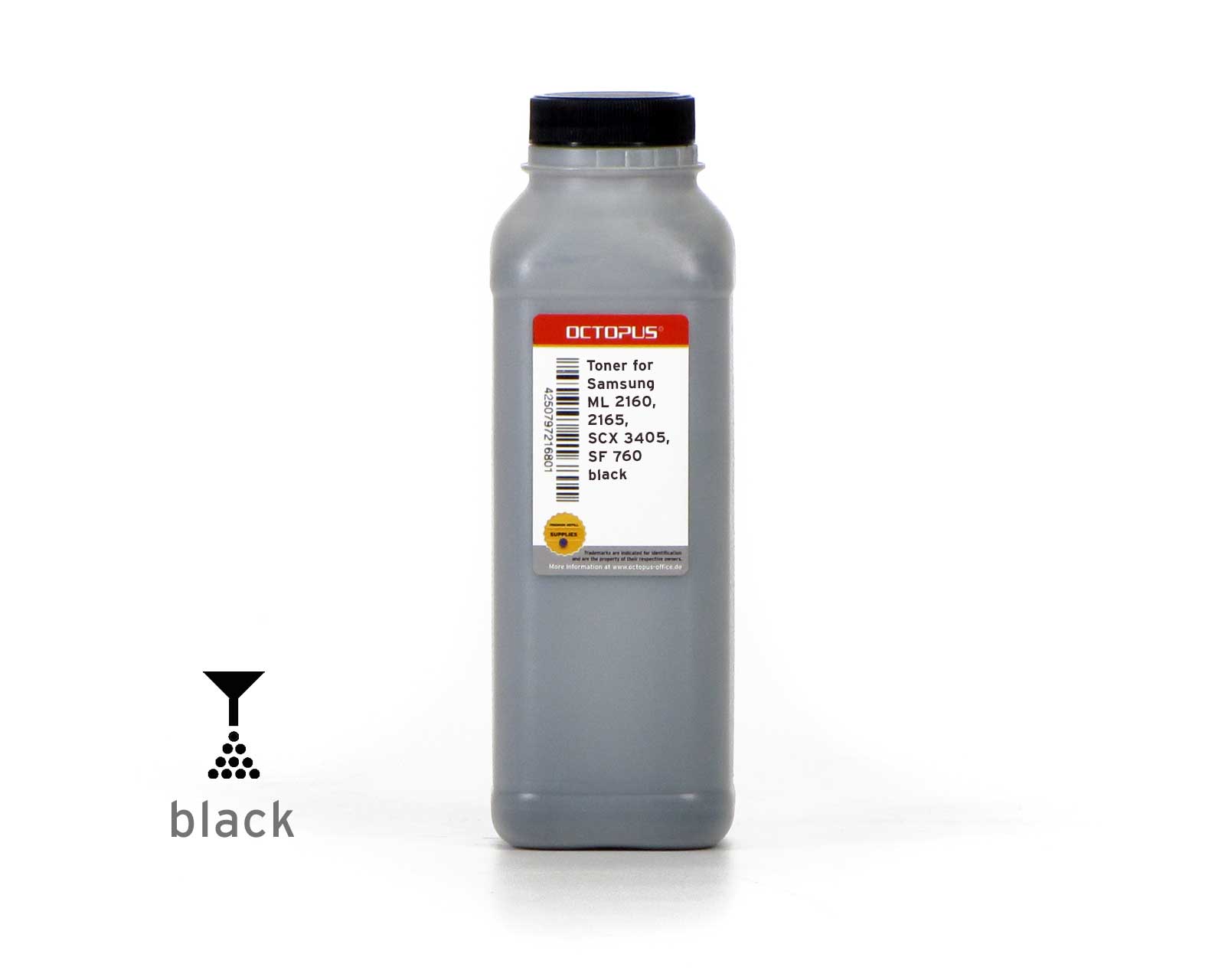 Samsung SL-M 2020, ML 2160, 2165, SCX 3405, SF 760 toner powder, bulk toner
Content: 55g of bulk toner, sufficient for approx. 1,500 pages at 5% coverage.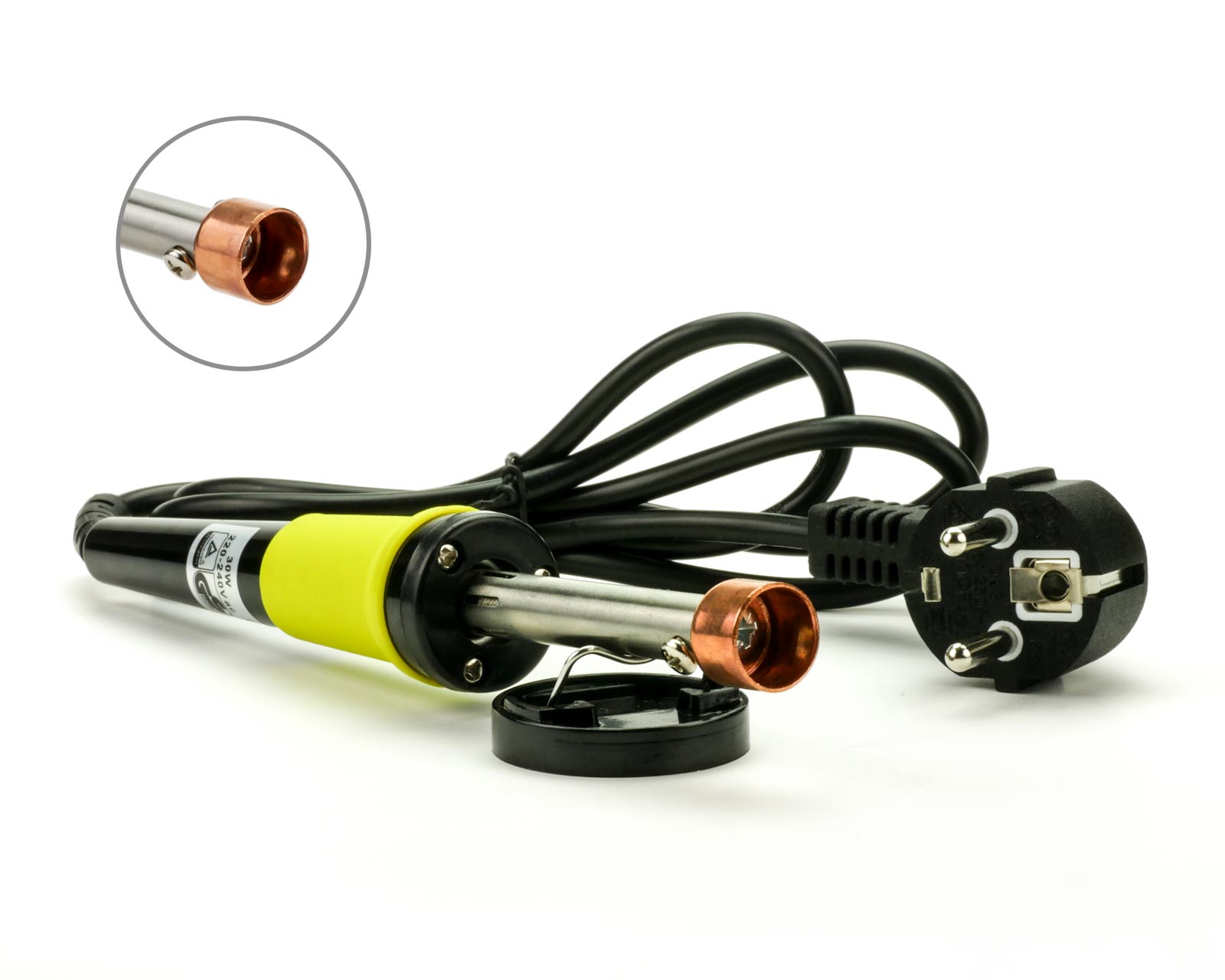 Soldering Iron, Hole making Tool
Use this Soldering Iron, Hole making Tool to melt a fill port into your laser toner cartridge.