Pigment inks are sensitive to frost and are not simple dye solutions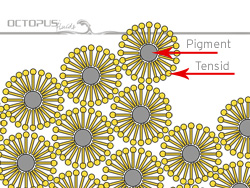 Pigment ink is not just a simple dye solution, but a highly complex mixture of liquid (solvent) and solid (pigment) components. To prevent the solid components from sinking to the bottom, as in the case of a sand-water mixture, they have to be ground very small (about 50 nm, or 50 millionths of a millimeter) and the ink has to be carefully balanced. On the one hand, the difference in density between pigment and solvent should be small, and on the other, auxiliary substances ("surfactants") are used that form spherical structures in solution (known as spherical micelles) that enclose the pigment particles and keep them in suspension.
The finished ink is then in a very delicate equilibrium. With the natural aging of the ink, this equilibrium is disturbed and the pigment particles sink to the bottom. Now, this process can be accelerated by diluting the ink with water or alcohol, for example. Likewise, changes in pH are harmful to the ink. But large temperature fluctuations also lead to flocculation, so pigment ink must not be frozen or "shocked" by excessively low (from about 5°C) or high (from about 50°C) temperatures. This aging cannot be reversed, i.e. the ink cannot be made functional again by shaking or vigorous stirring, for example. This is due to the fact that many particles (pigments) have accumulated, which can sink again and again or even block the print head of your printer.
For your safety, we therefore no longer deliver pigment inks or articles containing pigment inks at extremely low outside temperatures. The advantage for you is that the pigments in the inks of our Octopus Fluids do not arrive already clumped. You will always receive a high-quality product from Octopus Fluids GmbH & Co. KG.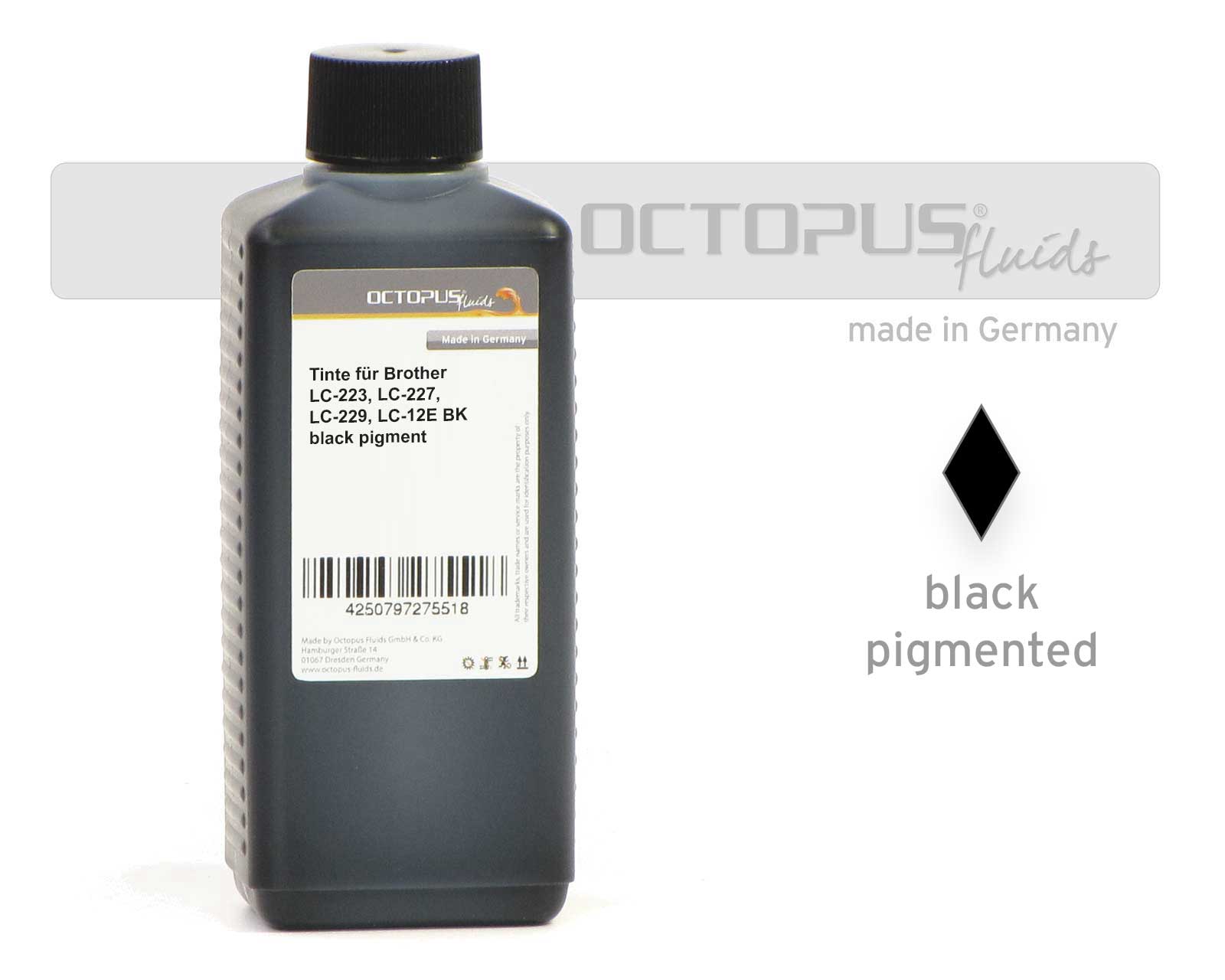 Refill ink comp. with Brother LC-223, LC-227, LC-229, LC-12E black pigmented
Refill Ink Selection, a selection of the best inks of the manufacturer OCP.
Refill ink comp. with Brother LC-22UBK, BT6000BK, DCP-J 785, MFC-J 985 black
The colour was developed by Octopus Fluids, specifically for Brother DCP-J 785, MFC-J 985.
Ink for Canon PGI-525, 550, 555, 570, PG-540, 545, 510, 512 pigm. black
The colour was developed by OCP specifically for Canon Pixma PRO 100 photo printers.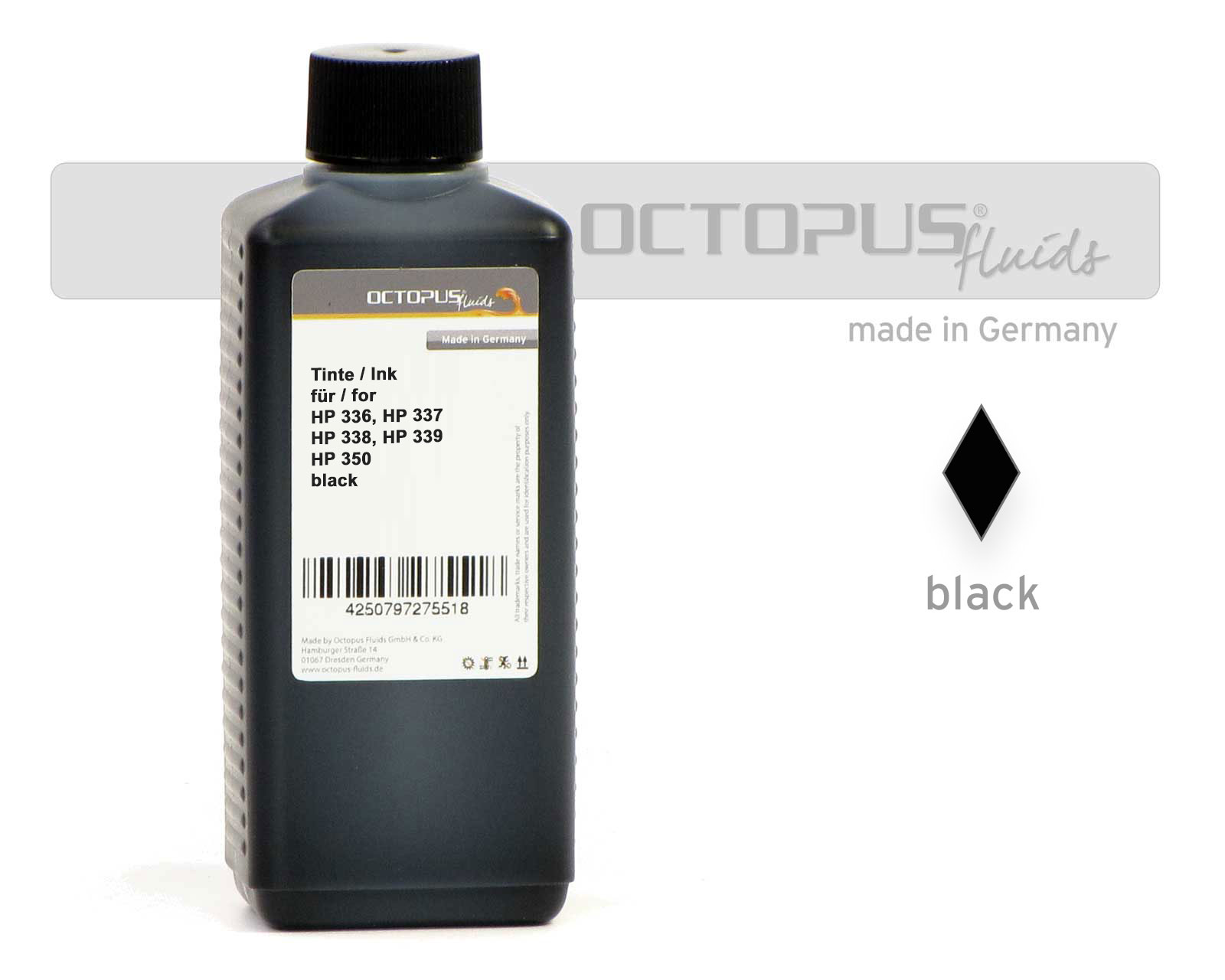 Octopus Refill Ink for HP 336, 337, 338, 339, 350, 350 XL pigmented black
Test inks according to DIN 53126 are produced by Octopus Fluids® and tested according to DIN EN 14370, DIN 19268 and DIN 51562.