Stabilisierung von Pigmenten in Tinte

Da Pigmente der Definition nach in Wasser unlöslich sind, werden nicht einzelne Moleküle von Wasserteilchen umgeben, sondern größere Aggregate. Diese sind um so kleiner, je feiner die Pigmente zermahlen wurden. Dennoch sinken auch die feinsten Pigmentteilchen zu Boden, wenn man lange genug wartet. Die Wassermolküle haben keine Möglichkeit die Pigmente "festzuhalten", da sie chemisch zu verschieden sind (Wasser polar, Pigment unpolar).
Netzmittel (Tenside) haben nun die Eigenschaft, polare und unpolare Gruppen in einem Molekül zu vereinen. Die Kopfgruppe ist dabei meist polar, und die Schwanzgruppe unpolar. Löst man ein solches Tensid in Wasser, bilden sich sog. Myzellen. Das sind kugelformige Gebilde, bei denen die Schwänze nach innen und die Köpfe nach aussen zeigen. Dadurch kann das Wasser an den Köpfen andocken. Im unpolaren "Innenraum" werden dann unpolare Stoffe festgehalten, die sonst nicht in Wasser löslich sind, z.B. unsere Pigmentteilchen. Durch geschickte Wahl der Tenside ist es möglich, die Pigmente so recht lange in der Schwebe zu halten. Allerdings ist eine solche Tinte empfindlich beispielsweise gegen tiefe Temperaturen, da die Myzellen in der Kälte zerstört werden.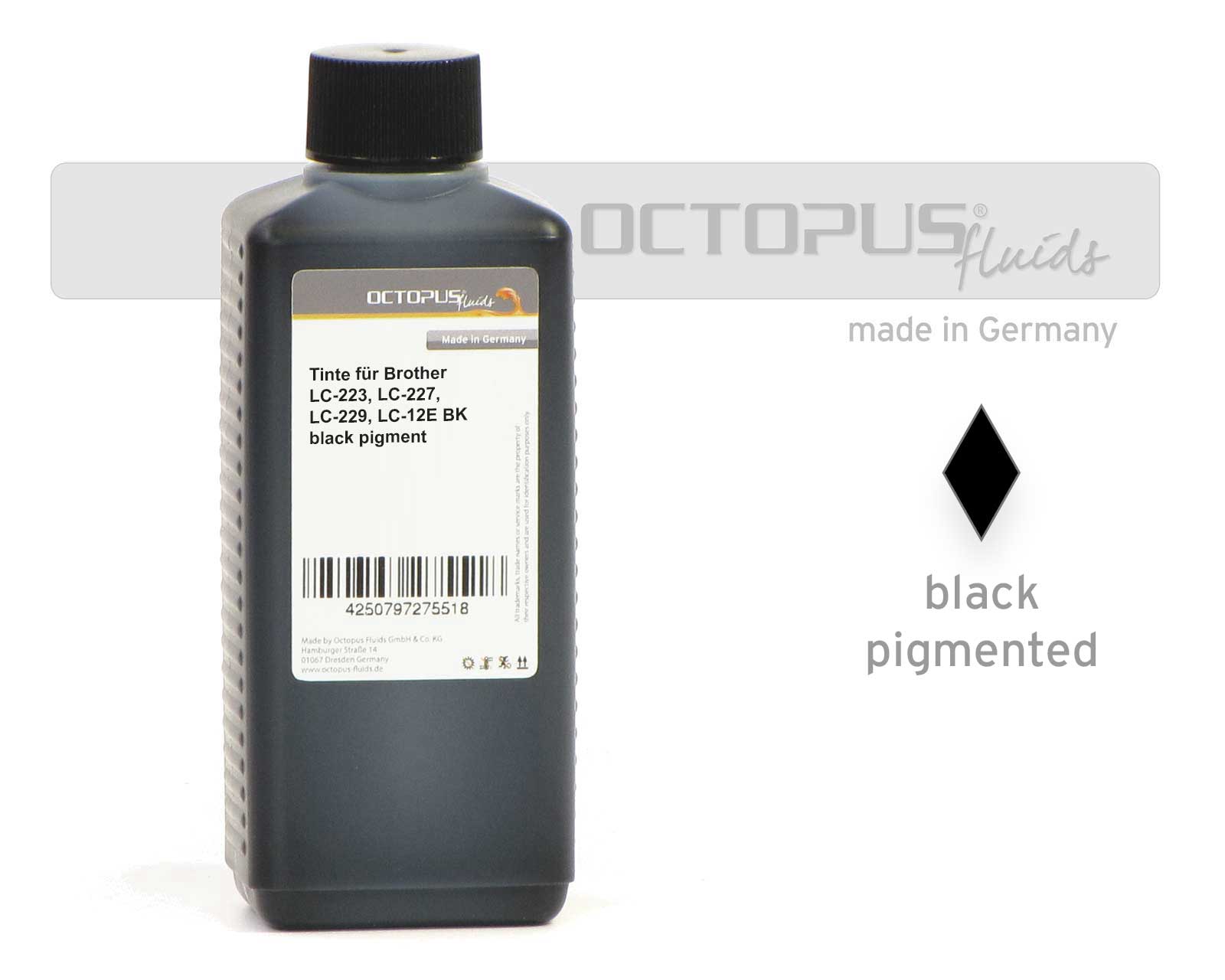 Refill ink Brother LC-223, LC-227, LC-229, LC-12E black pigmented
Refill Ink Selection, a selection of the best inks of the manufacturer OCP.
Refill ink Brother LC-22UBK, BT6000BK, DCP-J 785, MFC-J 985 black
The colour was developed by Octopus Fluids, specifically for Brother DCP-J 785, MFC-J 985.
Ink for Canon PGI-525, 550, 555, 570, PG-540, 545, 510, 512 pigm. black
The colour was developed by OCP specifically for Canon Pixma PRO 100 photo printers.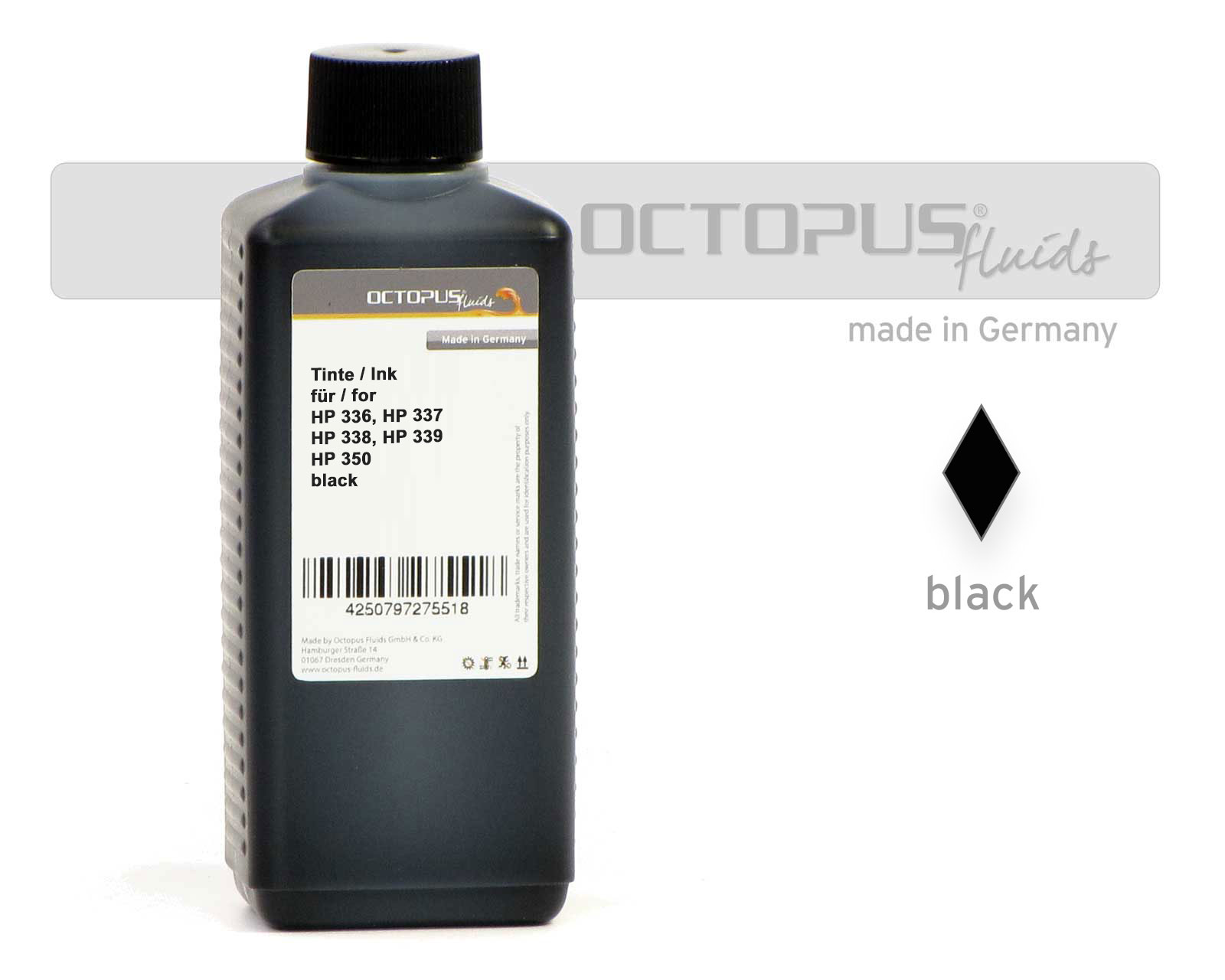 Octopus Refill Ink for HP 336, 337, 338, 339, 350, 350 XL pigmented black
Test inks according to DIN 53126 are produced by Octopus Fluids® and tested according to DIN EN 14370, DIN 19268 and DIN 51562.