Graue Bereiche werden fleckig und ungleichmäßig gedruckt

Die passiert oft bei billigeren Laserdruckern oder bei Kopierern.
Bei Kopierern kann es bereits an der Scannereinheit oder der schlechten Scannvorlage liegen. Sind diese nicht in Ordnung, liegen in der auszudruckenden Datei schon Mängel vor.
Bei neuen und hochwertigen Laserdruckern darf es nicht vorkommen. Sollte es bei älteren Druckern vorkommen, kann dies auch wieder an einer veralteten Trommeleinheit (OPC) liegen. In manchen Fällen wurde die Trommel auch (während ihrer Lagerung) zu viel Licht ausgesetzt. Im Lager von Octopus Office werden beispielsweise alle Trommeln in einer lichtdichten Dunkelkammer bis zum Verkauf gelagert. Nur so lässt sich die volle Funktionsfähigkeit einer OPC garantieren.
Also, sollten Ihre Ausdrucke diesen Effekt vorweisen, ist aller Wahrscheinlichkeit nach der Austausch der Halbleiter-Trommel erforderlich.
In wenigen Fällen liegt dieser Effekt an dem eingesetzten Tonerpulver. Ist dieses nicht auf die Halbleiter-Trommel abgestimmt oder verfügt einfach gesagt über die falschen physikalischen Eigenschaften, wird der Ausdruck insbesondere in grauen Bereichen nicht gleichmäßig. Bei originalen Produkten und qualitätsbewussten Refillern von Tonerkartuschen sollte es diese Erscheinungen nicht geben. Hier werden alle eingesetzten Komponenten auf ihre Kompatibilität miteinander getestet.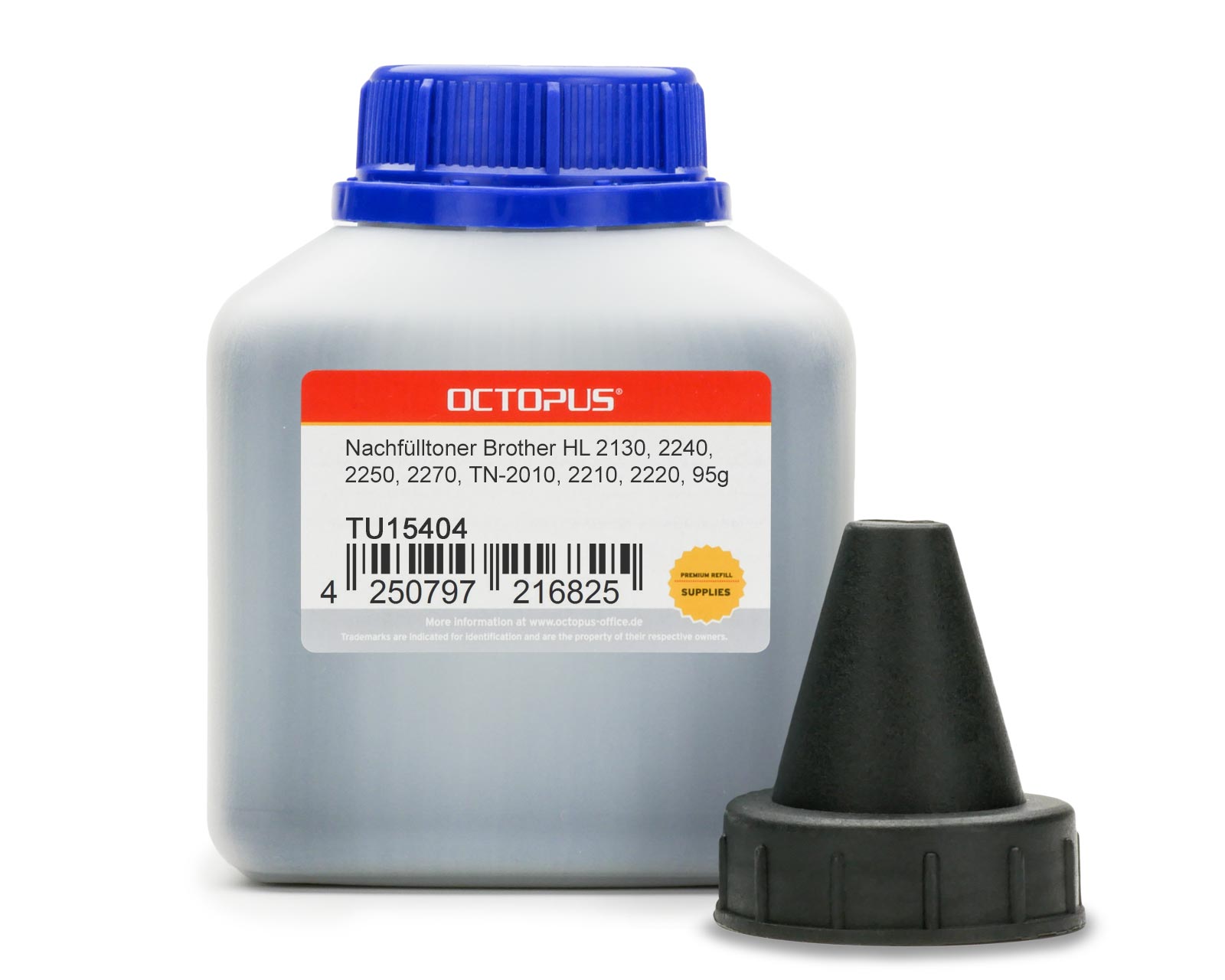 Octopus Refill Toner Powder for Brother HL 2130, 2240, 2250, 2270, TN-2010, TN-2210, TN-2220 (no OEM)
Contains 75g of Toner powder for a print capacity of 2.600 pages at 5% coverage.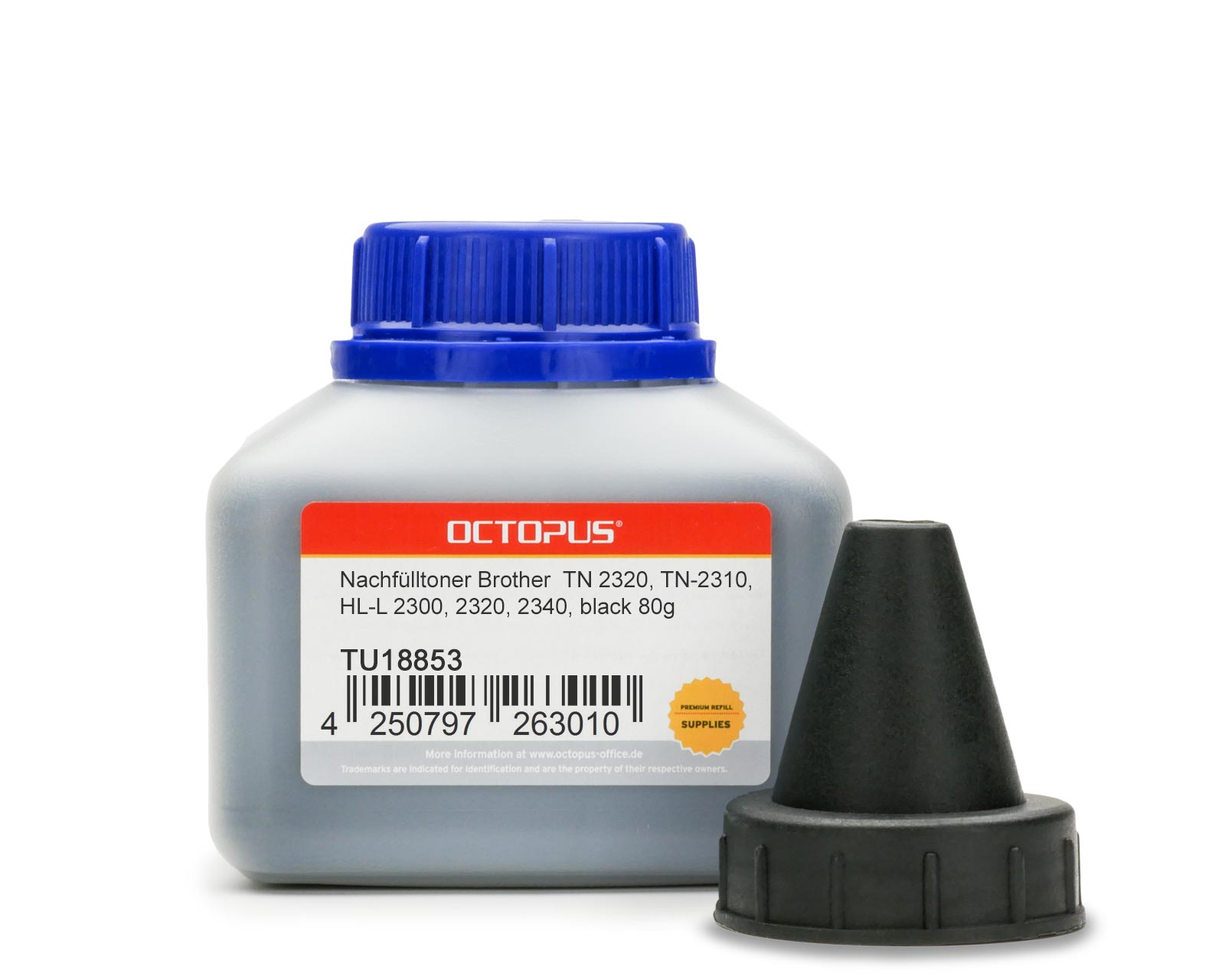 Toner powder Brother TN 2320, TN-2310, HL-L 2300, HL-L 2320, HL-L 2340 , 80g
Toner powder for approx. 2,600 pages at 5% coverage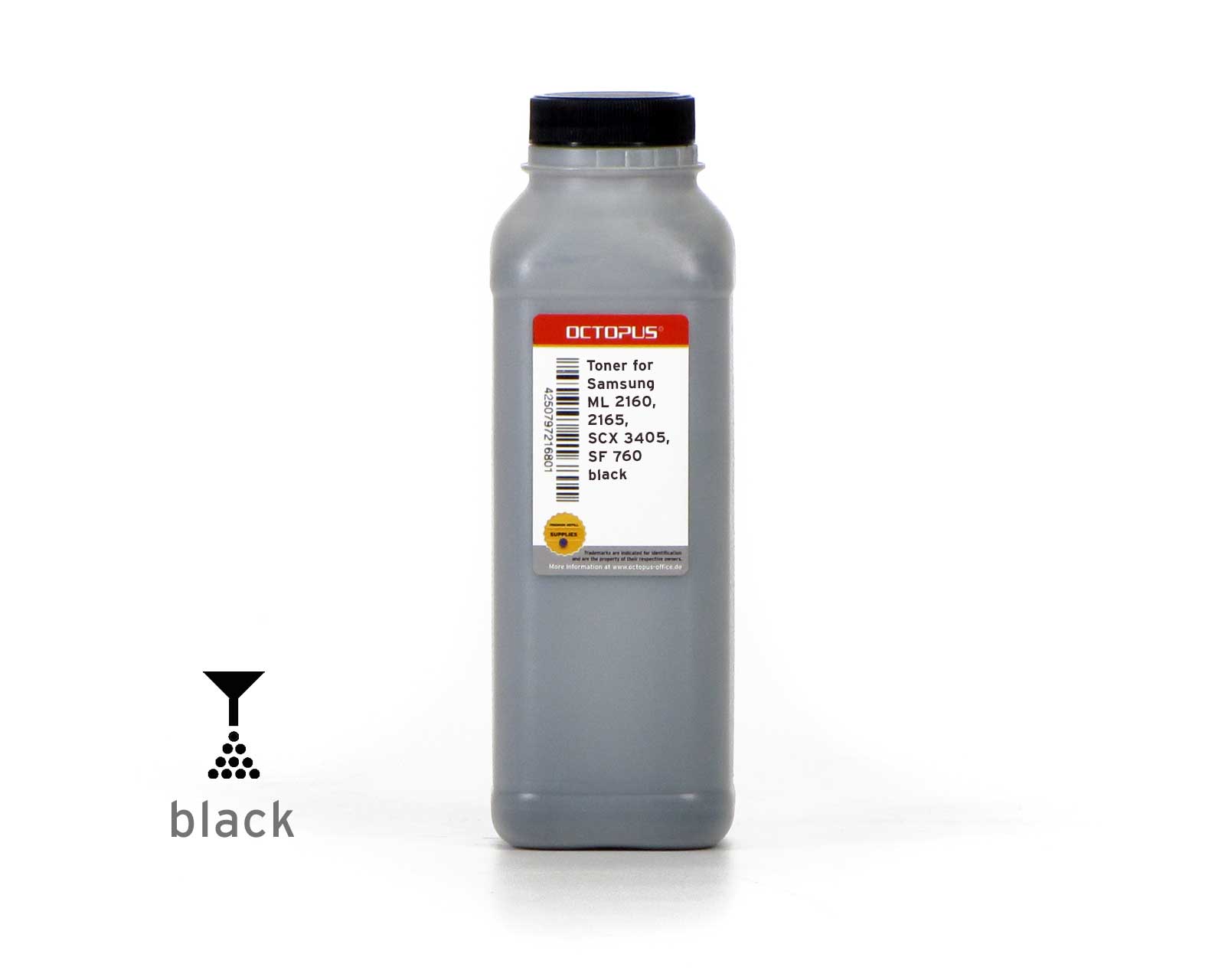 Samsung SL-M 2020, ML 2160, 2165, SCX 3405, SF 760 toner powder, bulk toner
Content: 55g of bulk toner, sufficient for approx. 1,500 pages at 5% coverage.
Toner powder , bulk toner for Brother TN 350, TN 2000, HL 2040, 2070 black
Contains 80g of toner powder for a print capacity of 2.500 pages at 5% coverage.