Refill instructions and Hints on how to handle Canon PGI-550, CLI-551 cartridges with chips
The Canon PGI-550 and CLI-551 cartridges can be refilled with simple steps. Our instructions provide different methods for you. You can use the Fill Bill Focus or Fill Bill 02 or you can drill into the cartridge and use a syringe to refill ink. On the next pages you can find hints and tricks from us.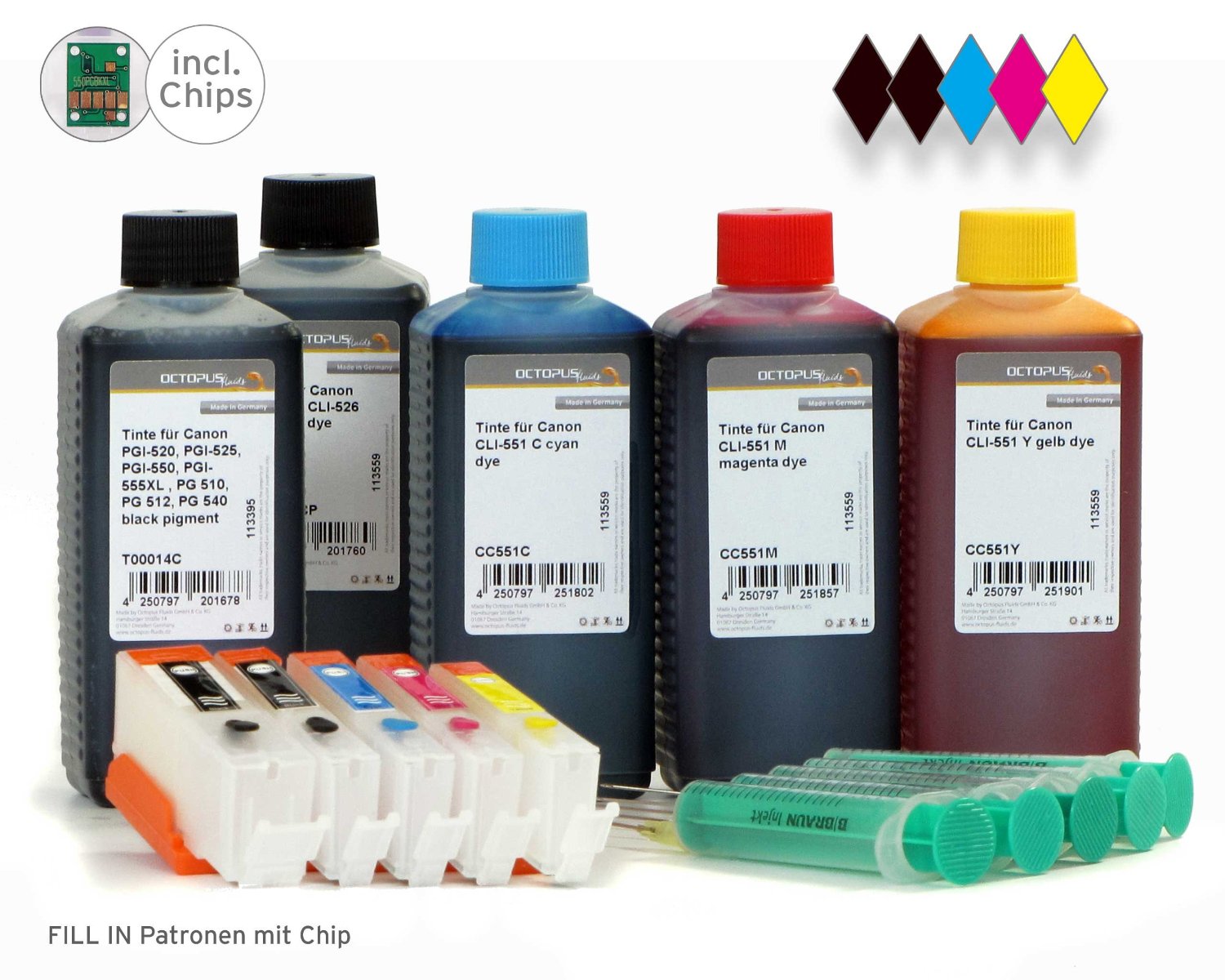 Refillable cartridges Canon PGI-550, CLI 551 with 5x ink
Fill In Patronensatz mit fünf Farben Tinte. Ersetzt ca. 100 Patronen des Typs Canon PGI-550 und CLI-551. Sparen Sie ca. 90% Druckkosten.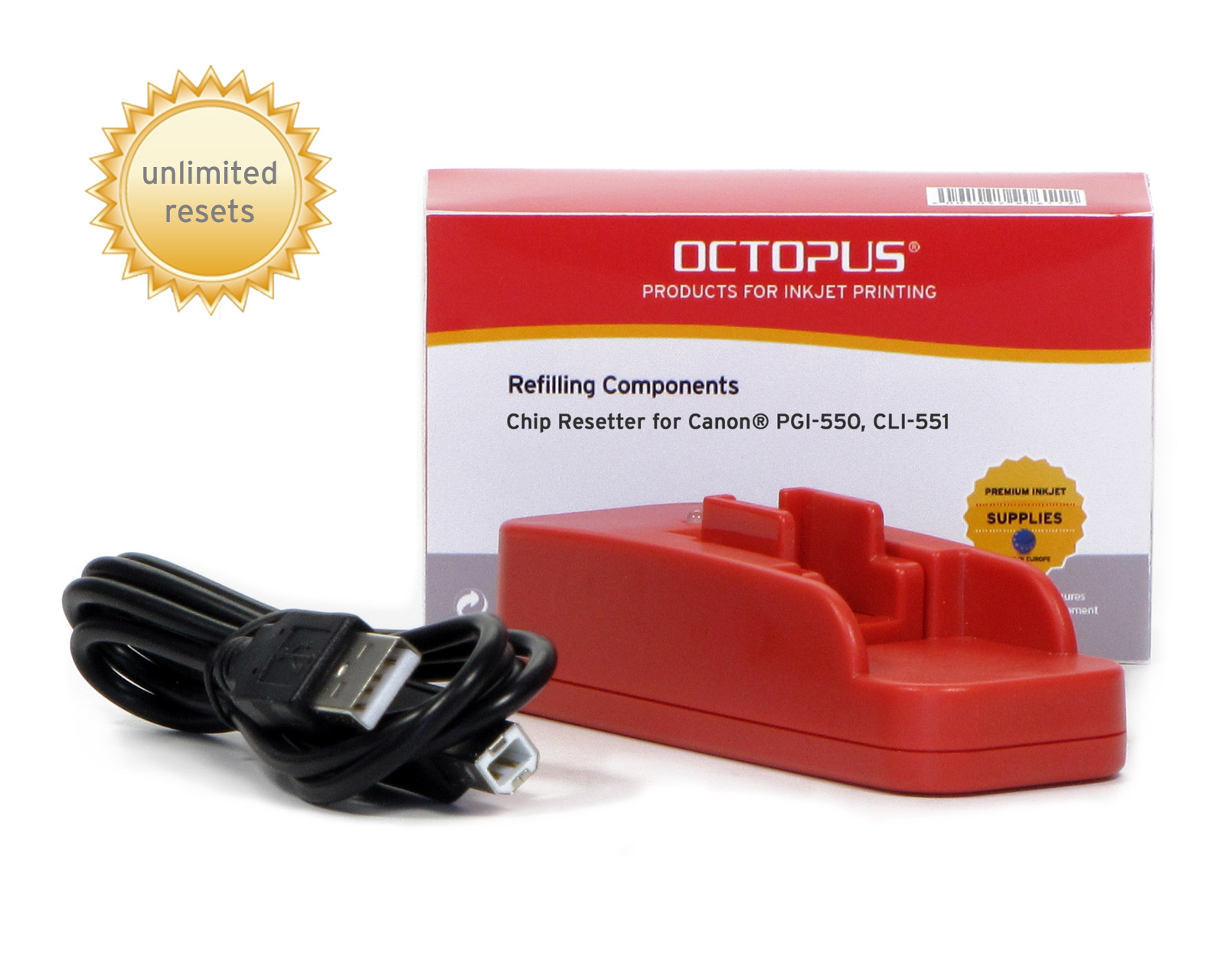 Chipresetter for Canon PGI-550, CLI-551 inkjet cartridges for unlimited resets
Reset Canon PGI-550 and Canon CLI-551 printer cartridges with this Chipresetter for unlimited resets
Ink refill kit Canon CLI-551, CLI-551XL color
Ink refill kit with 3 x 50ml of coloured ink for Canon CLI-551, CLI-551XL cartridges.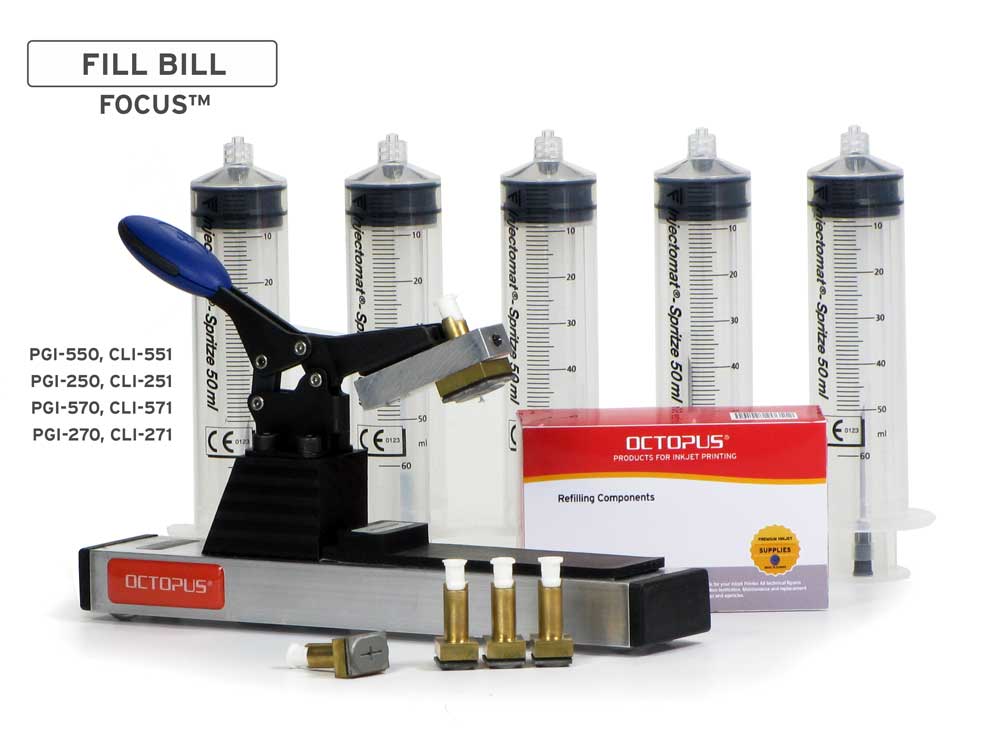 Fill Bill FOCUS CP550 for Canon PGI-550, 570, 580 and CLI-551, 571, 581 cartridges
Easy-to-use refill tool for PGI-550, PGI-570, PGI-580 and CLI-551, CLI-571, CLI-581 cartridges. For refilling with the vacuum method, incl. fill cuffs and refill syringes.