How to make Alcohol Ink Bubbles
With Alcohol Inks you can paint beautiful circles and bubbles - so called Alcohol Ink Bubbles. How it works, you can read in our instructions:
First you prepare a background with several different alcohol ink colors. The best background is Alcohol Ink paper from Yupo, like Lanavanguard.
For your background you best decide on lighter shades of colour. If you are not sure which colours harmonise with each other, it is best to use one of our Alcohol Ink Set. These sets are available in different colours, which are perfectly matched to each other.
Apply the Alcohol Ink colours on your Alcohol Ink paper and let them flow into each other with the help of isopropanol or Octopus Fluids Blending Solution.
On the still wet Alcohol Ink underground you put now glasses in different sizes, with the opening downwards. You can also use one-way cups or old yoghurt cups. But you might have to weigh them down, because they like to move on the wet surface.
To achieve stronger contrasts, you can now add some alcohol ink to the edge of your glasses. Then let everything dry well. Of course, you can speed this up with a hairdryer. You can either use your normal hair dryer or a heat gun from the craft supplies.
As soon as the surface is dry, you can remove the glasses and decorate your picture further. With the help of a brush and isopropanol you can paint more highlights and decorate the resulting bubbles. To get small round dots, you can also use a dotting tool or embossing pen. This can be found in craft shops at embossing accessories or also in nail design shops.
But also with pens you can decorate your Alcohol Ink Bubble artwork. Pigment markers or acrylic markers are especially suitable for this.
Let your imagination run wild and create your own Alcohol Ink Bubble Artwork!
With our Alcohol Ink Cleaner you can get your used glasses clean again.
Fluids Alcohol Blending Solution, Extender for alcohol ink
The Fluids Blending Solution is the perfect complement to the Fluids Alcohol Inks. The blending solution is optimally adapted to the alcohol inks and enables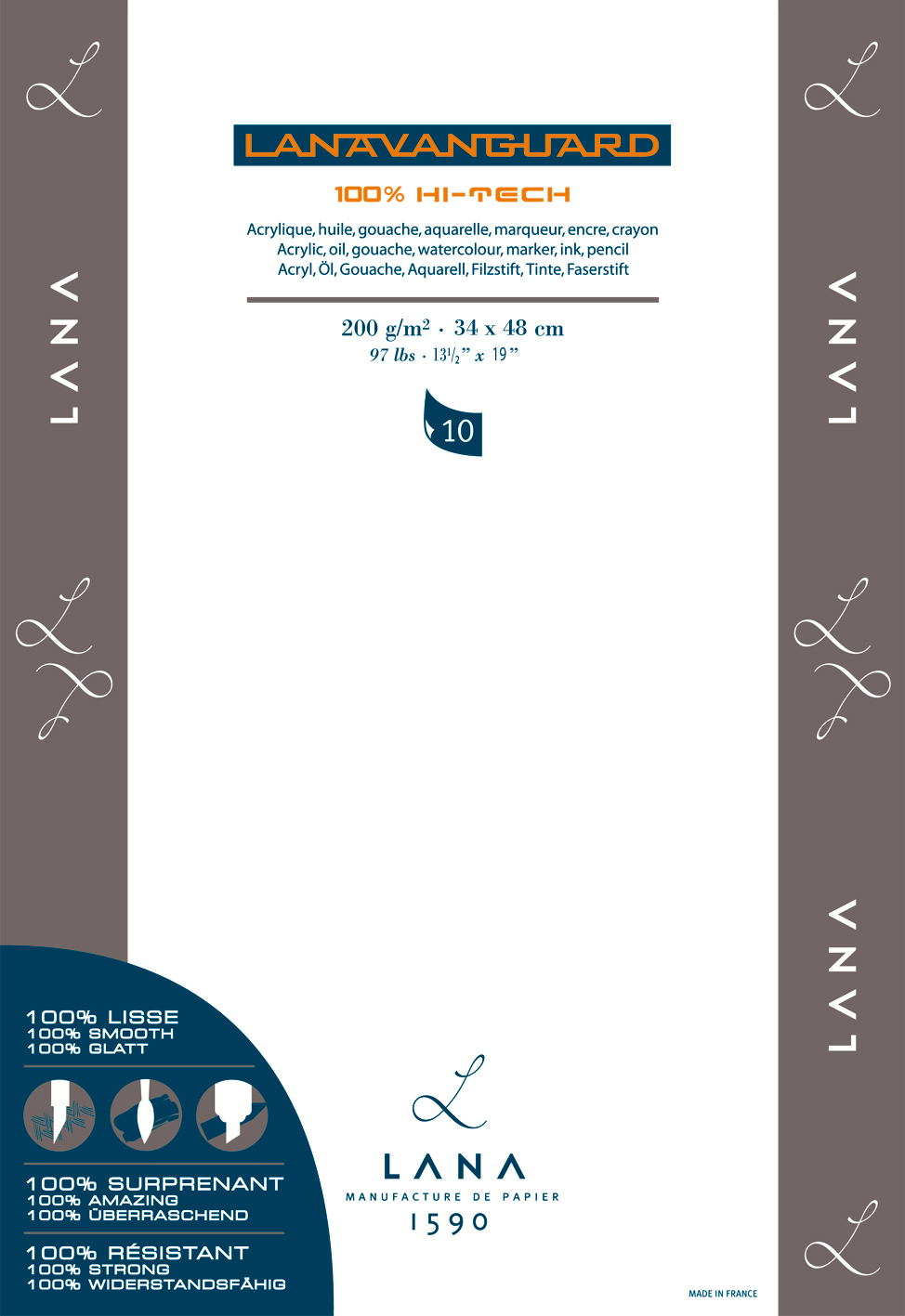 Lanavanguard Alcohol Ink Papier, Yupo, A4/A3, 200 g/m2, 10 Blatt
Alcohol Ink Paper in A4 format. Solid Yupo paper for impressive art with our popular Octopus Fluids Alcohol Inks.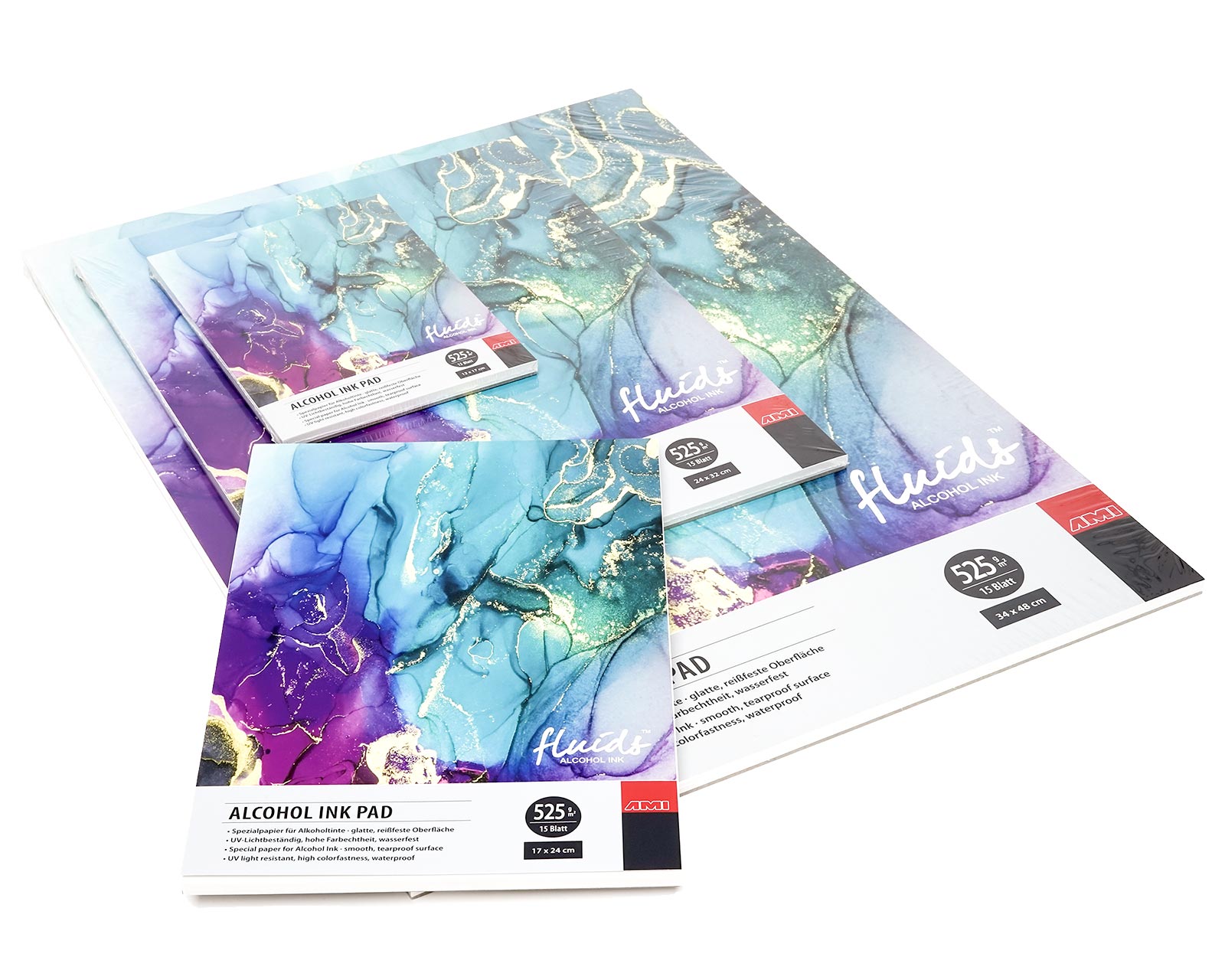 Alcohol Ink Paper Fluids Alcohol Ink Pad 15 sheets, 24 cm x 32 cm, bound
Fluids Alcohol Ink Paper is a synthetic paper with a smooth, glossy surface that has been specially developed for Alcohol Ink Art.