Corona Draht, Corona Technologie
Die Corona-Technologie ist eine Methode zur negativen Aufladung der Oberfläche einer OPC Trommel. Sie ist Bestandteil der Phase 2: Conditioning (Konditionierung) im elektophotographischen Prozess an xerographischen Geräten.
Der Coronadraht ist direkt über der OPC Drum / Fotoleitertrommel / Bildtrommel angebracht. Der Corona-Draht wird mit 6000 bis 7000V Hochspannung aufgeladen. Diese Aufladung ionisiert die Luft um dem Corona-Draht. Die negative Ladung von der Coronaleitung geht jetzt auf die Trommel-Oberfläche über. Während die Aufladung stattfindet, durchläuft die Trommel-Oberfläche das Corona-Rasterfeld. Das Rasterfeld reguliert die Spannung, damit wird eine gleichmäßige Aufladung der Trommel sichergestellt. Das Rasterfeld ist an einen Varistor angeschlossen, der den Vorgang der negativen Ladungen reguliert.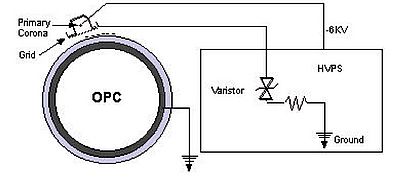 Octopus Refill Toner Powder for Brother HL 2130, 2240, 2250, 2270, TN-2010, TN-2210, TN-2220 (no OEM)
Contains 75g of Toner powder for a print capacity of 2.600 pages at 5% coverage.
Toner powder Brother TN 2320, TN-2310, HL-L 2300, HL-L 2320, HL-L 2340 , 80g
Toner powder for approx. 2,600 pages at 5% coverage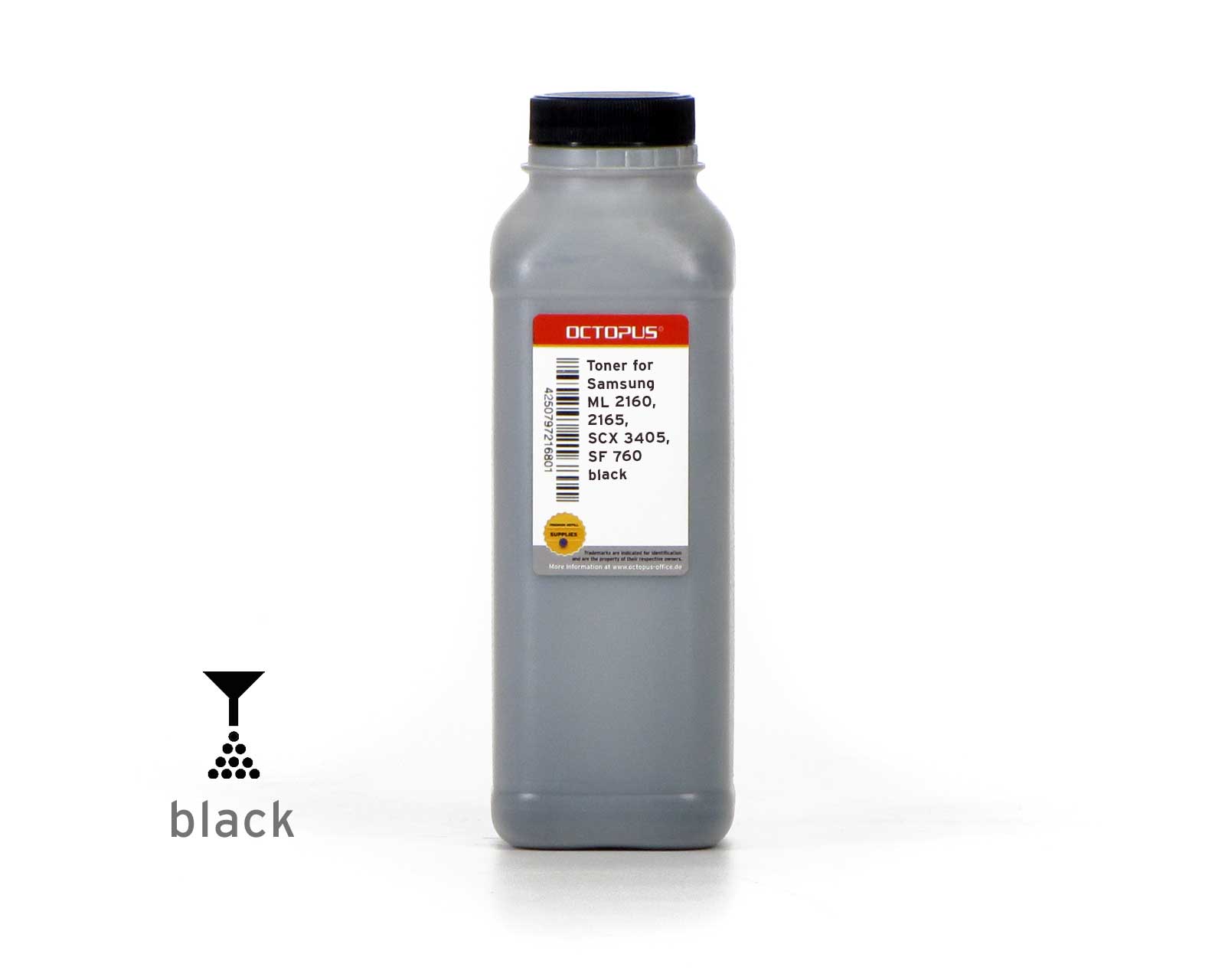 Samsung SL-M 2020, ML 2160, 2165, SCX 3405, SF 760 toner powder, bulk toner
Content: 55g of bulk toner, sufficient for approx. 1,500 pages at 5% coverage.
Toner powder , bulk toner for Brother TN 350, TN 2000, HL 2040, 2070 black
Contains 80g of toner powder for a print capacity of 2.500 pages at 5% coverage.