Was macht das Doctor-Blade in der Tonerkartusche?
Das Doctor-Blade ist verantwortlich für die gleichmäßige Verteilung des Tonerpulvers auf der Magnetwalze bzw. Entwicklerwalze. Es besteht aus einer Metallschiene und einem der Länge nach angebrachten Polyurethanabstreifer.
Der Polyurethanabstreifer übernimmt hierbei die Funktion des Abstreifens von Tonerpulver. Mit einem Abstand von weniger als einem viertel Millimeter zur Magnetwalze bzw. Entwicklerwalze entfernt er überflüssiges Tonerpulver gleichmäßig und reguliert somit die Qualität des Druckbildes.
Darüber hinaus dient das Doctor-Blade der Elektrostatischen Aufladung (Triboelektrische Aufladung) des Tonerpulvers. Dies schafft im späteren Xerographi-Prozess die Voraussetzung, dass das Tonerpulver den Sprung von der Entwicklerwalze zur Fotoleitertrommel von der aus das Tonerpulver letztlich auf das Papier übertragen wird.
Das Doctor-Blade unterliegt wie alle Bestandteile einer Tonerkartusche der Alterung. Der Polyurethanabstreifer wird nach längerer Verwendung gelb und verformt sich. Hiermit geht eine Verschlechterung des Schriftbildes einher. Das Doctor-Blade sollte von Zeit zu Zeit gewechselt werden. Eine andere Möglichkeit ist das wenden des Polyurethanabstreifer.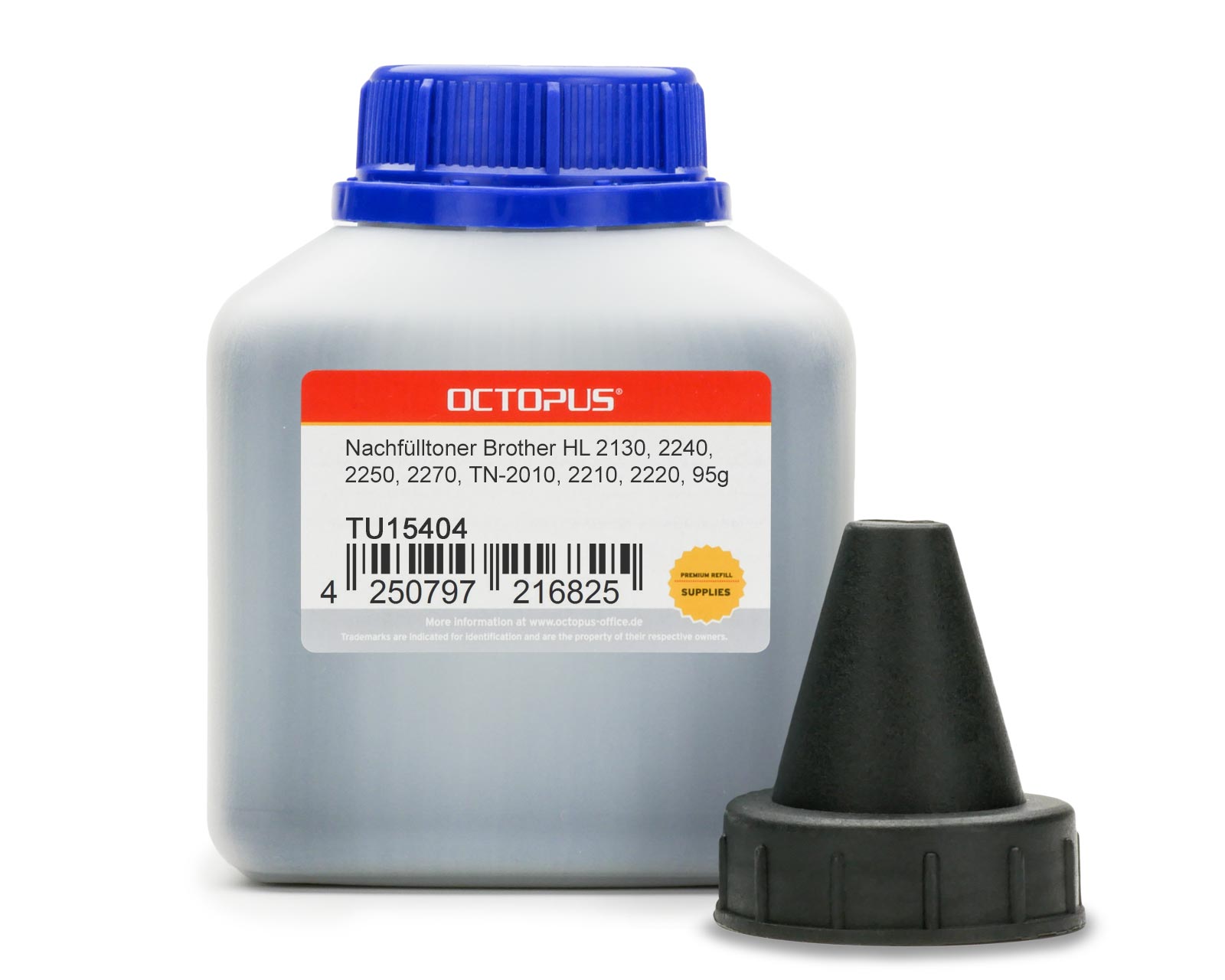 Octopus Refill Toner Powder for Brother HL 2130, 2240, 2250, 2270, TN-2010, TN-2210, TN-2220 (no OEM)
Contains 75g of Toner powder for a print capacity of 2.600 pages at 5% coverage.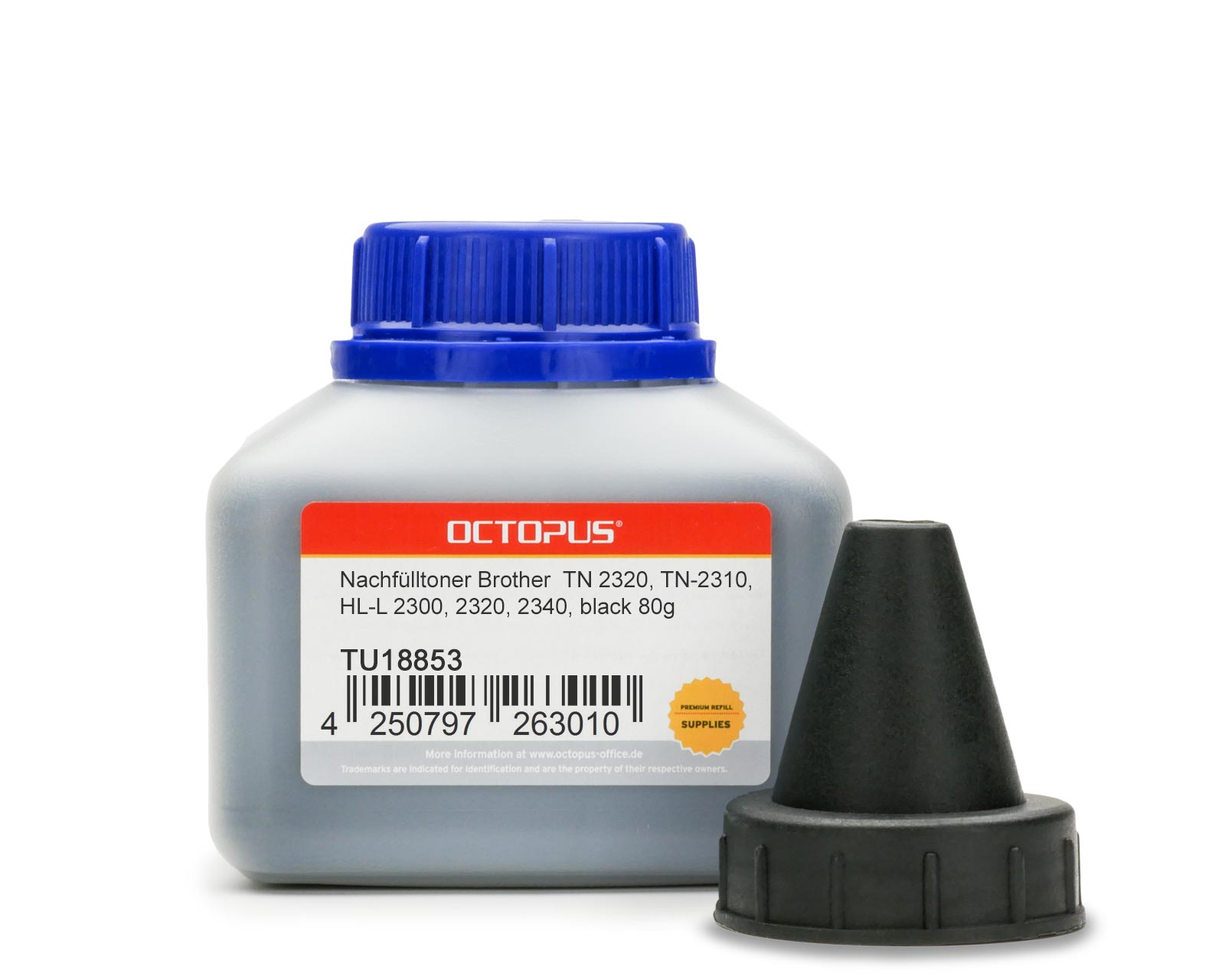 Toner powder Brother TN 2320, TN-2310, HL-L 2300, HL-L 2320, HL-L 2340 , 80g
Toner powder for approx. 2,600 pages at 5% coverage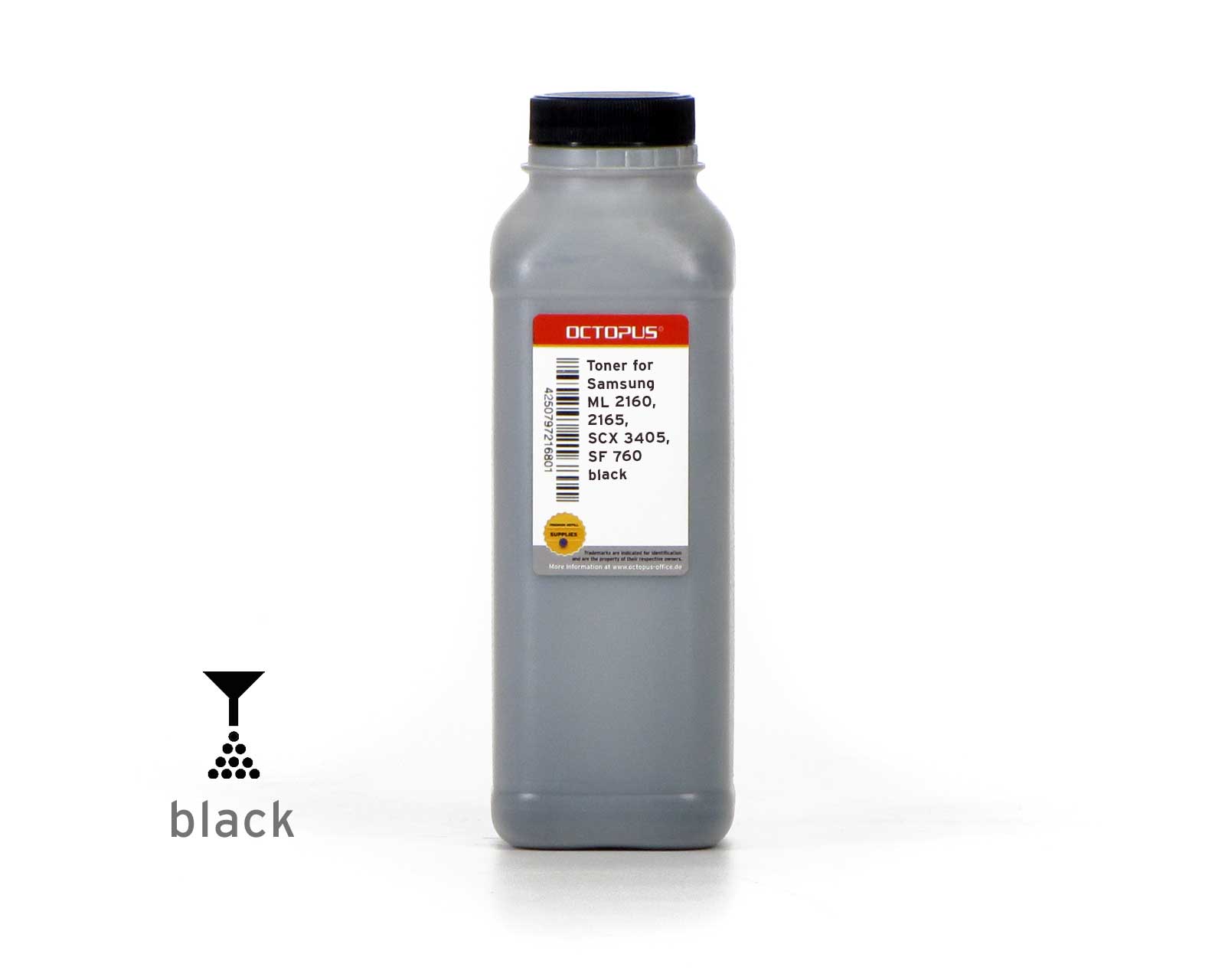 Samsung SL-M 2020, ML 2160, 2165, SCX 3405, SF 760 toner powder, bulk toner
Content: 55g of bulk toner, sufficient for approx. 1,500 pages at 5% coverage.
Toner powder , bulk toner for Brother TN 350, TN 2000, HL 2040, 2070 black
Contains 80g of toner powder for a print capacity of 2.500 pages at 5% coverage.