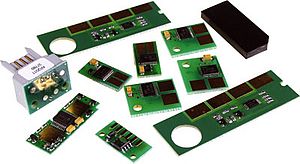 Viele Laserkartuschen verfügen über einen Toner Chip. Diese Toner-Chips zählen in der Regel die bereits gedruckten Seiten. Bei vom Druckerhersteller definierten Zählerständen unternimmt der Drucker bestimmte Aktionen.
Beispielsweise meldet der Chip dem Drucker eine Seitenzahl von 2000. Hat dieKartusche eine Druckleistung von 2500 Seiten, wird der Drucker seinem Nutzerüber das Display melden "Tonerkartusche fast leer". In manchen Fällen öffnet sicham Bildschirm des Nutzers ein neues Fenster mit dem Hinweis"Kartusche fast leer" und verweist direkt auf die Websiten des Herstellers. Dort hat der Nutzer die Möglichkeit originale Toner-Kartuschen nachzubestellen.
Hat der gleiche Drucker mit dieser Tonerkartusche bereits 2500 Seiten gedruckt, erhält er von dem Toner-Chip die Information ~2500 Seiten~. Der Drucker wird dann in den meisten Fällen das Weiterdrucken verweigern und meldet dem Nutzer "Tonerkartusche leer, bitte wechseln Sie die Tonerkartusche"
Wenn Sie diese Kartusche mit Nachfülltoner befüllen möchten, müssen Sie auch den Toner-Chip wechseln. Der alte Chip ist nicht in der Lage den tatsächlichen Füllstand zu ermitteln.
In einem anderen Fall ist die Tonerkartusche bereits leer gedruckt bevor der Toner Chip dem Drucker die entsprechende Meldung liefert. Wenn Sie die Kartusche jetzt befüllen können Sie unter Umständen mit der wieder befüllten Kartusche noch einige Seiten drucken bevor der Chip den Leerstand meldet. Spätestens jetzt müssen Sie den Chip wechseln. Sollten Sie gewerblich Laserkartuschen befüllen, ist es im Sinne der Kundenzufriedenheit sinnvoll den Toner-Chip bei jeder Befüllung mitzuwechseln.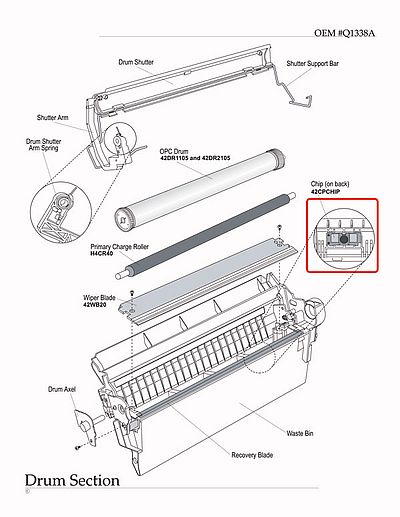 Replacement Chip HP CP 1215, 1515, 1518, CM 1300, 1312, Canon LBP 5050 black
Replacement chip for a print capacity of 2.200 pages.
Replacement Chip for HP LaserJet P 1100, 1101, 1102, M 1210, 1212
Replacement Chip for a print capacity of 1.600 pages.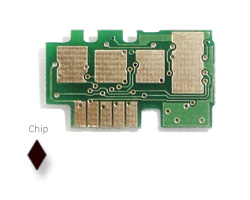 Samsung ML 2160, ML 2165, ML 2168, SCX 3400F, 3405F, 3407 replacement chip
Replacement chip for full printing capacity of approx. 1,500 pages at 5% coverage.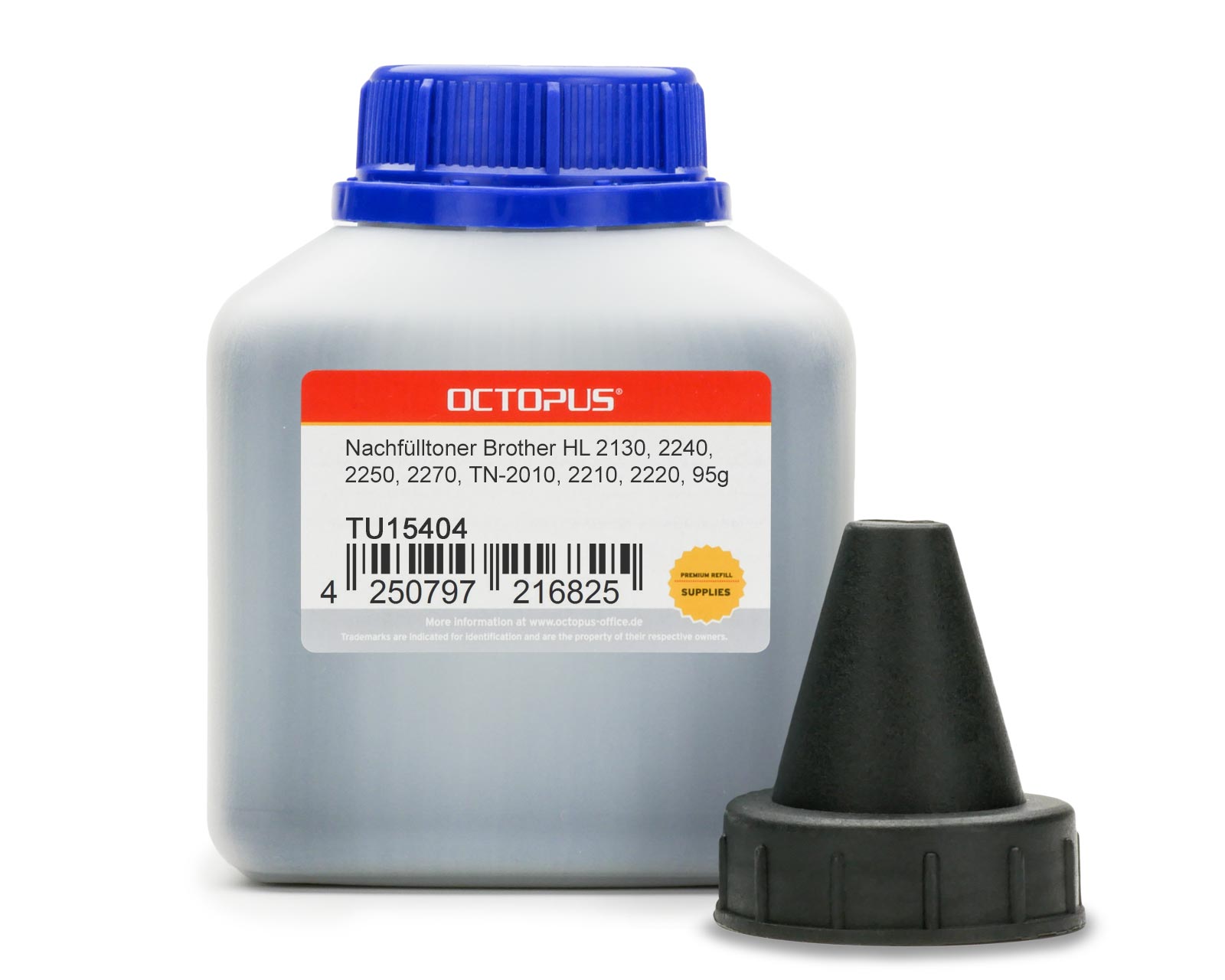 Octopus Refill Toner Powder compatible with Brother HL 2130, 2240, 2250, 2270, TN-2010, TN-2210, TN-2220 (no OEM)
Contains 95g of Toner powder for a print capacity of 2.600 pages at 5% coverage.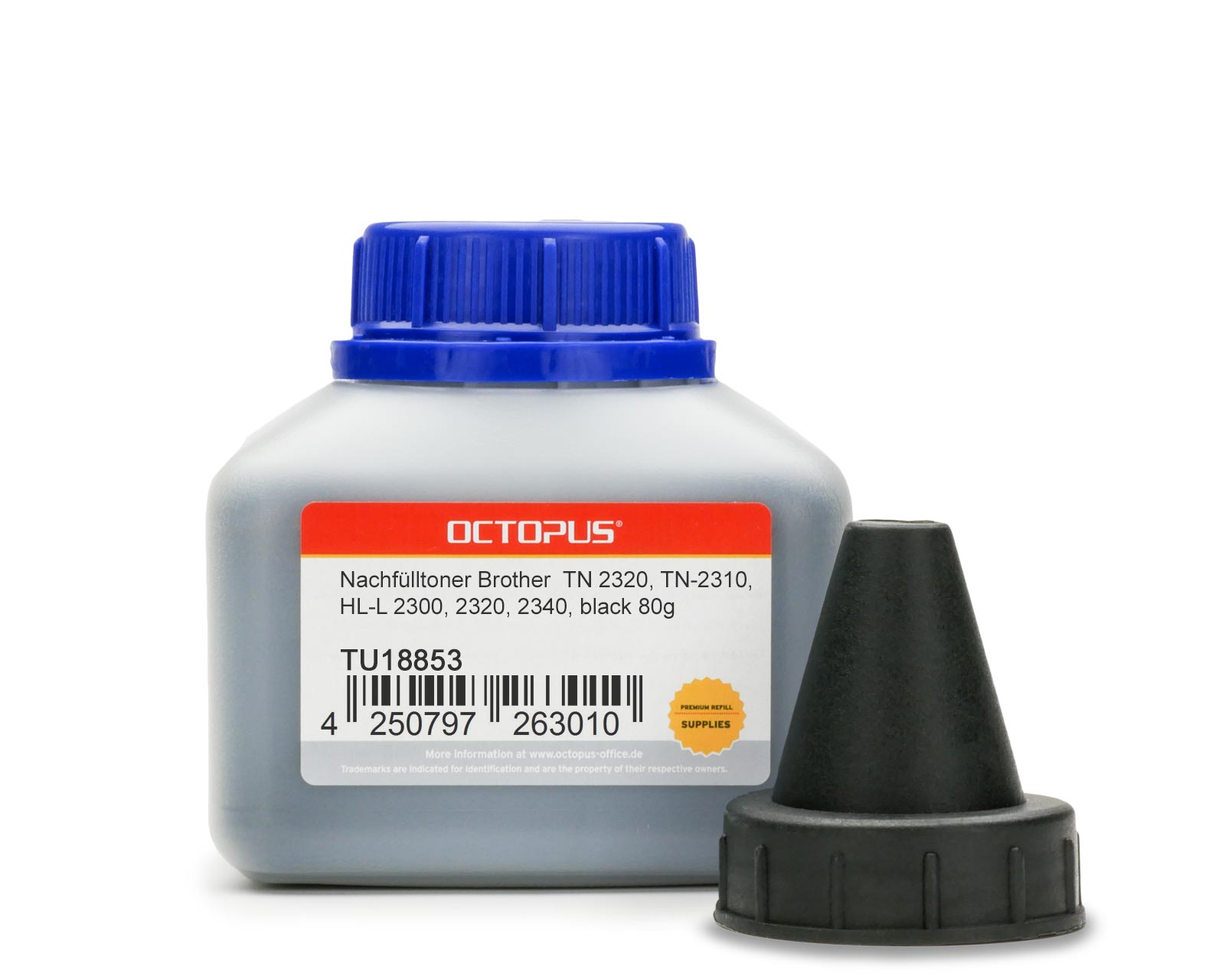 Toner powder compatible with Brother TN 2320, TN-2310, HL-L 2300, HL-L 2320, HL-L 2340 , 75g
Toner powder for approx. 2,600 pages at 5% coverage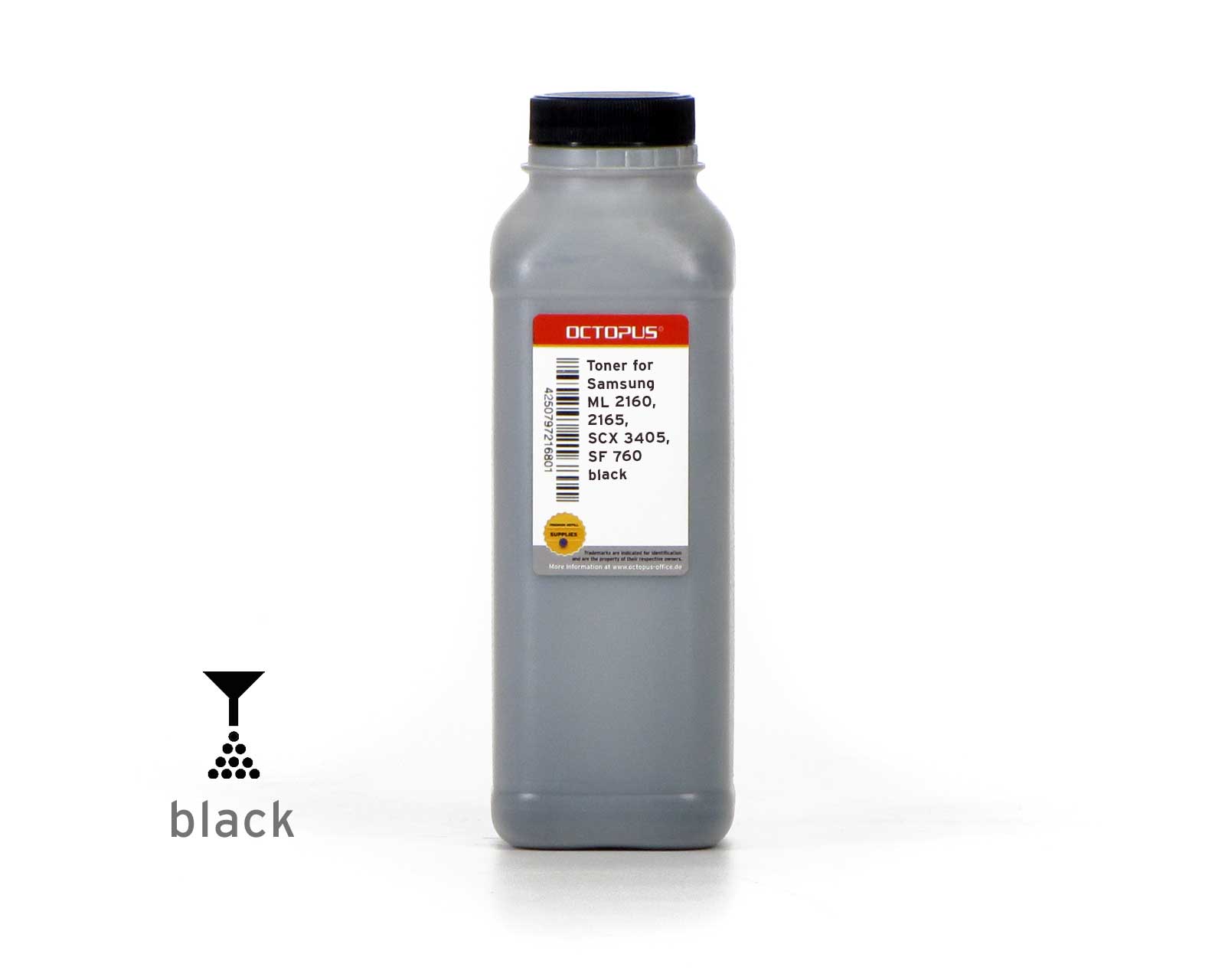 Samsung SL-M 2020, ML 2160, 2165, SCX 3405, SF 760 toner powder, bulk toner
Content: 55g of bulk toner, sufficient for approx. 1,500 pages at 5% coverage.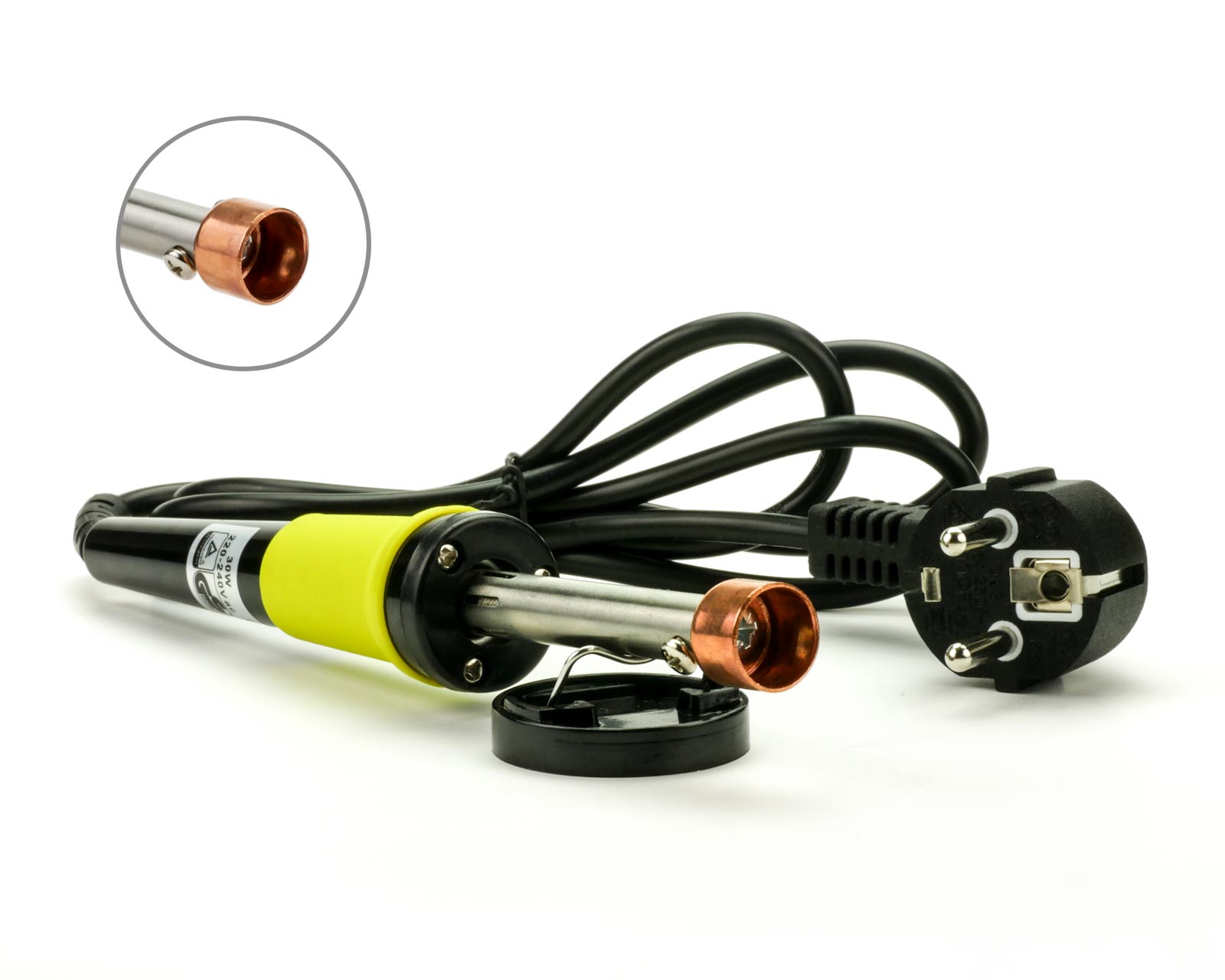 Soldering Iron, Hole making Tool
Use this Soldering Iron, Hole making Tool to melt a fill port into your laser toner cartridge.