PCR steht für "Primery Charge Roller", was soviel bedeutet wie primäre Ladungsrolle. Die PCR-Technologie löst bei heutigen Geräten die frühere Corona-Technologie ab. Deshalb wird sie im deutschen Sprachgebrauch auch noch oft Coronawalze genannt.
Die PCR-Technologie ist wie die Corona-Technologie eine Methode zur negativen Aufladung der Oberfläche einer OPC Trommel. Sie ist Bestandteil der Phase 2: Conditioning (Konditionierung) im elektophotographischen Prozess an xerographischen Geräten.
Die PCR-Technologie erfordert wesentlich weniger Spannung und hat eine geringere Ozonentstehung wärend des Prozesses im Vergleich zur Corona-Technologie. Für die PCR Rolle verwenden wir zusätzlich den Begriff Transferwalze.
Die PCR-Trommel besteht im wesentlichen aus vier Bestandteilen.
Metallwelle
Leitender Gummikern
Spannungsausgleichsschicht
Schutzschicht

Die PCR-Technologie sorgt ebenso wie die Corona-Technologie für eine negative Vorladung der Fotoleitertrommel (Fotorezeptor). Dafür steht sie mit ihrer Gummischicht in direktem Kontakt zur Fotoleiter-Trommel und überträgt Ihre Ladung ohne Verluste.
Die PCR Rolle sollte nicht mit scharfen Reinigungsmitteln gereinigt werden. Vor dem Wiedereinbau sollten die Lager der Achsen gereinigt und etwas geölt werden. Achtung: das schwarze Lager muß mit leitendem Schmiermittel geölt werde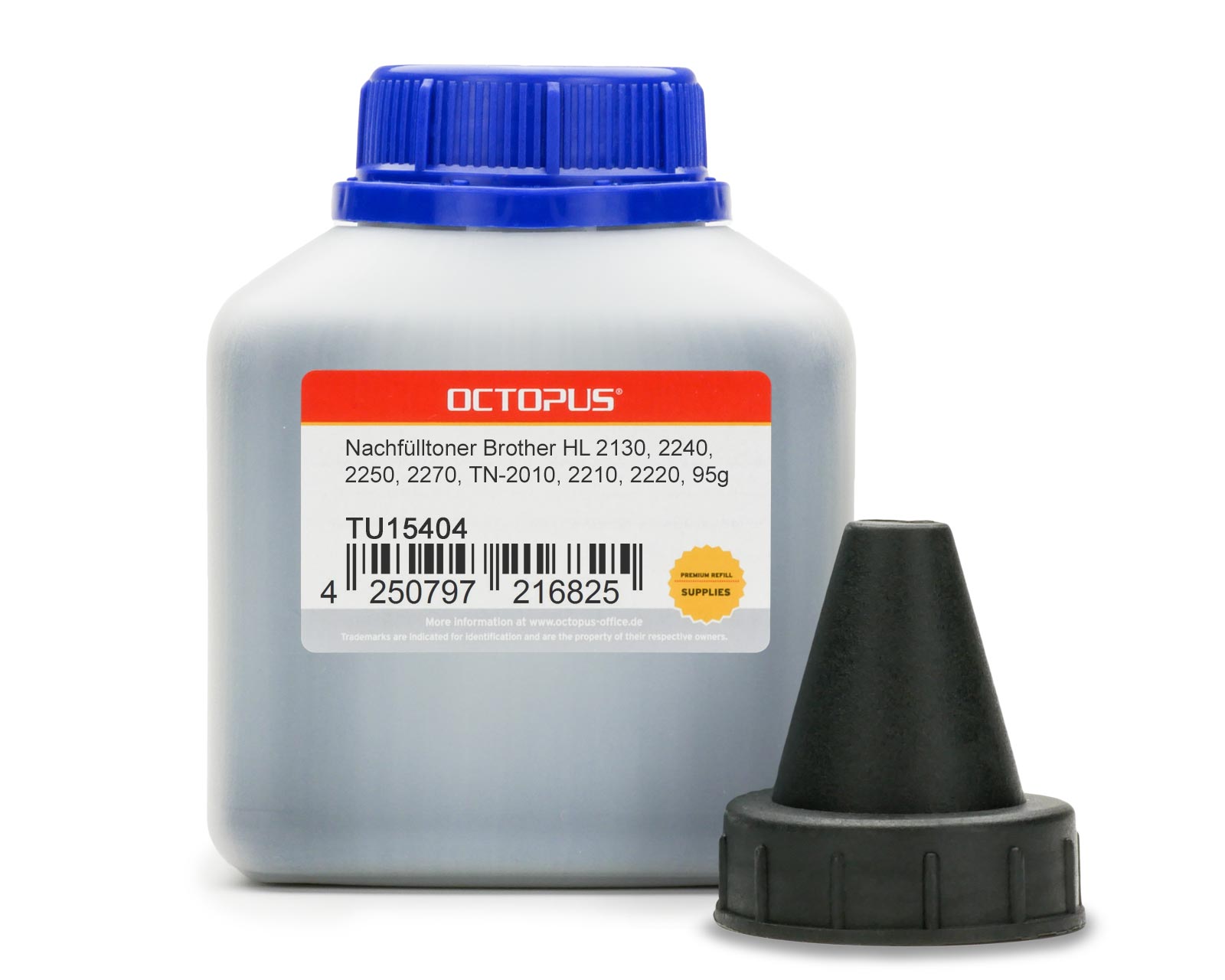 Octopus Refill Toner Powder for Brother HL 2130, 2240, 2250, 2270, TN-2010, TN-2210, TN-2220 (no OEM)
Contains 75g of Toner powder for a print capacity of 2.600 pages at 5% coverage.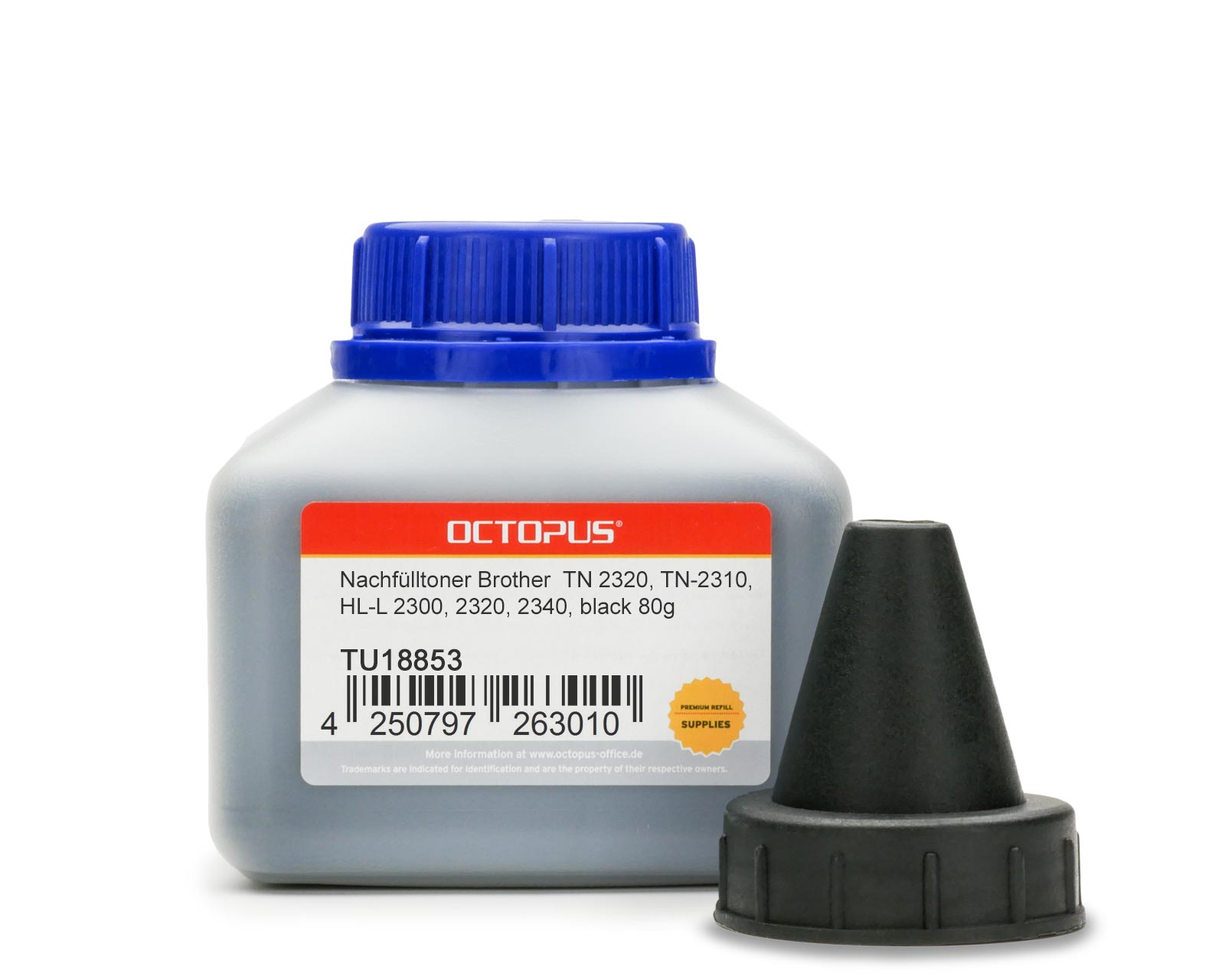 Toner powder Brother TN 2320, TN-2310, HL-L 2300, HL-L 2320, HL-L 2340 , 80g
Toner powder for approx. 2,600 pages at 5% coverage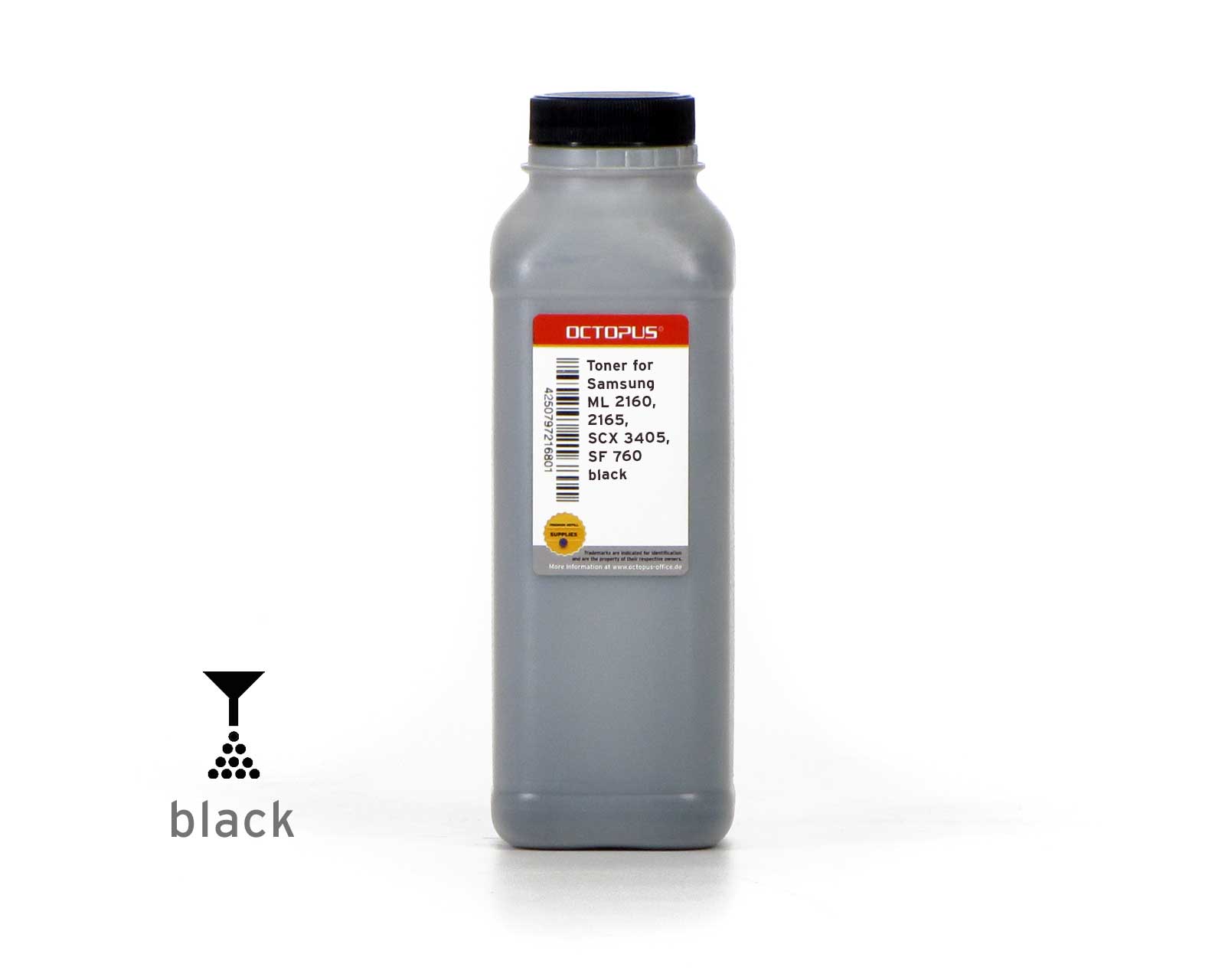 Samsung SL-M 2020, ML 2160, 2165, SCX 3405, SF 760 toner powder, bulk toner
Content: 55g of bulk toner, sufficient for approx. 1,500 pages at 5% coverage.
Toner powder , bulk toner for Brother TN 350, TN 2000, HL 2040, 2070 black
Contains 80g of toner powder for a print capacity of 2.500 pages at 5% coverage.