Refill instruction for cartridge Brother LC-01
For refilling you need:
For refilling, follow the instructions below:

Put the cartridge (as shown in picture 1) on the table and drill a hole of about 1.5 mm into the marked spot. Lead the needle through this hole into the sponge (picture 2) and inject 7 ml of ink into the cartridge. Clean the hole with a piece of paper towel after filling and close it with some hot glue. You can put the cartridge back into the printer again and start printing as usual.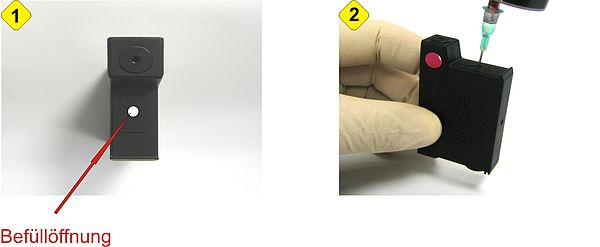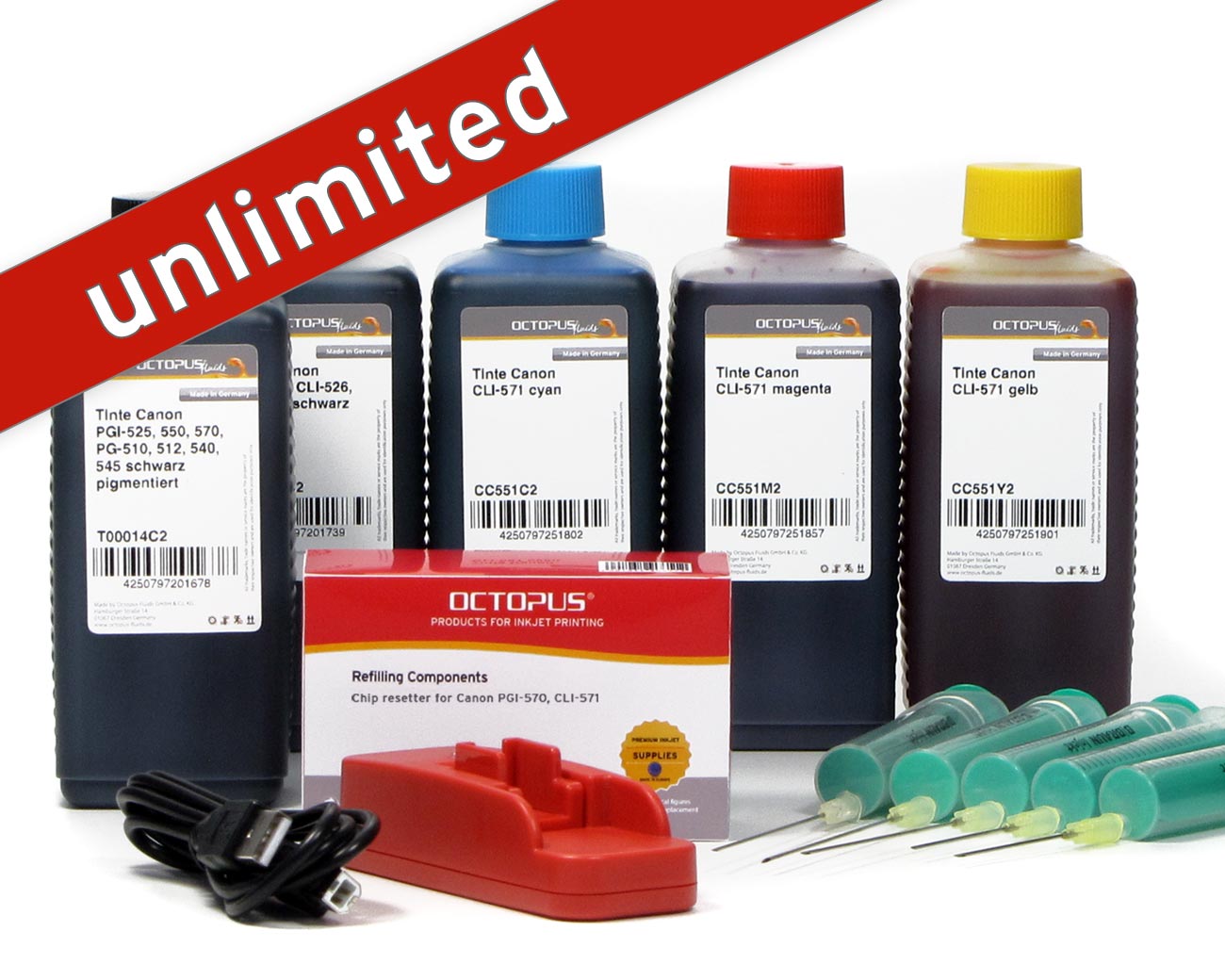 Set with chip resetter for Canon PGI-570, CLI-571 inkjet cartridges and 5x refill ink
Der Canon Chipresetter für PGI-570 und CLI-571 mit Tinte für Pixma MG 5700, MG 6800 und TS 5000, TS6000 Drucker
Chipresetter for Canon PGI-550, CLI-551 inkjet cartridges with 5x refill ink
Der Canon Chipresetter für PGI-550 und CLI-551 mit Tinte für Pixma IP, IX, MG und MX Drucker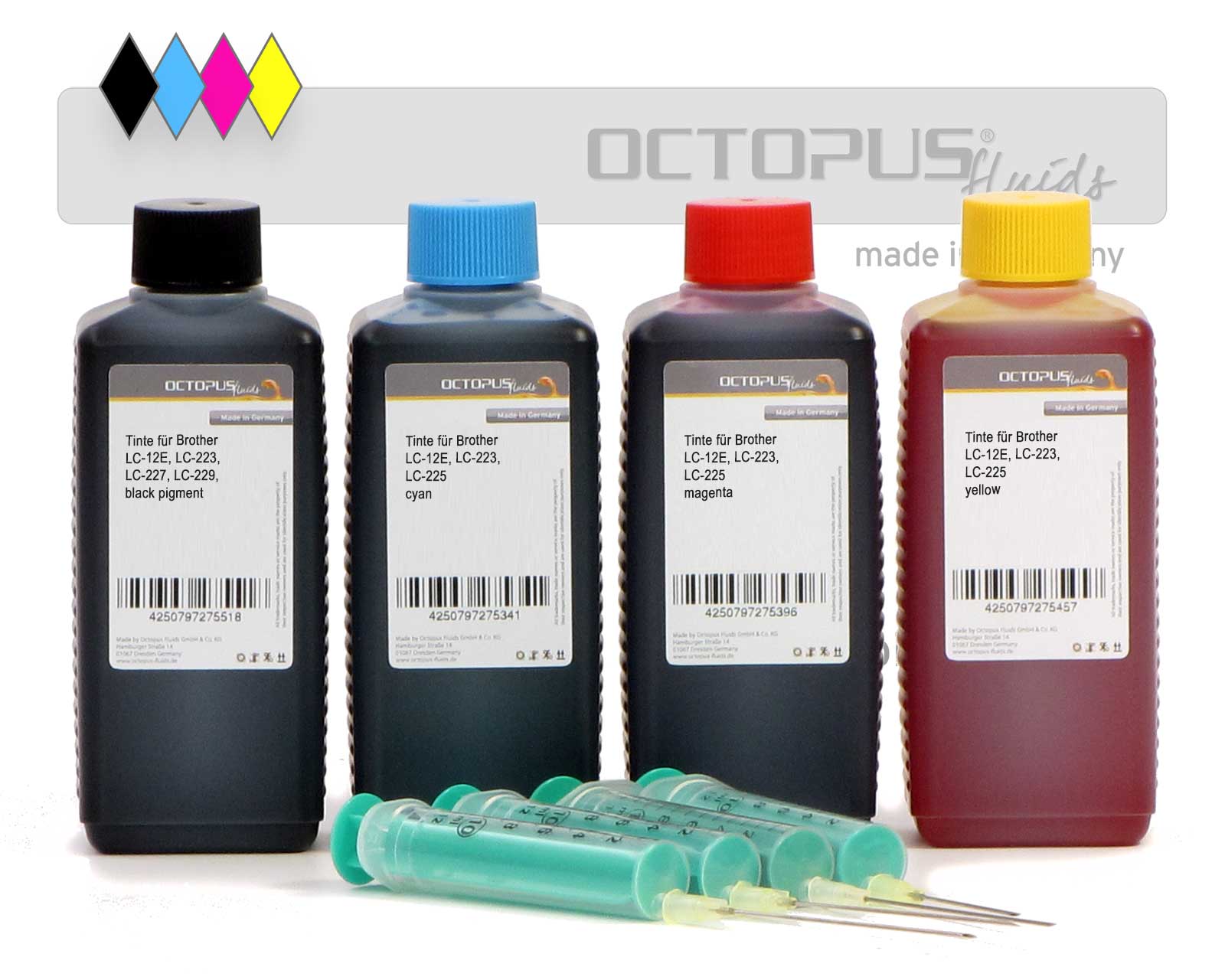 Ink set Brother LC-223, LC-225, LC-227, LC-229, LC-12E
Set comprising four ink colours and refill syringes.
Set of refillable cartridges for Brother LC-227, LC-225 with ink refill kits
Complete kit for Brother LC-227, LC-225, DCP-J 4120, MFC-J 4420, MFC-J 4425, MFC-J 4620, MFC-J 4625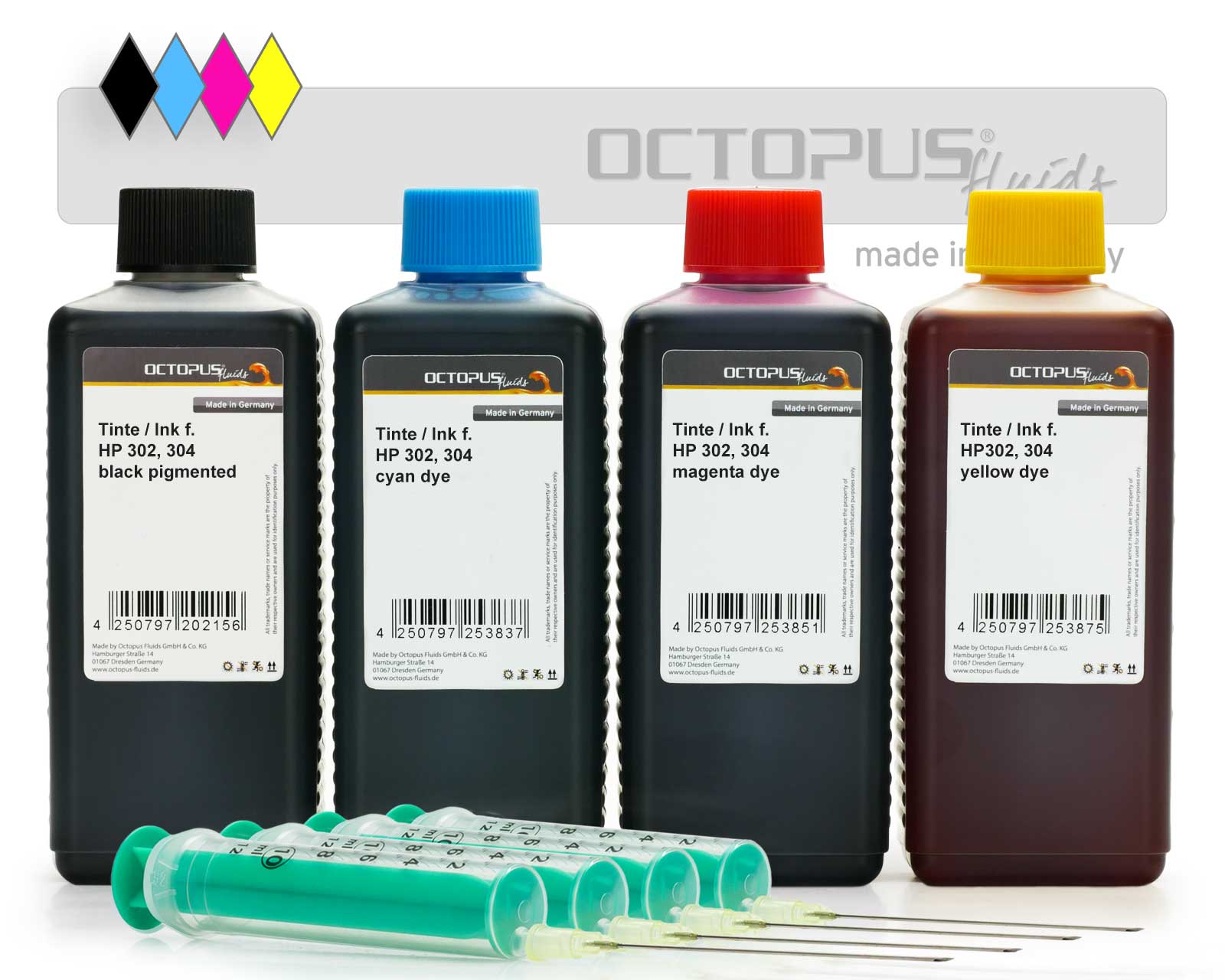 Refill ink kit for HP 302, HP 304 four colours
Druckertinten Komplettset für HP 302, HP 304, F6U68AE, F6U66AE, F6U67AE, F6U65AE, N9K08AE, N9K06AE, N9K07AE, N9K05AE