Brother LC-121 inkjet cartridges with chip
Brother released mid of 2014 the cartridge series LC-121. Printers working with these cartridges have the printing engine MFC-J 470.
The cartridges Brother LC-121 are a varation of the recently built Brother cartridges. The inkjet cartridges have an external two part housing and an inner ink tank. As Brother is now going that way too, attached to the cartridges LC-121 there is a chip. This chip is involved in the ink level control management for the cartridges and identifies the cartridge towards the printer.
The cartridge code for LC-121 cartridges in the different global regions are:
LC-121 Europe
LC-101 North / South / Central America
LC-131 Asia / Oceania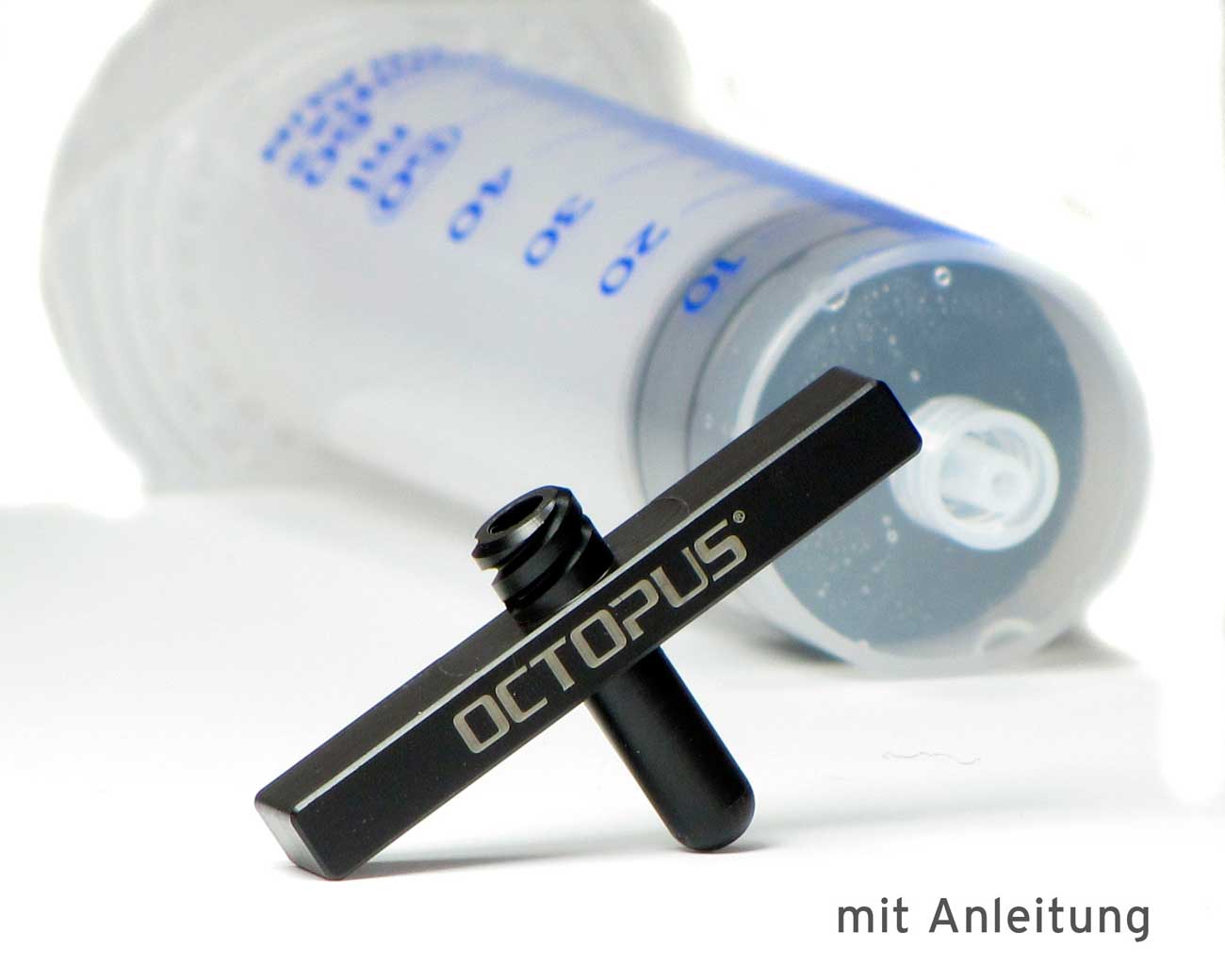 BroLuer Refill Tool for Brother Cartridges incl. Luer Lock Syringe
Refill tool for refilling original Brother cartridges.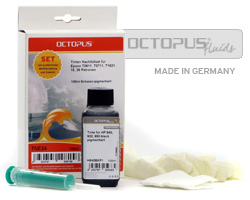 Refill kit Brother LC-980, 985, 1000, 1100, 1220, 1240, 121, 123, 127 black
Ink refill kit with 100ml of black pigmented ink for Brother LC-900, 970, 980, 985, 1000, 1100, 1220, 1240, 1280, LC-121, 123, 127, 129 cartridges.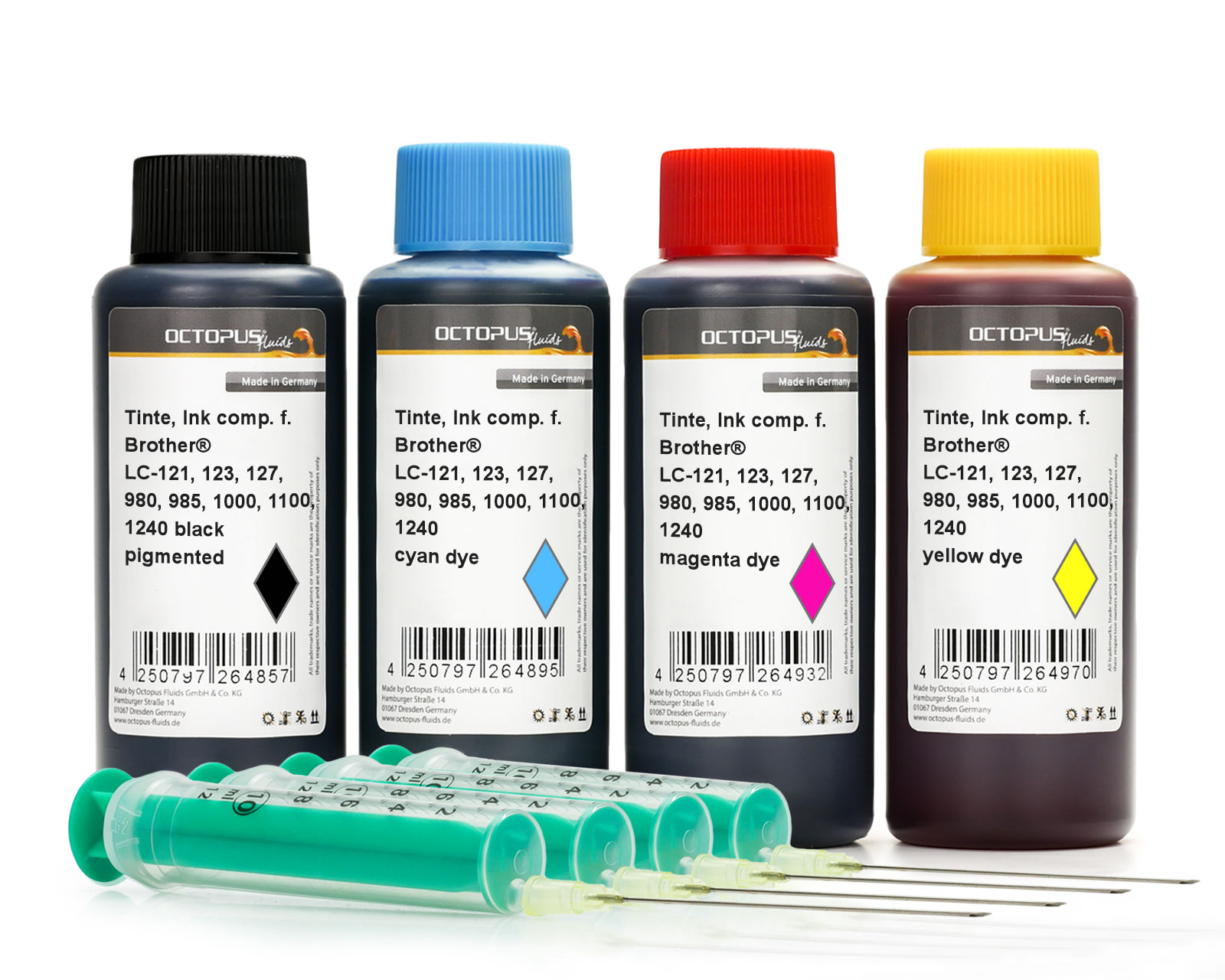 Ink set Brother LC-121, 123, 980, 985, 1000, 1100, 1240, 1280
Set comprising four ink colours and refill syringes