Analyse der neuesten Canon PGI-550, CLI-551 Patronen :: Newsletter vom November 2012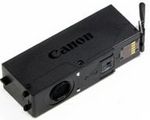 Mit den Canon PGI-550 und CLI-551 Patronen gibt es wieder einen vollkommen neuen Patronentyp am Markt. Wir haben uns den Aufbau der Patronen und deren Chip genau angesehen und unsere Eindrücke für Sie dokumentiert.


Bei den originalen Canon-Tinten gibt es, im Vergleich zu ihren Vorgängern PGI-525 und CLI-526, wesentliche Unterschiede. Die größten Abweichungen fand unser Chemiker in den Farbwerten der Colortinten Cyan, Magenta und Yellow. Aber auch physikalische Werte, wie Oberflächenspannung und Viskosität mussten angepasst werden. Nur so erreichen wir mit unseren Nachfülltinten die gleiche Qualität wie das Original. Auf manchen Papiersorten überzeugen unsere Farben sogar mehr als die Canon-Tinten. Darauf sind wir sehr stolz.


Die Befüllung und der Umgang mit dem Chip sind hingegen wesentlich einfacher....


35x 30 ml Octopus Fluids Resin Ink Set, Alcohol Ink for Epoxy Resin and UV Resin
Colour-intensive alcohol ink for colouring epoxy resin and UV resin. Colour-faithful and without brown tint. 35 radiant epoxy resin colours in an economy set.
Chipresetter for Brother LC-3237, LC-3239, LC-3233, LC-3235 inkjet cartridges, for 60 Resets
Chip Resetter for resetting Brother LC-3237, LC-3239, LC-3233, LC-3235 und Brother DCP-J 1100, HL-J 6000, HL-J 6100, MFC-J 1300, J 5945, J 6945, J 6947 cartridges
Refill Ink set for Brother LC-3211, LC-3213 cartridges, CMYK
Set for Brother LC-3211, LC-3213, Brother DCP-J 572, DCP-J 770, DCP-J 772, DCP-J 774, MFC-J 490, MFC-J 491, MFC-J 497, MFC-J 890, MFC-J 895 a.o.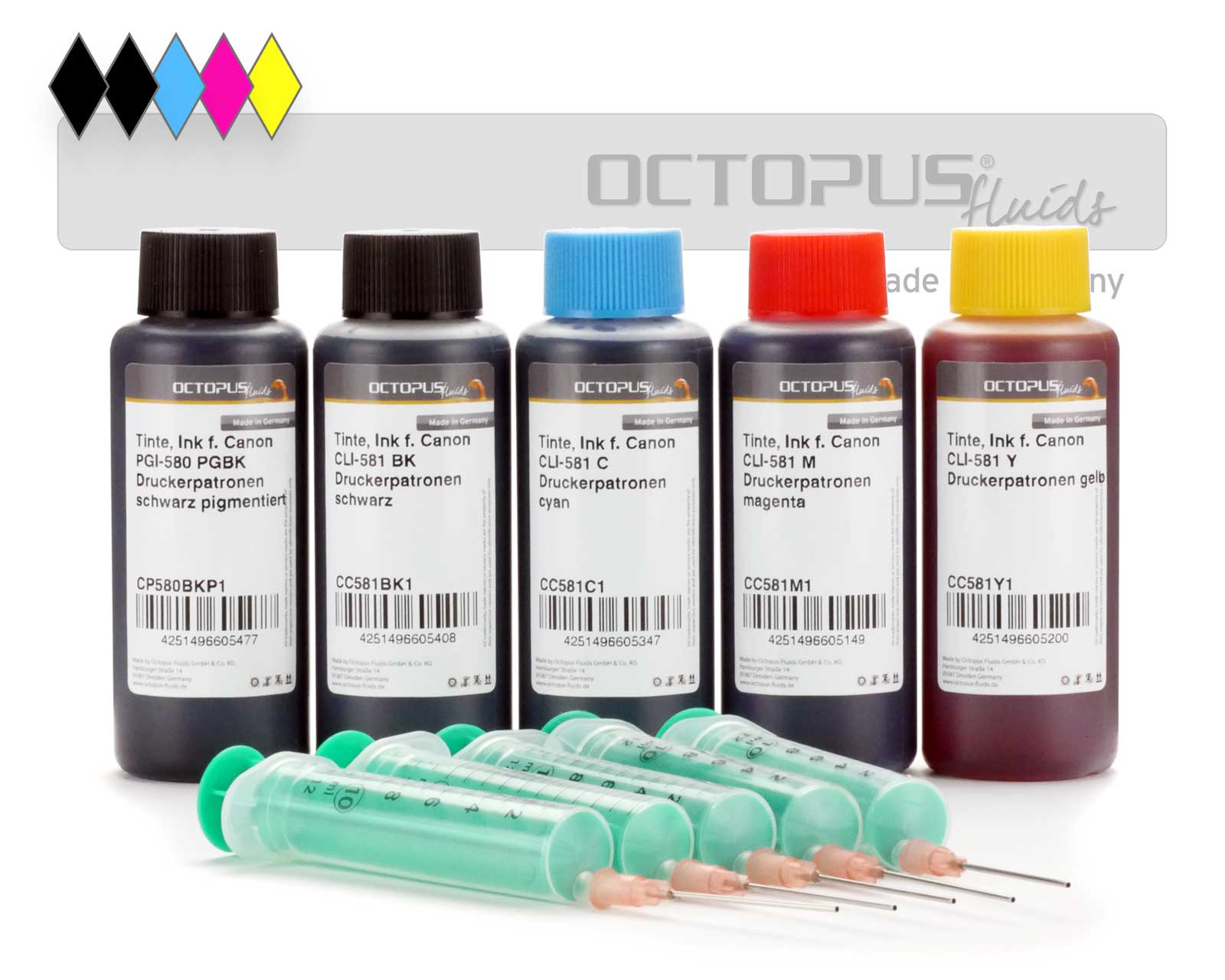 Refill ink kit for Canon PGI-580 PGI-280, CLI-581, CLI-281 inkjet cartridges
Original Printer Cartridge Lexmark 34 xl black.
Refill ink kit for Epson 33, Expression Premium XP-530, XP-630, XP-830 CMYK
Refill inks specifically for Epson 33, Epson Expression Premium XP-530, XP-540, XP-630, XP-635, XP-640, XP-645, XP-830, XP-900, XP-7100 printers. Set comprising 5 ink colours and refill syringes.